Things to do in Bristol today
Check out the day's events, all in one place, and find great things to do today in Bristol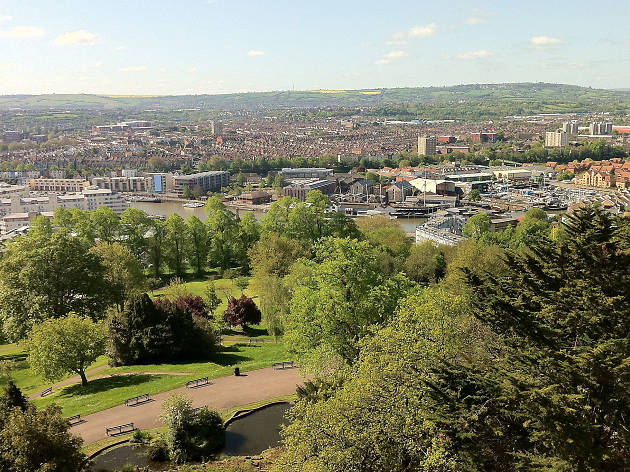 Whether you're looking for inspiration or info, we've rounded-up some of the best things to do in Bristol today. You'll find theatre, art, music and more in our list, so there's plenty to tempt you to get out and about.
If you're looking for things to do in Bristol beyond today, plan ahead with our round-up of things to do this month.
Things to do in Bristol today
Interactive exhibits, activities and live shows inspiring visitors of all ages with a sense of adventure and curiosity about the world.
Read more
The 200-year-old institution boasts some of the UK's finest collections, encompassing art, archaeology, history, industry and the natural world.
Read more
Theatre in Bristol today
Caryl Churchill's drama about three old friends and a neighbour, who encounter tea and catastrophe during one summer afternoon. Directed by James Macdonald and starring Linda Bassett, Deborah Findlay, Kika Markham and June Watson. Contains pulsating lights.
Read more
Art in Bristol today
An installation of 100 life-size, painted figures, focusing on migration, labour and creativity, longstanding concerns for the artist who was a pioneer of the Black Arts Movement in Britain in the 1980s.
Read more
A collaborative project with the Master of Architecture course at UWE Bristol that explores the idea of a stage as a meeting space or forum.
Read more
Breton (1849-1923) worked at archaeological sites in Mexico making full-size colour copies of ancient Mexican ruins. Her copies of the wall paintings in temples and buildings in Chichen Itza, Teotihuacan and Acanceh are now the only full record of what was there in the 1900s and allow today's academics to interpret the images and the history they show.
Read more
Archival displays of three key performance pieces which took place at Arnolfini in the 1970s and 1980s, featuring documents pertaining to Alastair MacLennan's Is No, Paul Neagu's Gradually Going Tornado and Rosemary Butcher Dance Company's Passage North East.
Read more
Free-flowing drawings created in response to specific pieces of music composed by Claude Debussy including L'Apres Midi d'un Faune and La Mer.
Read more
Gigs and clubs in Bristol today
Stephen Triffitt, who performed as Sinatra for three seasons at Las Vegas's Sands Casino, sings the music made famous by Ol' Blue Eyes.
Read more
Members from the UWE Centre For Performing Arts and UWE Bristol students perform a varied programme ranging from jazz to classical, which celebrates Bristol's twinning with Hannover and Bordeaux.
Read more
The Bristol-based four-piece ensemble perform 1930s and 1940s inspired gypsy jazz and swing.
Read more