Things to do in Bristol today
Check out the day's events, all in one place, and find great things to do today in Bristol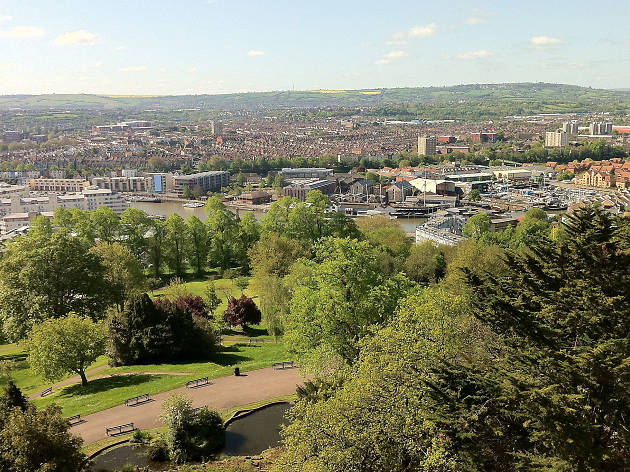 Whether you're looking for inspiration or info, we've rounded-up some of the best things to do in Bristol today. You'll find theatre, art, music and more in our list, so there's plenty to tempt you to get out and about.
If you're looking for things to do in Bristol beyond today, plan ahead with our round-up of things to do this month.
Things to do in Bristol today
Literary & Education, Art Workshop.
Read more
The 200-year-old institution boasts some of the UK's finest collections, encompassing art, archaeology, history, industry and the natural world.
Read more
Art in Bristol today
A textured sculpture constructed from artist-designed wood-fired tiles, reclaimed red and blue bricks and pennant stone, designed as a permanent outdoor artwork for the university grounds.
Read more
A series of abstracts based around the topics of quantum mechanics, geometry colour theory and the emergence theory.
Read more
More than 70 portraits by the Scottish photographer, taken as he travelled the length and breadth of the UK, stopping at more than 200 towns.
Read more
A major exhibition of historic and contemporary art that marks the UK's distinct circus heritage and the contemporary circus scene alive in Bristol today.
Read more
The acclaimed photographer presents a selection of images that capture backstage moments of introspection, vulnerability and the reality of nomadic lifestyles.
Read more
Gigs and clubs in Bristol today
An eclectic mash up featuring deep house, electro, dance and bass mixed by Guy Alderton and residents.
Read more
The collective plays folk, with distinct influences from traditional Celtic music, ska, rock and pop.
Read more
Seb Fontaine, K Klass, Anthony Probyn, Robert Van Ryn, Antony Davies, will be spinning their top dance tunes.
Read more
Heavy Americana from singer-songwriter Jake Smith, who originates from California.
Read more
A retro night with all the top pop, punk and rock hits from 1980s.
Read more
Pop and alt rock singer-songwriter from the island of Jersey, who has also penned songs for Kylie Minogue and Diana Vickers.
Read more
Show more