Heads up! We're working hard to be accurate – but these are unusual times, so please always check before heading out.
The 16 best things to do in Busan
From slums-turned-hip-art-districts, historic temples and hot springs, the best things to do in Busan will surprise
Let's be honest: one of the best things to do in Busan, the second biggest city in South Korea, after Seoul, is to just look around.
From spectacular seaside beaches to historic temples that will literally have you rub your eyes in bewilderment, the San Francisco of South Korea is simply beautiful. But there's more: hip breweries, hot springs, vintage shopping destinations that will add a spark to your closet and former slums transformed into achingly hip art districts... is this paradise?
Not to mention the regional specialties that make up the delicious restaurant and food market scene: the city is by the water so expect top-notch seafood, alongside exotic ssiat hotteok (sweet pancake) and milmyeon (wheat noodles served in cold beef or chicken broth). Eating everything you see here is as much part of the experience as visiting the top sights and attractions.
You've got to start somewhere, though, right? Let us help: here are the very best things to do in Busan.
Done something on this list and loved it? Share it with the hashtag #TimeOutDoList and tag @TimeOutEverywhere. Find out more about how Time Out selects the very best things to do all over the world.
Best things to do in Busan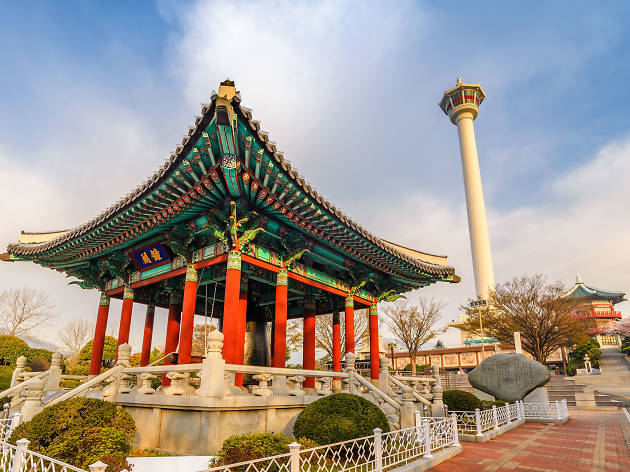 What is it? A 120-metre high tower with a kickass view.
Why go? To really get a sense of where you are, and to see what Busan looks like from above. Built in 1973, you get a brilliant view of the port from up here, and there's even a café so you can snack while you see.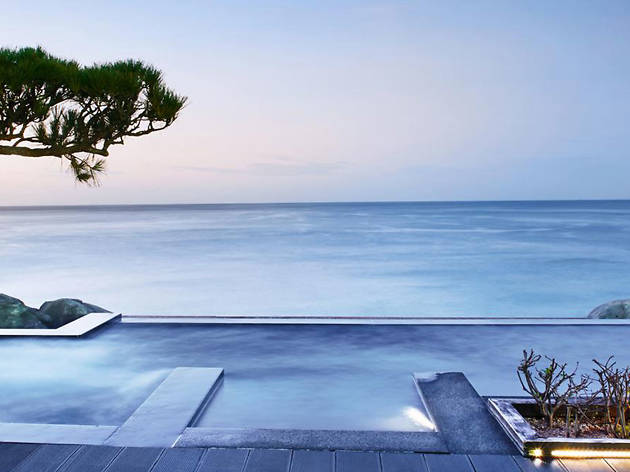 What is it? A seriously spectacular hot springs destination.
Why go? To bathe in luxuriant, mineral-rich waters overlooking the ocean. South Korea is scattered with hot springs, but Cimer Spa is one of its prettiest. You have to be a guest at the Paradise Hotel to get access, but it's worth it. Plus there's a bar onsite so you can sip a vino while taking in all those minerals.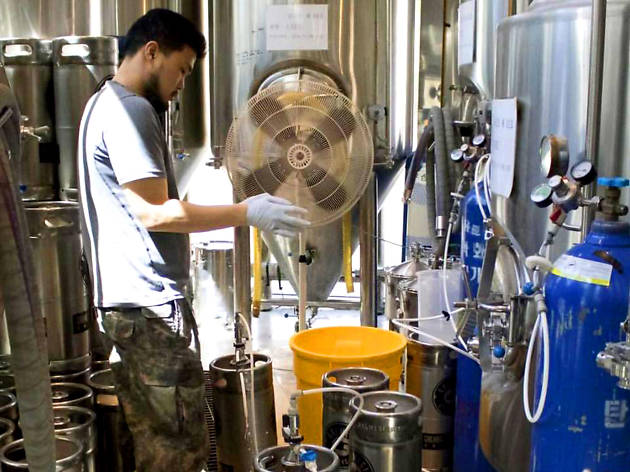 What is it? A buzzing brewery a mere block away from Gwangalli Beach, with pub locations scattered across the city.
Why go? Because beer. Galmegi Brewing Co is an American-style brewery and brewpub decorated with the works of local artists. Designed in polished concrete and pale wood, it's a delightful place to drop in for a cold beer on a hot day. Tired of Korean fare? Try their American food menu.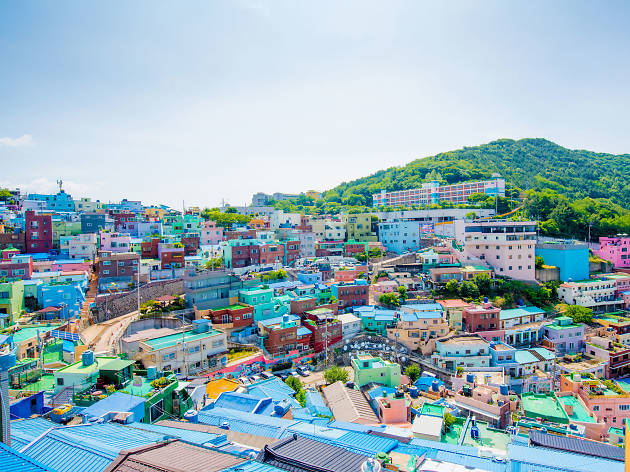 4. Gamcheon Culture Village
What is it? A stunning, kaleidoscopically coloured village. If it had the means, your Instagram would pat you on the back for the gift of this picture.
Why go? Because it's so darn pretty! After being revitalised in 2009, this former slum is now known as the 'Machu Picchu of Busan'. Gamcheon's houses are all painted different colours, and within them, tiny streets and steep stairways lead you to street art a-go-go, with public sculptures scattered throughout.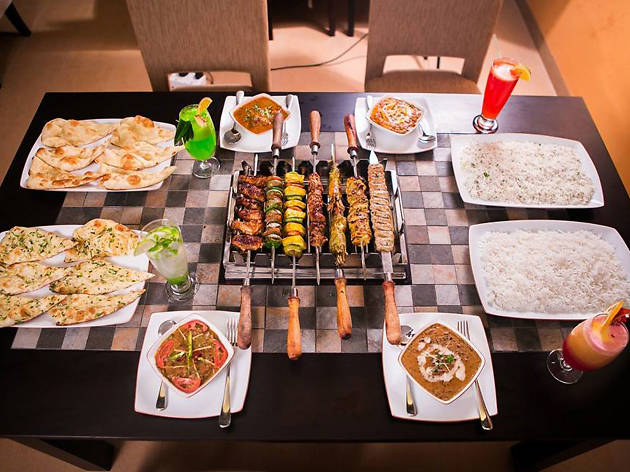 What is it? A Korean barbecue restaurant known for its deliciousness.
Why go? You've probably had Korean barbecue in the West, but to really know this sort of food, you've got to try the real deal. An Ga is one of Busan's best. Come with a crowd if you can, so you can sample a bit of everything.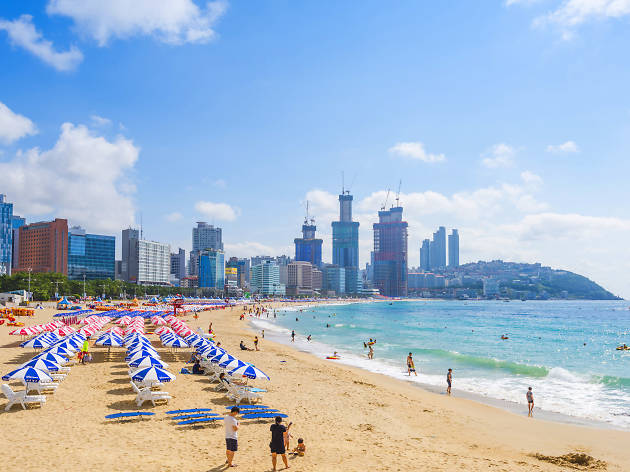 Photograph: Shutterstock
What is it? A ridiculously gorgeous beach that you can barely believe is at the edge of such a massive city.
Why go? For sunny, sandy good times, obvs. Haeundae Beach is only 40 minutes on the train from Busan station, or an hour from the airport, and is considered one of South Korea's most beautiful beaches. And the sunsets are the stuff of legend.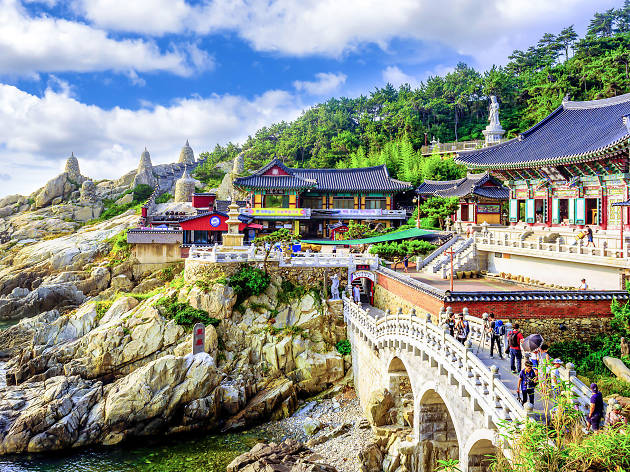 7. Haedong Yonggung Temple
What is it? A beautiful beachside Buddhist temple.
Why go? Haedong Yonggung Temple is one of the few temples in South Korea that overlooks the sea (most are up in the mountains), and is thus one of its most beautiful. Plus with its proximity to Haeundae Beach, it's super easy to get to, too.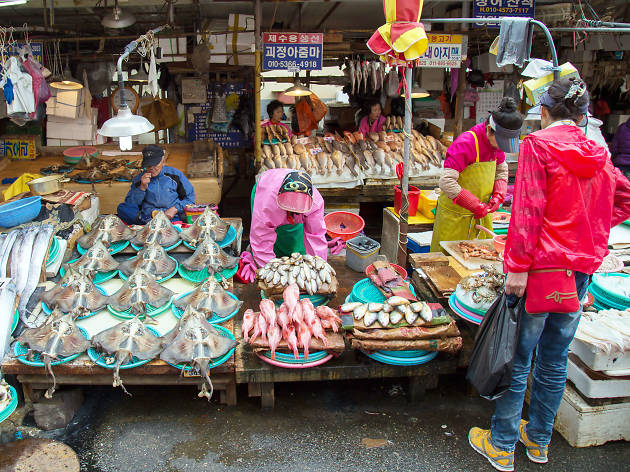 Photograph: Courtesy CC/Flickr/Laurie Nevay
What is it? It's only the biggest darn fish market in Korea, that's all.
Why go? Open from 5am, going to Jagalchi is a must-do for food-lovers visiting Busan. Not only can you experience the organised chaos – run by middle-aged or married Korean women known as 'Jagalchi Ajumma' – but you can also stop to eat the fresh fish raw at the end of your visit.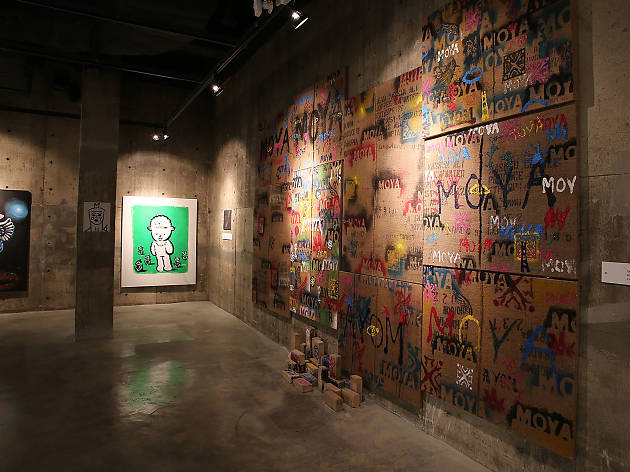 What is it?
An art gallery jam-packed with fascinating creations.
Why go?
For culture, obviously. Radium Art Center showcases all sorts of art – from painting to photography and digital, and even music, so you're sure to find something that tickles your fancy.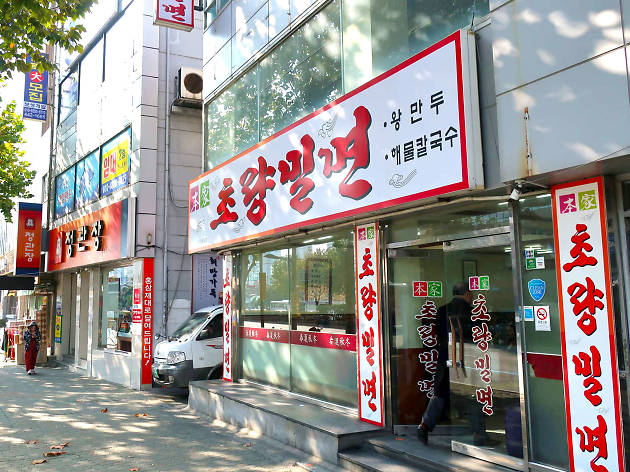 What is it? A restaurant serving real, proper Korean fare.
Why go? For an authentic Korean experience. Seated on the floor, order giant dumplings ('wangmandu') and traditional Busan iced soup squiggling with noodles ('milmyeon'). It's within short walking distance from Busan KTX Station, so frankly you have no excuse.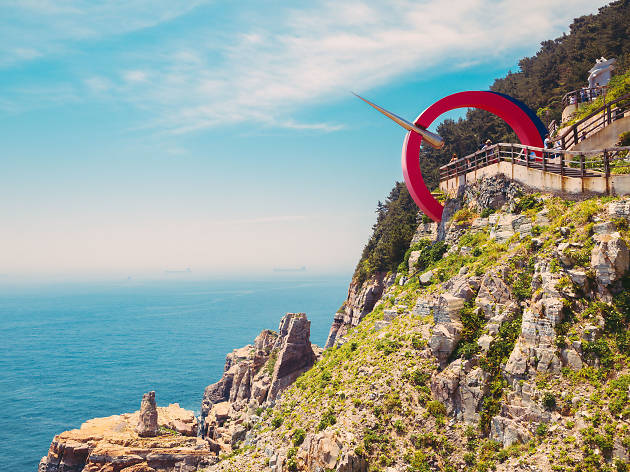 What is it? A beautiful spot where you can hike through bushlands and end up with foodie rewards.
Why go? To get a break from the city and see a spot of nature. Situated on the southerly edge of Yeongdo Island, trek through the bush (there's also a train if your legs get weary), then head back to the seashore to feast on fishy fare from little tents pumping out local seafood.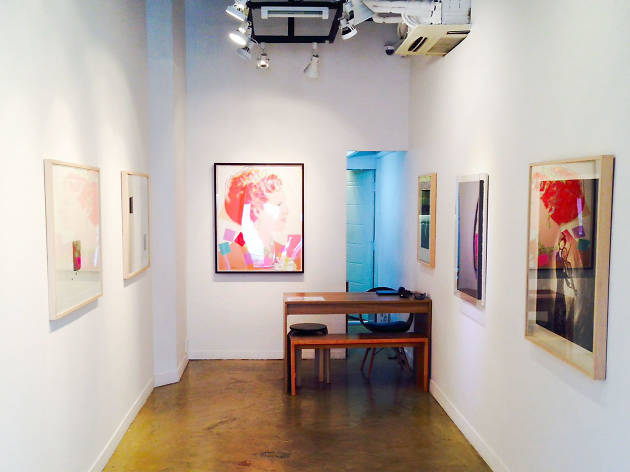 What is it? An art gallery specialising in contemporary works.
Why go? Situated in 'Marine City', Kim Jae Sun Gallery is one of Busan's most important art galleries, showcasing the work of a whole range of contemporary Korean artists cutting the edges like no one else.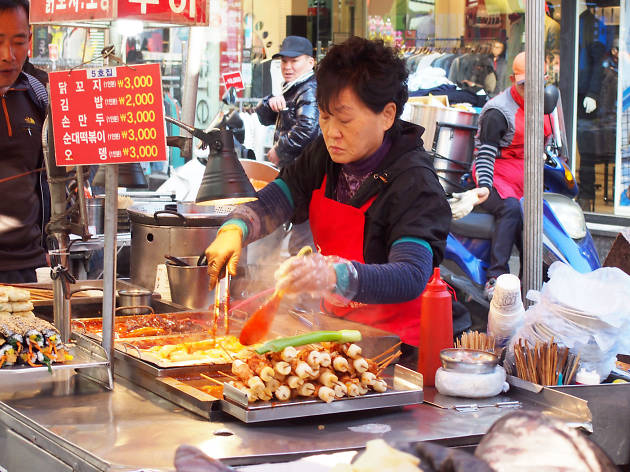 13. Gwangbokdong Food Street
What is it? A skinny street teaming with food stalls and restaurants.
Why go? Arrive with an appetite, because you are here to eat. Situated in the labyrinthine Gwangbokdong area, Gwangbokdong Food Street is an absolute feast for the eyes and mouth. Dumplings are always a good idea, or go on an adventure and order at random (warning: may contain fish).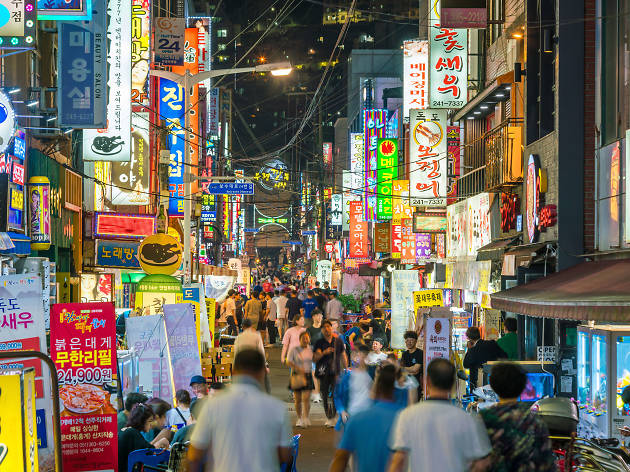 Photograph: Shutterstock
What is it? A bustling market in the Jung district of Busan.
Why go? To pick up souvenirs, but also to check out the vintage offerings. Nampodong Market is packed with little shops touting vintage clothing for cheaper than you'd ever find in the West. Get there by hopping off the train at Nampo Station.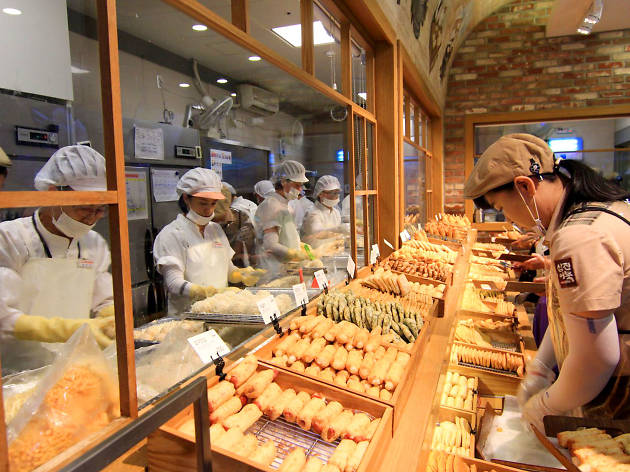 What is it? A Busan Station eatery serving some of the best fish cakes ('eomuk') in town.
Why go? Because Busan is said to have the best fish cakes in all of Korea, thanks to its seaside locale. They are made from the offcuts of white fish, transformed into various shapes and guises. Some even feature cheese. You can't leave Busan without trying one.
16. Busan Modern History Museum
What is it? A museum that will educate you on Busan's history.
Why go? To learn about the place you are in, including Busan's place in the Korean War and how Japan has changed the culture here. There are quite a lot of English information panels, so you won't be left out of the loop, and it's all pleasingly compact, so it won't take up your entire day.