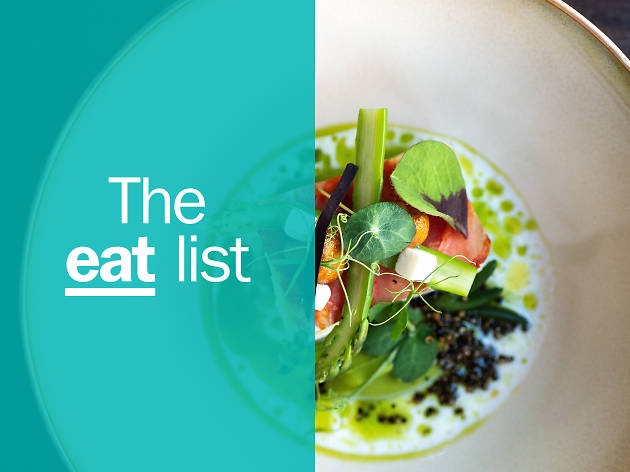 The 14 best restaurants in California for a taste of the Golden State
From Michelin-starred spots to neighborhood dives and lots and lots of tacos, here are the very best restaurants in California
California's namesake cuisine still defines contemporary menus throughout the United States after having forced us to reconsider our vegetables—don't dare claim that you've always loved cauliflower—while the modern food truck movement, which began on the streets of Los Angeles, has already been co-opted by national fast food brands. And thanks to generations of diverse immigrants, Californians enjoy the nation's best tacos, Thai food, and—look away, New Yorkers—maybe even pastrami.
So if you're looking for quintessential things to do in California, we suggest lots of dining. Whether you're seeking eateries with three Michelin stars (see our guide to Michelin star restaurants in San Francisco) or just a few post-meal wet naps, here are the best restaurants in California for a taste of the Golden State.
RECOMMENDED: The best things to do in California
Best restaurants in California
More of the best in California
We've gathered the destinations and activities that capture the best of California in all its iterations—past and present, highbrow and kitschy—from sipping tiki drinks at Disneyland to exploring a redwood forest featured in Star Wars. As Tupac and Dr. Dre proclaimed, it's all good from Diego to the Bay, because California knows how to party.
Best selling Time Out Offers