Heads up! We're working hard to be accurate – but these are unusual times, so please always check before heading out.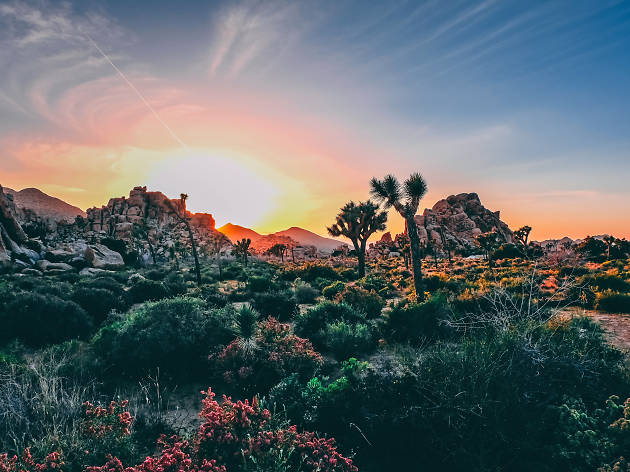 The 9 best National Parks in California
We rank all nine national parks in California, from Yosemite to Joshua Tree
There's never been a better time to show your support for the nine amazing national parks in California. We're lucky to live in a nation that protects and preserves 59 separate parks (nine of which are in California, the most in any state) totaling 51.9 million acres of land. Plus, some of the nation's most well-known fauna, like the California Condor and Yellowstone Bison, call these enormous parks home. Whether you're planning to spend a weekend getaway under a canopy of giant Sequoias or take a day trip to see Southern California wildflowers, we recommend making plans to see as many of these parks as possible ... before it's too late. And while you're out there, why not check out the best beaches in California too?
RECOMMENDED: Full guide to the best things to do in California
Best national parks in California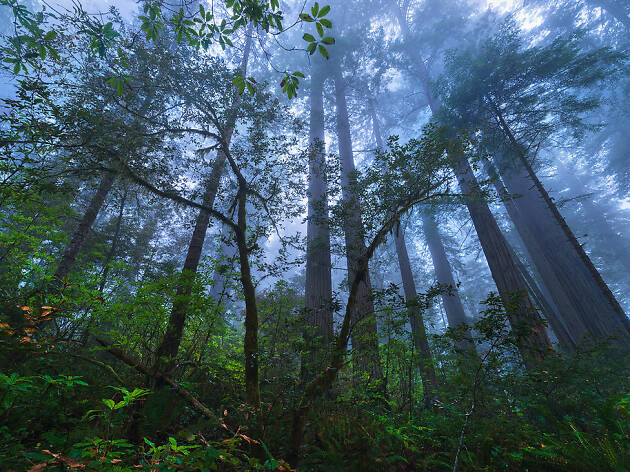 Photograph: Flickr/Dave Morrow
RNSP (Redwood National and State Parks) is home to some of the tallest trees on the planet. Encompassing more than 139,000 acres, RNSP is one of the most ecologically diverse areas in North America and is an important breeding ground for the California Condor. The RNSP is usually packed with vistitors, especially on the weekends, but you can reserve the $8 car entrance ticket in advance.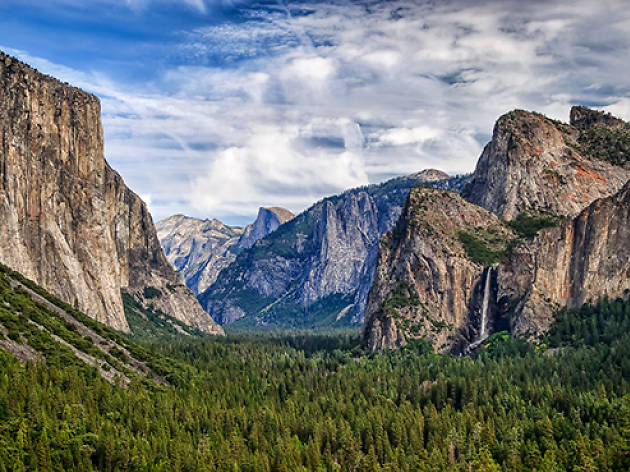 Photograph: Howard Ignatius, Flickr
Yosemite features towering granite cliffs, dramatic waterfalls and old-growth forests, as well as the rock faces Half Dome and El Capitan, the Yosemite Valley and Yosemite Falls, the country's tallest waterfall. Three giant sequoia groves, along with a pristine wilderness in the heart of the Sierra Nevada, are home to an abundance of rare plant and animal species. Currently, there are over 5,000 bison free-roaming the park.
Discover the best things to do in Yosemite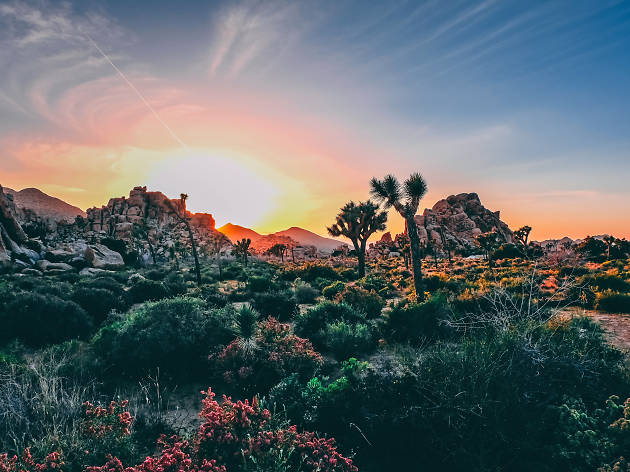 Photograph: Courtesy Jayma Leavengood
This exotic desert landscape is populated by thousands of the famous Joshua tree—along with boulders and rock formations that make the views so iconic. Changes in elevation make for starkly contrasting environments including bleached sand dunes, dry lakes, rugged mountains, valleys full of wildflowers and giant clusters of granite monoliths.
Discover the best things to do in Joshua Tree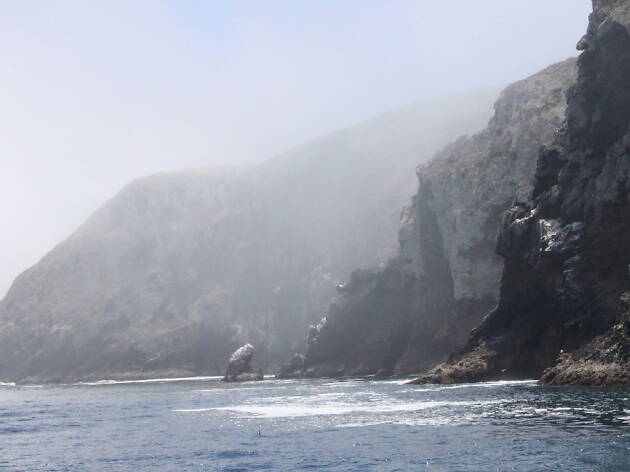 Photograph: Flickr/ Lisa Brettschneider
Called "the Galapagos of North America," the Channel Islands are made up of eight separate islands, five of which are protected and off-limits to the public. The islands are home to more than 2,000 species of land plants and animals—145 are unique to the islands, including the Island Fox, one of the rarest mammals on the planet. Since half of the park's area is underwater, consider renting a kayak and taking a guided tour of Painted Cave, one of the world's deepest sea caves.
Courtesy: Furnace Creek Resort
Death Valley is the hottest, lowest and driest place in the United States, with temperatures topping an insane 130 degrees. It's home to Badwater Basin, the lowest elevation in North America. That being said, the park is home to a diversity of colorful canyons, desolate badlands, shifting sand dunes and sprawling mountains, as well as more than 1,000 species of plants, plus salt flats, historic mines and hot and cold spring oases. Want to seek out a few spooky relics? Death Valley is also home to ghost towns just waiting to be explored.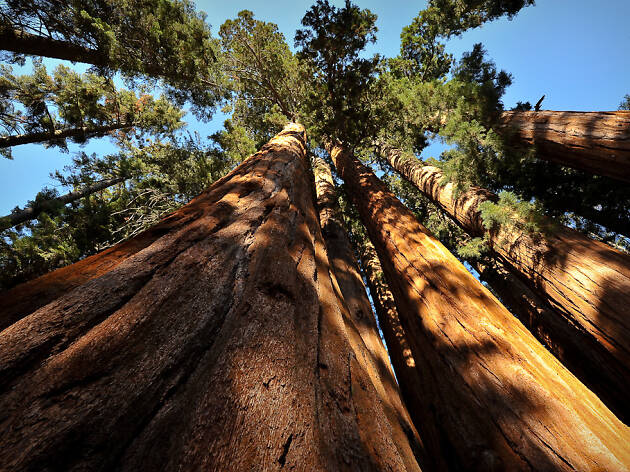 Photograph: Flickr/John Buie
This park protects the Giant Forest, which boasts some of the world's largest trees, General Sherman being the largest in the park. It also has more than 240 caves, a scenic segment of the Sierra Nevada (including the tallest mountain in the contiguous United States), and Moro Rock. Because of how isolated the park is, Sequoia National Park is one of the least light-polluted areas in the country, perfect for stargazers and amateur astrologers.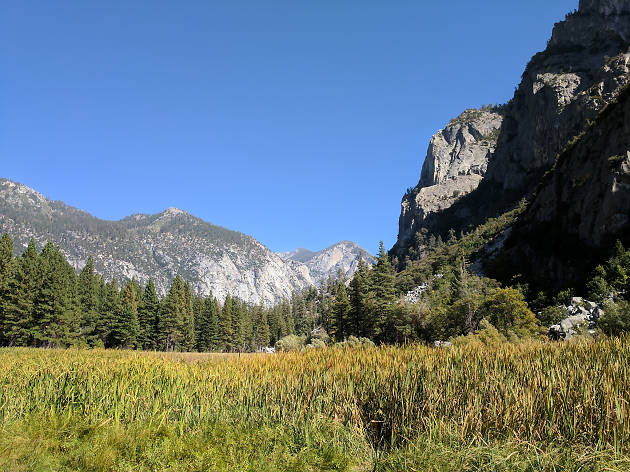 Photograph: Michael Juliano
This park is home to several giant sequoia groves and the General Grant Tree (the world's second largest). It also features part of the Kings River, which flows through Kings Canyon, and the San Joaquin River, as well as Boyden Cave. The park is also home to over 300 species of animals, one being the endangered (but recovering) Mountain Yellow-legged frog, which can be heard croaking along the park's waterways when the sun sets.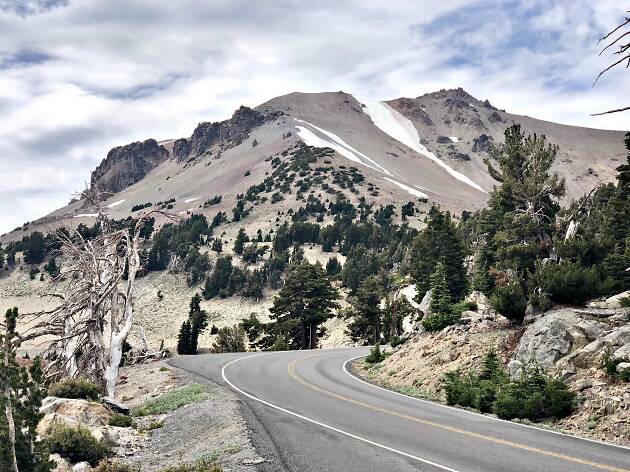 Photograph: Flickr/henskechristine
This park has four types of volcanoes including Lassen Peak, the largest plug dome volcano in the world. Lassen Peak last erupted in 1915, but much of the rest of the park is continuously active: molten rock heats numerous hydrothermal features including fumaroles, boiling pools and bubbling mud pots. Fun fact: Lassen is one of only two known habitats of the endangered Sierra Nevada red fox.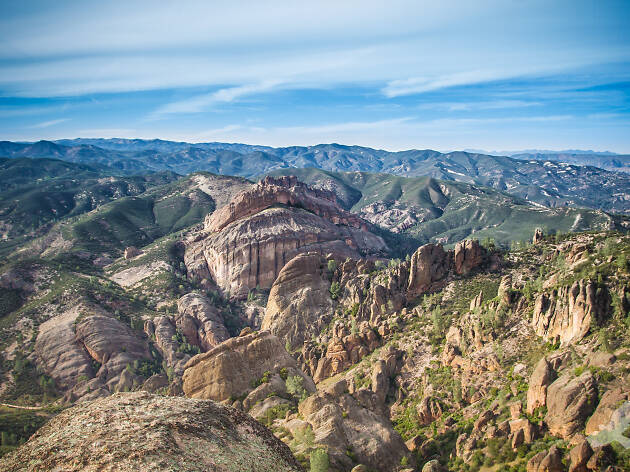 Photograph: Flickr/Christian Arballo
Pinnacles is famous for its massive black and gold monoliths of andesite and rhyolite, which are popular with rock climbers, and it's many quiet trails crossing scenic Coast Range wilderness. The park is home to the endangered California condor as well as a large population of prairie falcons, and more than 13 species of bats living in the park's caves.
Explore more of California
California offers a wonderfully diverse landscape of mountains, deserts, beaches, and vineyards. Plus, within each of these distinct settings, you'll discover unique pockets of vibrant culture, stylish design, and some of the best restaurants on the West Coast.