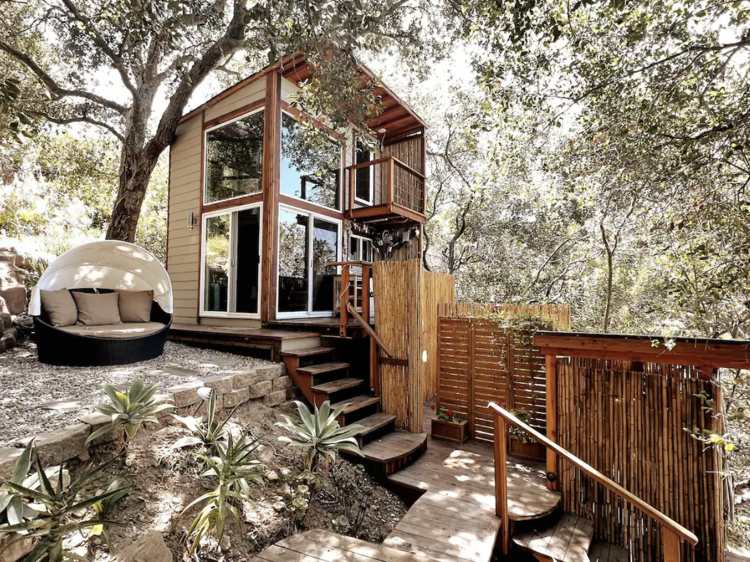 Courtesy: Airbnb
1.

The tiny home in Topanga
This ShangriLaLa tiny house Airbnb in California has plenty of ooh la la. Tucked away amongst trees and flowers in a sanctuary garden, this California Airbnb is tranquil, private, and simple. Think of a treehouse but with more elegance (and fewer spiders). It sleeps two guests in a queen-sized bed, perfect for a couple seeking comfort after a day of exploring. The space is warm and welcoming, with plenty of amenities such as a workspace, Wi-Fi, kitchenette, and an outdoor deck for yoga, dancing, or star gazing. You'll feel rested and rejuvenated after your trip here, waking up to birdsong and falling asleep to the subtle sounds of the owls.
Rooms? One bedroom. Sleeps two guests.
The mood? A mini botanical paradise for two.
Location perks? You'll be tucked away in a beautiful sanctuary garden, yet still close to L.A.
Budget range? An unforgettable luxury romantic weekend.