Heads up! We're working hard to be accurate – but these are unusual times, so please always check before heading out.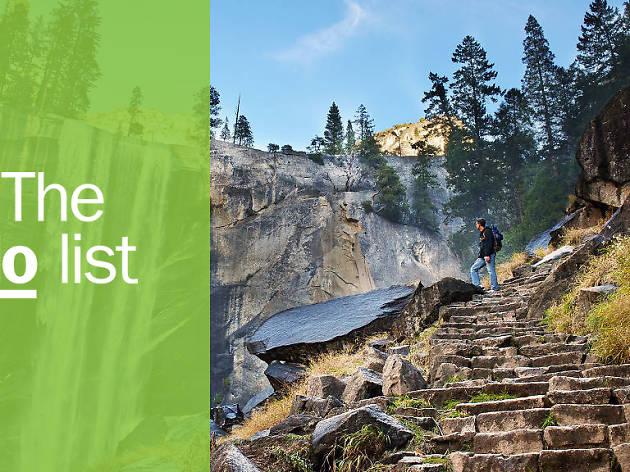 The 14 best things to do in Yosemite
From hilly hikes to boozy bars, here are our pick of the very best things to do in Yosemite
Yosemite National Park might very well be the most breathtaking national park in the United States—and no matter how many times you've been, there's always something new to explore. The park has over 800 miles of trails, 21 waterfalls, the largest exposed granite monolith in the world… the list goes on and on. It would take a lifetime to truly explore all 1,169 square miles of the park, but since you probably don't have that kind of time, here are a few things in and around the park to see, eat, drink and do that you should definitely put on your itinerary.
Done something on this list and loved it? Share it with the hashtag #TimeOutDoList and tag @TimeOutEverywhere.
Find out more about how Time Out selects the very best things to do all over the world.
Best things to do in Yosemite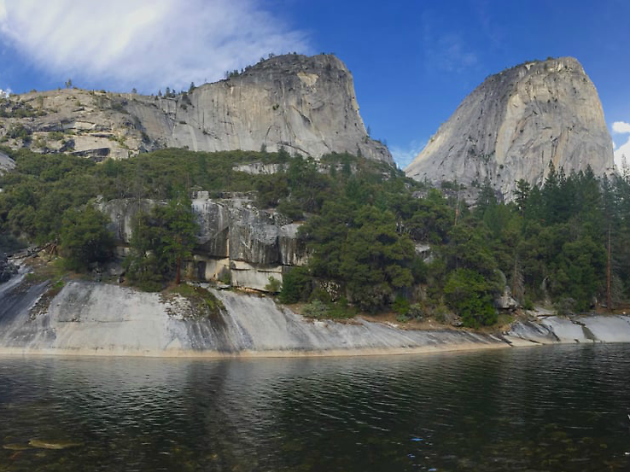 Photograph: Courtesy CC/Yelp/Eric N.
What is it? A three or seven mile hike with up close, feel-the-spray views of two of Yosemite's most magnificent waterfalls.
Why go? Yosemite's signature hike has amazing views, including one that encompasses Nevada Fall, Liberty Cap, and the back of Half Dome. If you're not up for a five-hour hike, turn around at Vernal Fall (approx. two hours total) although the crowds thin out if you keep going. The best time to go is in the spring and early summer and as early in the morning as you can manage.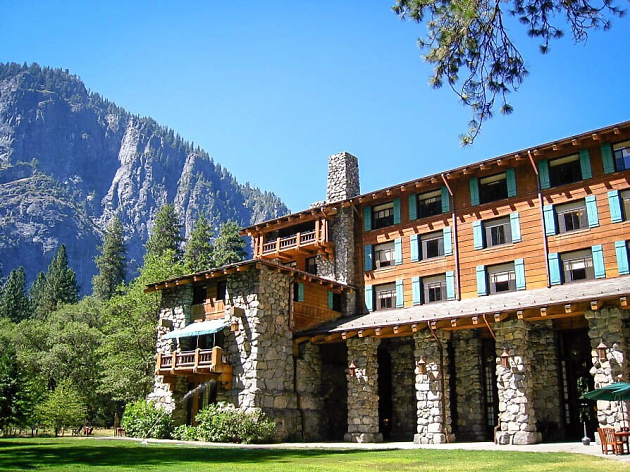 Photograph: Courtesy CC/Yelp/Maly L.
2. The Majestic Yosemite Hotel
What is it? A grand hotel (formerly the Ahwahnee) in Yosemite Valley known for its remarkable dining room with 24-foot windows.
Why go? If you love a spectacular food experience, than a meal at this hotel is a must. Dinner is upscale and requires "proper attire" (that means long pants and collared shirts for the gents and a dress, skirt, or long pants with a blouse for the ladies… and even for kids) while the Sunday brunch buffet is a little more casual. Both are on the pricier side, however. Whichever you choose, be sure to make time to roam the stunning grounds.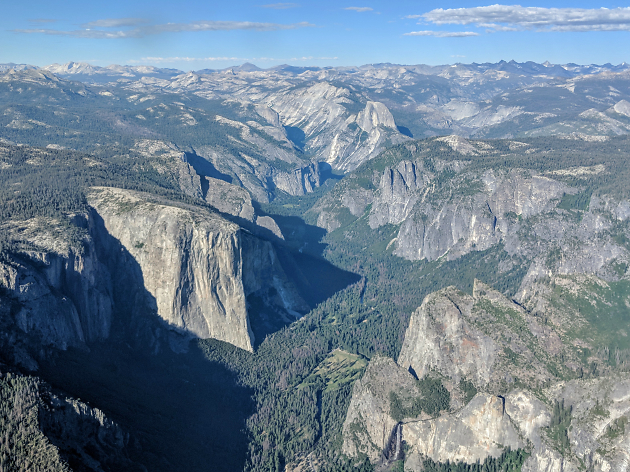 What is it? The only skydiving center with views of Yosemite National Park.
Why go? Even if you're scared of heights, it's worth the potential tears to take a Cessna plane 14,000 feet into the sky and see Half Dome, El Capitan and Yosemite Valley in a completely new way. Oh, and the part where you jump out a plane and free fall with views of the Sierras for nearly 60 seconds isn't too bad either. You know, if adrenaline's your thing.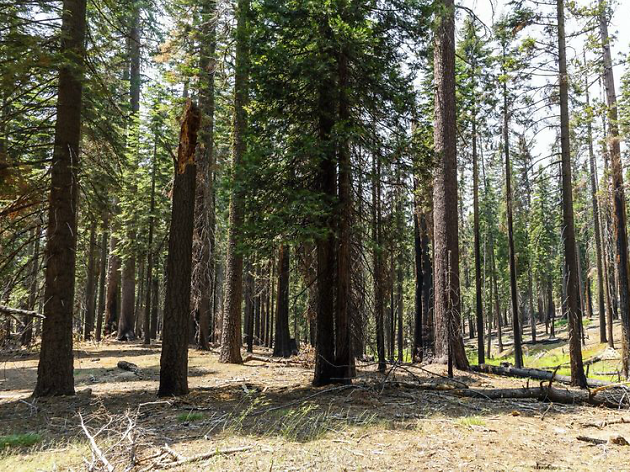 Photograph: Courtesy CC/Yelp/Kim H.
What is it? Home to 500 mature giant sequoias and the reason the idea of national parks came to be. Lincoln signed legislation protecting the Mariposa Grove and Yosemite Valley for "public use, resort, and recreation" in 1864; a first of its kind for the federal government.
Why go? 500 mature giant sequoias pretty much speak for themselves. When else are you going to see not only the world's largest single trees, but one of the oldest living things on earth?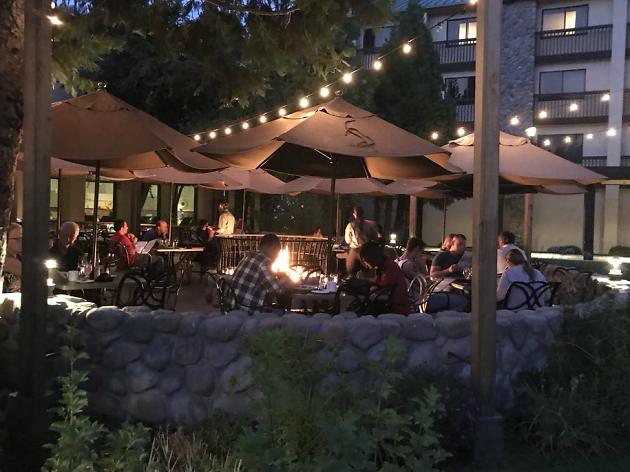 Photograph: Courtesy CC/Yelp/Dana K.
5. Summerdale BBQ Experience at Tenaya Lodge
What is it? A seven-day a week summer barbecue at a beautiful hotel property right outside of the park.
Why go? The BBQ takes place in a conifer forest clearing, and is all about getting a taste of the Old West. There's live music and a hearty menu, and at $34 for adults and $17 for kids, it's a good deal for a fun evening activity. (If you're going to Yosemite in the fall, winter or spring, check out the hotel's Jackalope's Bar & Grill, which offers outdoor dining, tasty burgers and sandwiches and the best house-cooked kettle chips you'll ever put in your mouth.)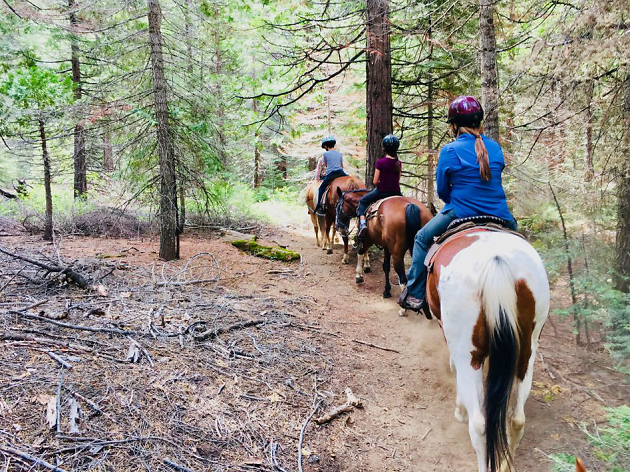 Photograph: Courtesy CC/Yelp/Michael C.
6. Yosemite Trails Saddle & Sleigh Company
What is it? A family-run pack station where friendly cowboys host trail rides and horse-drawn sleigh rides.
Why go? After a vacation full of hiking, why not let a horse do the heavy lifting while you take in the views? There are three trail rides offered and they're all beautiful, but the one to do if you have time is the four-hour ride to Mariposa Grove, where you'll see some of the largest, oldest trees in the world. If there's snow on the ground, take a sleigh ride pulled by Belgian Draft Horses instead.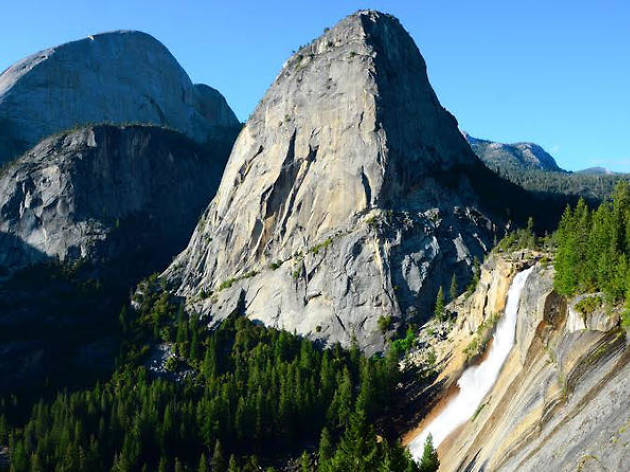 Viator
What is it? A 7.2 mile hike that leads to the top of North America's tallest waterfall.
Why go? If you do the one-mile, 1000 foot climb, you'll find beautiful views of Yosemite Valley, Half Dome, and Sentinel Rock, and if you go a little further, you'll be able to see Upper Yosemite Fall. The next five miles is more difficult, but worth it for the views and to see the relatively small creek responsible for the roaring runoff. It usually flows November through July with a peak flow in May.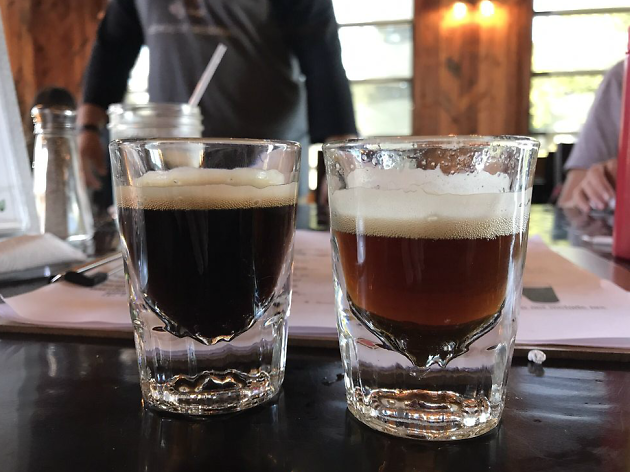 Photograph: Courtesy CC/Yelp/Miguel A.
8. Southgate Brewing Company
What is it? A handcrafted and small batch brewery and restaurant right outside Yosemite's South Gate.
Why go? It feels good to support a local business. It feels even better when that local business brews quality beer, serves excellent pub fare and has a great view.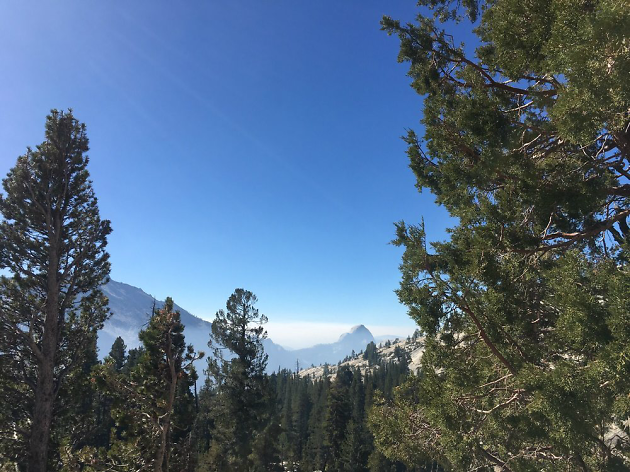 Photograph: Courtesy CC/Yelp/Ania K.
9. Happy Isles Art and Nature Center
What is it? A center that offers outdoor art class in locations all over Yosemite Valley.
Why go? From April through October, you can take a four-hour outdoor art class that will help you explore the park's natural beauty through painting, drawing and more. Maybe you'll turn out to be the Ansel Adams of Yosemite watercolors—or maybe you'll just have a fun souvenir to take home.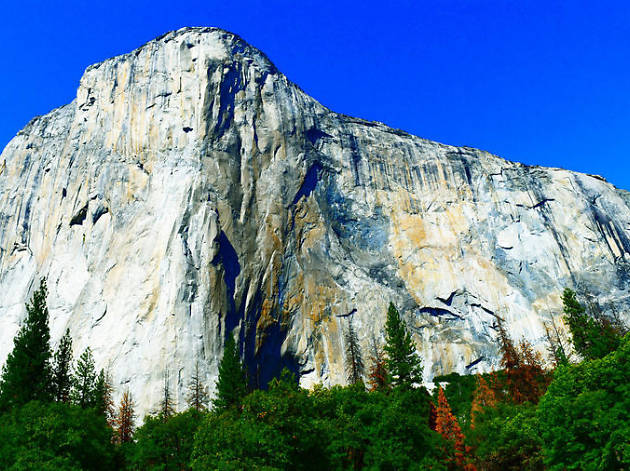 Viator
What is it? An overlook 3,200 feet above the floor of Yosemite Valley with gorgeous views of Half Dome, Yosemite Falls, and the High Sierra.
Why go? The views from Glacier Point are incredible and while it's only a short walk to the overlook, it's also a great starting or finishing point for two popular hikes: the Four Mile Trail and the Panorama Trail. One thing to know: it's usually only accessible by car from May through November. If you go during a snowy winter, you can get there by cross-country skiing for 10.5 miles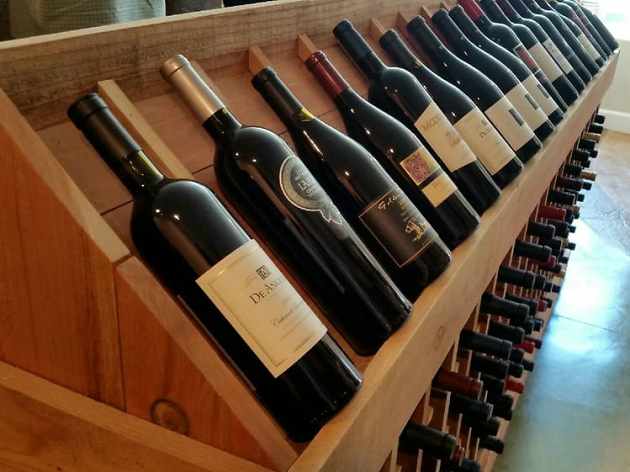 Photograph: Courtesy CC/Yelp/Jeremy C.
What is it? A dog-friendly wine bar on Highway 41 (the main road to the park).
Why go? This wine bar has welcoming and knowledgeable owners and an excellent selection of California wine and beer, as well as local snacks and treats. Plus, you can buy wine to take with you in case you forgot to bring a bottle or three to enjoy in the park.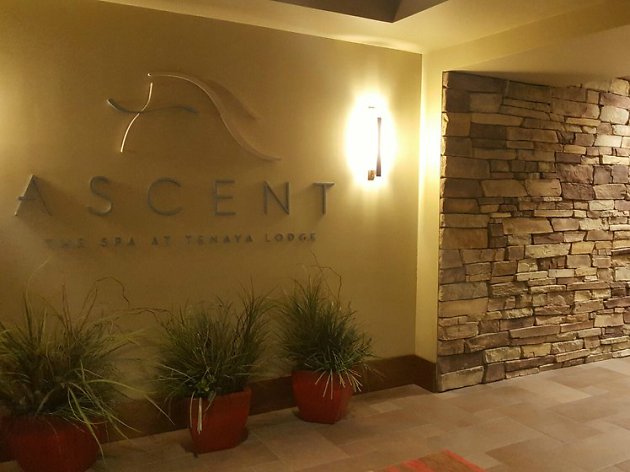 Photograph: Courtesy CC/Yelp/Becky K.
What is it? A luxurious state-of-the-art spa with a full range of treatments.
Why go? After hiking and horseback riding, you're going to be more sore than you can imagine, and nothing will fix you up faster than a relaxing massage, sauna and steam. Does going to the spa seem a little indulgent for a trip centered on the outdoors? Maybe. Will you care when you're completely blissed out? Absolutely not.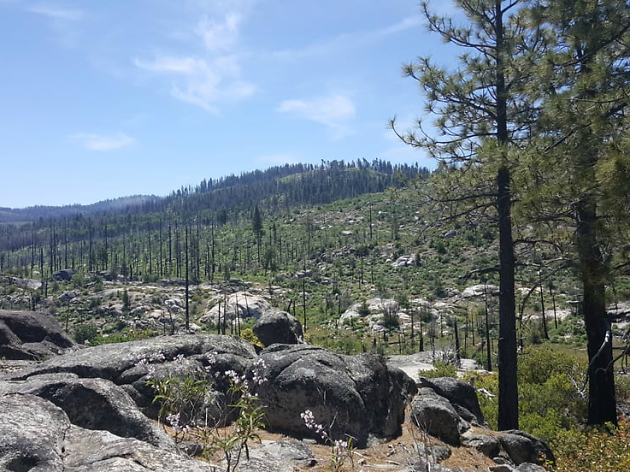 Photograph: Courtesy CC/Yelp/Kristin M.
What is it? A beautiful (and less visited) glacial valley in the northwest corner of the park with hiking, waterfalls, and wildflowers.
Why go? Hetch Hetchy has one of the longest hiking seasons in the park, is dotted with remote lakes, and is home to the dam that creates the reservoir that provides San Francisco with some of the cleanest municipal water in the United States.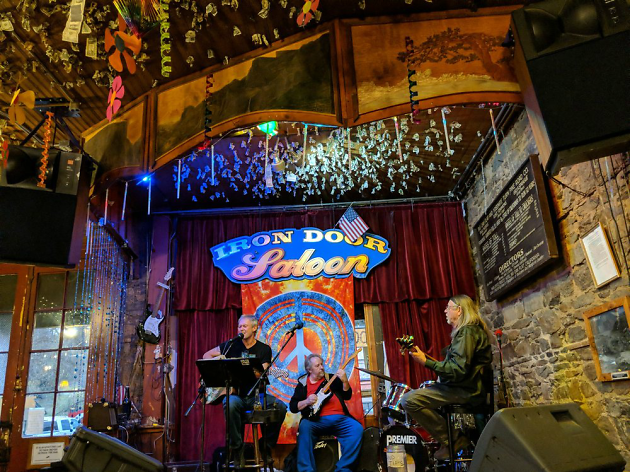 Photograph: Courtesy CC/Yelp/Nick P.
What is it? The oldest continuously operating saloon in California (maybe).
Why go? If you're entering or exiting Yosemite through the Big Oak Flat Entrance, make a stop in Groveland (a 30 minute drive) to what the proprietors claim is the oldest continuously operating saloon in the state. There's live music on the weekends, karaoke on Thursday, and yes, the front doors are made of iron.