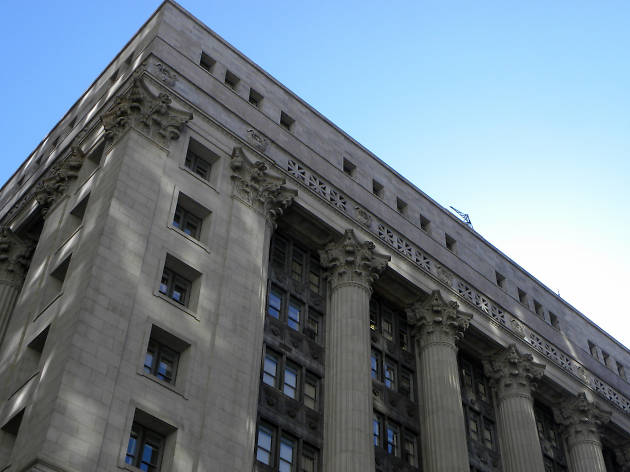 Can Chicago transition to 100 percent renewable energy by 2025?
Posted: Tuesday April 11 2017, 12:51pm
The city of Chicago wants to power all of its public buildings solely with renewable energy by 2025—a lofty goal that would make it the largest city in the country to do so. This week, Mayor Rahm Emanuel was joined by leaders from the Chicago Park District, Chicago Housing Authority, Chicago Public Schools and City Colleges of Chicago to announce what they called a "commitment" to transition all city buildings to a 100 percent renewable energy supply in less than a decade's time.
In a press release from the mayor's office, Emanuel said the decision to "double down" on renewables comes as the Trump administration has shown opposition to clean energy and voiced skepticism about climate change. "By committing the energy used to power our public buildings to wind and solar energy, we are sending a clear signal that we remain committed to building a 21st century economy here in Chicago," the mayor stated.
But don't expect a windmill or solar panel on every street corner. The city said it would meet its renewable energy target in a variety ways, including on-site generation, renewable energy credits and utility-supplied renewable energy via Illinois' Renewable Portfolio Standard. Initial purchases are expected to begin in 2018 and 2019.
If the city is able to meet that goal, it wouldn't be a small accomplishment. Last year, the city, park district, CPS, CHA and CCC used almost 1.8 billion kilowatt hours of electricity—that's roughly 8 percent of Chicago's total electricity use in 2016 and equivalent to powering about 295,000 homes. The announcement comes less than a week after the U.S. Environmental Protection Agency awarded the city a 2017 Energy Star Partner of the Year Award.
Want more? Sign up here to stay in the know.
Share the story