Chance the Rapper didn't just bring his Magnificent Coloring World Tour to his hometown, he threw a one-day festival, complete with special guests, overpriced beer and tens of thousands of fans. Hosting a concert at U.S. Cellular Field for the first time in more than a decade (and setting the stadium's attendance record in the process), the daylong show was proof of just how far the West Chatham native has come. Heck, Chance's fest even got its own custom emoji on Twitter. We were camped out in the stands all day long—here are the five best things we saw at Magnificent Coloring Day.
1. Venue-appropriate merchandise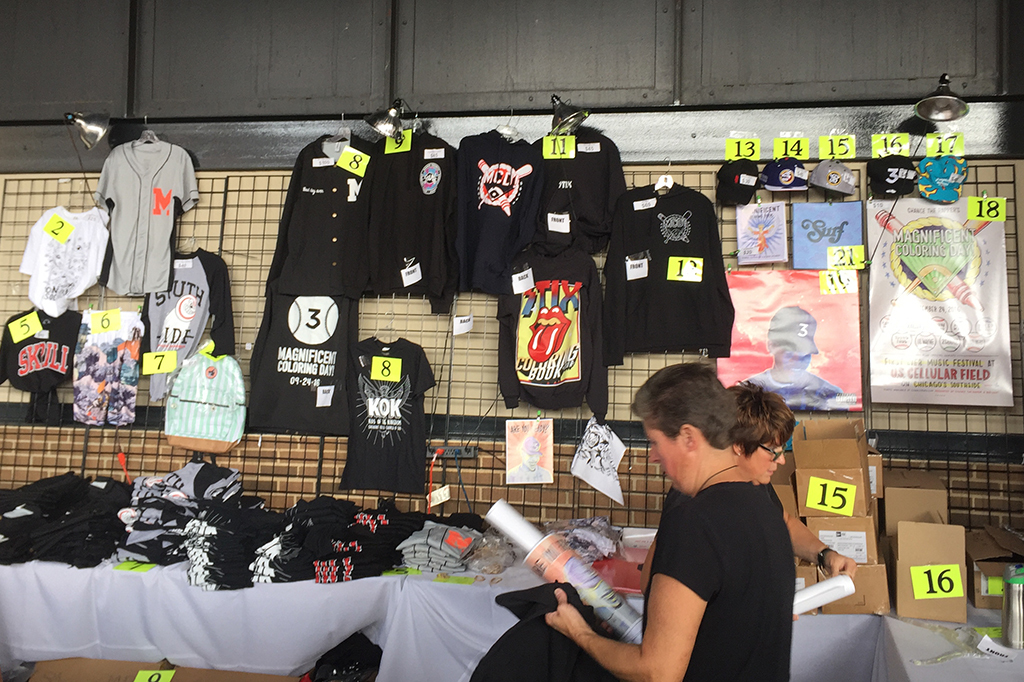 If you play a concert in a ballpark, I'm pretty sure that you're contractually obligated to sell some baseball-themed merchandise. Chance stepped up to the plate with a slick Magnificent Coloring Day jersey, a South Side baseball T-shirt and more of the limited edition hats he designed for the White Sox earlier this year (the ones that sold out almost immediately). The merch stands were also hawking posters, a $100 jacket and a Chance coloring book (naturally). By 3pm, every stand I visited on the 100 level was running low on hats and only had XL sizes left—it looks like giving away his music and selling T-shirts (and plenty of other cool stuff) is working out for Chance. —Zach Long
---
2. Kanye's unexpected visit
Kanye West appearance rumors are all too common in Chicago (especially after he showed up at AAHH! Fest in 2014). So when West materialized for a mid-afternoon surprise set, U.S. Cellular Field, to put it simply, collectively lost its shit. Screaming, crying, then screaming some more, the stadium's collective heart rate was flying. Kanye's 20-minute set was a greatest hits medley that included "Gold Digger," "All Falls Down" and "Black Skinhead," to name a few. But the final five minutes of the set were, to be so earnest, extremely special, when Chance the Rapper and Kanye performed "Ultralight Beam" together. It was an unabashedly Chicago moment: two brilliant native sons, in mutual awe, performing to a packed Sox Park audience hanging on their every word. It was a total privilege to witness. —Grace Perry
---
3. A tight five from Hannibal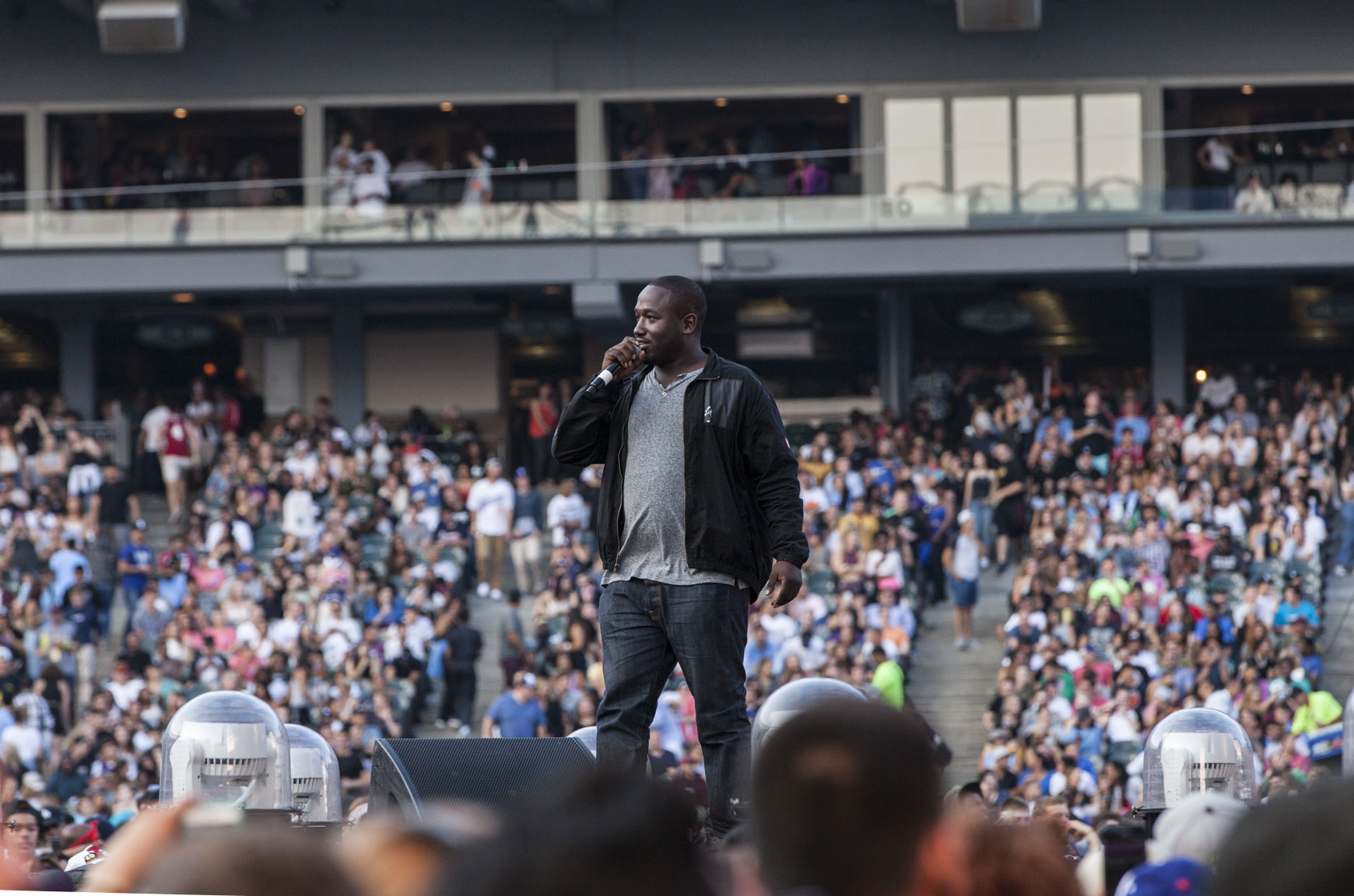 Magnificent Coloring Day was essentially a roll call of influential Chicago artists, so Hannibal Buress's brief surprise set fit right in. In-between John Legend and Collegroves' sets, the South Side native unceremoniously took the stage (there weren't even cameras on him at first). He casually launched into jokes about MCD: "This whole lineup is like Chance just put this shit on shuffle," he quipped, laughing at his own joke. "Like, Lil Uzi Vert....then...Alicia Keys???" He told a five-minute, appropriately Kanye-centric story in his signature nonchalant tone. Buress's presence at a hip-hop festival isn't totally random—he's a big rap fan, and even graced the cover of The FADER. —GP
---
4. Chance's cast of puppets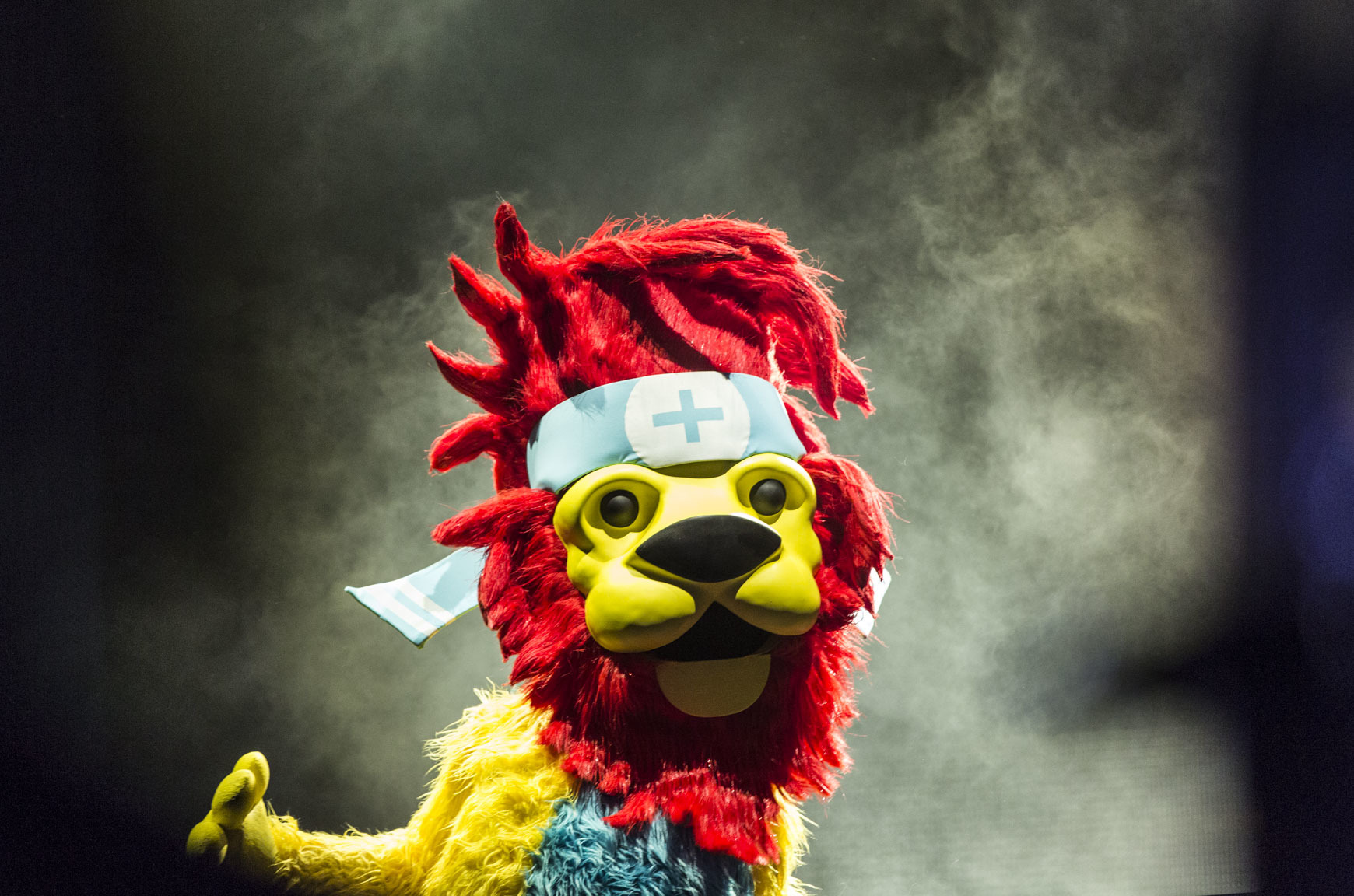 Though he had no shortage of friends and collaborators in attendance, Chance opted to go it alone during his headlining set, joined only by his band, the Social Experiment, and a rotating cast of puppets. Throughout his set, Chance spoke to Carlos the Lion (a puppet who loves to call the rapper "big fella"), sat down at the piano next to a puppet lady, was serenaded by a puppet incarnation of D.R.A.M. and belted out tunes in front of a puppet choir. Fitting with the child-like coloring book aesthetic, the puppets made the entire concert feel like a hip-hop version of The Muppet Show being staged in the middle of a stadium. —ZL
---
5. A joyous display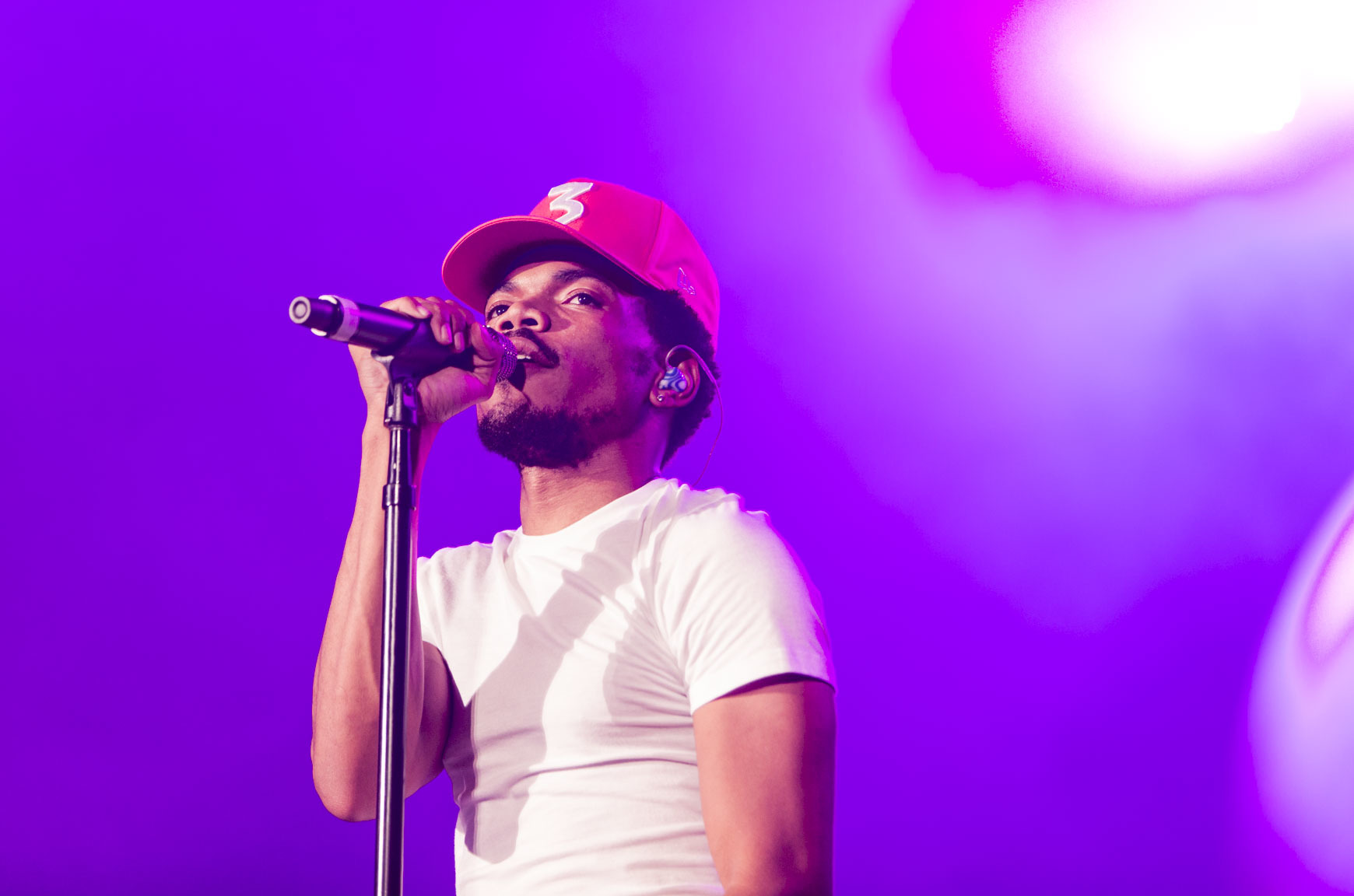 "I wanna thank you all for letting me do whatever the fuck I want," Chance intoned near the end of his set. His performance was often an exercise in indulgence, filled with unexplained lulls, a threadbare narrative driven by interactions with puppets and the conspicuous absence of guest performers. But even if it was sometimes difficult to decipher, there was a tangible vision to the proceedings, which could be felt most clearly when Chance was cracking a smile while the Chicago Children's Choir backed his a climactic rendition of "Blessings (Reprise)" or dancing across the stage with his friend Francis. Onstage, Chance found joy amid the products of his own imagination and, in a seemingly improvised final song, he acknowledged that life's greatest delights exist somewhere outside of his music, singing, "Did you know that your blessing is not at this show, but it's coming." —ZL
Want more? Sign up here to stay in the know.