The first day of Pitchfork Music Festival is always a reminder of why it's one of the best summer music festivals in Chicago—it can often feel like an annual reunion with an ever-changing soundtrack. Relatively cool temperatures helped ease the masses into the non-stop music on Friday, while some long lines (for admission, beer, food and porta-potties) were a reminder that every fest involves some waiting. Take a look at five of the best things we saw during the inaugural day of Pitchfork Music Festival 2017.
RECOMMENDED: See more photos from Pitchfork Music Festival
1. Goose Island's miniature post office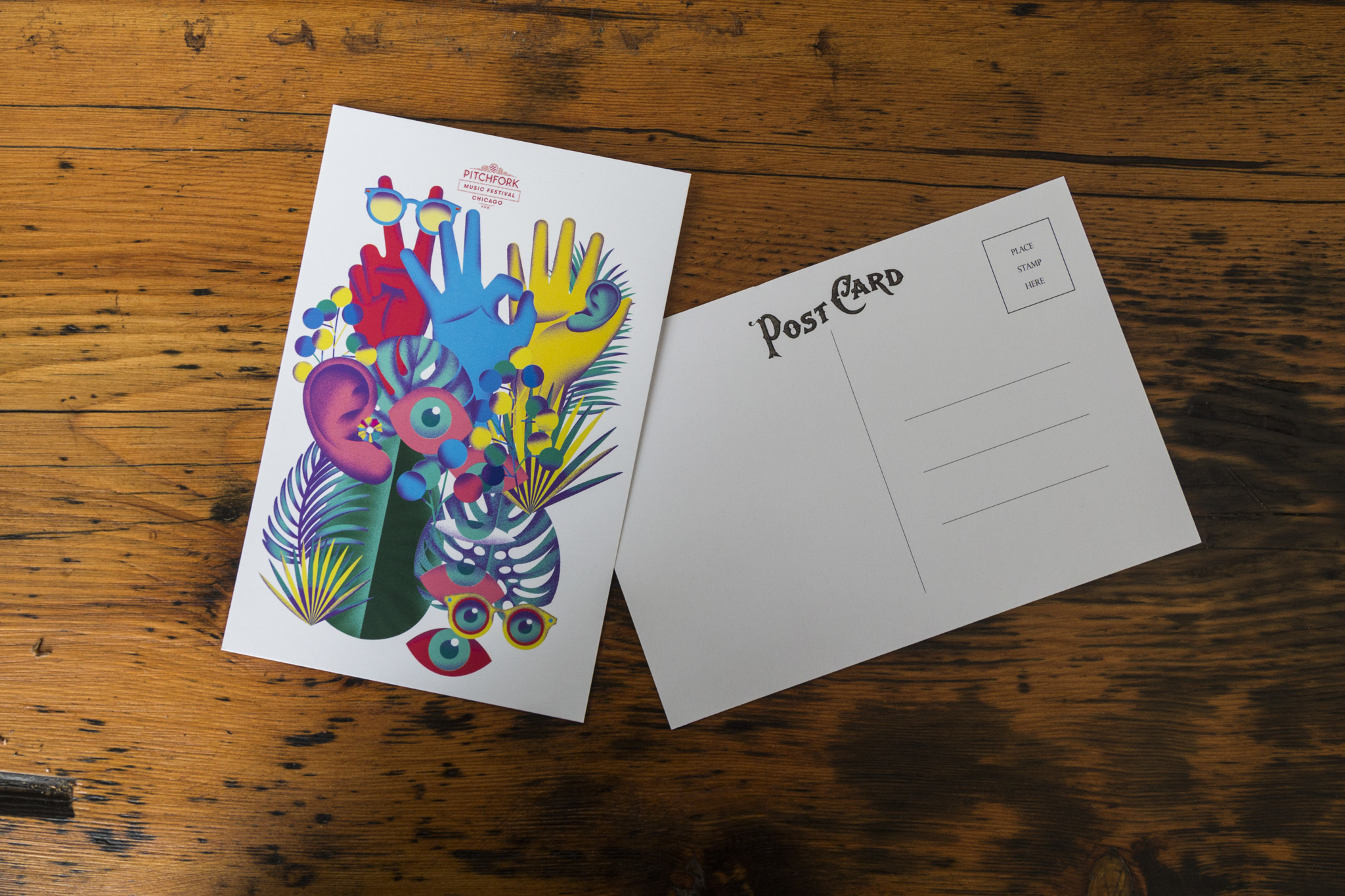 Want to gloat about your presence in Union Park this weekend without tweeting about it? If you can remember a friend's or loved one's mailing address, you can send them a Pitchfork Music Festival postcard at the Goose Island bus parked near the Blue Stage. Just pick out a card (we recommend the one with Bart Simpson on it), get a free stamp from an attendant, stick it in the mailbox and see how fast the Postal Service can do its job. —Zach Long
---
2. An early pick-me-up from Dawn Richard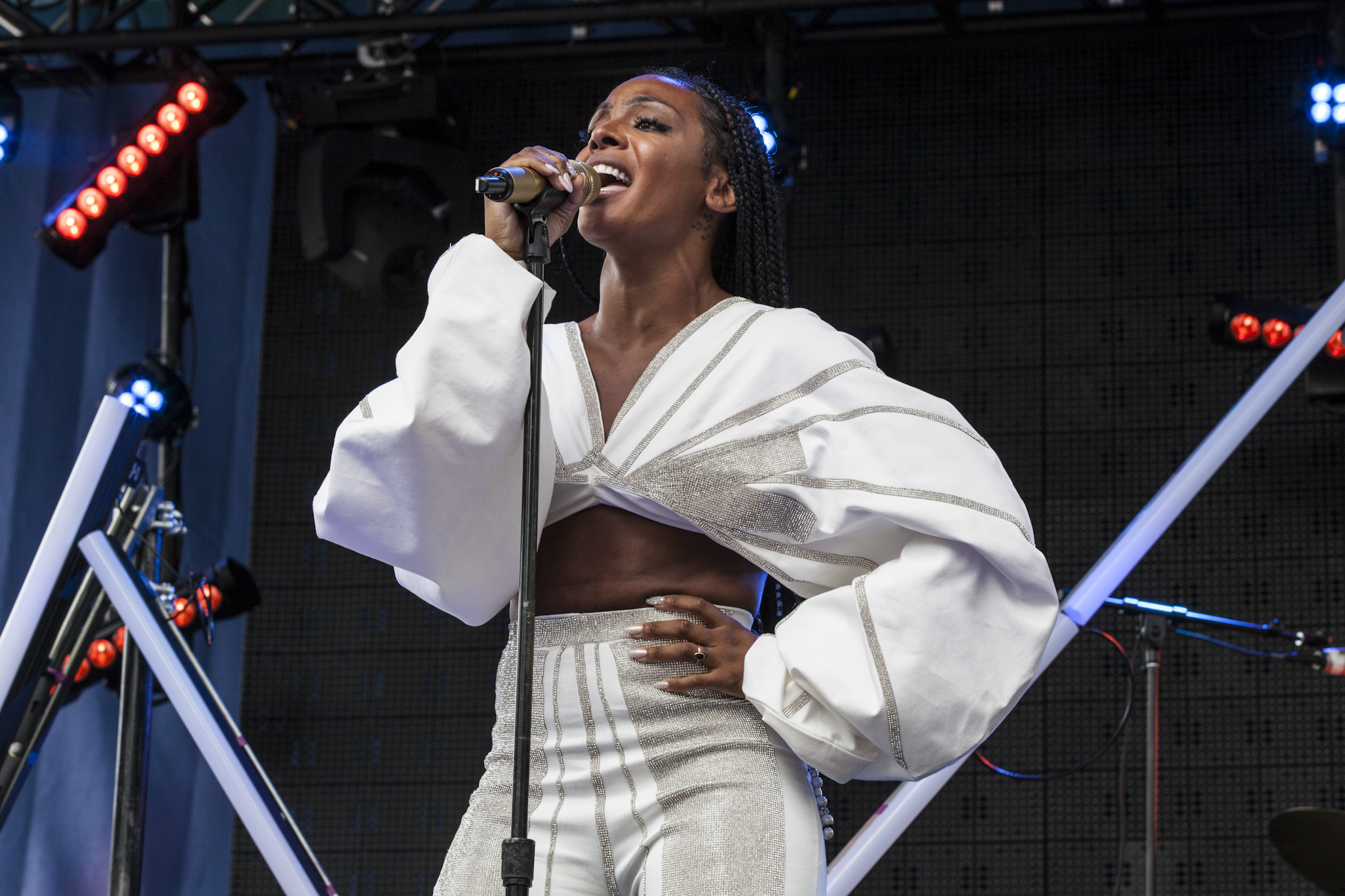 2017 marked the first year that Pitchfork kicked off at noon on Friday (in the past, gates have opened at 3pm on the first day of the fest), so the early afternoon crowd was smaller than usual and a little sleepy. The lethargic masses found some energy once Dawn Richard took the Blue Stage, rocking a gold microphone and two backup dancers. The former Danity Kane singer danced her way through a set that stuck to the futuristic R&B of her recent album, Redemption, inspiring at least a few early-comers to start stretching their legs. Each glitchy, rhythmic track was punctuated by Richard asking the crowd, "Can I keep going, Pitchfork?"—the answer was, obviously, yes. —ZL
---
3. The youthful energy of Frankie Cosmos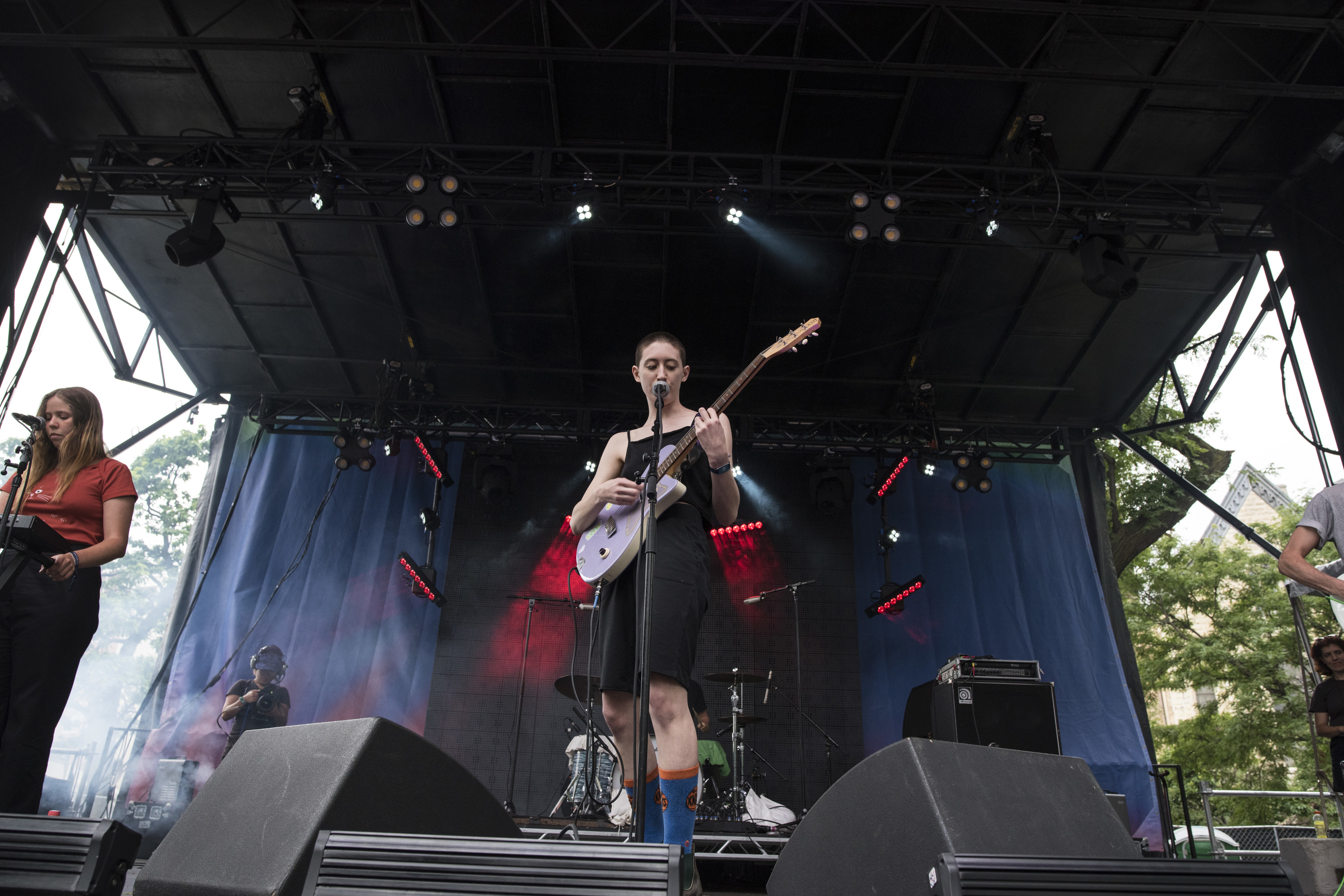 Frankie Cosmos didn't engage in much chit-chat between songs in her early evening Pitchfork performance, but she did take time to pose a question: "Anyone here have a crush on someone?" There's been a lot written lately about the fetishization of youthful feelings in music and film, and whether or not you agree with that critique, Cosmos mastermind Greta Kline (who is only 23) clearly comes by her teen feelings earnestly. Hearing her perform, it's easy to imagine the early, just-writing-alone-in-her-room stages of Kline's songs—and I mean that as a compliment. Even standing with a four-piece band in front of giant speakers, there's a low-fi vibe at the core of Kline's music. Perhaps that's why the singer-songwriter didn't hide her shock to be performing at Pitchfork. "This is a big show for us… a little spooky!" she quipped mid-set. "A little too big. Probably they biggest we'll ever play." I certainly don't think that's true. —Grace Perry
---
4. A leaked lineup you can wear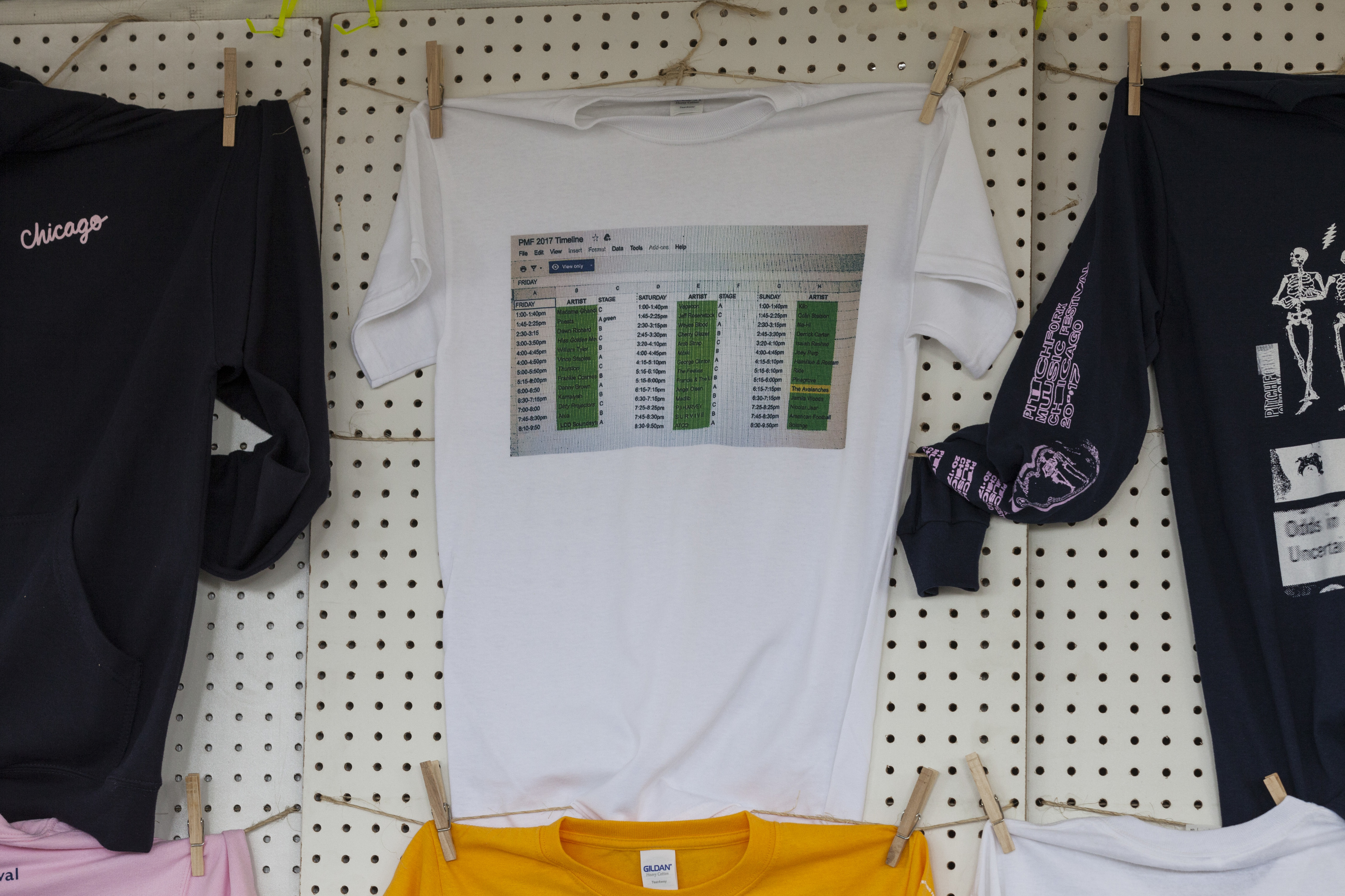 Before Pitchfork revealed its headliners in March, a cell phone photo of a spreadsheet of the fest's purported schedule began making the rounds on Reddit. While it ended up being mostly accurate, it was a rare leak in the event's usually tight ship. Organizers didn't take it personally—there's a T-shirt at the merch booth with the incriminating photo emblazoned on it. Here's hoping that the leaker is in attendance and manages to snag one in his or her size. —ZL
---
5. LCD Soundsystem's expansive, danceable jams
Let me be upfront: I'm not an LCD Soundsystem fan. I don't dislike them, but I guess I just sort of missed their mid-aughts heyday. Yes, I saw the documentary; it was fine. But as I quickly learned at Friday's headlining set, even the most casual LCD listener can't resist the group live in concert. James Murphy and company are an ideal headlining act; their electro-disco-synth-rock beats are utterly intoxicating and their fans' energy made it impossible not to dance (or least tap your toe). The minutes-long instrumentals injected into each song are indulgent, sure, but they offer the crowd additional time to really sink into a song. That's a feeling the Phish fans over at Northerly Island know well, but it's a more unique experience for the indie crowd Pitchfork draws. Bring on the jams. —GP

Want more? Sign up here to stay in the know.