If Grant Park seemed a little more crowded that usual on Saturday, blame Chance the Rapper. The hometown hip-hop hero brought out everyone with a Lollapalooza wristband (and probably a few fence jumpers as well), packing the festival with a surplus of bodies that all seemed to be waiting around for his headlining set. Luckily, there were plenty of other acts worth seeing on Lolla's third day. Check out the five best things we saw on Saturday at Lollapalooza (Chance included, naturally).
RECOMMENDED: Our complete guide to Lollapalooza
1. Chance the Rapper's energetic homecoming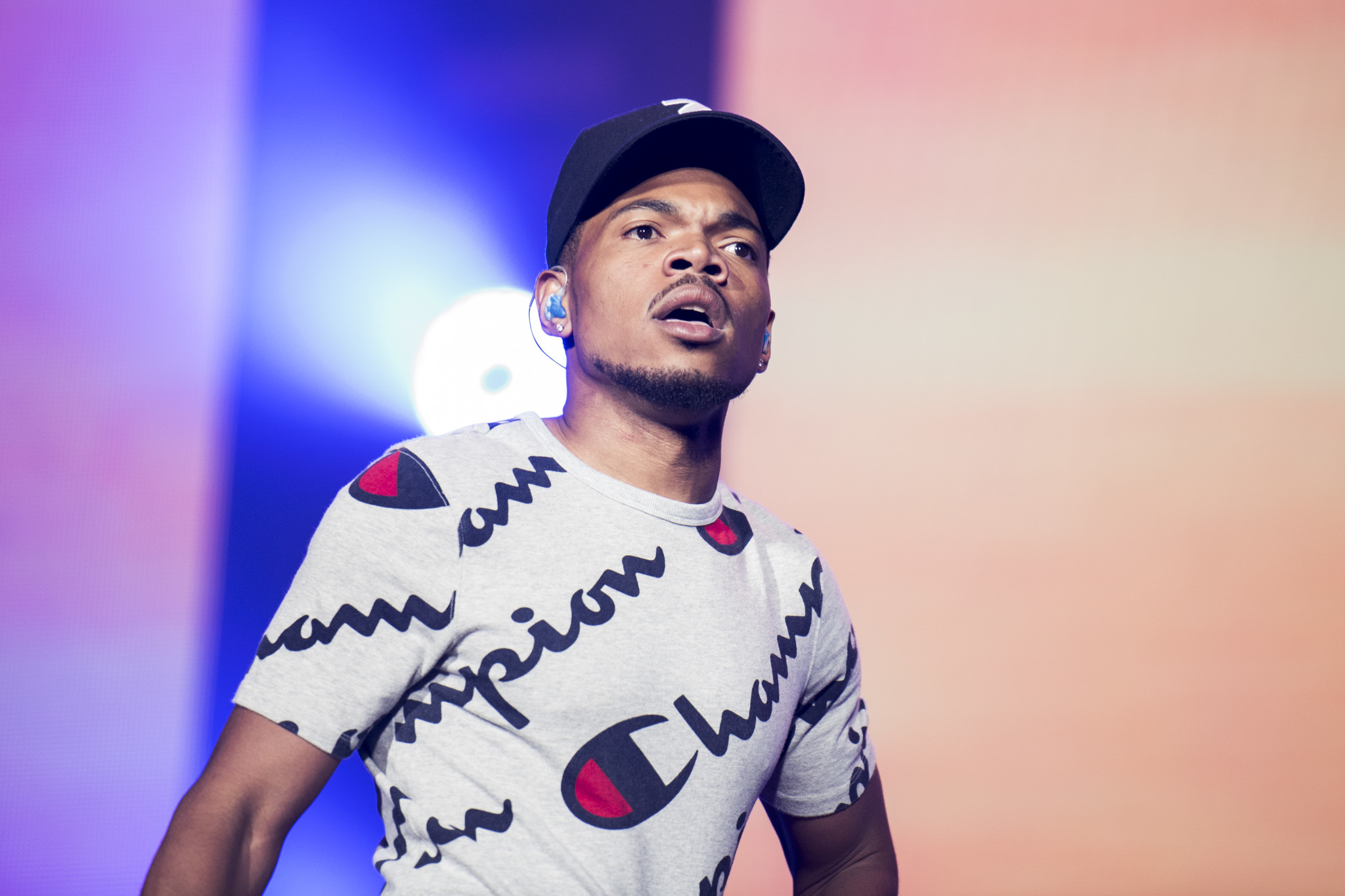 After he brought out a pair of Chicago firefighters to drench the crowd with an firehouse, 24-year-old Chance the Rapper shouted, "I'm a kid in a candy shop!" And that's exactly what tonight's performance was: Total jubilance. (Which is corny, yes—sometimes Chance the Rapper is corny. Just lean into it.) The South Side native opened his set with hits from 2016's Coloring Book: "Mixtape," "Blessings" and "Angels," before launching into a medley of tracks from Kanye West's The Life Of Pablo, including his electrifying verse on "Ultralight Beam." Chance's default level is high-energy, so naturally his Lolla performance was absolutely explosive—filled with repeated bounds across the stage in a pair of dad jeans and his trademark 3 hat. "I didn't want to do a live stream," he explained partway through the show. "I just want it to be me and Chicago." With fireworks, a masterful accompanying band and a special appearance from longtime collaborator and friend Vic Mensa, Chance the Rapper made it feel like just that.—Grace Perry
---
2. The many sides of Ron Gallo
Nashville garage rocker Ron Gallo clearly enjoys cranking the volume and getting weird, but there's typically a meaningful message amid the racket that his three-piece band raises. During parts of his set, he assumed the voice of a wistful balladeer, bemoaning the onset of adulthood during "All the Punks are Domesticated." At one point, he sent a stern warning to festivalgoers with a lack of respect for personal boundaries with the self-explanatory song, "Entitled Man, Keep Your Hands Down Your Pants." Elsewhere, he covered Des'ree's "You Gotta Be," just because he could. Gallo contained multitudes, and they were all enjoyable to hear from.—Zach Long
---
3. The only place to drink a margarita in Grant Park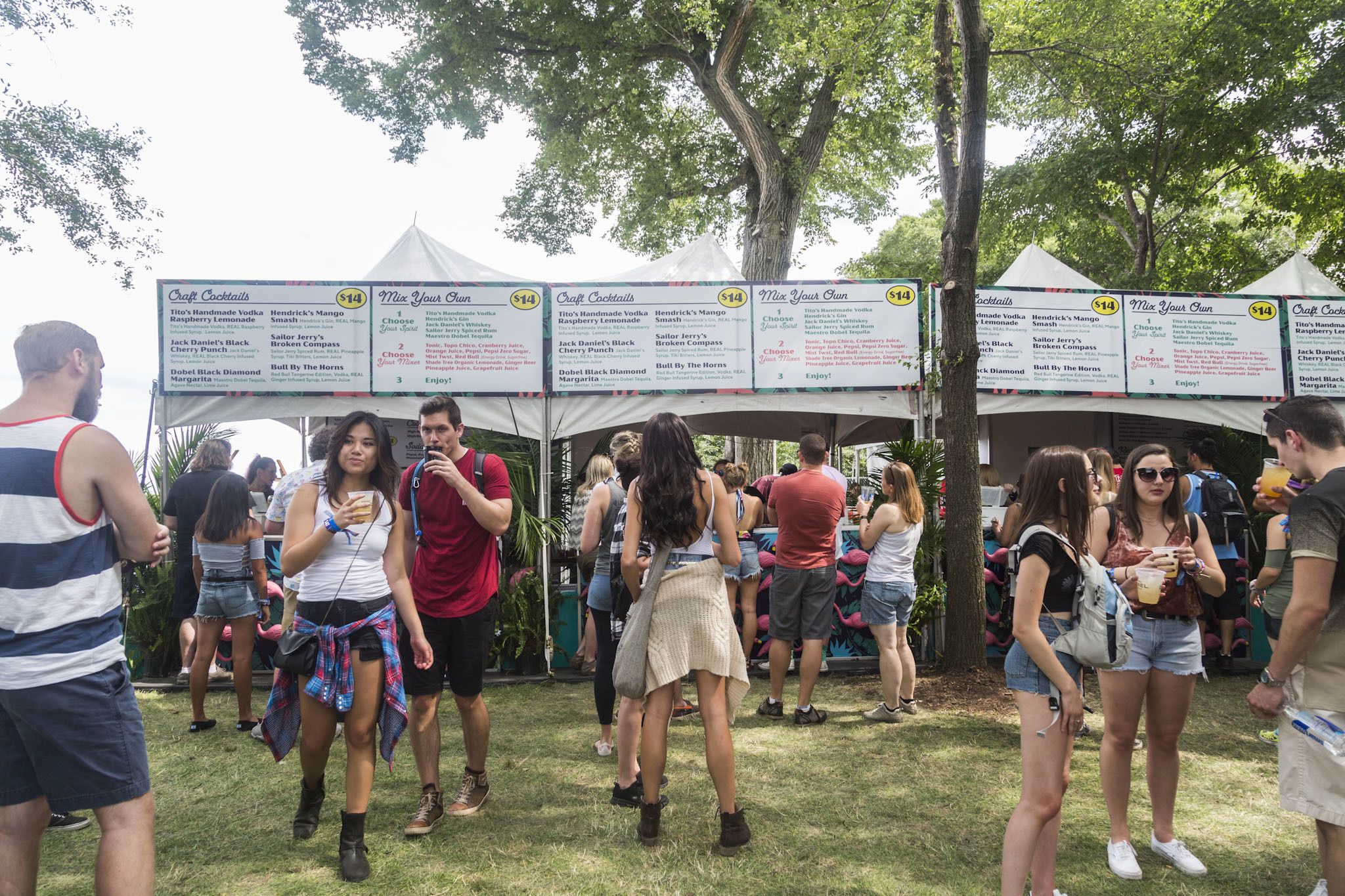 Outside of the coveted VIP areas, there are shockingly few places at Lollapalooza where the average attendee can kick back with a drink. Lollapalooza's island-themed cocktail lounge, tucked away in a grove to the east of Buckingham Fountain, is not only the only place you can (legally) consume liquor in the park, it's also entirely devoid of teenagers. Once inside, you'll pay $14 for a simple vodka lemonade or a margarita that you'll have to consume in the lounge, but at least you'll get to do it while sitting in a lawn chair, with Lake Michigan barely visible in the distance. At Lolla, this qualifies as luxury.—ZL
---
4. Some gritty rock from the London Souls
If your band is made up of only two people, each performer needs to be stellar in their own right. Guitarist and drummer duo the London Souls live up to this standard, sounding like like Hendrix meets the White Stripes meets...something else new altogether. Guitarist Tash Neal's croons (and drummer Chris St. Hillaire's backup croons) were punctuated by minutes-long guitar solos—Lolla can always use more of those these days. The New York-based band played on the BMI Stage, the festival's most well-hidden stage, though their larger-than-life rock show could've easily filled one of the main stages. The plus side of the small crowd was that everyone in the audience could feel the bass drum thumping through them during the entire show. While it wasn't the most well-attended set of the day, the London Souls' energetic, skilled rock presence was something that no DJ could replicate—Perry's Stage performers, take note.—GP
---
5. A decadent festival dessert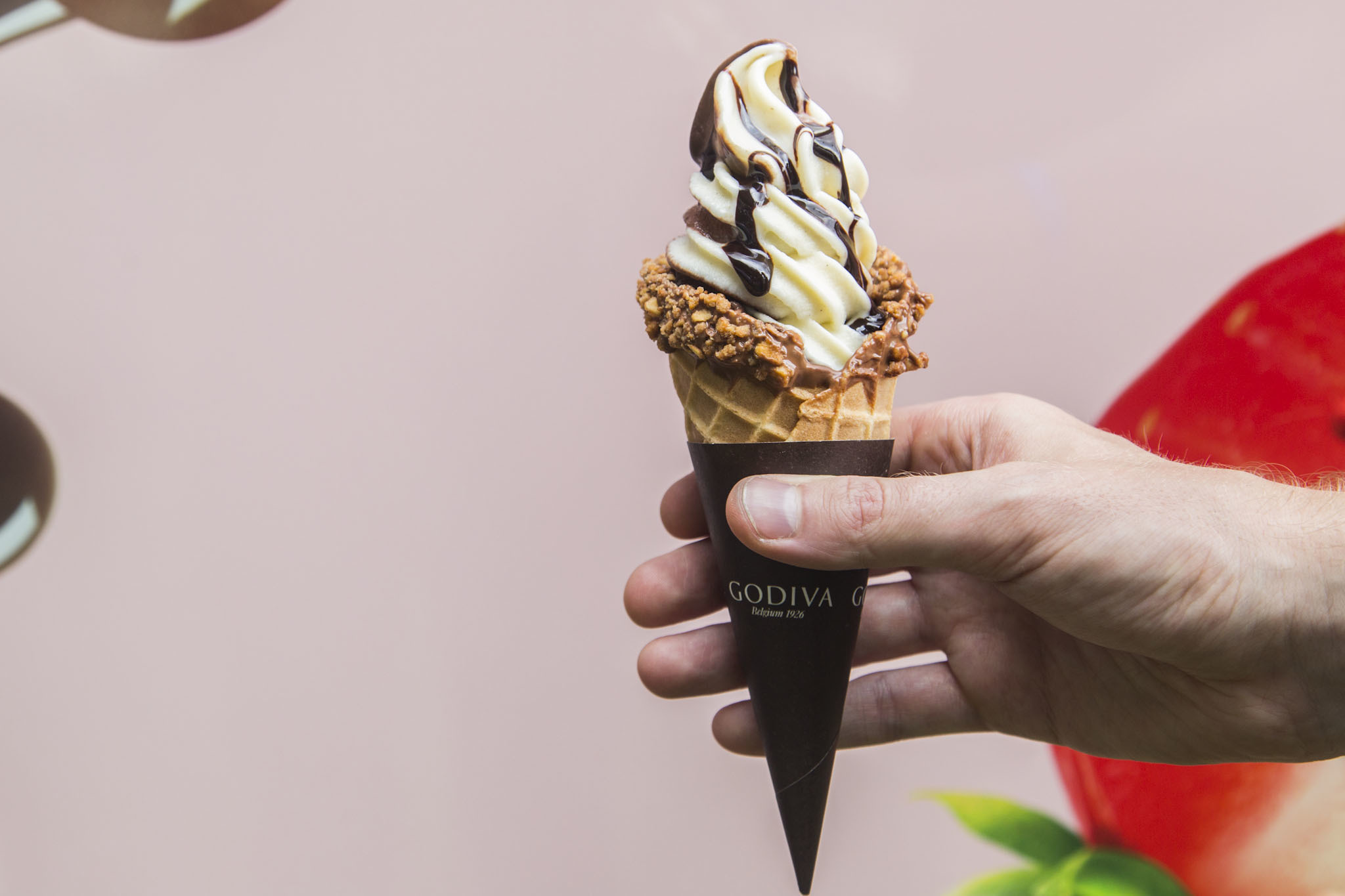 You could wait in a long line for Kilwins or a Rainbow Cone on Columbus Drive, but if you really want an indulgent dessert at Lollapalooza, you should head for the Godiva truck that's parked to the south of the Bud Light stage, across Jackson Drive. The brand known for its golden boxes of chocolates is serving Godiva soft serve ice cream in cones dipped in Godiva chocolate. It's decadent, delicious and one of the few dishes we've purchased that's actually worth what you'll spend ($8). Plus, you may get a few free bonbons just for waiting in the truck's short line.—ZL
Want more? Sign up here to stay in the know.