Big stomach in little Chinatown
Four restaurants, 13 dishes, two days, one distended belly.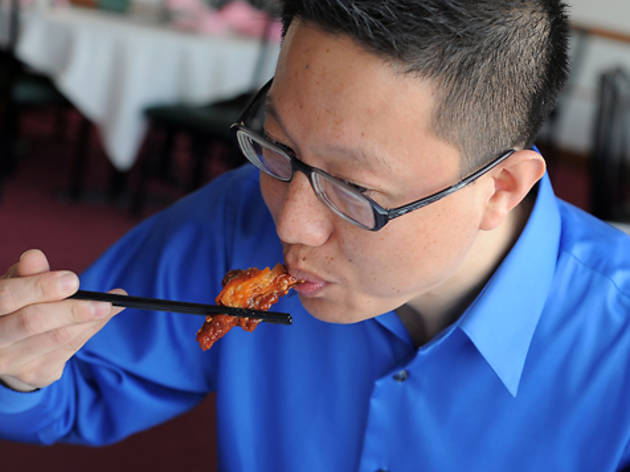 1/23
Marina Makropoulos| Photographer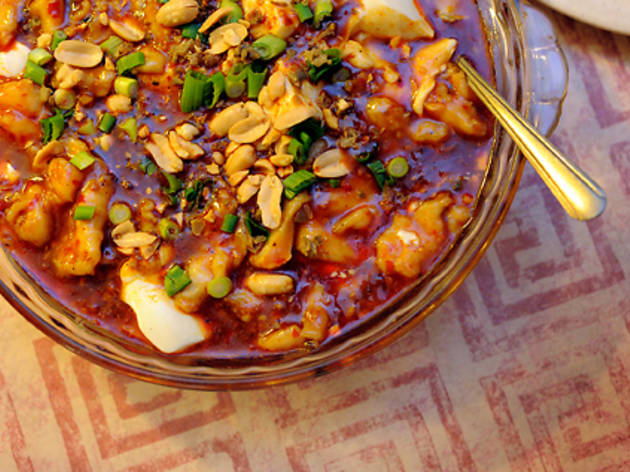 2/23
Marina Makropoulos| Photographer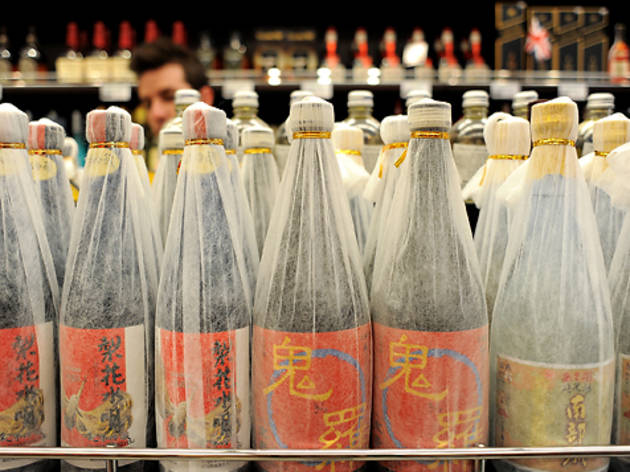 3/23
Marina Makropoulos| Photographer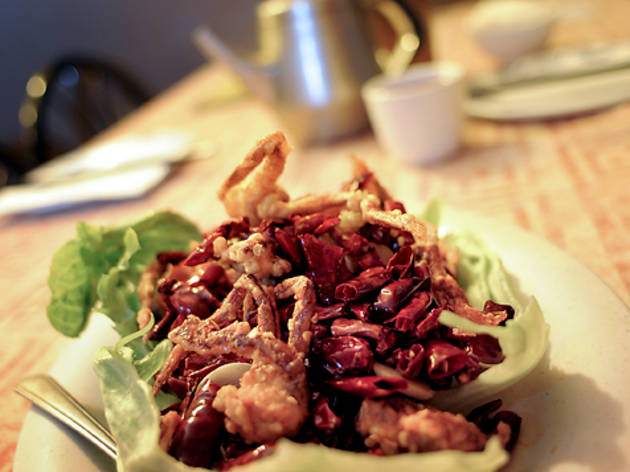 4/23
Marina Makropoulos| Photographer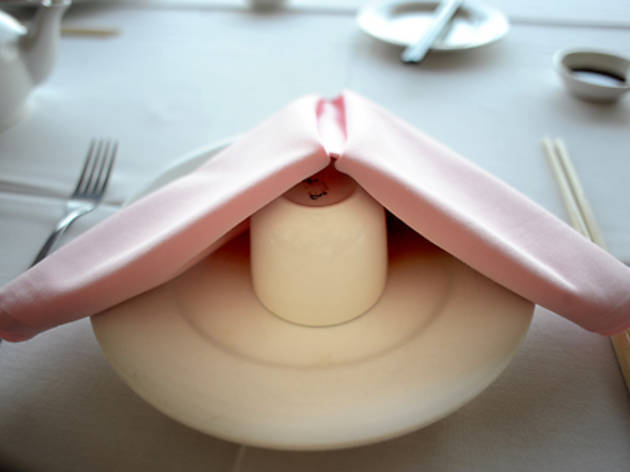 5/23
Marina Makropoulos| Photographer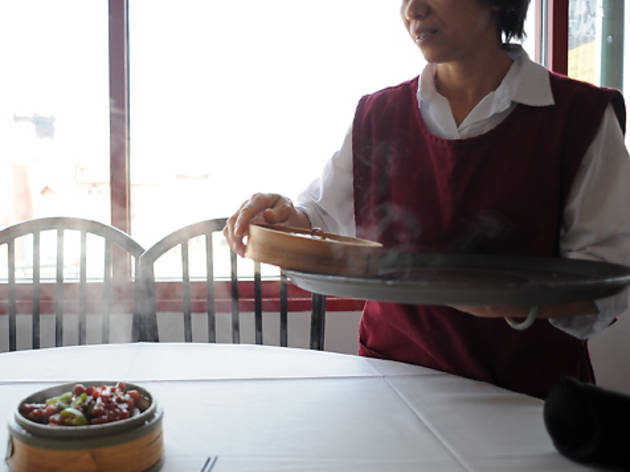 6/23
Marina Makropoulos| Photographer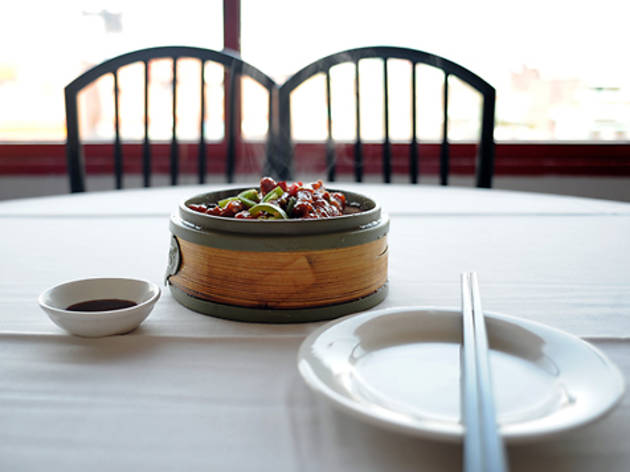 7/23
Marina Makropoulos| Photographer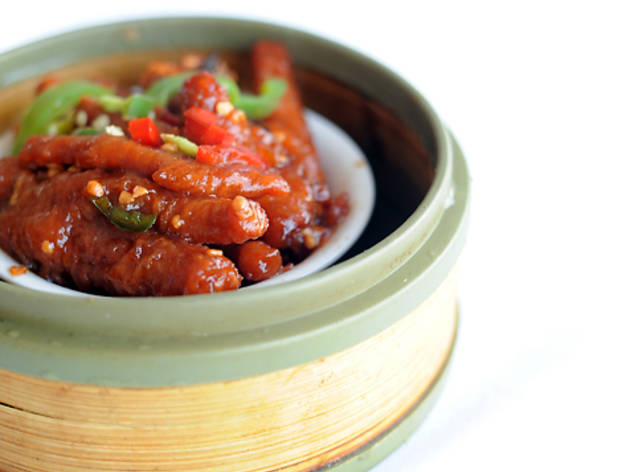 8/23
Marina Makropoulos| Photographer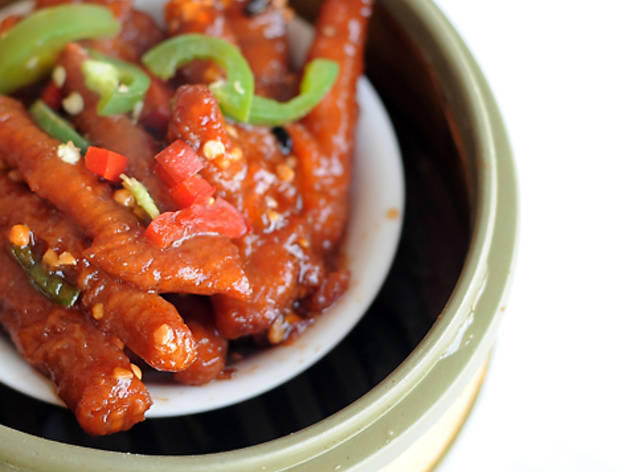 9/23
Marina Makropoulos| Photographer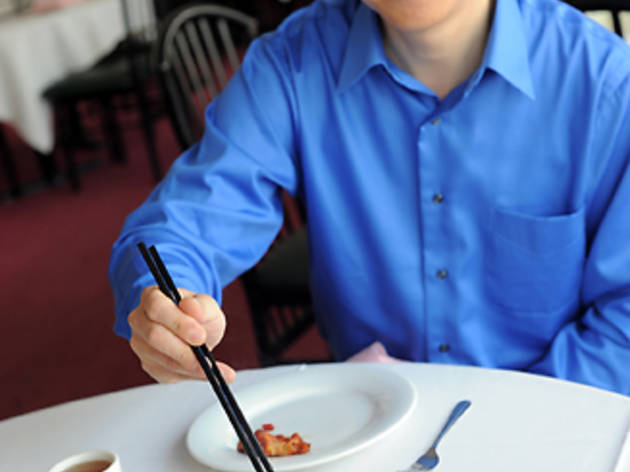 10/23
Marina Makropoulos| Photographer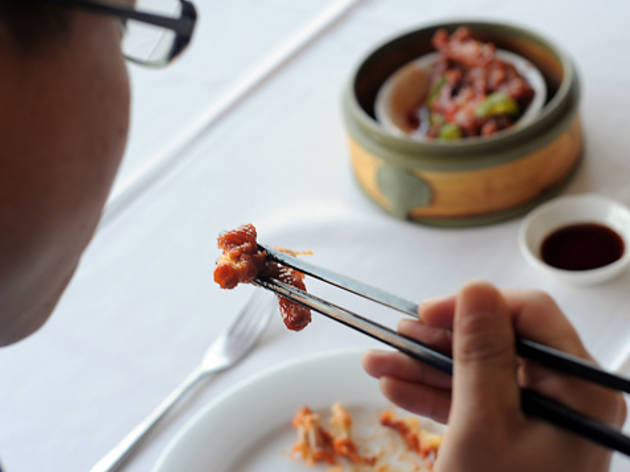 11/23
Marina Makropoulos| Photographer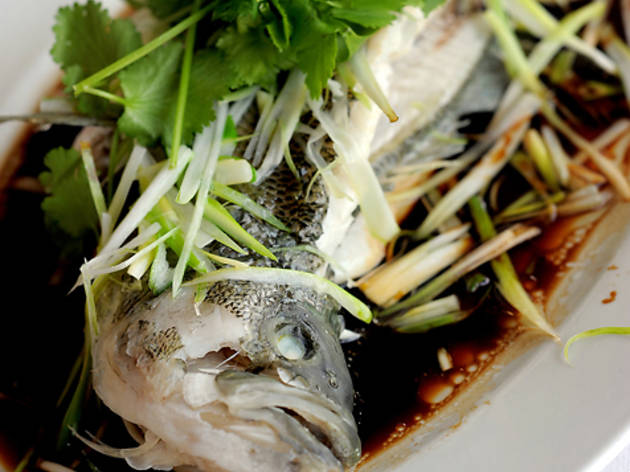 12/23
Marina Makropoulos| Photographer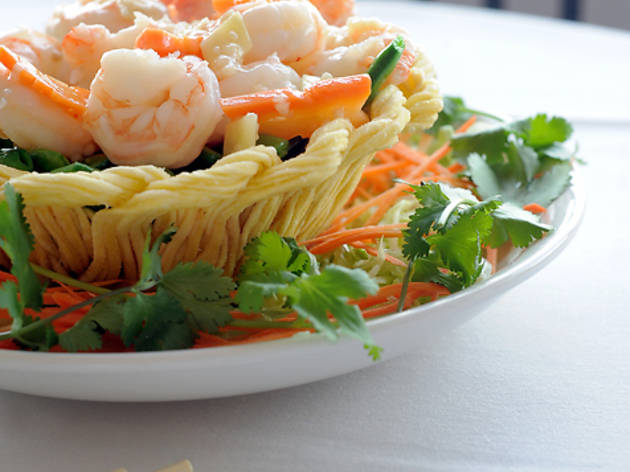 13/23
Marina Makropoulos| Photographer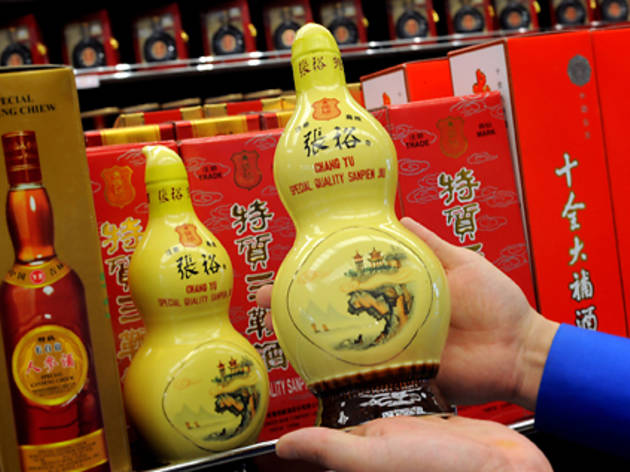 14/23
Marina Makropoulos| Photographer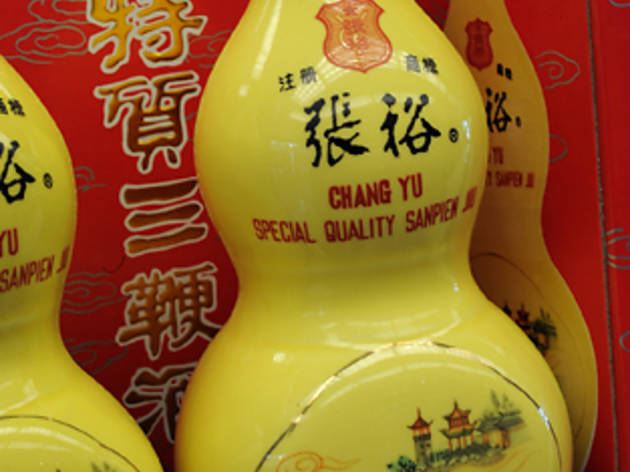 15/23
Marina Makropoulos| Photographer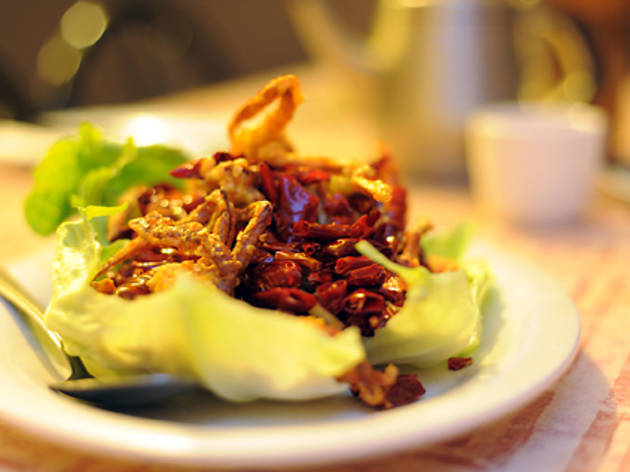 16/23
Marina Makropoulos| Photographer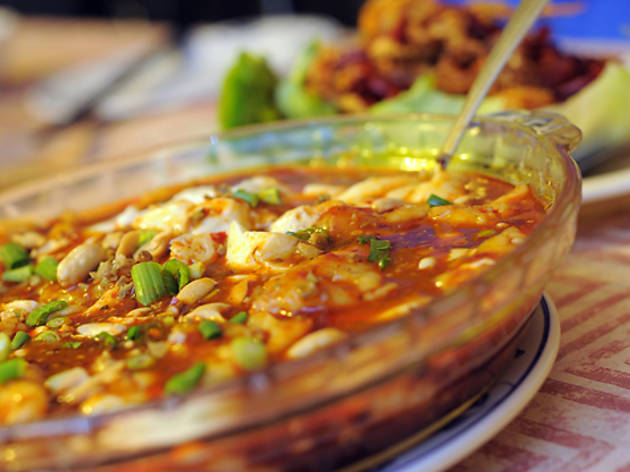 17/23
Marina Makropoulos| Photographer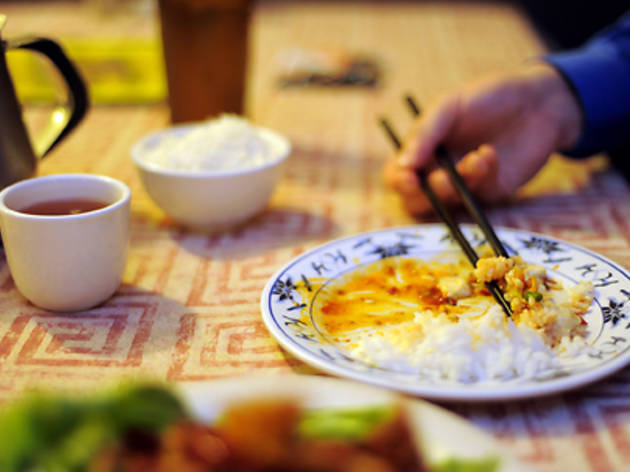 18/23
Marina Makropoulos| Photographer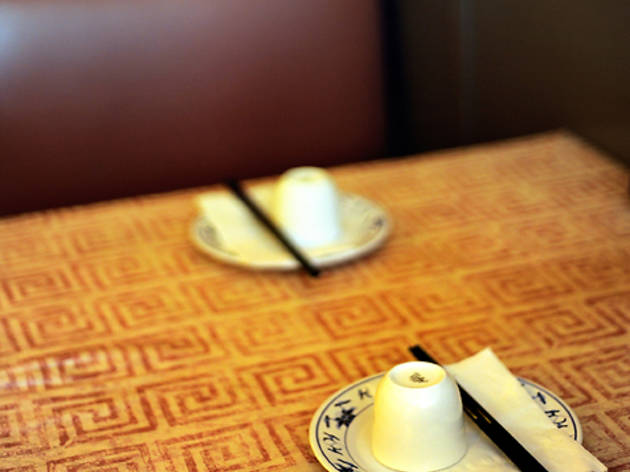 19/23
Marina Makropoulos| Photographer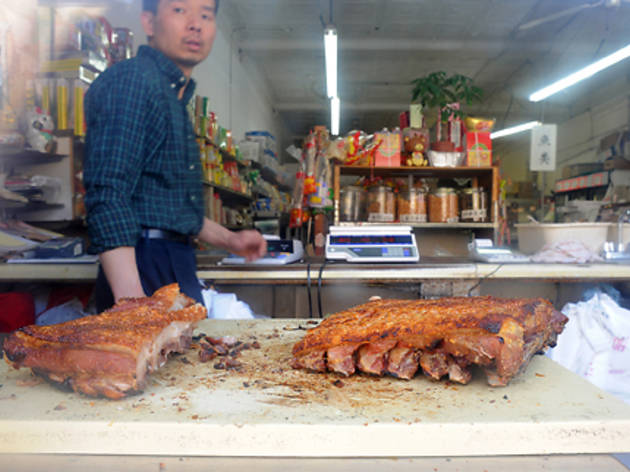 20/23
Marina Makropoulos| Photographer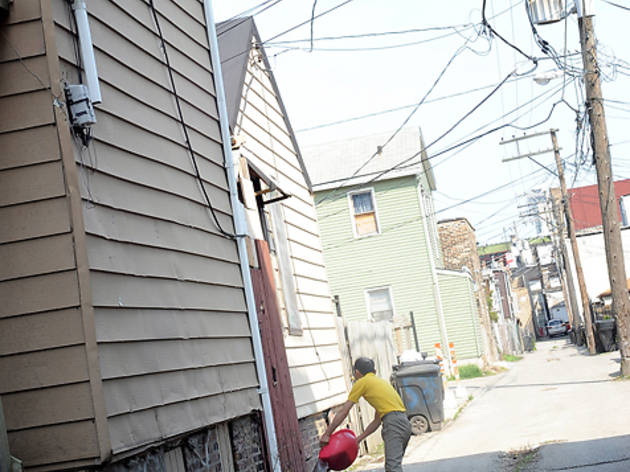 21/23
Marina Makropoulos| Photographer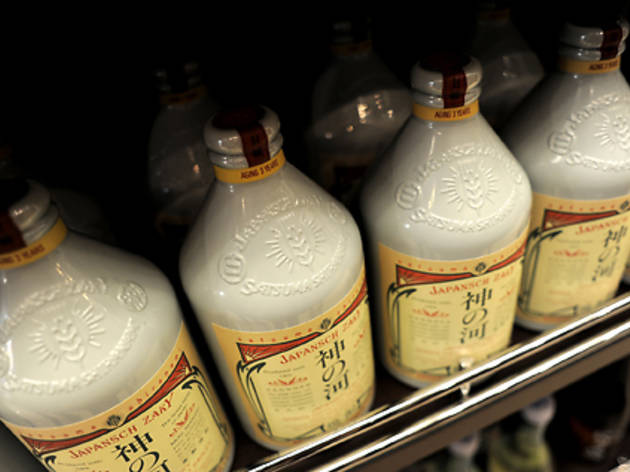 22/23
Marina Makropoulos| Photographer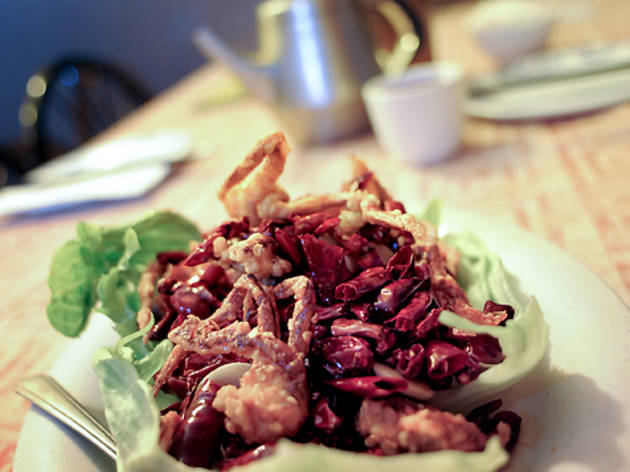 23/23
Marina Makropoulos| Photographer
There's a right way and a wrong way to eat chicken feet, and I'm eating them the wrong way. I watch as Z.J. Tong, who is taking me to his favorite Chinatown restaurants, uses chopsticks to pick up the bright red claw, gnaws on the delicious skin, then deftly pulls the bones out of his mouth with the tips of his chopsticks. My trouble lies with that last part—I lack the dexterity to nab a small bone from my lips without being able to see it. "Just push the bone out of your mouth with your tongue," Tong suggests. I do as he says, but I still can't pinch the bone. Frustrated, I dig my fingers into my mouth, pull out the bone and drop it onto my plate. Classy.
Not that anyone at Phoenix Restaurant (2131 S Archer Ave, 312-328-0848) notices. One of the more well-known restaurants in Chinatown, Phoenix attracts Westerners with its popular dim sum, and about half the tables tonight are filled with non-Chinese, most of whom seem equally clumsy with chopsticks. Though he likes Phoenix's dim sum, Tong says when he's in the mood for seafood (and that's often), he heads here.
Tong, 38, is the founder of the Chicago Chinese Cultural Institute, whose mission is to teach Westerners about Chinese culture through Chinatown tours, Chinese-language classes and his mostly English-language Chinese Cultural Bookstore (2145B S China Pl, second floor, 312-842-1988). But his most popular brand of cultural outreach, not surprisingly, is through food: His Chopsticks Dining Club takes 20 adventurous eaters to a different Chinatown restaurant each month, with Tong doing the ordering, explaining the origins of dishes and, for numb nuts like me, demonstrating how to master chopsticks.
Though chicken feet clearly aren't seafood, Tong says they're a must-order. "Chicken feet have a lot of collagen, so it's supposed to be good for your skin," he explains. Good complexion be damned, I turn my attention to the much-easier-to-eat whole steamed large-mouth bass sitting in a pool of soy sauce and blanketed with scallions, cilantro and ginger. ("To make sure you're getting fresh fish in Chinatown," Tong advises, "get it steamed. If it's sautéed, it's easier to hide that it's frozen.") To make the fish chopsticks-ready, Tong uses a knife to separate the white tufts of meat from the bone, saying it's bad luck to turn a fish over when cutting it. "Like you're going overboard," or drowning, he says. Also on the table: enormous, meaty shrimp and scallops in a bird's nest (really a basket fashioned out of taro); and spicy jellyfish—thin, clear noodlelike strands that chew like watery squid.
On our way to the next restaurant, we detour to a new liquor store (a smart business to own in BYOB-heavy Chinatown) to explore its vast Chinese and Japanese booze selection. Tong guides me to an opaque, light yellow bottle with a distinctly phallic shape. "It's called Changyu—it's made with penis! Hey, what kind of penis is in here?" he calls out to the female clerk behind the counter. "Deer, ox and horse—or maybe donkey," she calls back nonchalantly. Besides "Chinese Viagra" grain alcohol, China Place Liquor City (2105A S China Pl, 312-225-8118) stocks international wines, cold beer, Japanese sake, and high-end Chinese liquor, many of which are 50 percent alcohol or higher. "Chinese don't drink cocktails," Tong says; they prefer their booze straight—and throat-singeing.
Though not in alcohol form, we find plenty of fire at the bright yellow–walled, dinerlike Double Li (228 W Cermak Rd, 312-842-7818), which serves spicy Szechuan food. While a raucous crowd of about 30 Chinese-Americans whoops it up at a giant table next to us, we devour mapo tofu (soft tofu swimming in a blood-red, oily chile sauce dotted with Szechuan peppercorns), fish fillet with tender tofu (melt-in-your mouth tilapia chunks and liquidy tofu in a similar chile sauce), soft-shell crab with dried chiles (crunchy, spicy, unbelievably delicious) and, because Tong enjoys it when my face "turns green," beef tripe (fragrant, spicy, only slightly chewy). Between bites of rice to quell the heat, Tong explains that Szechuan province gets very humid, "like a steamer." The solution: Eat intensely spicy food to "force the humidity out of your body," he says.
If there's an opposite to fiery Szechuan cuisine, it might be the subtle, fresh flavors of Shanghai food, which Tong and I tried the week before at Lao Shanghai (2163 S China Pl, 312-808-0830). Part of chef Tony Hu's soon-to-be four-restaurant Chinatown empire (his upscale bar/Chinese tapas spot, Lao Youju, is slated to open in June), Lao Shanghai's white tablecloths and dark wood walls evoke a sophistication in line with China's most cosmopolitan city. "We have to get the Shanghai-style fish fillet," Tong says. "It's prepared very authentically here." He warns me some Westerners don't dig the dish's sour taste, but that's exactly why I like it: A slight vinegar note livens up the so-soft-it's-almost-gelatinous, nearly tasteless (in a good way) tilapia. Packing a more flavorful punch is the stir-fried shrimp with bitter gingko, sweet lily and crunchy celery.
I'm so full I can manage only a few bites of each dish at Lao Shanghai, and I blame Yoshikazu Ota. He's the Japanese sushi chef at Hing Kee (2140 S Archer Ave, 312-808-9538), the pan-Asian restaurant Tong and I visit before Lao Shanghai. Tong says "Ota-san" is the only Japanese chef in Chinatown. "I think he gets lonely," Tong says before he chats up Ota, an older but spry man wearing a hachimaki, or traditional headband, in Japanese. He tells Ota to surprise us with his best sashimi, and he doesn't disappoint: The salmon, squid, tuna, yellowtail and especially the Japanese scallop (buttery and briny with an oyster mouthfeel) are easily the best sushi I've had since my trip to Japan last year. Razor-thin lemon slices separate each piece of thick, fresh fish, lending a light, citrusy taste. Now Ota brings out three rolls and several nigiri in a hulking wooden boat, and though I'm already stuffed, I can't stop shoveling it in. Of all the food I eat in Chinatown, it's the tastiest—and not just because it's a breeze to pick up with chopsticks.