Chamber tweets
Stay in the loop with these Chicago classical Twitter feeds.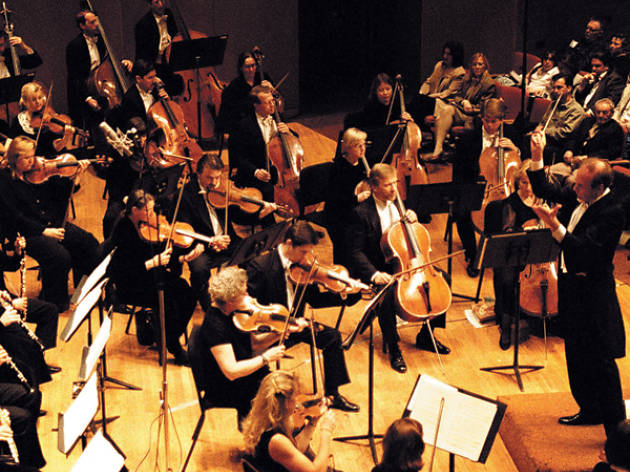 Music-studies grads are forming chamber groups and performing in pubs and punk clubs. The CSO's latest composer in residence, Mason Bates, works on computers. Clearly, Chicago is shaking off the stereotype of classical as a stuffy scene for old-timers. From the downtown institutions to the avant-garde, the classical world has jumped on the Twitter wagon. Here's who we follow.
Chicago Philharmonic
twitter.com/ChicagoPhilharm
The Philharmonic, made up primarily of Lyric Opera orchestra members, acts like a news-hungry parent, forwarding you retweets and links of interesting news stories. From Henryk Gorecki's recent death to misplaced million-dollar violins in Munich, CP is on it. Its Twitter page isn't very personal, but if you're looking to kill time with some fascinating links, this is the place to go.
Typical tweet
"Israel's Wagner-phobia May Be Fading."
Chicago Symphony Orchestra
twitter.com/chicagosymphony
The CSO's Twitter account is strictly business, but it's a great hub for picking up program notes, discovering the latest Resound releases and catching shots of performances. Unfortunately, none of the first chairs (nor the bulk of the players) have a presence on Twitter.
Typical tweet "
Muti & CSO are on stage rehearsing Symphonie Fantastique for our Berlioz Spectacular. Sweet!"
eighth blackbird
twitter.com/eighthblackbird"
Chicago's hottest sextet isn't shy when it comes to social networking. 8BB's enthusiasm rubs off even in 140 characters. The updates—with a gee-whiz tone, frequent exclamation points and, yes, capital letters—offer insights into eighth blackbird's rehearsals, album news, tour antics and photos of cookies made by fans. Lead tweeter and flutist Tim Munro regales fans with regular, witty posts.
Typical tweets
"Threw everything but kitchen sink into my 1st attempt at John Cage's Aria—never been so exhausted—felt like I'd done 200 crunches!""Never thought I'd say this: we had a 'bat problem' in tonight's concert."
International Contemporary Ensemble
twitter.com/ICEensemble
A champion of young writers, ICE has premiered more than 400 works by composers under 35. The troupe's behind-the-scenes-y, media-heavy account carries loads of studio and stage photos, new "ICEcasts" audio links and updates on the group's recordings.
Typical tweet
"Schoenberg—there was a painter! He could paint an entire apartment in one afternoon! Two coats!"
Lyric Opera Chicago
twitter.com/lyricopera
The folks at Lyric are determined to lure younger fans and keep them in the loop (and the Loop). Frequent, chatty tweets (and a buzzing Facebook page) serve up links to buy "Lyric Rocks" T-shirts, info on competitions, interviews with its stars and photos from dress rehearsals.
Typical tweets
"Neil Steinberg says opera's more exciting than hockey. We'll drop our gloves and fight anyone who disagrees."
"Lyric's Carmen digs @hotdougs! Katharine Goeldner met Doug Sohn the day before CARMEN's excellent opening night."
Pacifica Quartet
twitter.com/PacificaQuartet
Posts have been sporadic since Pacifica joined Twitter, but it's well worth following for intermittent updates on how the Champaign-Urbana–based quartet is getting on with its current Shostakovich quartet cycle.
Typical tweets
"Playing Casals Festival in Puerto Rico. Beautiful sounding new hall just inaugurated. Too bad about the heavy constant rain though."
"We just began recording the Shostakovich Quartet cycle for Cedille. It is devastatingly beautiful music."
Sarah J. Ritch
www.twitter.com/sarahjritch
When she's not penning brilliant music, composer and Anaphora cofounder Ritch fills us in on her life. There's a bit of that what-I'm-eating vibe: The punk rocker turned tonal composer reports on yoga classes, dogs and voting. But she also gushes about hearing Mahler in Millennium Park and brainstorms conceptual show titles for Anaphora.
Typical tweet
"Those mice on acid were bad news…glad to be rid of them."