Just for Laughs 2013: Seth Meyers, Hannibal Buress and Al Madrigal review
The Saturday Night Live Weekend Update anchor doesn't disappoint in his return to Chicago.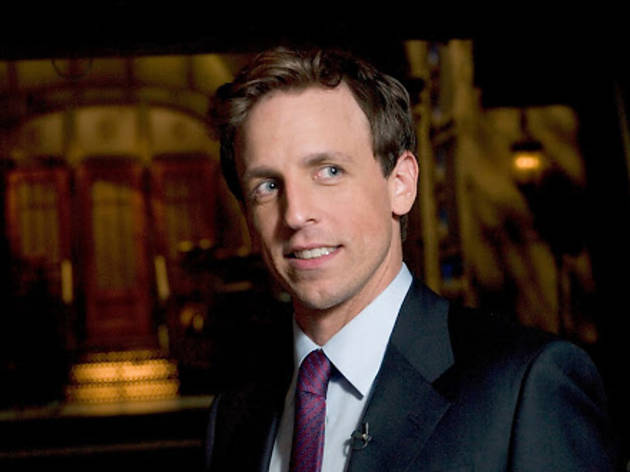 1/3
Seth Meyers at the Chicago Theatre on June 14 for Just for Laughs.
2/3
Hannibal Buress at the Chicago Theatre on June 14 for Just for Laughs.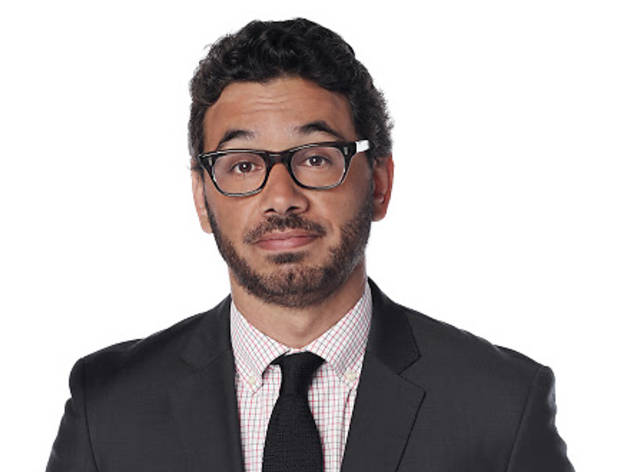 3/3
Al Madrigal at the Chicago Theatre on June 14 for Just for Laughs.
Before Seth Meyers took the stage at the Chicago Theatre tonight the show started out slow with a slightly dull set from Al Madrigal that seemed to jump all over the place before settling into a better groove when Chicagoan Hannibal Buress took the stage. One of Buress's better bits about hosting a bachelor party in New Orleans where $300 will buy you your own parade with a police escort and a band ended the show on a high note and set things up well for Meyers.
A Northwestern grad, Meyers shared how excited he was to be back in Chicago and wanting to see his favorite sights while he's in town. "This trip i want to see some of your public schools before they're gone forever." That zing got his set underway in a tone that was 50% the political and world news commentary he's best known for on Saturday Night Live's Weekend Update and 50% a general comedy set on everything from his girlfriend to living abroad in Amsterdam.
His familiar tone and wise-ass comments made the whole evening feel like a friend was telling jokes, especially because Meyers can't seem to tell a joke without smiling like he can't wait for you to hear the punch line. When he joked about what a bad idea it was to take his girlfriend to Paris for her birthday because she was expecting a ring the whole time it felt exactly like a conversation you'd have with your guy friends over a beer. And when he added that he was going to propose her because he both loved her and because he was afraid she would kill him if he didn't, both the men and women in the audience laughed in agreement.
Even in a joke/humblebrag about meeting the president before the White House Correspondents Dinner, Meyers managed to make the whole thing relatable by talking about how nervous he was and how badly he flubbed the interaction. This was, of course, before going on to take credit for upsetting Obama by being funnier than him at the dinner and thus driving the president to go out and order Seal Team 6 to kill Osama bin Laden the very next day. "You're welcome, America!"
Meyers ended the night with a series of jokes the censors deemed too contentious for Weekend Update, but that were luckily more than acceptable for his Just for Laughs set. It was a show I didn't want to see come to an end and made me glad that soon we'll be able to see Meyers on TV five nights a week instead of just one when he takes over hosting duties on Late Night.
Read more of the best jokes from Just for Laughs.