For your consideration: Margaret
The new film from You Can Count on Me director Kenneth Lonergan should be an Oscar contender.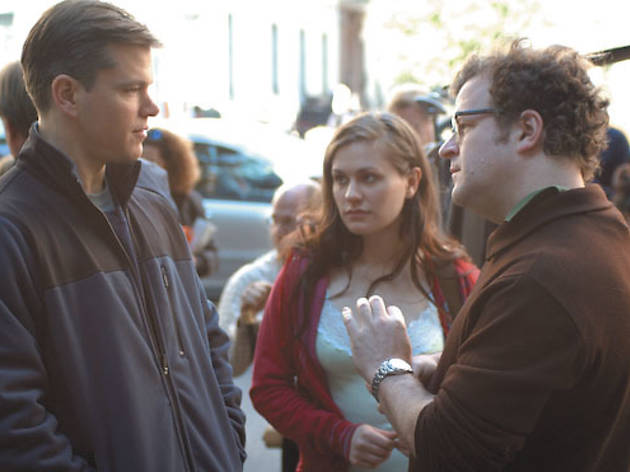 Did you know Kenneth Lonergan, the writer-director of 2000's breakout indie hit You Can Count on Me, finally made another movie? And that it came and left without an encore run, let alone an Oscar campaign?
As awards-season talk reaches a din this week with the release of Clint Eastwood's J. Edgar, it's worth noting that Lonergan's Margaret vanished from North America last weekend, five weeks after it opened. In Chicago, it closed after seven days. Fox Searchlight scheduled only one local press screening; Roger Ebert, who tells me he never received an invitation, and Michael Phillips didn't make it. TOC had a five-star review. The Tribune reprinted the L.A. Times's pan. The Sun-Times didn't run a review at all.
A lack of publicity—and abysmal box office—explains the film's quick demise, but You Can Count on Me wouldn't have gone on to two Oscar nominations if it hadn't been nourished. Margaret is the sort of film awards season frequently vaults into the national consciousness: an actor-driven, beautifully written family drama, centered on a teen, Lisa (Anna Paquin), who inadvertently contributes to a bus accident by distracting the driver (Mark Ruffalo). One of the most impressive things about the movie is that the tragedy doesn't affect every minute. What some have perceived as emotional and dramatic messiness—the film's digressions to explore Lisa's romantic dalliances or her fraught relationship with her mother (J. Smith-Cameron)—is part of Lonergan's design. The point, as one of Lisa's classmates puts it in a discussion of King Lear, is that we're too wrapped up in our own perspectives to really hear each other.
If showtimes databases can be trusted, the last U.S. venue to show the movie in first-run was Dedham Community Theatre outside Boston, which held the film in part because the manager hoped it would catch on. "We just feel like it's a really interesting film, and we want to give it the chance to let some people see it," Sarah Reynolds, the Dedham theater's general manager, told me October 19, when it was the only theater I could find extending the film for the week of October 21. "People love the story that it was made such a long time ago and that it's gone for such a struggle to get out."
This was a troubled production, shot in 2005 and caught in editing hell, with Lonergan apparently wanting a much longer cut than the one he was contractually obligated to turn in. According to the L.A. Times, one of three lawsuits the movie sparked is still pending, which explains the quiet release. Given that settlements may be involved, is it possible the financiers could make more with a loss than a hit, Max Bialystock–style?
None of that matters. Look at what's onscreen. Through footage of flying planes, the bus accident is clearly telegraphed as a proxy for September 11, and Margaret ranks alongside Zodiac as a definitive post-9/11 film: a portrait of feeling helpless in the face of horror, of the futility in trying to seek closure.
Right now, Fox's awards site (foxsearchlight.com/awards) doesn't even acknowledge Margaret's existence, but if it did, pundits would be talking up Paquin and Smith-Cameron's performances the way they're touting Elizabeth Olsen or Leonardo DiCaprio. Advocating for a film that's flopped is as futile an exercise as this job offers. Still, Margaret demands to be seen: Even wrested into a shortened form, it emerges from a traumatic birth as something close to a masterpiece.