Something From Nothing: The Art of Rap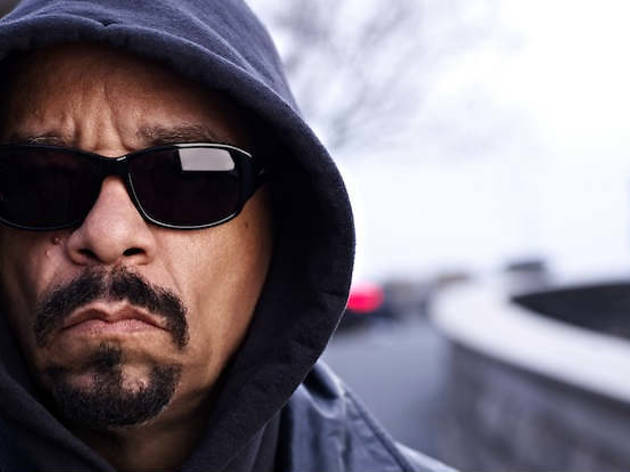 He's better known as a tough-talker on Law & Order: SVU (and the less bodacious half of Ice Loves Coco). But Ice-T is also undoubtedly the perfect candidate to make a doc about rap. Besides his seasoned sense of showmanship, Ice was always an autodidact on wax, rhyming about the discipline—and thrill—of putting pen to paper. Something from Nothing: The Art of Rap, a treat for lovers of dazzling wordplay, has a jocular, inside-baseball vibe about it, especially during the stretches where we watch its celebrity codirector brain-pick an enviable slate of guests, including Mos Def, Grandmaster Melle Mel, Rakim, Chuck D, KRS-One, West Coasters Dr. Dre and Snoop Dogg, and a gaunt but ferocious Eminem, flowing in his Detroit studio.
The general takeaway, occasionally swaddled in pot clouds and boisterous laughter, is that verse-slinging requires serious thought and planning: The camera lingers on beautiful pages of handwritten lyrics, and you sometimes see the revisions. There's a discipline to moviemaking, too, alas, and when this effort strays from its (admittedly limited) subject to a surfeit of helicopter city shots and Ice's street prowling, it feels padded. Don't expect another filmmaker to ever have such access to the gods of hip-hop, so one can only hope for extended extras on DVD. Maybe an aspiring artist will sample these bits of wisdom into a masterpiece.
Follow Joshua Rothkopf on Twitter: @joshrothkopf
Release details
Rated:
R
Release date:
Friday June 15 2012
Duration:
106 mins
Cast and crew
Director:
Ice T, Andy Baybutt