100 best things we ate (and drank) in 2011 | Soups and stews
Where to get a fish-and-chips fix.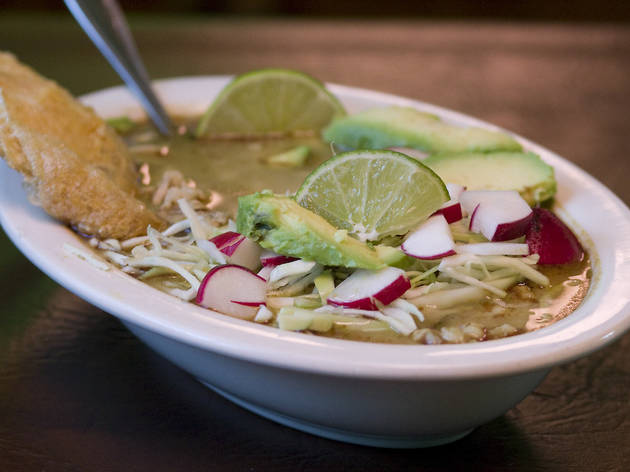 1/6
Photograph: Angela Mejia
Posole verde at Pozoleria San Juan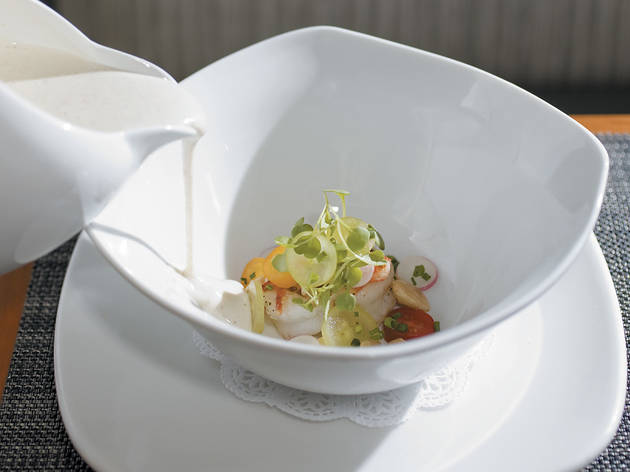 2/6
Photograph: Martha Williams
Almond soup at Takashi
3/6
Photograph: Christian Seel courtesy of Next Restaurant
Pork tom yum at Next: Thailand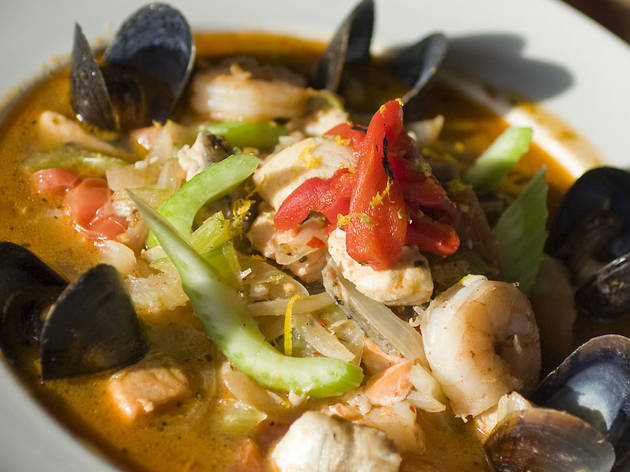 4/6
Photograph: Angela Mejia
Ciopinno at Glenn's Diner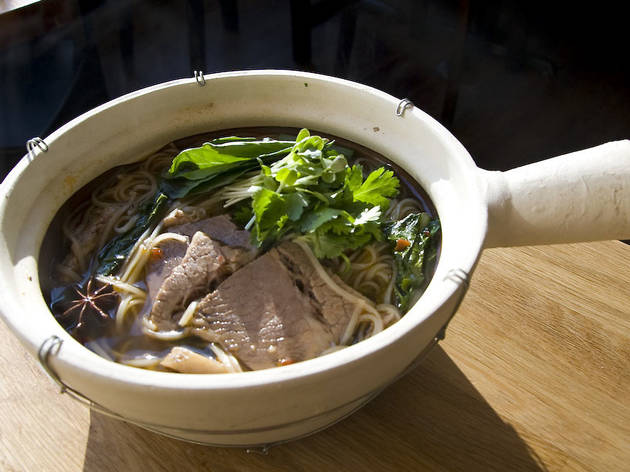 5/6
Photograph: Nicole Schneider
Braised brisket pho at Bento Box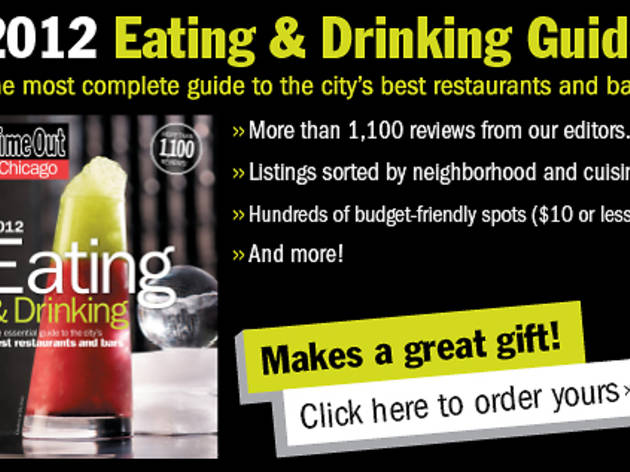 6/6
Purchase Time Out Chicago's 2012 Eating & Drinking Guide.
Carne en su jugo at Los Gallos #2
"Meat in its juices." If this literal translation sounds anything less than delicious to you, you haven't tried the best of the brothy stews from Jalisco, Mexico. Pinto beans, crispy bacon, radish rounds, avocado, raw onion and cilantro bob and weave among the oil droplets lining the surface of tender bits of, well, beef in its juices.
Posole verde at Pozoleria San Juan
In the world of soups, posole is king. The hearty hominy stew comes in the colors of the Mexican flag, but it's the green that rules our winters, with its hunks of pork, grassy broth and mess of add-ins alongside.
Almond soup at Takashi
When is a soup the most satisfying part of a midsummer meal? When it is as cool and smooth and balanced (sweet, acidic grapes; rich, savory almonds) as this one.
Pork tom yum at [node:14896793 link=Next: Thailand;]
Could Grant Achatz and Dave Beran pull off Thai food? The spice and sour and brightness of this deep and complex soup smacked all doubters right in the face with flavor.
Caldo gallego at Cafecito
It's known for its sandwiches, of course, but lately Cafecito has added this soup to the menu. With white beans, potato, spinach, ham and chorizo, it's every bit as smoky, porky and satisfying as the restaurant's Cubano.
Cioppino at Glenn's Diner
Glenn's is the type of place you should be able to walk into any night of the week for a burger and a beer. But, uh, good luck with that—getting seated here often means putting your name on a page-long wait list. Among the reasons people flock to the place is this classic San Francisco dish: a spicy broth sporting a rotating cast of fish (swordfish, sturgeon, arctic char), sweet shrimp and tender mussels.
Soup at the Bento Box
Rick Spiros's lacquered boxes filled with bulgogi and kimchi? They're great. Rick Spiros's herbaceous, spicy broths, such as this take on Vietnamese pho (we tried it with short ribs—now it's made with braised brisket)? They're life-sustaining.