5 new Sunday Suppers
Restaurants have started offering communal Sunday dinners. We ate five of them. Which are worth skipping TV?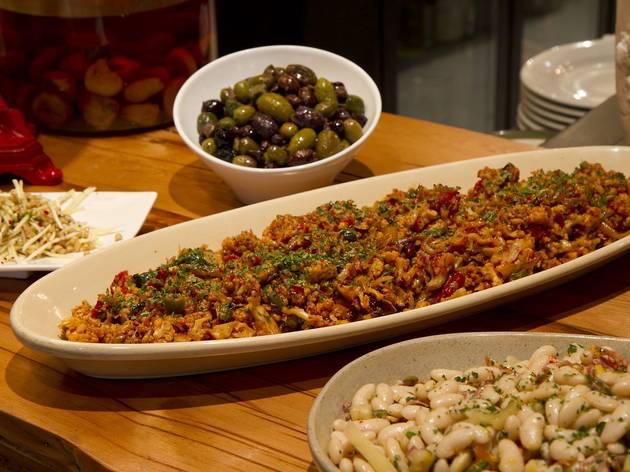 Having casual Sunday night dinners at friends' homes is something we've been doing for awhile, and lately restaurants have been doing something similar. This spring, we started to notice many restaurants offering communal dinners, but then, as we began researching this story, several were abruptly cancelled. Maybe Game of Thrones was keeping people away?
Anyway, we forged ahead and attended five new dinners. While the idea—pay a flat rate and get a large amount of food to share with your table—is great, there were conceptual and execution issues at several of the dinners we attended. But for the good ones, it's a way to see your friends and have a great meal before the work week begins.