Cake
From dense to light, exotic to traditional flavors, the confections at Bombon Café take the…well, you know.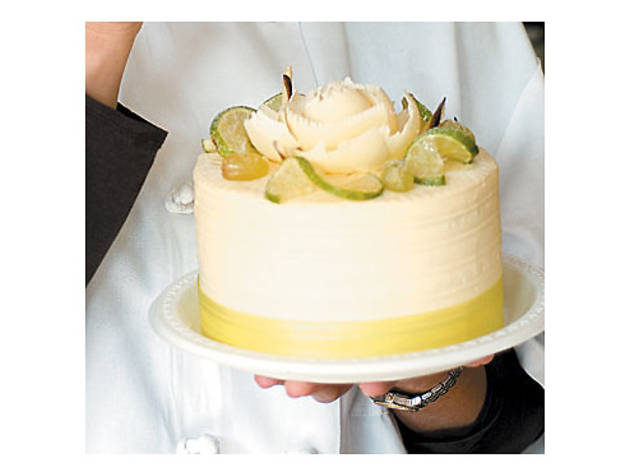 There is a giddiness in Laura Cid-Perea's voice when she calls from Mexico City. "It's the first vacation we've been on in three years," she explains. "After all the stress and misery, we told ourselves, we have to go away."
On August 11, a fire tore through Cid-Perea's Pilsen bakery, Bombon, which she runs with her husband, Luis Perea. "In Pilsen, I had my heart," Cid-Perea says, devastated about the damage and hesitant to spring into postfire action. "It's going to take time to rebuild," she says, "if we choose to do so."
Not that her cakes—perhaps most important, her light, moist, spongy-almost-to-the-point-of-creamy tres leches cakes—are out of reach for ardent devotees. They're for sale down the block from the now-closed original Bombon, at Cake Gallery (1236 W 18th St, 312-733-9790), where Cid-Perea acts as a consultant, at the spacious Little Village Bombon outpost (3748 W 26th St, 773-277-8777) and at the couple's West Loop shop, Bombon Café (36 S Ashland Ave, 312-733-8717), where cases full of cakes are supplemented by a menu of savory items such as salads and tortas.
While Cid-Perea says she's "always been a Pilsen girl," she's managed to find a place in her heart for this part of town, too. "The café is what we're really focusing on," she says. And it wouldn't be a Perea family business if the clan didn't put down roots. The couple and their three kids have lived in the West Loop for seven years, which gives her a handle on the neighborhood's cravings. "There are a lot of young people in the West Loop who need good food at reasonable prices—people know they can come in and get great Mexican food."
Only the most strong willed leave the bakery without dessert. Mango cake covered in frosting that's light as air. Dense chocolate cake layered with thick ganache. And individual-sized Kahlúa tres leches, caramel tres leches or seasonal specialties like Mexican eggnog tres leches.
"I've always thought tres leches was the perfect cake," Cid-Perea says. She started working up the recipe during her childhood in Mexico and developed it throughout her years of study in France and her time at Chicago restaurants like Frontera Grill and Topolobampo. In the end, she and her husband went back to their roots, homing in on the flavors they had loved as children. She still finds plenty of room for experimentation, though. Cases in point: the green-tea tres leches cake that two Chinese nationals requested for their wedding and the pumpkin tres leches she recently made for another local couple.
And as for the original: "It's probably the best-quality tres leches you can find—not just in the U.S., but probably in Mexico, too," she claims. Modest? Not so much. But we'd be the last to say she's exaggerating.