Six great chicken restaurants
(Non-fried chicken, that is.)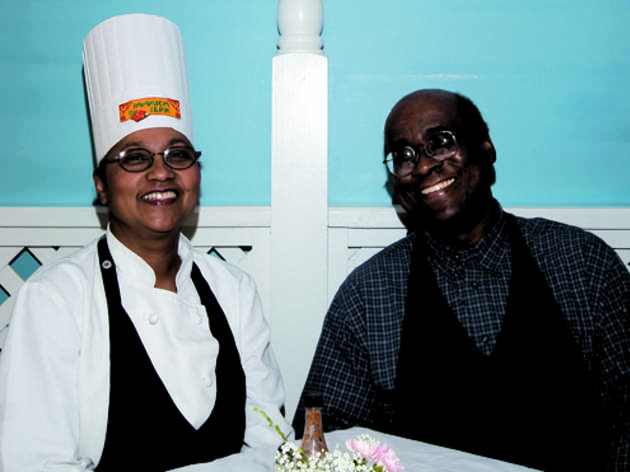 El Llano This small, cheery room is packed with Colombian tchotchkes (as well as a stuffed armadillo hanging on the wall), which gives the place a festive vibe. What is it celebrating? Chicken, and the fact that it turns this blank slate of foods into a dinner that's perfectly charred and endlessly flavorful. Tender brisket immersed in mild tomato sauce, crisp fried yuca, and a strip steak with fresh and lively chimichurri grace this menu. But they're just backup. For once, the lowly chicken is the star of the show. 3941 N Lincoln Ave (773-868-1708). Lunch, dinner. Average main course: $11.
erwin The namesake chef-owner here has a knack for the kind of food people want to eat, and he's been delivering it to Chicago for decades. There's no fusion or piled-high presentations—just good, solid food. Expect seasonal soups, classic salads, pan-roasted fish and grilled meats, with standouts like wood-grilled flank steak, and what's surely in the running for the best roasted chicken in town, served with Yukon-gold potato gratin. 2925 N Halsted St (773-528-7200). Brunch (Sun), dinner (closed Mon). Average main course: $18.
Jamaica Jerk The Chicago-Evanston border is a gold mine of Jamaican cuisine. Among the tried-and-true, we like this tranquil spot. Conch fritters are juicy and flavorful; fried chickpea patties are greaseless with fragrant curry notes; and the saltfish—slightly funky pieces of dried fish hiding bacon and peppers—is a must-try for the adventurous. Jerk chicken is deliciously seasoned but far from spicy, so speak up if you'd like more heat. Don't skip dessert—coconut carrot cake and Grape Nuts ice cream are knockouts. 1631 W Howard St (773-764-1546). Lunch, dinner (closed Mon). Average main course: $10.
La Brasa Roja If you can walk by this place and not be drawn in by the sight of plump, juicy rotisserie chickens rotating over smoldering coals just on the other side of the window, you're either a vegetarian or devoid of taste buds. Assuming you're neither, get into this Colombian eatery, order the droolworthy chicken, and don't stop there. Try the cheesy corn cakes, meat-filled turnovers, tangy marinated skirt steaks topped with bright green chimichurri, sweet plantains and fresh fruit drinks. 3125 W Montrose Ave (773-866-2252). Breakfast, lunch, dinner. Average main course: $10.
Pollo Express When it comes to truth in advertising, this 18th Street counter-service spot is 50 percent on target. Pollo: check. Express: Well, that's debatable. However lackadaisical the service, it's serious about the first part: The roasted bird is the only main available, in half or whole size, plain or adobado (the latter, spiced version is the way to go). Legs and thighs are moist, and the drier rest is easily spruced up with fresh, warm tortillas, fluffy rice, porky beans and pickled onions. 1315 W 18th St (312-829-1550). Breakfast, lunch, dinner. Average main course: $7.
Tropic Island Jerk Chicken The Chatham residents who mill about inside this smoke-scented Jamaican carryout spot are all waiting for the same thing: the best jerk chicken around. Members of the Grant family work in tandem, taking orders for rich, allspice-laced oxtails and jerk-rubbed chickens out of foggy smokers before packaging them along with sides of cinnamon-candied yams and buttery braised greens. Order an extra side of the lappable jerk sauce to dip your chicken in, but be prepared to either make do with one of only two rickety tables or eat in your car. 553 E 79th St (773-224-7766). Lunch, dinner. Average main course: $8.