Take it outside
A Chicago couple turn their baby's nursery into a nature sanctuary.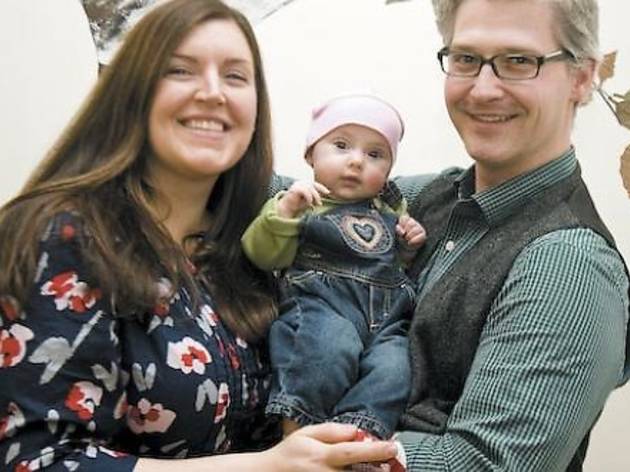 1/11
Photo: Erica Gannett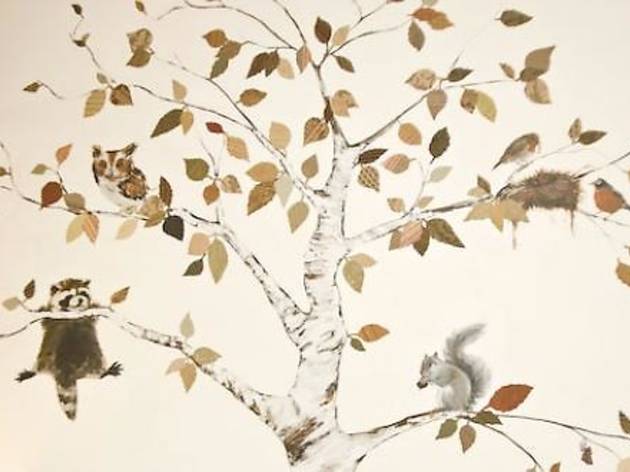 2/11
Photo: Erica Gannett
WILD, PRETTY THINGS: Brodie's mural reflects her family's love of nature.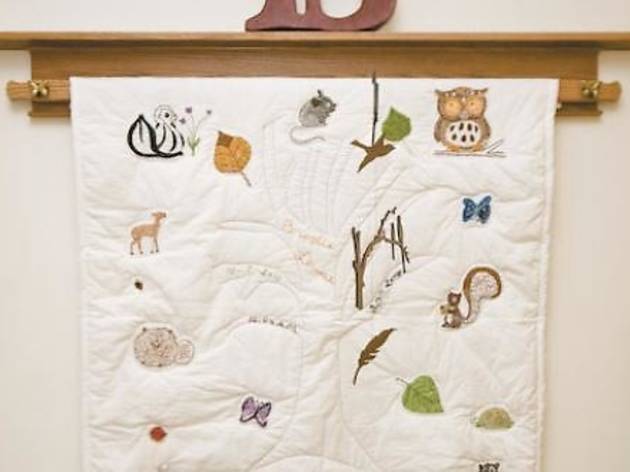 3/11
Photo: Erica Gannett
Stefani's grandmother made a quilt using Danny's animal sketches as the basis for some of her embroidery designs. Stefani's father made the quilt hanger, outfitting it with butterfly knobs to echo the room's theme.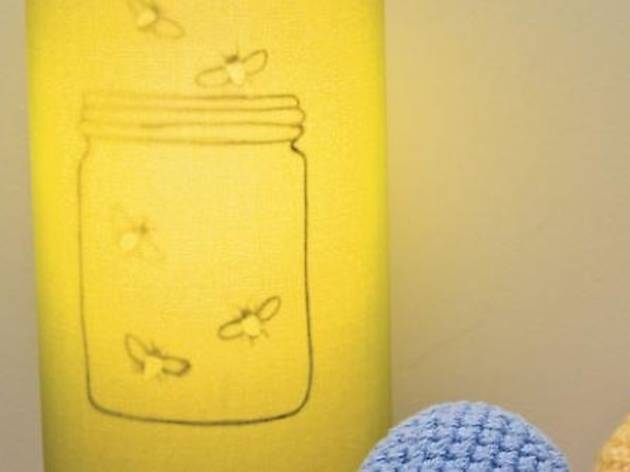 4/11
Photo: Erica Gannett
Stefani spiced up a basic Target lamp by drawing an illustration of a mason jar and fireflies on parchment paper, and tucking it inside the shade.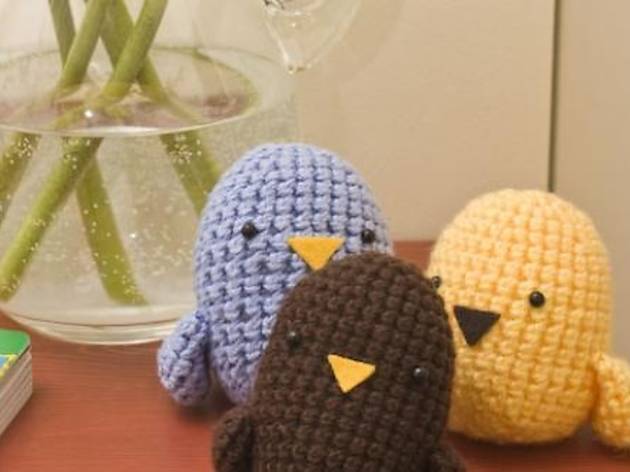 5/11
Photo: Erica Gannett
Taking cues from the couple's DIY ethos and nature theme, their friends knitted stuffed animals for Brodie's first toys.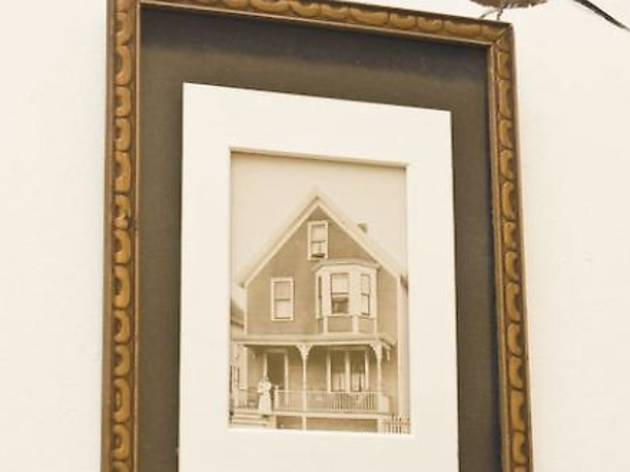 6/11
Photo: Erica Gannett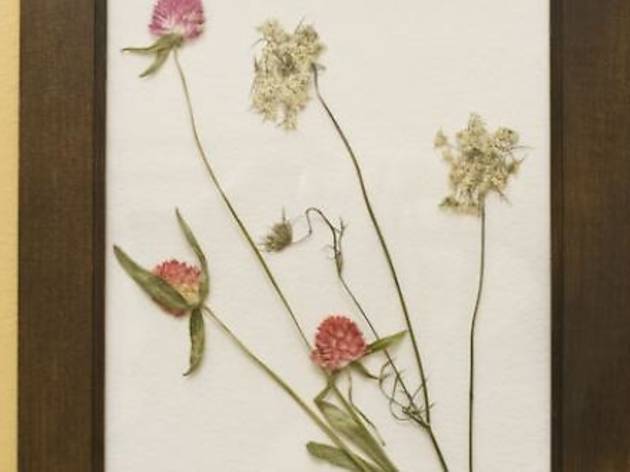 7/11
Photo: Erica Gannett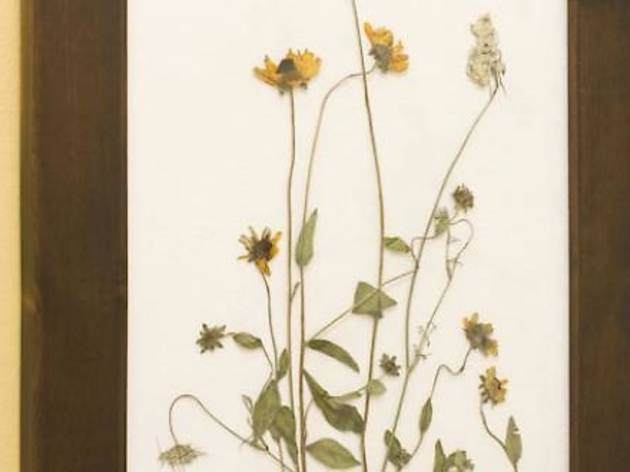 8/11
Photo: Erica Gannett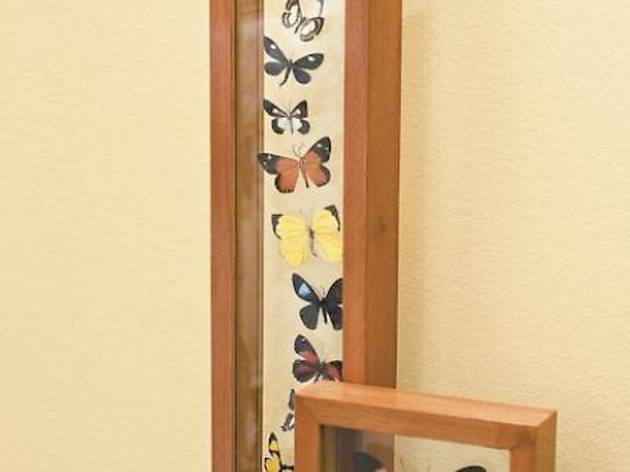 9/11
Photo: Erica Gannett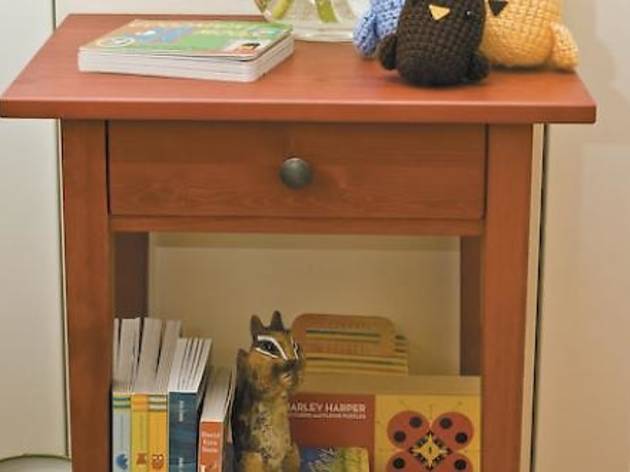 10/11
Photo: Erica Gannett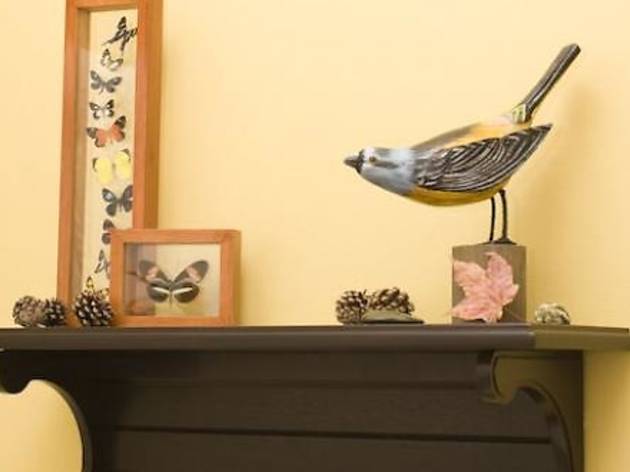 11/11
Photo: Erica Gannett
When Stefani Foster LaBrecque and her husband, Danny, describe how they spent four months leading up to their daughter, Brodie's, birth as "nesting," there's an added layer of meaning to their word choice. Both artistically inclined and DIY-spirited, the couple prepared for Brodie's arrival by decorating her nursery entirely with nature-themed elements, from an authentic bird's nest and dried flowers to the room's centerpiece: a 14-foot-tall mural of a forest animal–adorned birch tree.
"The painting was done a couple of months in advance, and I would wake up in the middle of the night and [Danny] would be sitting in the nursery looking at the wall, just looking at the painting," Stefani says. "I was mostly daydreaming about what it would be like once Brodie was here and in her room," Danny adds, "and how she would interact with the space and with us. I was also thinking about how Stefani and I put things together—the process and how much I enjoyed the two of us putting it together, anticipating Brodie's arrival."
The theme is an organic outgrowth of the couple's interests. Until last month, Danny spent his days as an early-childhood educator at the Field Museum where, among other things, he taught kids about nature play. Stefani, meanwhile, is a digital image specialist at Northwestern University, as well as the director of photography for 137 Films, a science documentary production company. Together, the couple has dedicated the last few years to creating an educational, nature-themed children's video series titled Danny Joe's Tree House. Aimed at 3- to 5-year-olds, the show is about learning through play, discovering nature and modeling behaviors that families can do together to share the process of discovery. (See the first episode online at dannyjoestreehouse.com.)
"One of my biggest missions with the museum and my own projects is letting kids know that they're part of nature," Danny says. "Thinking open-endedly, problem-solving, not just learning what to think but how to think and process. Nature is the best way to do that."
Danny hopes to teach the same lessons to Brodie. From the time Stefani got pregnant, the couple started collecting materials for the nursery, taking off-road flower-picking excursions with their parents and grandparents and walks through forest preserves to find pinecones for shelf decor. "There's a memory attached to everything [in the room]," Stefani says.
During their spare time at home, Danny painted various renditions of the birch tree mural using cans of Home Depot's low-VOC paint while Stefani sat in a La-Z-Boy, cutting out fabric leaves from upholstery sample books. Once the mural was complete, she adhered the leaves to the wall with a starch mixture for easy removal. Through the peekaboo between the condo's kitchen and bedroom, you can see the tips of the tree reaching up to the ceiling.
"Now that [Brodie's] here, it's awesome that she actually looks at [the painting]," Danny says.
Using a cross-section of wood from Michael's and a wood-burning kit, Danny created a nameplate for Brodie's nursery door. The one item the couple splurged on is a laser-cut wooden mobile from Grow (1943 W Division St, 773-489-0009, grow-kids.com).
"I wanted there to be lots of open-ended stories with that mural," Danny says. "I'm hoping that when I start doing more [commissioned murals] for others, I can sit down with parents and find out what they care about [to guide the imagery]."
Interested in a mural for your child's nursery? Contact Danny Joe LaBrecque at 847-722-2674 or dannyjoestreehouse@gmail.com.