We chose a condo to keep expenses and maintenance to a minimum
A family of five has room to move without having to worry about time- and money-sucking handiwork and repairs.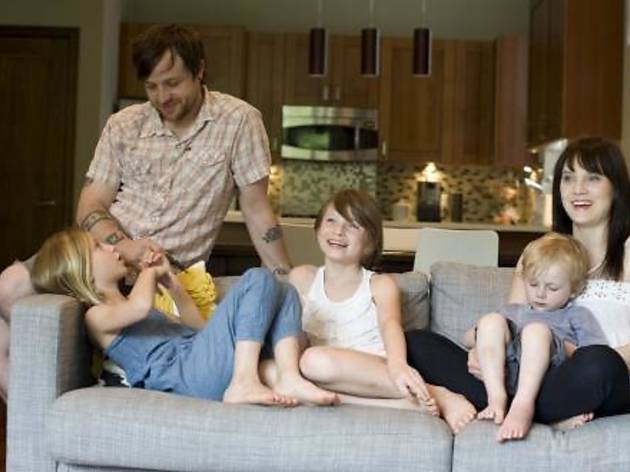 1/9
Photo: Nicole Radja
The Taylor family (from left to right): Josh, Lucy, Elly, Atticus and Aiyana.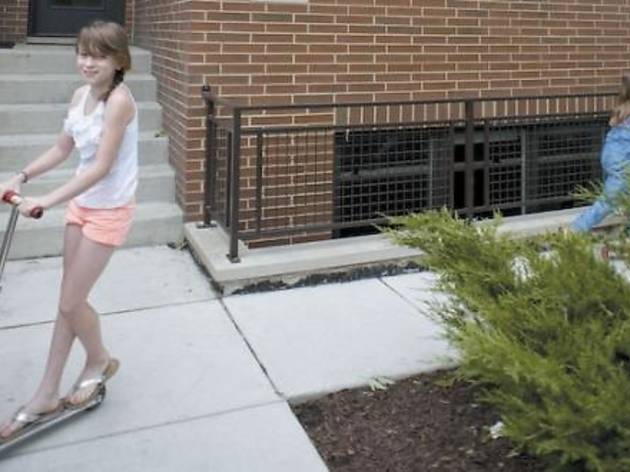 2/9
Photo: Nicole Radja
The Taylor girls play outside their new condo.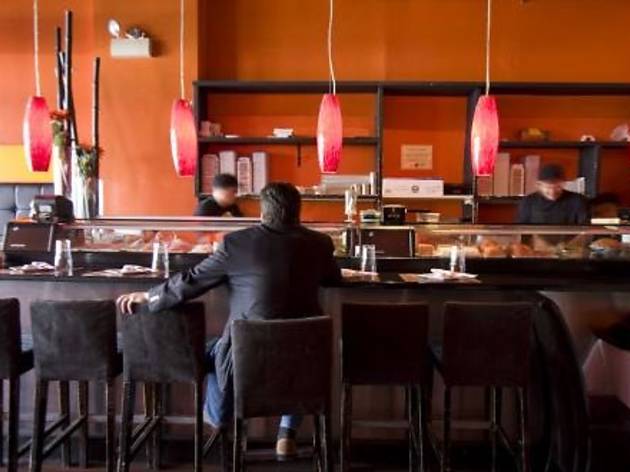 3/9
Photo: Jeremy Handrup
Butterfly Sushi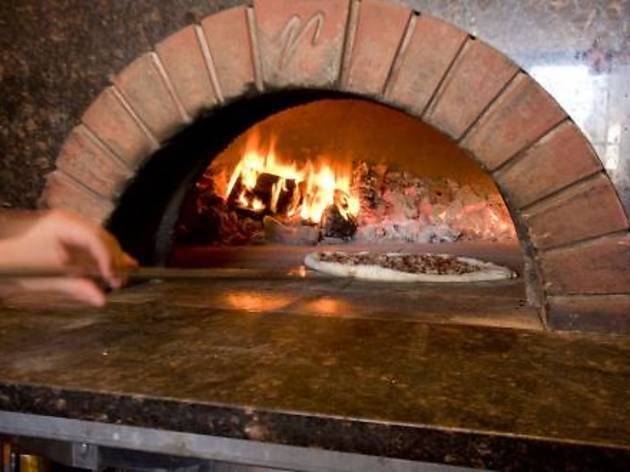 4/9
Photo: Jeremy Handrup
Coal Fire Pizza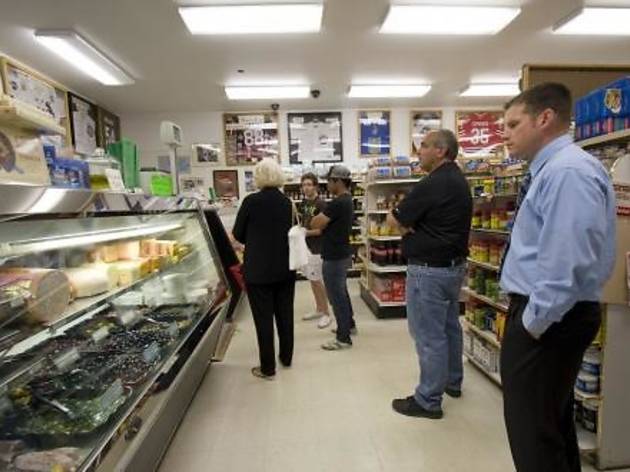 5/9
Photo: Jeremy Handrup
Bari Foods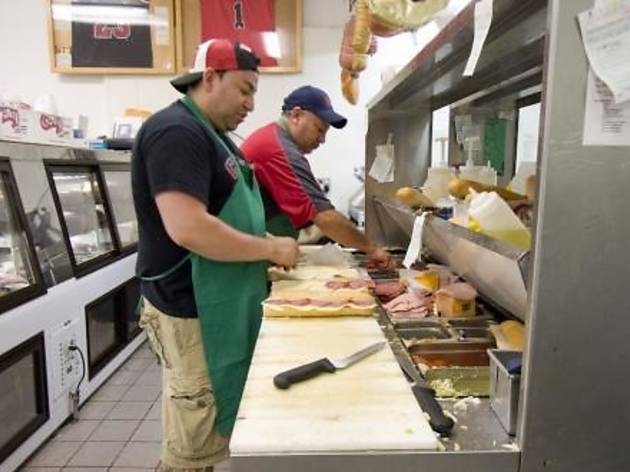 6/9
Photo: Jeremy Handrup
Bari Foods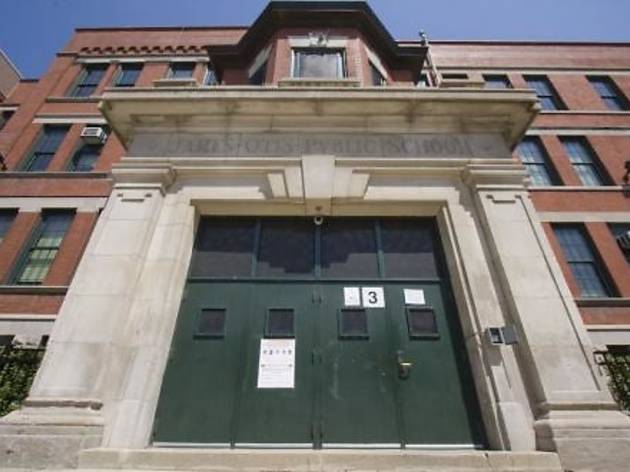 7/9
Photo: Jeremy Handrup
Otis Elementary School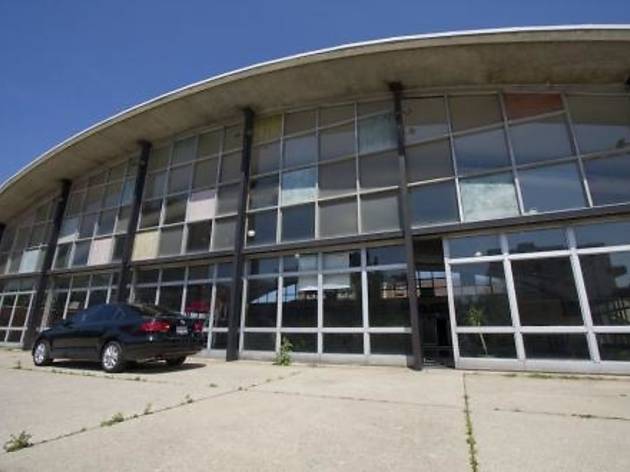 8/9
Photo: Jeremy Handrup
Eckhart Park Natatorium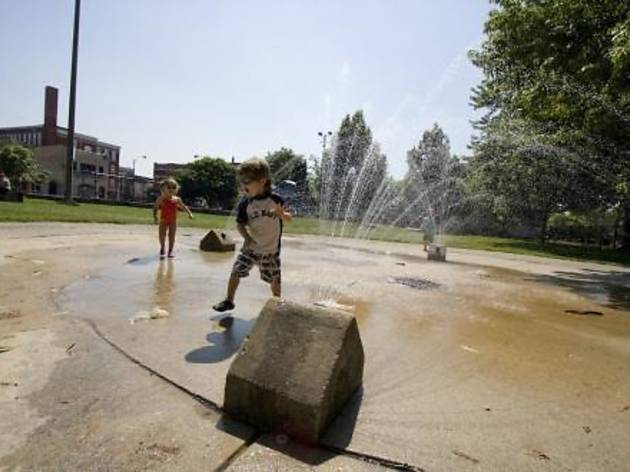 9/9
Photo: Jeremy Handrup
Eckhart Park sprayground
"We wanted to buy a single-family home, but the property taxes were why we couldn't," explains Aiyana Taylor of her family's choice to move to a three-bedroom, two-level condo in West Town. They now share the tax burden with other residents in their three-unit condo, after moving from an area promoted by real-estate agents as "West Bucktown" but known to everyone else as Humboldt Park.
The Taylors—Josh, Aiyana, Elly, 9, and Lucy, 7, came to Chicago from Las Vegas five years ago. "We moved here to plant a church," says Josh, the pastor at the Wrigleyville and Wicker Park locations of the church Missio Dei. "We fell in love with this city, with the distinct communities and the diverse culture." They especially loved the Six Corners area where Bucktown and Wicker Park meet at Damen, North and Milwaukee Avenues. But Aiyana explains, "We couldn't afford Bucktown or Wicker Park. We had two children and a budget, so [Humboldt Park] is what worked for our family." Josh adds that the proximity to Wicker Park, where they were getting ready to open the second branch of the church, was important. So they left it up to the agent Josh had been working with to plant them as close as possible. "We really liked the area, even though before we moved it seemed a little more intense with gangs," Aiyana adds. "We would still walk down to the playground, just only at certain times during the day."
The two-bedroom condo they occupied suited four Taylors for a short time, but when Atticus (now age 3) was born in 2008, things got tight with three kids sharing a single bedroom. "It was just really hard in the winter when we couldn't leave the house much," Aiyana says. They decided to look for a bigger home.
But timing was not on the Taylor family's side—they put their condo up for sale two times: first in 2009, soon after the housing market crashed, and again in 2010. They lived in limbo—with many of their belongings in storage, constantly cleaning and prepping for potential buyers to come through. "We never really felt like it was home," Josh says. "The kids couldn't play like they would normally play because we were showing the house all the time."
When they finally got a buyer in December 2010, they had just 30 days to find a new home and move. A strong contender was a reasonably priced single-family home in Humboldt Park. But ultimately the location wasn't right. There was also a duplex in Ukrainian Village, but the bedrooms were tiny. The family eventually decided another condo would be the best fit for them.
"We don't have a lot of knowledge in terms of knowing how to fix things, so it's great that we don't have to worry about [those things] ," says Aiyana, adding that a lack of time to take care of repairs would be another issue for her always-on-the-go family.
They finally landed a three-bedroom, two-bath new construction condo in nearby West Town for $100,000 less than it had been listed the previous year. Perks include front and back porches, garage space and large living and family rooms.
"The builder did a great job utilizing every inch of the space," Aiyana says. "I really love the height of the ceilings." Plus, they get along well with their neighbors and share the responsibility of yard work with them to cut down on maintenance costs.
Though they didn't know much about the neighborhood, they were excited by nearby Eckhart Park and Bickerdike Square Park, which have amenities including a pool and baseball fields that their old neighborhood park lacked. It's also close to Newberry Elementary Math and Science Academy (700 W Willow St), where Elly and Lucy already attended school, and Ruth Page Center for the Arts, where they study dance and musical theater three times a week.
" I like it [here] because it just has an old Chicago feel to it," Josh says. "I love taking the girls to the pool [at Eckhart Park]." They also love the range of restaurant options such as Bari Foods (1120 W Grand Ave) and Butterfly Sushi Bar (1421 W Chicago Ave) that are within walking distance.
"We really like being close to downtown," Josh says. Adds Aiyana, "We bought tickets to see Wicked, and seriously it was crazy; we got there in five minutes."
The girls share a room outfitted with bunk beds, while Atticus sleeps solo. But that won't last long: Josh and Aiyana have recently begun the process to adopt a little boy from Ghana. "I'm not sure how it's going to work when they're teenagers," Josh says. "But we're committed to staying here." Aiyana says she has ideas for how to make it work, including, for the time being, another set of bunk beds.