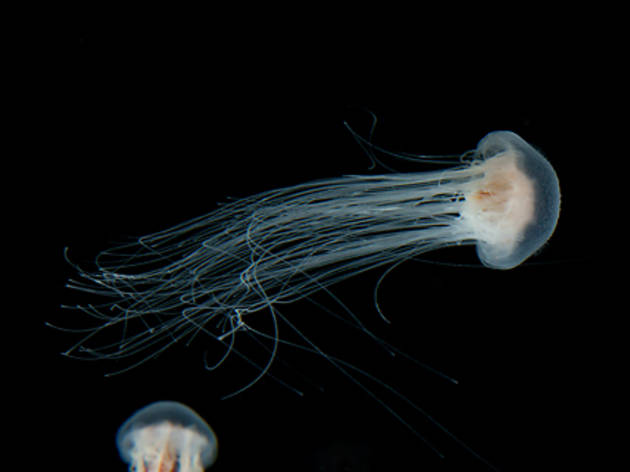 1/21
Photograph: Brenna Hernandez
Lion's Mane, Cyanea capillata, juvenile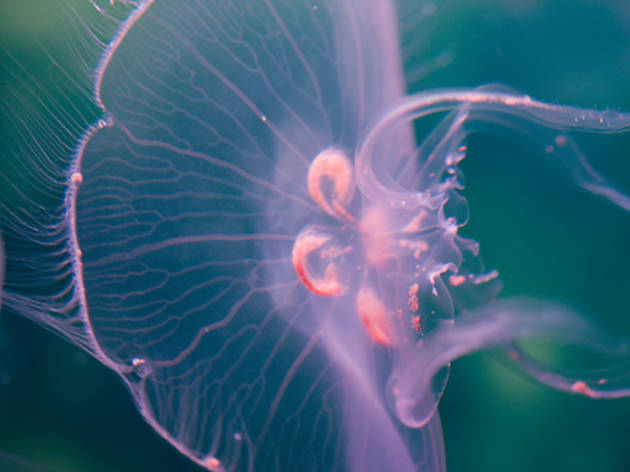 2/21
Photograph: Brenna Hernandez
Moon Jelly, Aurelia aurita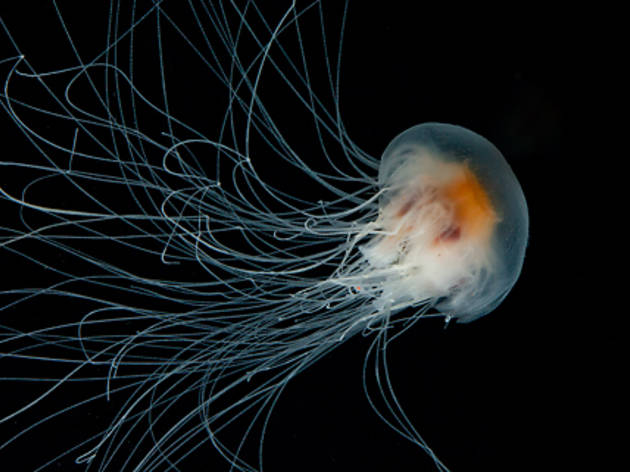 3/21
Photograph: Brenna Hernandez
Lion's Mane, Cyanea capillata, juvenile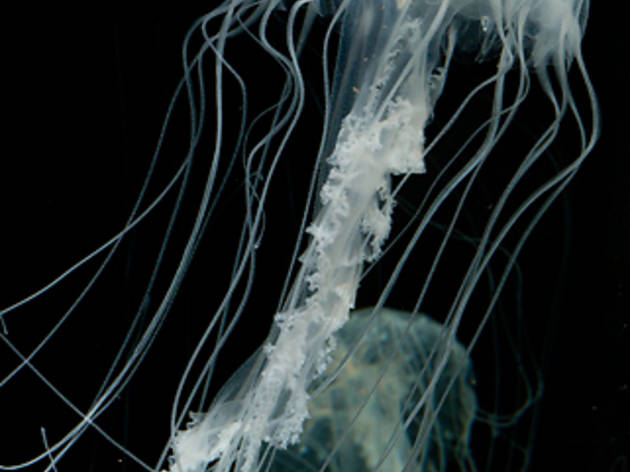 4/21
Photograph: Brenna Hernandez
Atlantic Sea Nettle; Chrysaora quinque cirrha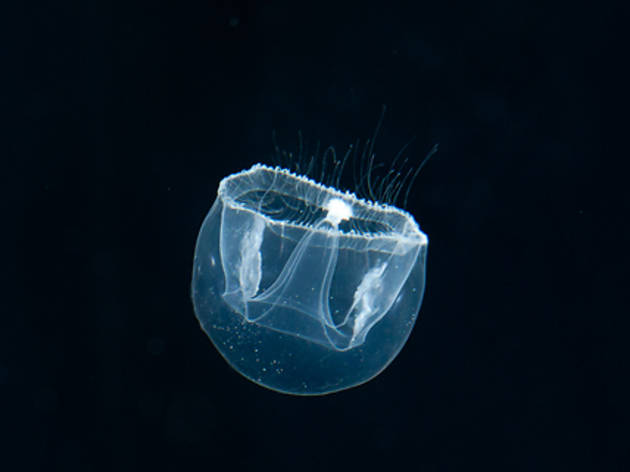 5/21
Photograph: Brenna Hernandez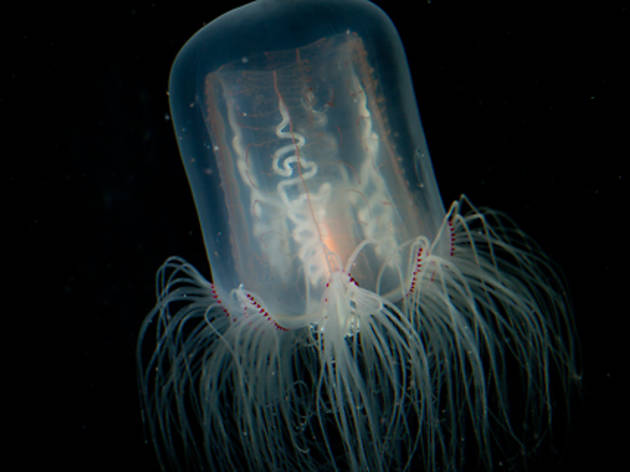 6/21
Photograph: Brenna Hernandez
Hairy Jelly; Spiricodon Saltatrix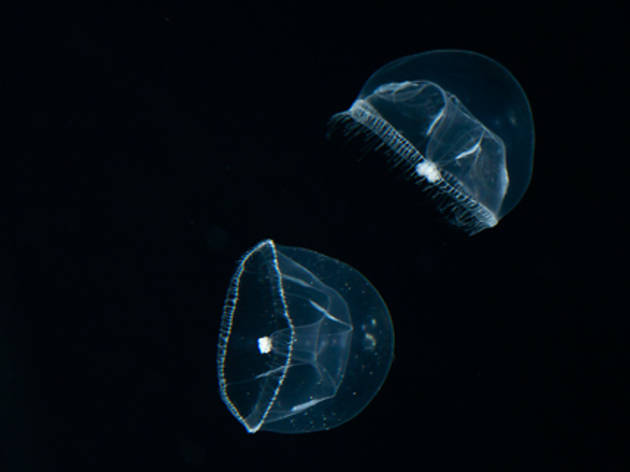 7/21
Photograph: Brenna Hernandez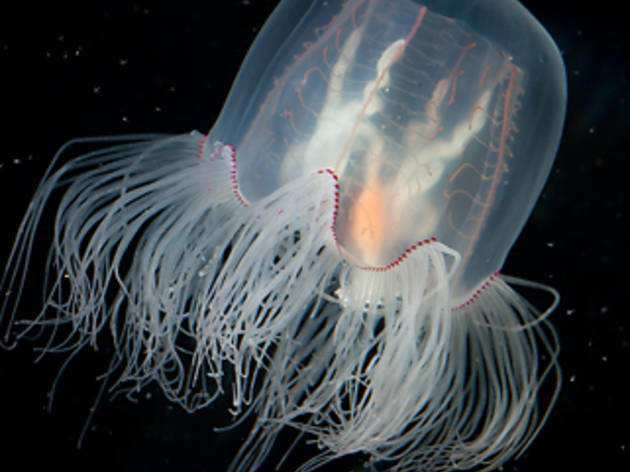 8/21
Photograph: Brenna Hernandez
Hairy Jelly; Spiricodon Saltatrix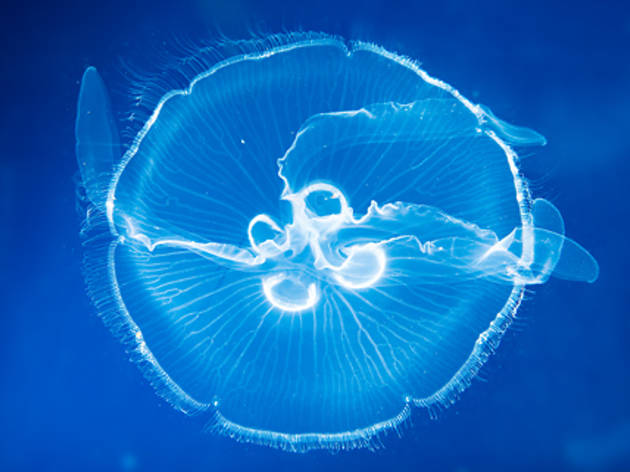 9/21
Photograph: Brenna Hernandez
Moon Jelly, Aurelia aurita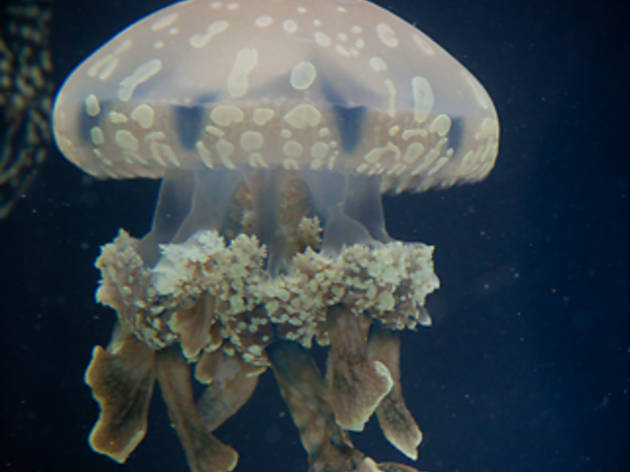 10/21
Photograph: Brenna Hernandez
Spotted Lagoon, Mastigias papua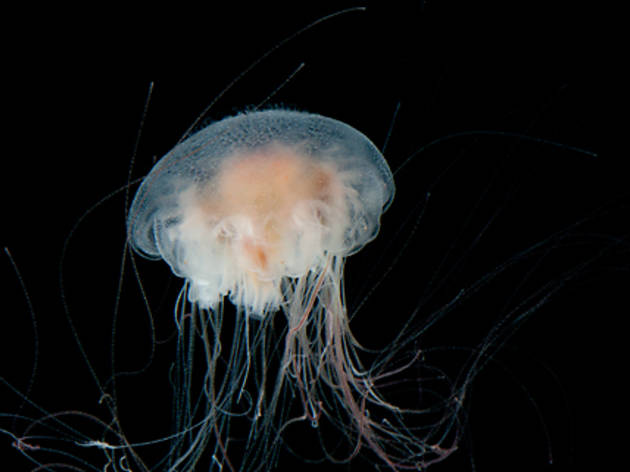 11/21
Photograph: Brenna Hernandez
Lion's Mane, Cyanea capillata, juvenile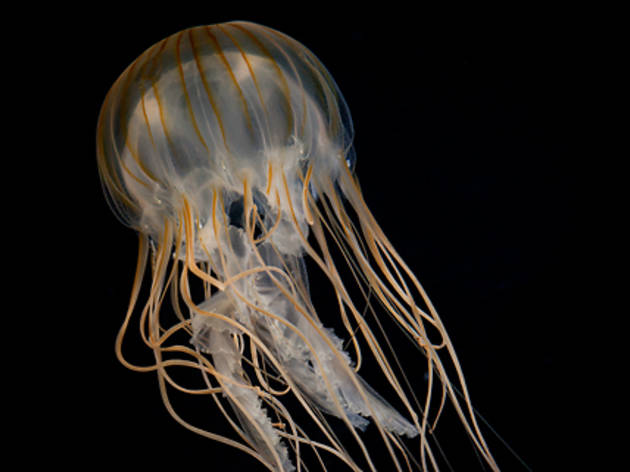 12/21
Photograph: Brenna Hernandez
Japanese Sea Nettle; Chrysaora pacifica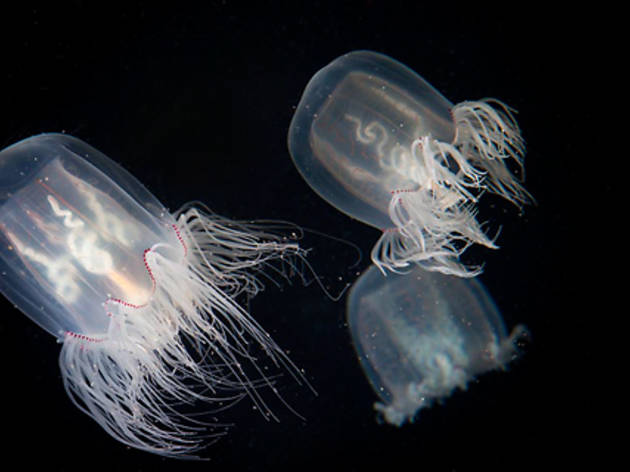 13/21
Photograph: Brenna Hernandez
Hairy Jelly; Spiricodon Saltatrix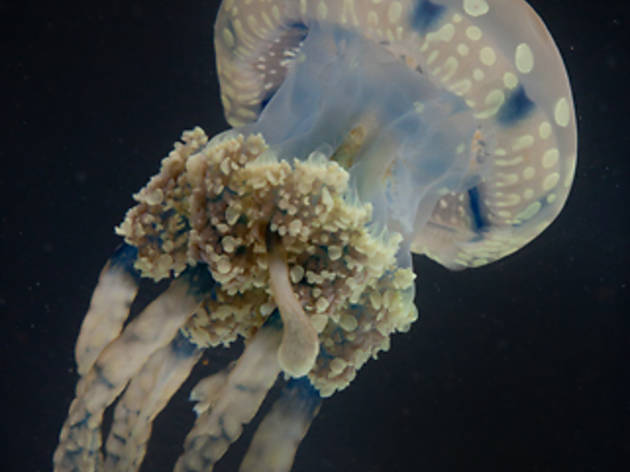 14/21
Photograph: Brenna Hernandez
Spotted Lagoon, Mastigias papua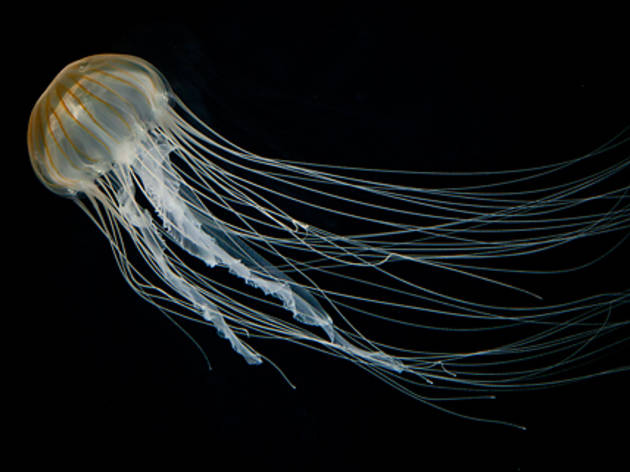 15/21
Photograph: Brenna Hernandez
Japanese Sea Nettle; Chrysaora pacifica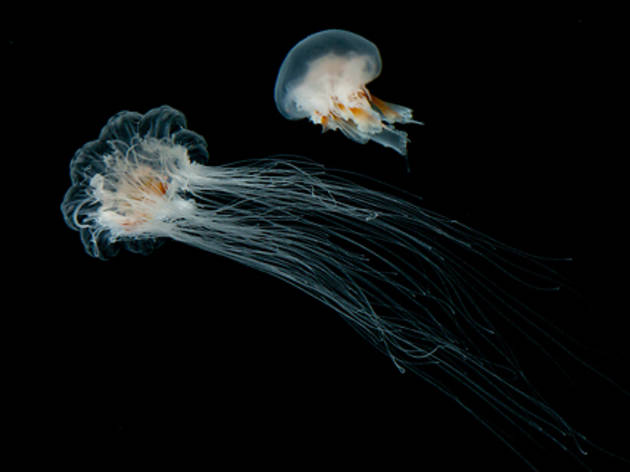 16/21
Photograph: Brenna Hernandez
Lion's Mane, Cyanea capillata, juvenile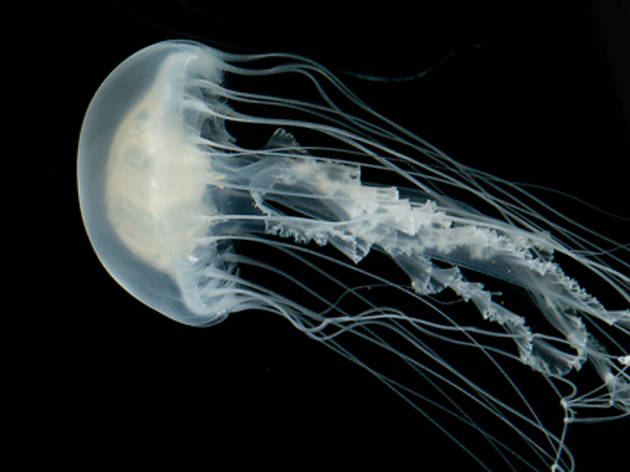 17/21
Photograph: Brenna Hernandez
Atlantic Sea Nettle; Chrysaora quinque cirrha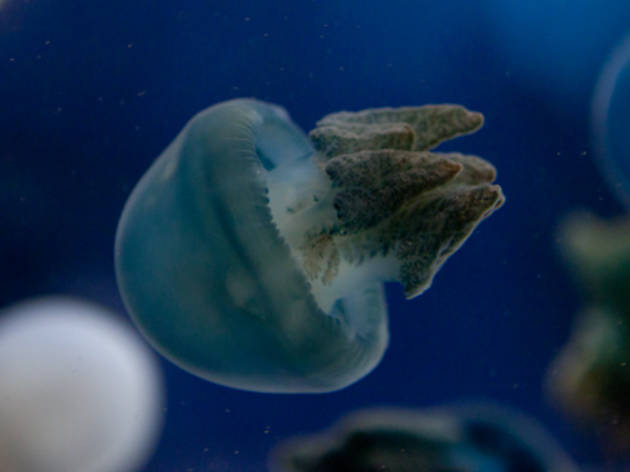 18/21
Photograph: Brenna Hernandez
Blue Blubber, catostylus mosaicus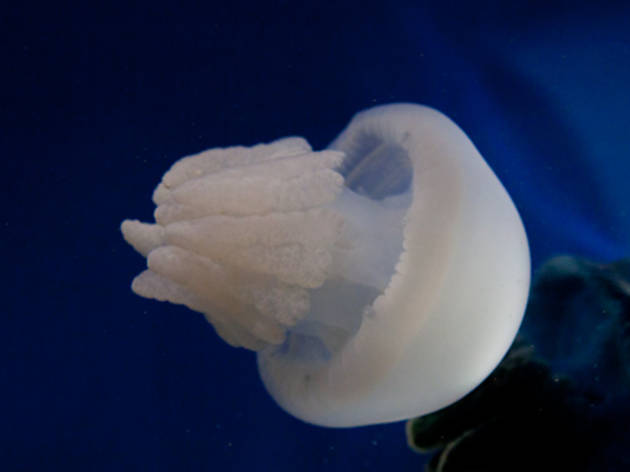 19/21
Photograph: Brenna Hernandez
Blue Blubber, catostylus mosaicus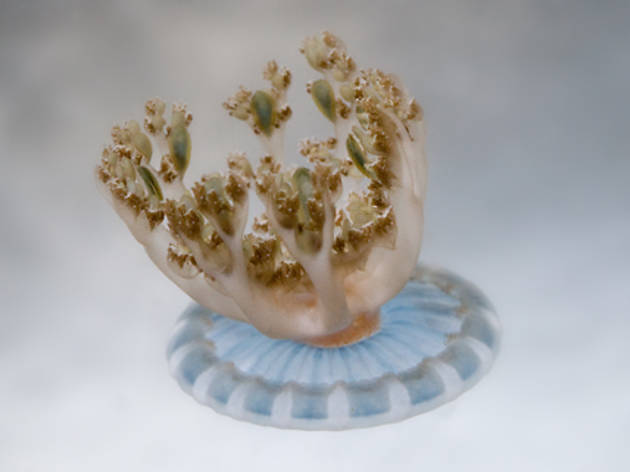 20/21
Photograph: Brenna Hernandez
Upside Down Jelly, Cassiopea sp.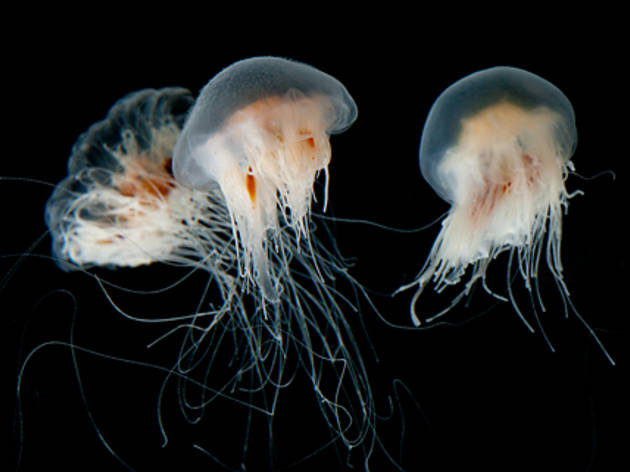 21/21
Photograph: Brenna Hernandez
Lion's Mane, Cyanea capillata, juvenile
Are you ready for these jellies? Inside brightly colored, bulbous display cases, groups of jellies bewitch with pulsating rhythms and odd assortments of appendages. Learn about the truly strange creatures and why recent spells of overpopulation, stemming from climate change, are harming the oceans. The popular show was recently extended through 2013.