Chris Connelly at Hideout | Concert preview and interview
The reformed Revolting Cock targets technology on his most aggressive album in years.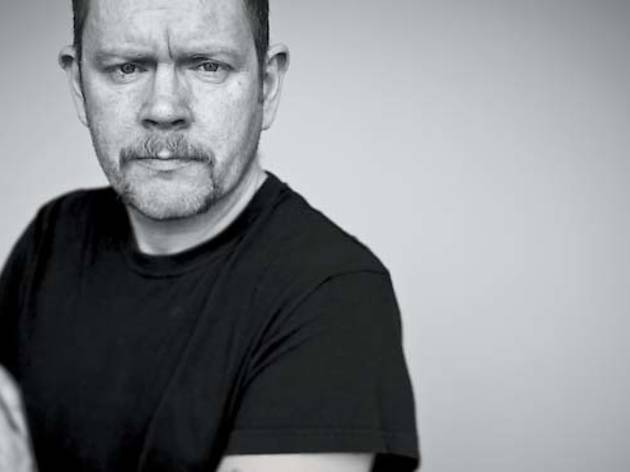 Sporting a ten-gallon hat and aviator shades, Chris Connelly stepped back into character in April at the Metro. The occasion was the Wax Trax! Records Retrospectacle, an anniversary gig. Connelly, now 47, reunited with his fellow former Revolting Cocks (minus Al Jourgensen) in what felt like a return to form, showcasing the artist at his most unhinged in years.
Turns out the RevCo flashback was just a teaser for Connelly's latest solo bow, Artificial Madness, which hits like a ton of bricks, a throwback to the days when the native Scot arrived in Chicago to front the Cocks and serve in Ministry. His now handsome, almost-baroque voice is wedded to shit-kicking guitars.
"I suppose what made me want to get loud again was a reaction to things I heard around me," he tells us over the phone, his brogue having mellowed considerably since he relocated here 23 years ago. "I started to get frustrated because I saw that this technology, it's so insipid, and it's kind of seeped into the infrastructure of our lives. And I'm not anti-technology at all. There's a lot of things that it's brilliant for, and it's certainly made our lives easier." Nevertheless, the industrial music trailblazer is wary of the digital world's creeping influence. "I just don't trust it at all; I think it's going to make us lose the plot, as far as being human beings."
Connelly responds to the withered economy and a culture preoccupied with posting blog comments when protests are needed more than ever. The husband and father has a good vantage point on modern sounds, too, at his day job as manager of Reckless Records' Wicker Park branch. "I'd noticed a lot of music around me was turning into this sort of hippie noodling. I was just completely annoyed by it," he says with a laugh. "Why are we not rebelling anymore?" After all, protest gigs were his entry into music as a teenager in Edinburgh. "I feel angry right now. That's the way the music came out. It's me reacting to injustices."
Though Artificial Madness was recorded before the Occupy movement, the disc could easily be interpreted (or repurposed) as a call to arms. Credit that in no small part to producer Sanford Parker, a longtime fan of (and, in the High Confessions, a collaborator of) Connelly's who shaped the album's aggressive yet organic sound—at least compared to the industrial tropes of his Wax Trax! years. "When he first approached me to do this record, he wanted to do more of a cut-and-paste industrial record," said Parker, an in-demand engineer whom Connelly entrusted with hand-picking the band for the session. "It really wasn't until we'd gotten everyone in the studio and we started playing the songs that we were like, Fuck it, man, let's just go with this live feel."
A one-off release gig at the Hideout brings the studio band—guitarist Dallas Thomas, bassist Will Lindsay and drummer Noah Leger—together for the first time live, with Parker joining in on synth to free up Connelly, whose outsized stage presence alone could bust a hole through the roof of the wee honky-tonk, with or without the hat and 'stache. "I'm tired of complacency," he says. "I'm not saying that my record's gonna change anything, but I can't hide my emotions about it."
Connelly plays the Hideout Thursday 8 to celebrate Artificial Madness, which is out now.