Christoph Eschenbach
Eschenbach, piano, and conducting the Chicago Symphony OrchestraRavinia Festival; Thu 4–Sun 7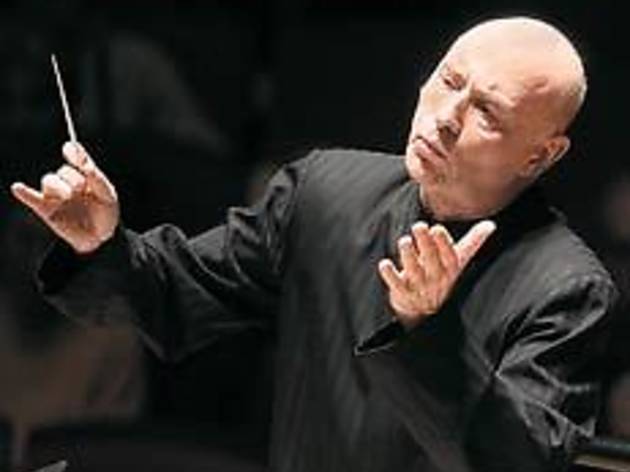 Christoph Eschenbach is a mysterious figure in the classical world. The music director of the Philadelphia Orchestra is a strong advocate of contemporary music and the great masters. So far so good. But there's a marked difference between his conducting of contemporary music and his way with music that's been around for a while.
When Eschenbach's leading something by a living composer, he gets a lucid reading from the orchestra. When it's something else, be careful. It's just this split in his artistic personality that has led to reports of musician unhappiness in Philadelphia. Musicians like someone they can trust regardless of what they're playing, and that doesn't seem to be what Eschenbach can deliver.
Not that past performance guarantees future results, but last summer's performance of Mahler's Eighth Symphony sums up what's strange about an Eschenbach-led concert. The CSO played with its usual authority, but none of the musicians seemed especially aware of Eschenbach; in fact, one member of the horn section never looked at him. (We kept a close eye on that player, too.) Yet the horn player didn't seem to be missing anything.
For whatever reason, Eschenbach hasn't brought any contemporary music to Ravinia this year—which is a real shame because he does it so well and picks such good composers, as a recent disc of orchestral works by Marc-André Dalbavie showed. But he's playing chamber music Thursday 4 with the Quatuor Thymos and leading the big orchestral works he always does when he's here: both of Brahms's piano concertos are on Friday 5 with soloist Tzimon Barto, Beethoven's Ninth Symphony is on Saturday 6 and Bruckner's Eighth Symphony is on Sunday 7. Figure out that mystery.—Marc Geelhoed