Glen Campbell's swan song
An icon of American music stares down Alzheimer's disease with a final album and tour.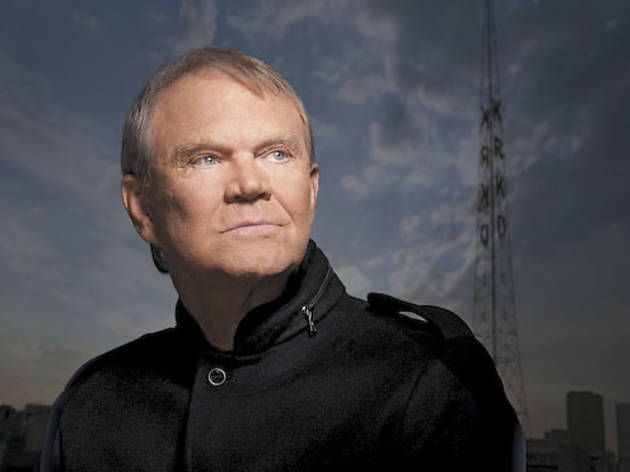 "This is a very courageous thing for him to do," Jimmy Webb says of his friend Glen Campbell's current farewell tour. "He needs this very badly at this time in his life. The rest of it is just waiting. He understands that as long as he can keep playing that guitar and doing what he does, he's gonna be all right."
The impetus for the tour, which began in September and which Campbell plans to continue for as long as he's able, is the iconic 75-year-old singer-guitarist's battle with Alzheimer's disease. While the illness makes it a challenge for Campbell to do interviews, there's no shortage of admirers willing to sing his praises.
"He's probably the greatest natural-born musician I've ever met, and even in his fairly advanced stage of Alzheimer's, all the hardwiring is still there," says Webb, composer of such Campbell classics as "By the Time I Get to Phoenix," "Wichita Lineman" and "Galveston."
Campbell received the diagnosis in June while working on the recently released Ghost on the Canvas, which he's now designated as his studio swan song. The autumnal, uplifting set shows Campbell's vocal and instrumental gifts to be intact, with expressive readings of songs by Paul Westerberg, Jakob Dylan, Teddy Thompson and Guided by Voices' Robert Pollard, alongside originals cowritten by Campbell and producer Julian Raymond.
"We never set out to make a farewell album, but eventually it became clear that that was going to be the case," says Raymond, who also helmed 2008's acclaimed Meet Glen Campbell. "But he was always excited to get into the studio, and he didn't phone anything in."
It was 1958 when Arkansas native Campbell arrived in Los Angeles, where he won a place in the elite cadre of session players known as the Wrecking Crew. His technical virtuosity and stylistic versatility led to work on historic sessions with Frank Sinatra, Phil Spector and the Beach Boys, with whom he also toured as a temporary replacement for Brian Wilson.
Campbell began making his own records with 1961's "Turn Around, Look at Me." That single was a minor hit, but it had a profound effect on a 14-year-old Webb, who already dreamed of becoming a professional songwriter. "That record became my inspiration, and Glen became my model for what the ideal singer was," recalls Webb. "I wore the record out, and prayed that I could meet this guy."
That prayer came true in 1967, when Campbell's version of Webb's "By the Time I Get to Phoenix" became a massive hit. Its blend of country twang and pop sophistication helped to create the template for Campbell's subsequent hits, and for a harmonious collaboration that would continue, on and off, for four and a half decades.
"When I met Glen, I met the guy who was gonna be the instrument of the dissemination of my songs to the masses," says Webb, who last worked with Campbell when the two recut "Phoenix" as a duet for Webb's 2010 album, Just Across the River.
Campbell's fresh-faced affability made him a ubiquitous show-business presence in the late '60s and early '70s, hosting a prime-time variety show and acting opposite John Wayne in True Grit. But it was his musical skills that kept him on the pop and country charts through the late '80s, and which remain as he winds down his remarkable career.
"Glen's ears, his musical instincts, his voice, his guitar playing, all of that stuff is still there," Raymond says. "The doctors tell him that if he keeps singing and playing guitar, he'll retain that ability longer. Some nights are perfect and some are a little spotty, but the fans are really with him, and I'd say that 80 to 90 percent of the set is unbelievably great."
Glen Campbell plays Rialto Square Theatre Thursday 26 and Friday 27.