Grizzly Bear at the Riviera Theatre | Concert preview
Brooklyn art-rockers take an Instagram approach on their latest.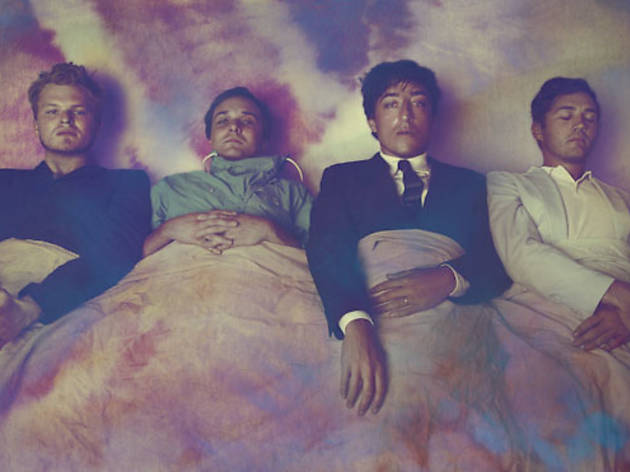 Ed Droste is a popular dude on Instagram. Though he may not rival Bieber or POTUS in followers, his iPhone pics of Cape Cod sunsets, dogs and deflated balloons are routinely met with thousands of likes. The Grizzly Bear frontman's photos are pretty, sure, but what's more notable is his natural ability to pull people into his world.
The same is true of Shields, his band's new album and follow-up to 2009's wave-making Veckatimest. While filled with plenty of enjoyably drifting moments, the disc is ultimately a reminder that these guys are master architects of atmosphere, capturing and holding the listener's attention layer by richly textured layer.
Album kickoff "Sleeping Ute," penned by MVP Daniel Rossen, the group's other lead, begins with an intricate, slowly building guitar pattern that swells into a psychedelic tapestry bristling with percussion, before gently winding down. It's a captivating entry point. That said, Shields is uneven—the shimmering ambient interlude "Adelma" summons a brief but gorgeous sunset, while the flat, minimalist (and frankly boring) ballad "The Hunt" hits like a deflated balloon.
Remember the ubiquitous "Two Weeks"? It was the Grizzly Bear equivalent of "Motownphilly." Buoyant harmony-rich pop like that is sidelined this time, which is fine—the foursome's got plenty of other terrain to keep it occupied. By album closer "Sun in Your Eyes," the Brooklyn art-rockers have returned to their standby, the expansive chamber-pop foundation that Yellow House was built on. Each tune is refracted through one of several sonic filters, not unlike that app Droste is so fond of.