LollaShop moves to Block 37
Skip the merch tent lines and grab some banana pudding while you're at it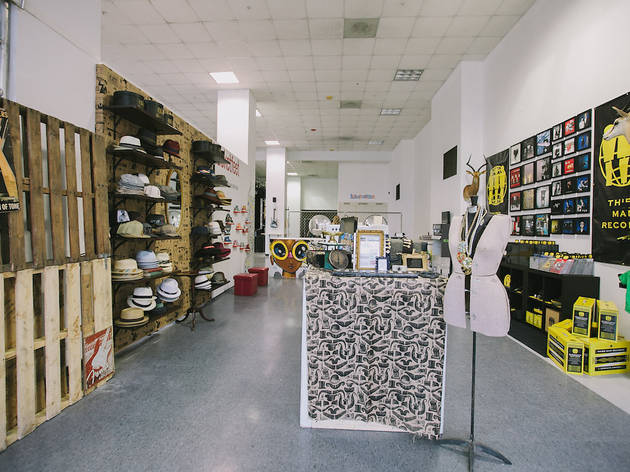 The Lollapalooza pop-up store LollaShop will be returning to Chicago for a third year, but this time it will be taking up residence at Block 37, the State Street shopping mall best known for housing Magnolia Bakery. Shoppers can head to the store beginning on July 25 to stock up on Lollapalooza merchandise before gates open at the festival on August 1.
The store at Block 37 will be spread out across two floors, offering a variety of products including t-shirts, skateboards, shoes, sunglasses and more. The second floor will house spin classes by Full Psycle, a salon and spa area run by Red Door Spa and the Uber Lounge, where customers can wait for a ride home.
LollaShop opens to the public on July 25 and will be serving up festival merch through August 4. Prior to Lollapalooza, the store will be open during Block 37's normal retail hours, but during the festival it will be open daily from 9am-11pm.