Mr. Gnome at Schubas | Concert preview
Mr. Gnome is an inappropriate name for a band so massive and feminine. How about Mrs. Godzilla?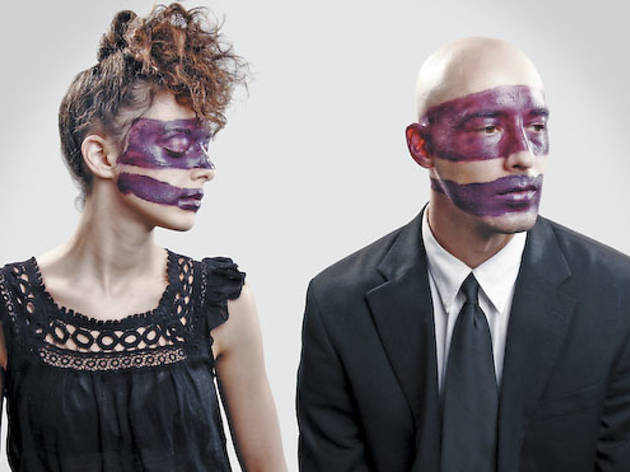 Mr. Gnome is an awful band name. It brings to mind bald prog dads with wizard beards. Gnomes are little ugly things, whereas this duo is gargantuan and lovely. The male honorific is misleading, too. Mr. Gnome's strength lies in its femininity.
As chain-mailed and bludgeoning as Nicole Barille's guitars get, her delicate voice and spooky, sweet sighs are remarkable ballast. She is the dark plume rising from Sam Meister's locomotive drumming. Like Karen O, her charisma is a feral girlishness, and the dreamy racket she whips up with Meister does recall the Yeah Yeah Yeahs, if they were dressed in jackrabbit pelts and licking horned toads in the Sonoran Desert. Above towering, teetering chords Barille sings, "No sleep until we're dead / Let's explode for fun / We rode along and ate the sun!"
Mr. Gnome has recorded its last couple of albums, including 2011's fantastic and overlooked Madness in Miniature, at Josh Homme's Pink Duck Studios, where the meaty riffs received the same grill marks as a Queens of the Stone Age record. Over half a decade of work, the Cleveland act's epic shoegazer blues have grown more textured and widescreen.
Live, however, the power still lies in the disbelief of just two people whipping up such a breathtaking din. As Barille coos into her silver mic, Meister multitasks with a laptop and keyboard to the left of his kit. "Mrs. Godzilla" would have been equally stupid, but at least more apt.