The dB's at the Hideout | Concert preview
Jangle-pop forerunners reunite for a two-night stand.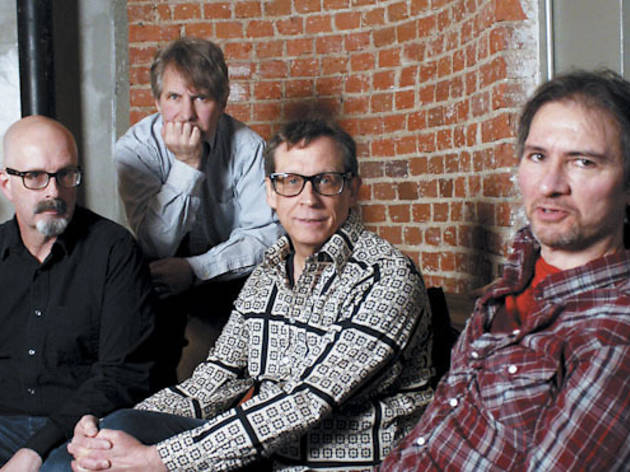 Years before their sonic heirs in R.E.M. blazed the trail from Athens, Georgia, to the Top 40, North Carolina–bred, New York–founded alternative pop hopefuls the dB's had a go at the big time. The band's late-'70s jangle approximated something like a new-wave-era version of Big Star (no coincidence, as co-frontman Chris Stamey played bass behind Alex Chilton in the late '70s), and the dB's early albums blended skinny-tie cool, Anglo pop smarts and Southern roots.
Unfortunately, the band failed to follow the Knack into FM rotation following the dB's first two LPs (released on a tiny British indie) and Stamey split shortly after. The group soldiered on through '88 and its output during those years is rife with power-pop gems and progressive radio staples (tunes from 1984 disc Like This, in particular, had legs well into the '90s).
Principal tunesmiths Peter Holsapple and Stamey went on to fruitful solo careers, production and sideman gigs, but a well-received 2005 reunion (and 2009 Holsapple/Stamey duo album) spurred the original quartet back into action. Released this summer, Falling Off the Sky marks the band's first record in a quarter century, and the exuberant reunion vibes are strong in a collection as varied as you'd hope for from seasoned pop pros like these.
The band's early days still hold a soft spot for us, back when it applied modern sounds like chirping guitars and nervy drumming to idiosyncratic impulses. But we're betting the dB's won't have a problem tapping into that youthful sense of urgency at this intimate two-night stand.