Veronica Falls at Empty Bottle concert preview
Veronica Falls bring the giddy depression of their self-titled debut.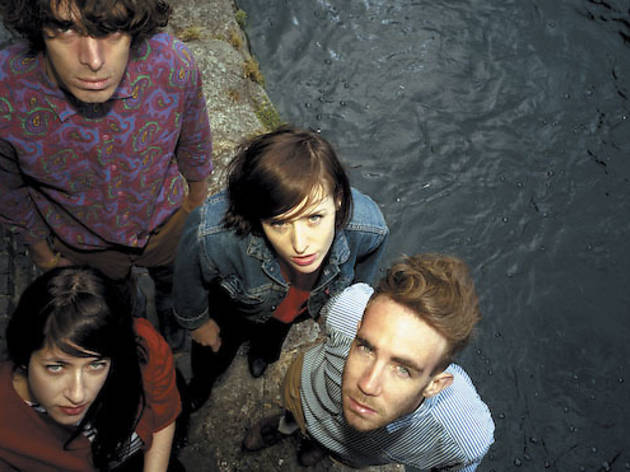 What giddy depression. Goths never sounded this enthusiastic. Twee never packed as much muscle. The girls and boys of Veronica Falls blow bubbles with the Grim Reaper on their self-titled 2011 debut. The lyric sheet would have you believe they're nihilists, but these Brits (and Scots) work too damn hard at lovely three-part harmonies to convince me they're suicide threats.
"Found love in a graveyard," Roxanne Clifford gushes in the first cut, her voice drenched in frosting and ennui. There's something Edward Gorey–ish in the way she can make death adorable. "We were living in a funeral home," she sings, punctuating it with a glowing "Whoa-ah oh whoa!"
From there, the record races onward with great velocity. Hard, sugar-rush drumming hammers away under a blitz of strumming guitars, as sharp and shiny as speed skates. "I see misery, taking over me," Clifford harmonizes with James Hoare in "Misery," a track sandwiched between two perfect slices of indie-pop, "The Fountain" and "Bad Feeling." The foursome plays harder, faster and sweeter than any other overcast Morrissey offspring going these days. I'm looking at you, Pains of Being Pure at Heart.
Much of the band's charm comes from its balance of valentines and tombs, of acid hearts and honey melodies. But these exquisitely crafted songs would shine whether sung by metalheads or Muppets.