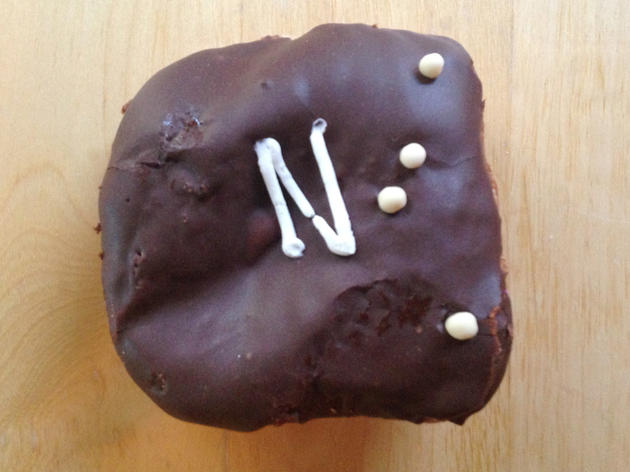 1/26
Photograph: Anthony Todd
26. Nutella pocket with banana As you'll see, I didn't like the Nutella pocket very much on its own, but the addition of banana only made it worse. But, you cry, a banana with Nutella on it is a healthy, delicious treat! Eat one of those instead of this cloying doughnut.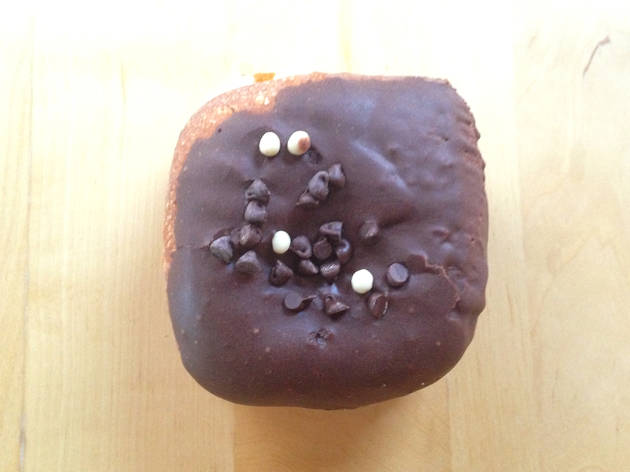 2/26
Photograph: Anthony Todd
25. Peanut butter banana pocket MAKE IT STOP. Somehow the damn banana flavor undid everything good about the peanut butter pocket, which, by itself, I really like. Makes me want to cry. But if you like peanut-butter-banana sandwiches, this is the one for you.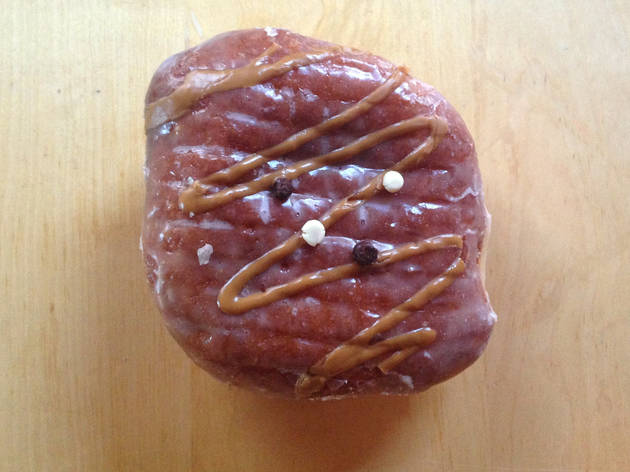 3/26
Photograph: Anthony Todd
24. Biscoff pocket with banana Banana. Is. The. Devil. Why would you pollute otherwise perfect cookie butter with banana? This is a crime against what should be an awesome doughnut.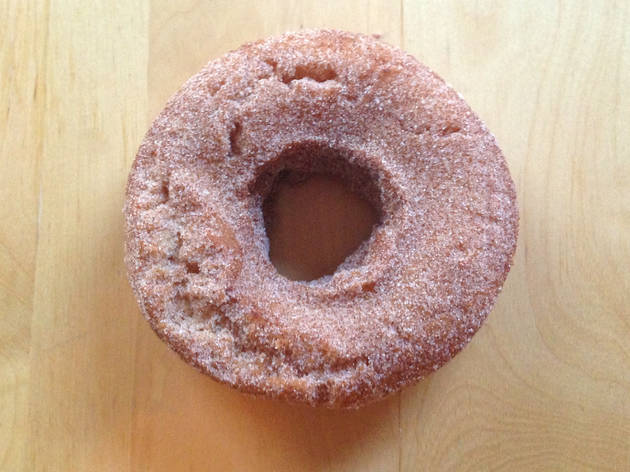 4/26
Photograph: Anthony Todd
23. Cinnamon sugar cake What's the point of this? I don't know why this exists. It's tough, it's doughy and the interior has no flavor at all. If you really want cinnamon, this is it, but otherwise, I'd say no.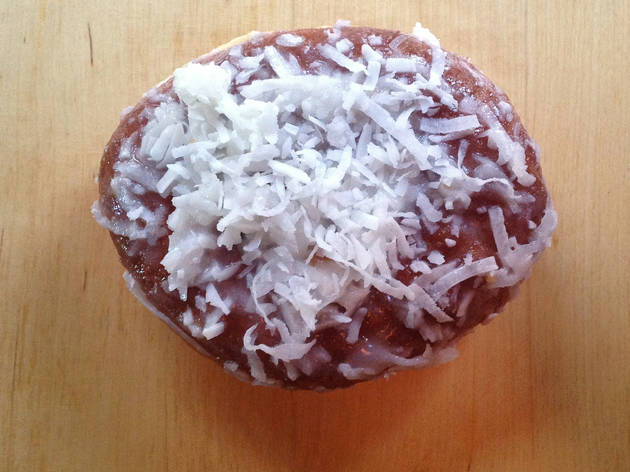 5/26
Photograph: Anthony Todd
22. Coconut creme Too much shredded coconut combined with the sticky glaze makes this doughnut a bit soggy, which means you can't get the grip on it you want with a creme doughnut.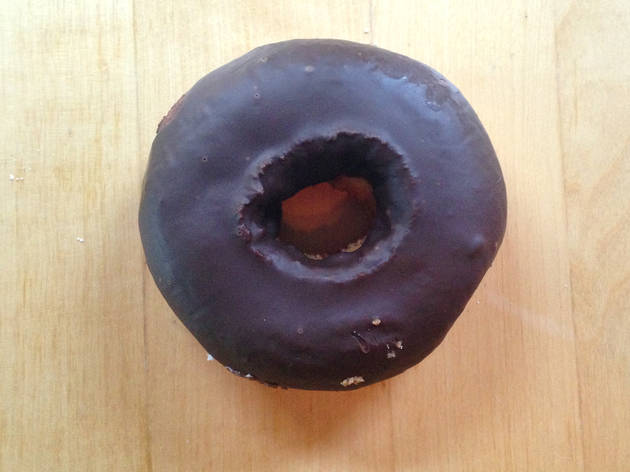 6/26
Photograph: Anthony Todd
21. Chocolate glazed It's a pretty typical chocolate doughnut. Not recommended. Just go for it and get the double chocolate old fashioned, already!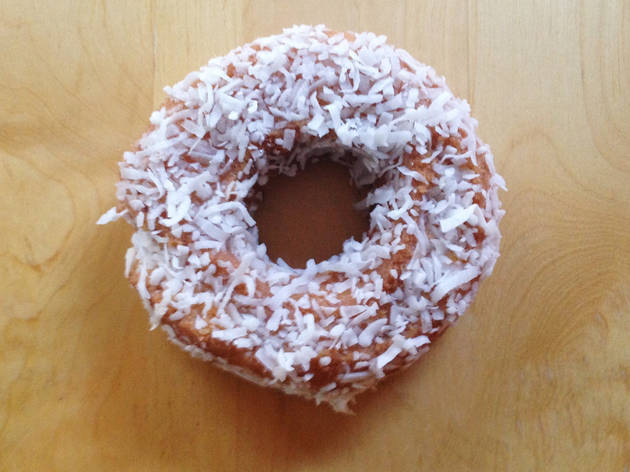 7/26
Photograph: Anthony Todd
20. Coconut cake My least favorite of the cake doughnuts. I don't like Stan's cake doughnuts and I hate shredded coconut, so there's basically nothing to love here.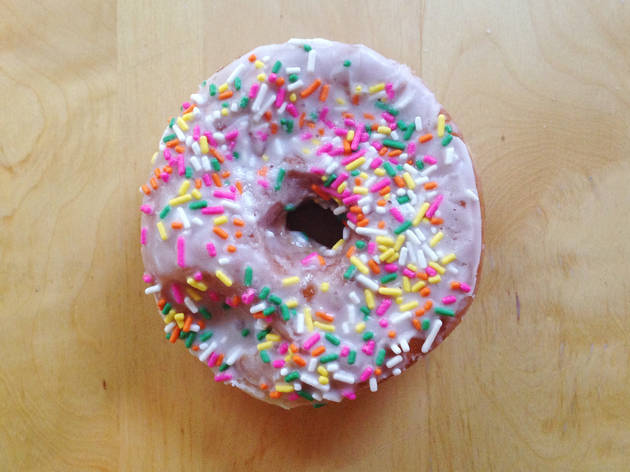 8/26
Photograph: Anthony Todd
19. Vanilla cake with sprinkles Go somewhere else and get a cheaper version. The delicious vanilla icing isn't enough to save it.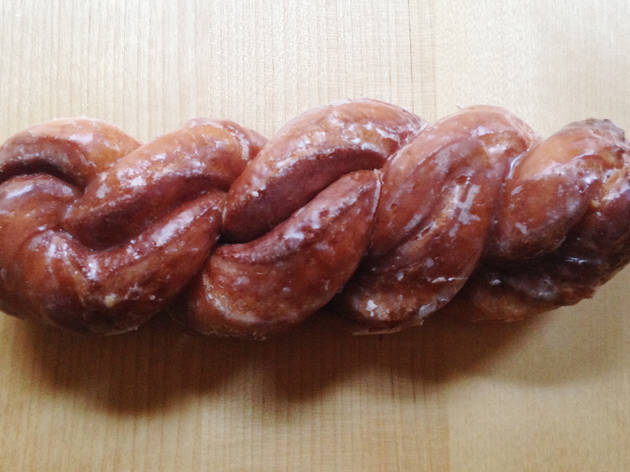 9/26
Photograph: Anthony Todd
18. Glazed twist It's a glazed twist. It's standard fancy doughnut shop fare, not as good as Krispy Kreme and better than Dunkin' Donuts. That being said, the glazed twist is the way to go if you like icing, because you get more coverage without that pesky hole in the middle. But it's huge, so if I ate a whole one, I'd slip into a coma.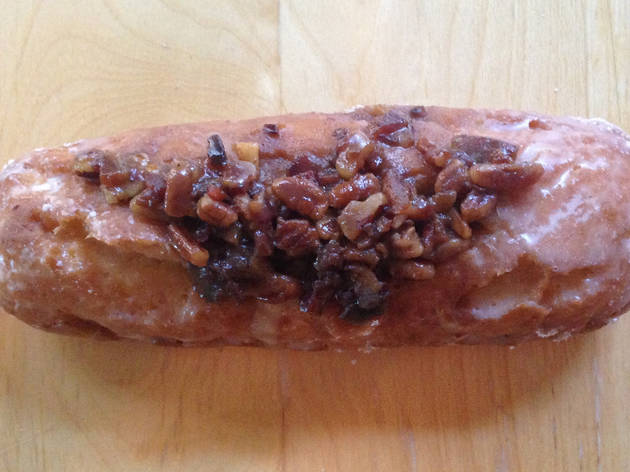 10/26
Photograph: Anthony Todd
17. Maple bacon caramel This is decadent (how could it not be, it's maple bacon caramel) but it's not as good as Glazed and Infused's maple bacon long john, which has a whole strip of thick, maple-glazed bacon on top. This is a standard glazed bar with a bacon crumble on top, and while the crumble is delicious, it doesn't cover the whole doughnut. Plus, the rest of the doughnut is too bland for me.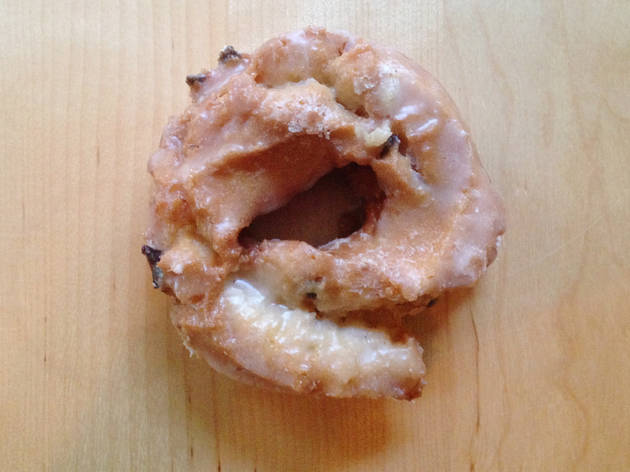 11/26
Photograph: Anthony Todd
16. Blueberry old fashioned The blueberries add a tiny bit of extra flavor, but not enough to order it unless you are a huge blueberry fan or are really bored with vanilla.
12/26
Photograph: Anthony Todd
15. Chocolate old fashioned The chocolate icing is too soft, making the outer layer less crisp than I usually like it (see: Do Rite, the Chicago master of the old fashioned). I like the outside to be extra hard, so that when you bite into the doughnut you get that deep satisfaction of going through the shell and getting to the creamy, soft center. It has a good flavor, but I'd go for a different chocolate doughnut at Stan's.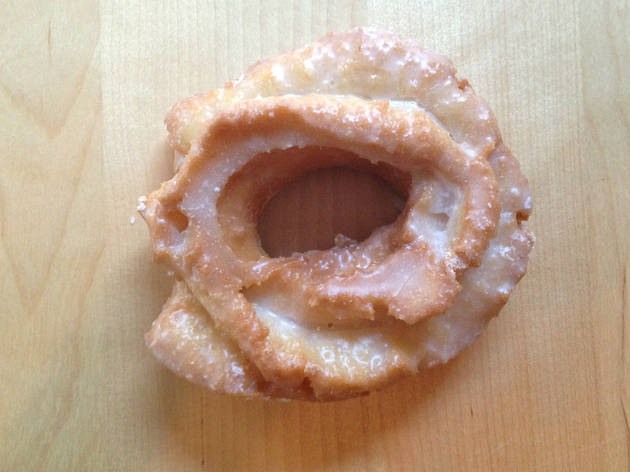 13/26
Photograph: Anthony Todd
14. Vanilla old fashioned Same problem as the chocolate old fashioned. This is decent, though.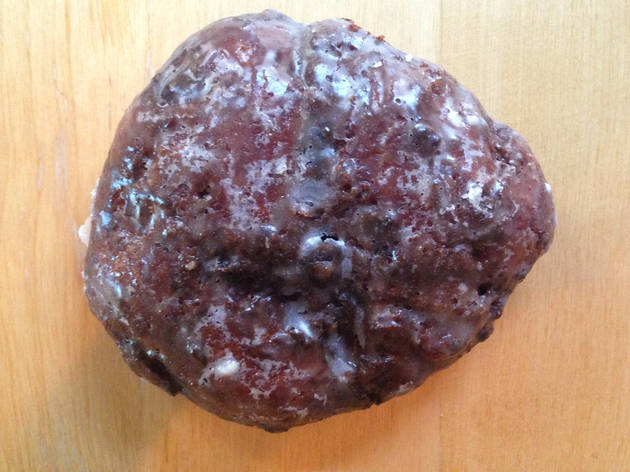 14/26
Photograph: Anthony Todd
13. Blueberry fritter It's not as good as the apple fritter. It's a little too dense and hard to eat, and the blueberries come across as cloying, while the apples come across as nice and crunchy.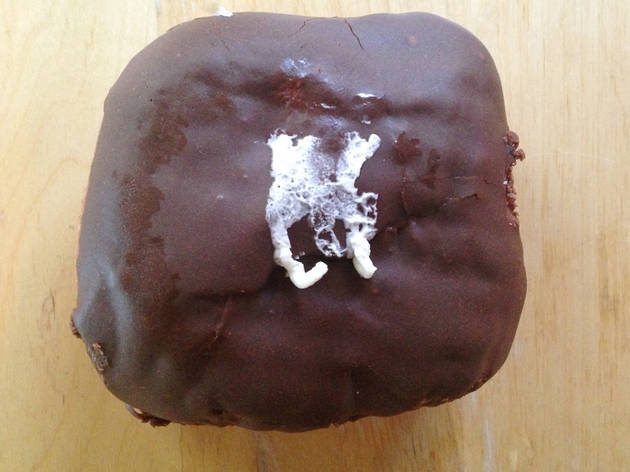 15/26
Photograph: Anthony Todd
12. Nutella pocket Somewhat surprisingly, I didn't like this one. I love Nutella—I would eat a piece of cardboard if you smeared enough on it. But the chocolate overpowers the flavor of the Nutella, so you don't get any interesting hazelnut flavor.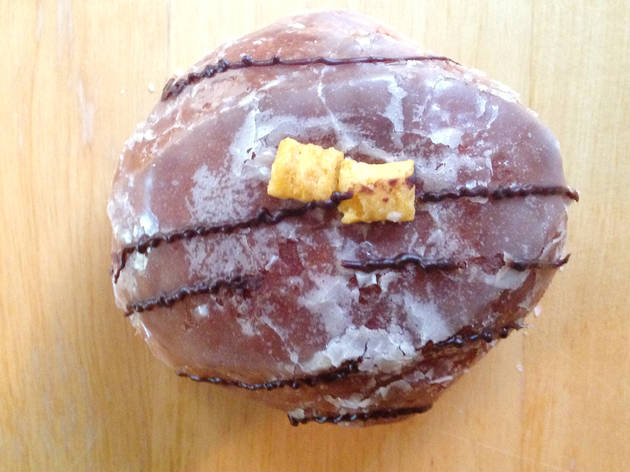 16/26
Photograph: Anthony Todd
11. Cap'n Crunch I expected to like this, as I secretly love Cap'n Crunch cereal. But I didn't get the point. There was a single piece of Cap'n Crunch on the top, but the rest of the doughnut just tasted like a regular glazed doughnut. Not recommended.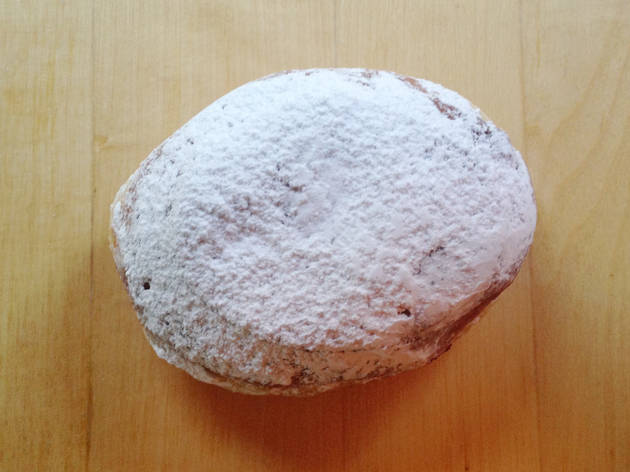 17/26
Photograph: Anthony Todd
10. Lemon curd bismark Stan's has bismarks down pat. Real fruit flavor without the cloying fakeness, and the powdered sugar is perfect for the slightly tart lemon.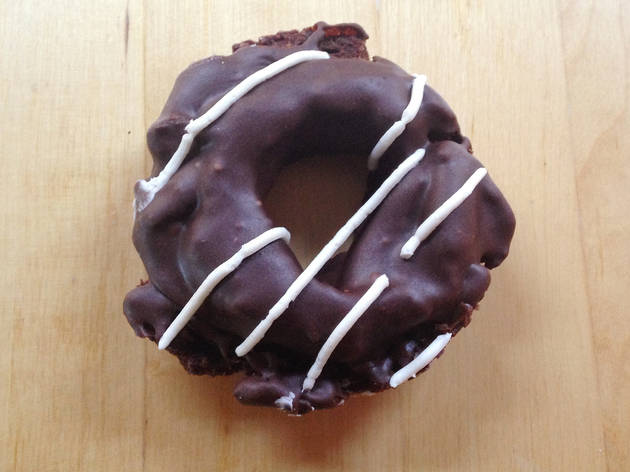 18/26
Photograph: Anthony Todd
9. Double chocolate old fashioned This is a big improvement over the standard chocolate old fashioned found elsewhere. If you like chocolate, this is the old fashioned doughnut to get at Stan's. The doughnut itself is chocolate, which helps. I still think the crust is too wimpy for an old fashioned, but it's not bad.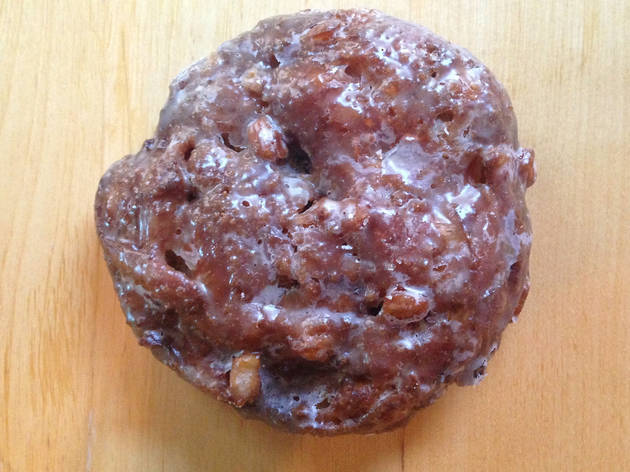 19/26
Photograph: Anthony Todd
8. Apple fritter This is an excellent, if not innovative, apple fritter. Unlike the old fashioned, this is crispy enough, and it's got big chewy chunks of apple—perfect for pretending you are eating something vaguely healthy.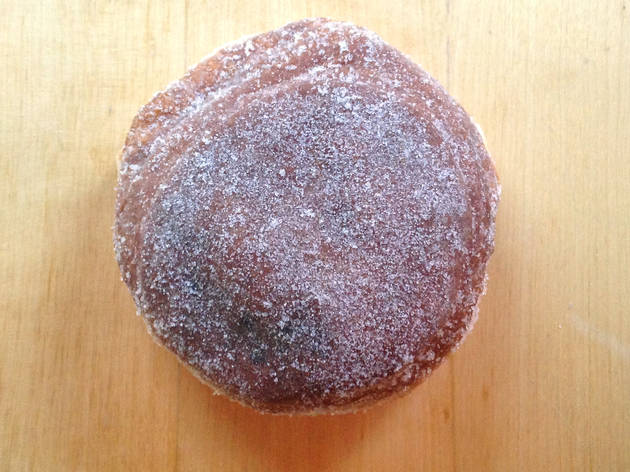 20/26
Photograph: Anthony Todd
7. Blueberry bismark This is an amazing fruit doughnut. None of that artificial red gunk that squirts out of most jelly doughnuts; this has a thick, fruity blueberry jam inside that tastes like actual fruit from a real bush. The sugar on the outside is delicious and provides great texture.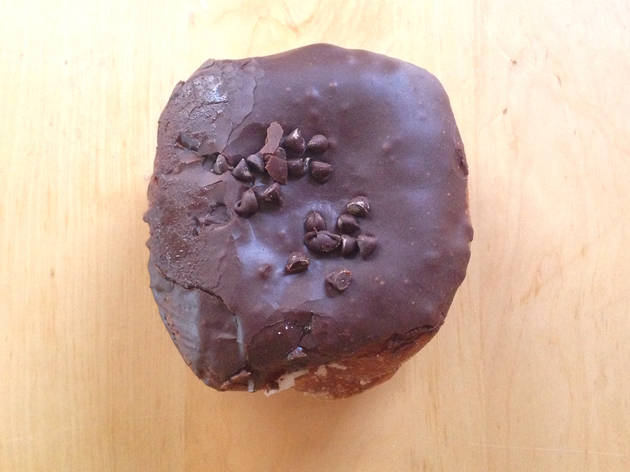 21/26
Photograph: Anthony Todd
6. Peanut butter pocket It's nice and crispy, with a good shot of not-too-sweet peanut butter. I wish all of Stan's "pockets" were a bit more full to the brim—you can take two the three bites without getting much filling—but the flavors are delicious. It's like eating an inside-out Reese's Peanut Butter Cup.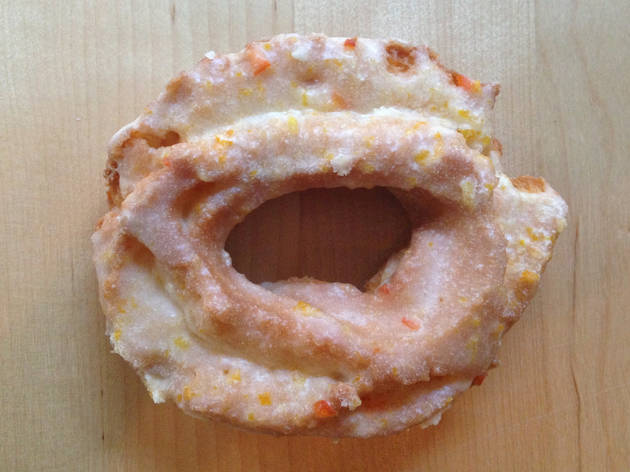 22/26
Photograph: Anthony Todd
5. Vanilla-orange old fashioned This one is awesome. The texture isn't perfect (see my previous musings on proper old fashioneds), but the orange flavor makes a huge difference. It's got a serious citrusy hit, with nice pieces of orange peel on the outside.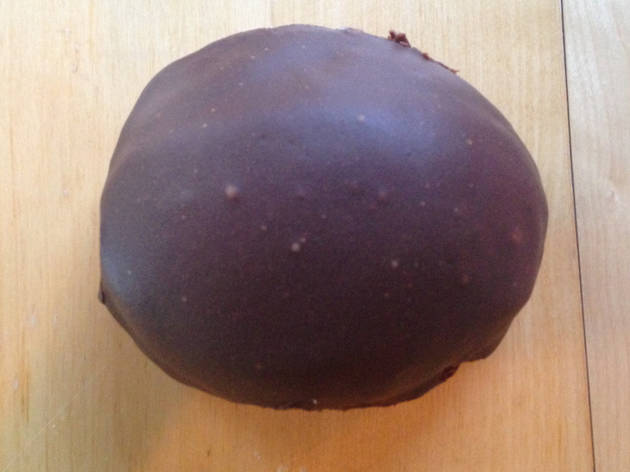 23/26
Photograph: Anthony Todd
4. Buttermilk bismark This may be the only creme-filled doughnut I'd ever spend money on. The thick chocolate coating is perfect, and the buttermilk filling is slightly tangy and a little less sweet than the typical Boston Cream.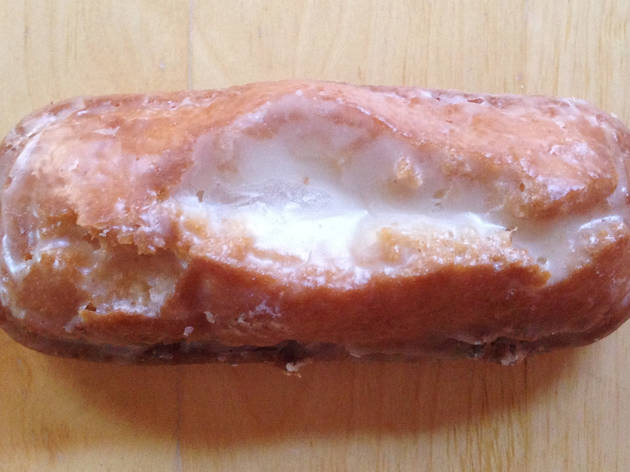 24/26
Photograph: Anthony Todd
3. Buttermilk bar This is what a basic doughnut should taste like. This is what I'd have for breakfast every day if calories didn't exist. It's got that tang of buttermilk, which makes everything taste creamier, it's got a really healthy hit of frosting, and it's nice and crisp.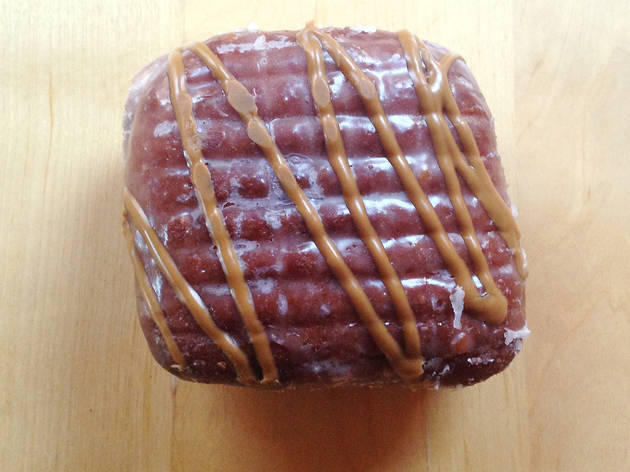 25/26
Photograph: Anthony Todd
2. Biscoff pocket Wow. This doughnut is filled with Biscoff cookie butter, which is not a typical doughnut filling. It's not cloyingly sweet and it's thick, so it doesn't squirt all over you. It's like eating a cookie stuffed inside a doughnut, which is awesome. It's also got a nice, dark caramel drizzled over the top, which adds some depth.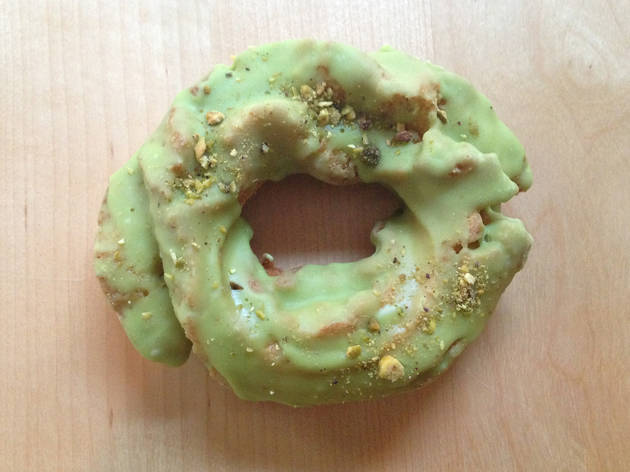 26/26
Photograph: Anthony Todd
1. Lemon pistachio old fashioned My favorite of them all. It's really got a solid hit of pistachio flavor, with a nice hint of lemon on the finish. It's crispy on the outside, and while it's not nearly as citrusy as the vanilla-orange old fashioned, the mix of flavors is wonderful. I could eat two.
Time Out says
The latest doughnut shop to open is located directly across the street from standard bearer Glazed & Infused. The new spot also goes the creative route, with maple caramel bacon and peanut butter-banana varieties available, although we like the simple bluberry cinnamon roll and glazed versions.
Details
Address:
1560 N Damen Ave
Chicago
60622

Transport:
El stop: Blue to Damen-O'Hare. Bus: 50, 56, 72.
Contact:
Opening hours:
Mon-Fri 6:30am–9pm, Sat-Sun 7am–9pm
Do you own this business?
Best selling Time Out Offers