Craiglist Missed Connections obsession
Is your Craiglist guilty pleasure purely entertainment or something else?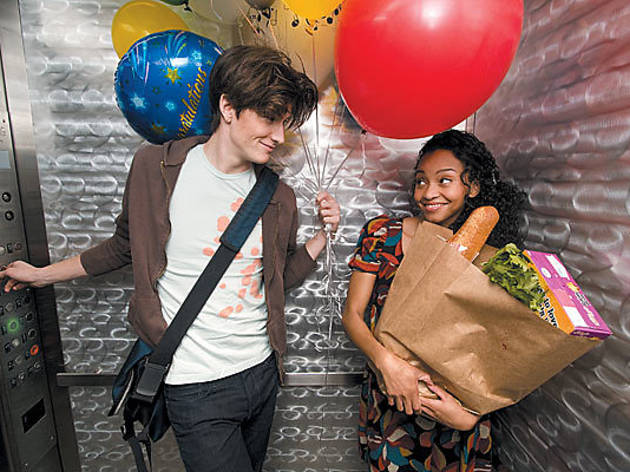 By

Julia Kramer. Photograph by Martha Williams.
|
Models: Conor Sedam/Ford, Jennifer Wicks/Ford
"Dear Southport RedEye Guy—w4m—26 (Southport): You're my morning rush crush," posted Gabriela, a business consultant (and 26-year-old Lakeview woman seeking a man, for the uninitiated), on the Chicago Craigslist Missed Connections page late one January night. "I see him every morning," Gabriela explains. So why doesn't she just talk to him? "I get a very real sense that if I were to ask him out on a date, he would accept pretty quickly, so if I really wanted results, I would obviously take that approach." But scoring a date with RedEye Guy isn't really what she's going for. "It was more of an attempt at a connection to romance than the guy," she says. If she wanted to "grab a drink and have an intelligent conversation with someone new," she'd just post that in its appropriate Craigslist location, the women-seeking-men personals (her social life "relies heavily" on CL, she admits); MCs are a little different.
While Missed Connections gets more than 100 posts each day, it's mostly readers of these posts—not the writers themselves—who self-identify as Missed Connections addicts. The posts range from sweet and flirtatious, like Gabriela's, to creepy, desperate or downright cryptic (if anyone would like to decode "Moon—w4m—You could be from there or Mars!," be our guest), but there's no denying they make fascinating reading material. Scott Schwartz, a 22-year-old dental student at University of Illinois at Chicago, began reading MCs daily almost a year ago, mostly for "entertainment value—it's just interesting to look into the human psyche…to get a glimpse into what people are thinking when they're out," he says.
Eli Finkel, a professor of psychology at Northwestern University who specializes in attraction and intimacy, is not surprised by Schwartz's and others' addiction to reading the posts. "We spend massive amounts of money on romance movies, and we spend more time than we probably should gossiping about others' social lives," Finkel says. "Attending to others' social lives is a normal thing to do, as long as it doesn't interfere with other aspects of the voyeur's life. And of course, some of these folks might be reading for a Missed Connection of their own."
Oh, how right you are, professor Finkel. Schwartz fesses up to making "lingering eye contact" at bars around town to amp up the possibility of seeing himself in a post, but so far, no dice. (If any readers are attracted to a six-foot-two, orange-cell-phone-toting guy with pristine teeth, do us all a favor and write him a MC. He promises to meet you in a "well-lit public" space.) The Little Italy resident blames his 'hood for his bad luck, and while his unverified assertion that "only four of every hundred male-seeking-male Missed Connections take place south of Wacker" seems a little exaggerated, North Side Trader Joe's cashiers, Lula Café servers and Brown and Red Line riders do seem to get a disproportionate amount of MC love.
Speaking of the Brown Line, did anything ever come of Gabriela's post? "Apparently, RedEye Guy doesn't check Craigslist," she says. "But if he does have a girlfriend, I'm glad she doesn't either."