Bikram vs. CorePower
Both yoga practices bring the heat, but which is the hottest?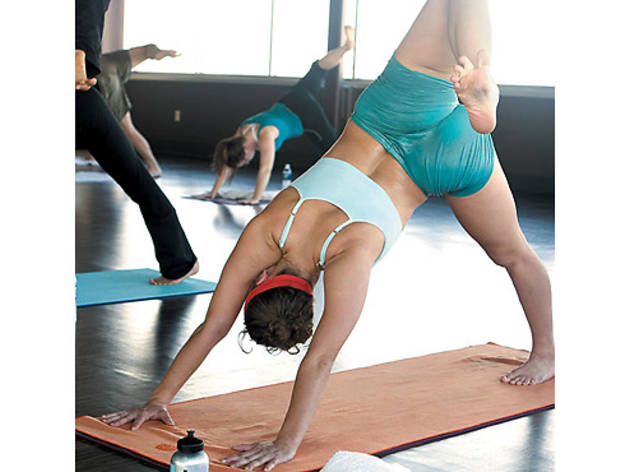 There are two types of yoga enthusiasts: those who stay as far away from hot yoga as possible and those who can't get enough of it. Bikram has been considered the traditional form of hot yoga, but a new style, Colorado-based CorePower (555 W Roosevelt Rd, 312-829-9642, corepoweryoga.com), is now offered in a new state-of-the-art studio in the South Loop.
Bikram Yoga Chicago (1344 N Milwaukee Ave and 2736-A N Clark St, 312-255-9642, 105F.com) director John Marcoux notes that while "any yoga teacher can turn up the thermostat in a classroom," Bikram, the original form of hot yoga, follows a 26+2 method: 26 traditional Hatha poses and two breathing exercises. The temp of the room is set at 105 degrees with 40 percent humidity. Because of the heat, you move less and hold asanas—mostly standing poses like Eagle and Pyramid, called out by an instructor who stands on a platform—for an extended period of time. When class is over, you feel focused, present and have a newfound respect for your stamina.
CorePower Yoga combines the heat of Bikram with the flowing style of vinyasa yoga. There aren't as many loud breathing exercises and the focus isn't on doing things twice on each side before moving on to your next "challenge." The room only gets up to 98 degrees, so it's not quite as hot, but because you're consistently moving and doing core work, the practice feels more dynamic and active—and your shoulders definitely feel all the yoga pushups the next day. When it's all said and done, you feel strong yet calm.
Winner CorePower Yoga. The fusion of Bikram, core work and traditional yoga styles means there's a little something for everyone in the practice. But both will give you an amazing workout and each one is a great way to stay fit, especially during the cold months. CorePower offers a free week of classes to all new students; Bikram Yoga Chicago has an introductory rate of unlimited classes for $29 during your first month.