Successors at Signal Ensemble Theatre | Theater review
In Jon Steinhagen's amusing new work, a family of political animals erupts when the patriarch retires as mayor without endorsing one of his children.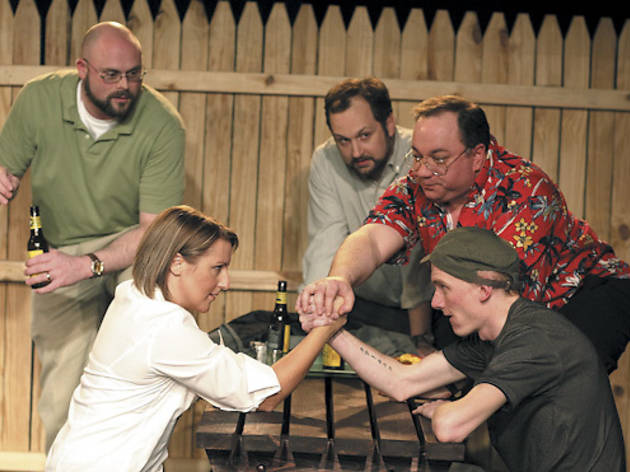 Would you vote for an 18-year-old with no college education to be the mayor of a major city? In Jon Steinhagen's new political dramedy, a DeKoven has been the mayor of an unnamed, Chicago-like town for almost 50 years. When Kenton DeKoven (Vincent Lonergan) retires, he passes over his children to instead endorse his teenage grandson. This implausible twist at the end of Act I pulls a strong, nuanced script in an unnecessarily ridiculous direction.
With 12 exquisitely cast actors, six of whom are Signal ensemble members, Successors is a hilarious look at how politics can rip a family apart. During the first half, the tension in the tight backyard space steadily builds as each of the three DeKoven siblings makes a case for why he or she should receive the endorsement. There's a finely tuned balance of petty sibling rivalry and inflated sense of entitlement among Colby Sellers, Anne Sheridan Smith and Bries Vannon that justifies their father's reluctance to support his children.
As the DeKoven clan's playfully rude cousin, Steinhagen shares electric chemistry with Barbara Roeder Harris, who portrays his equally offensive mother. Meredith Bell Alvarez becomes the voice of reason in Act II as she intervenes in her father-in-law's attempt to thrust her son into the spotlight. Nearly everyone gets a tantrum at some point, but it's Alvarez who gets the play back on track for a poignant finale.