The City & the City at Lifeline Theatre | Theater review
Lifeline stages a surprisingly successful adaptation of China Miéville's multilayered potboiler.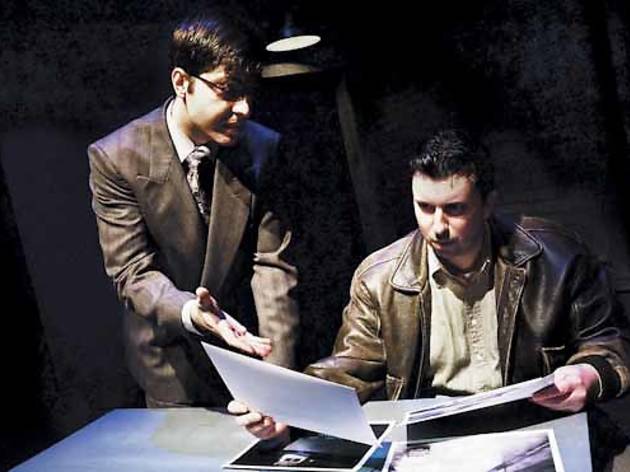 China Miéville's 2009 novel, The City & the City, encases a traditional and well-told police procedural in a fascinating layer of high-concept speculative fiction. The Eastern European city-states of Beszel and Ul Qoma are close neighbors and bitter rivals whose borders are carefully monitored. They're divided not by a Berlin-like wall but by their citizens' sheer force of will. The two cities are physically enmeshed, with some areas designated Beszel, some Ul Qoma and some "cross-hatched," or existing in both cities at once; it's up to the residents to "unsee" the city and people that aren't their own.
This is the backdrop for Inspector Tyador Borlú's investigation of a murder that forces him across the border, as it raises questions about the political establishments of both cities as well as Breach, the hypersecret authority that enforces their separation. Several fans of the book have asked me with incredulity in recent weeks how it could possibly work onstage; the answer is, pretty impressively. Adapter Christopher M. Walsh smartly compresses the cast of characters so they can be embodied by ten versatile actors, led by Steve Schine, who plays Borlú in the hardboiled-detective vein. He gets strong support from Marsha Harman as his eager and competent Besz right-hand woman and Chris Hainsworth as his straitlaced Ul Qoman counterpart. Dorothy Milne's simple yet specific staging and Izumi Inaba's costumes help suggest the two intersecting environments. An enjoyable potboiler with a unique twist, The City & the City is a great place to visit.