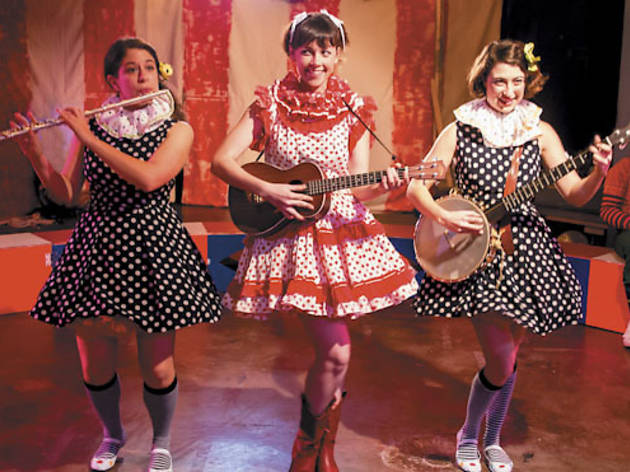 The Mikado at the Hypocrites | Theater review
The Hypocrites mine Gilbert and Sullivan's farcical operetta for every bit of fun.
Fans of the Hypocrites' joyously daft, beach-ball-filled take on The Pirates of Penzance, and of the generally balanced measure of irreverence and respect in Sean Graney's adaptations of classic texts, should find similar delight in the company's new take on The Mikado, running in repertory with Penzance's third annual outing. Where Pirates scenic designer Tom Burch fashions the Chopin Theatre's basement into a sun-kissed beach, Mikado's Michael Smallwood offers up a two-ring circus, with Heather Gilbert's lighting alternately bright and evocative.
A shared cast of ten actor-musicians enacts both Gilbert and Sullivan pieces this year in Graney's favored promenade style; roaming actors and audience members lay equal claim to the space. Co-adapter Kevin O'Donnell cleverly reorchestrates Sullivan's score for instruments ranging from acoustic guitar to toy piano. While the ensemble members may not find much deeper meaning in the farcical tale of hidden identities, self-contradicting laws and impossibly overlapping love connections, they mine it for every bit of fun. Shawn Pfautsch and Emily Casey are particularly impressive in dizzy double roles as Nanki-Poo/Katisha and Yum-Yum/the Mikado, respectively. Graney, Smallwood and costume designer Alison Siple thankfully veer as far as possible from exploitative Orientalism, making this a safely cringe-free family pick.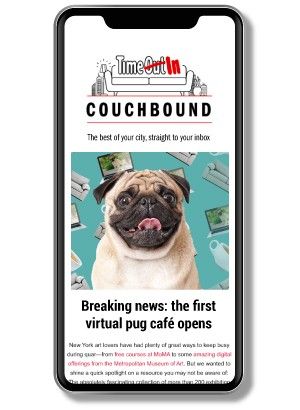 An email you'll actually love
Sign up to our Couchbound newsletter and bring the city to your sofa
Subscribe now