twentyone at the side project | Theater review
Spring breakers on holiday in Mexico strive for life's meaning and more beer in Brett Neveu's cheeky 2004 play.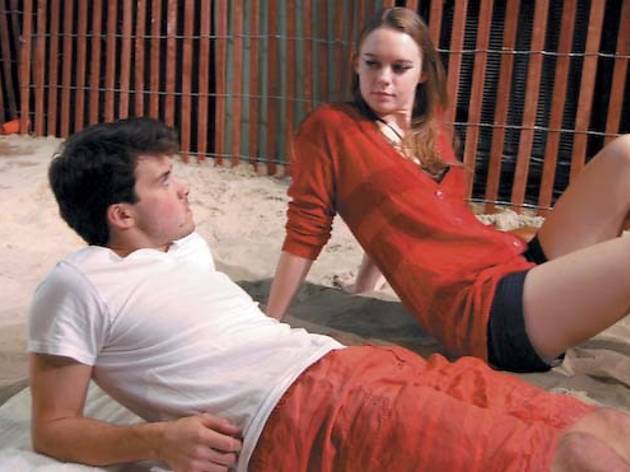 Choosing a bar for the night seems as defining as choosing a religion for the spring breakers in Brett Neveu's cheeky 2004 work. On beer-soaked holiday in Mexico, five college students grasp for connection and direction over the course of six scenes. Chief among them is motormouthed self-regarder David (the appealingly open Japhet Balaban), intent on analyzing his own and others' every move for meaning. David, we understand, is desperate to define those around him as a way of defining himself.
The rest of this privileged, motley crew is, perhaps, less outrospective but equally at sea. David's hotel roommate Jim (Jesse Thurston) vies for top dog over Scott (Michael Bartz), their new acquaintance from down the hall. David toys with Nicole (Gillian Butcher), a nice girl he meets on the beach, but it's her roommate Jodi (Annie Munch) who truly vexes him—like many a 21-year-old, she claims to live entirely in the moment. Director Brant Russell skillfully brings out the young characters' strivings. In the central, drunken scene when all five end up after-partying at the hotel, it's fascinating to watch each trying on new personalities every few minutes, then discarding them like wet swimsuits.