Asylum Xperiment review
An admitted Halloween hater goes to her first haunted house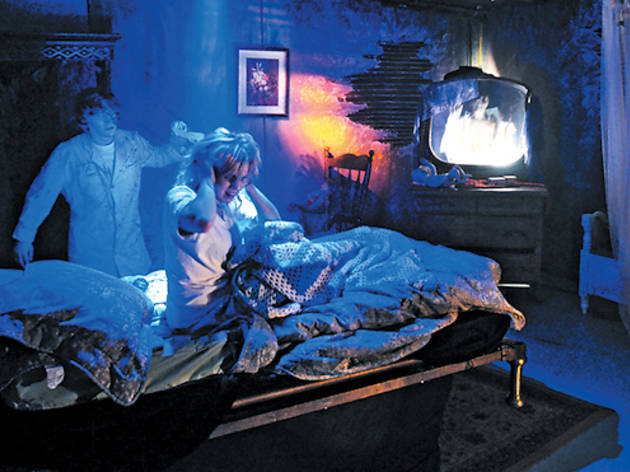 1/4
Asylum Xperiment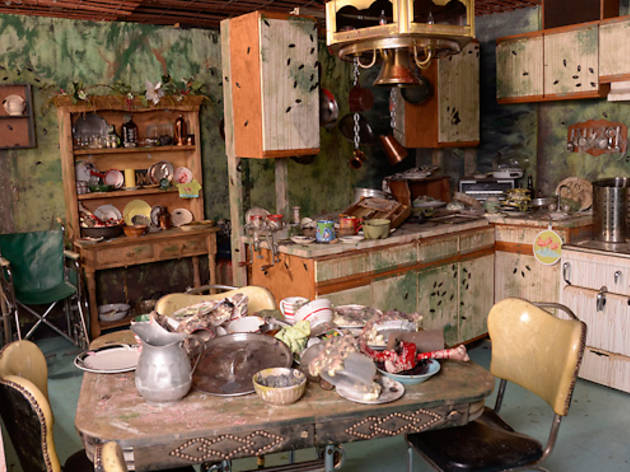 2/4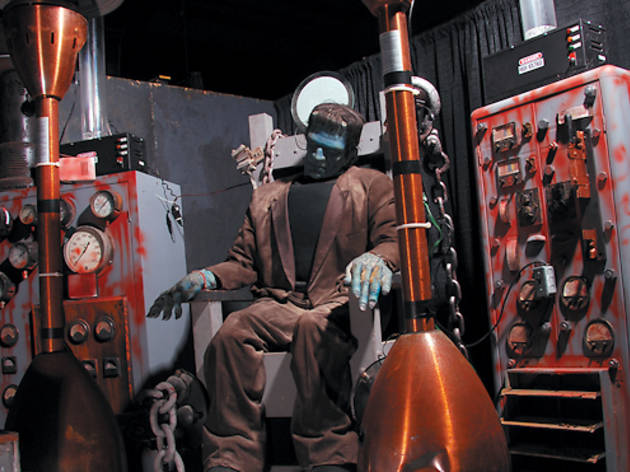 3/4
Asylum Xperiment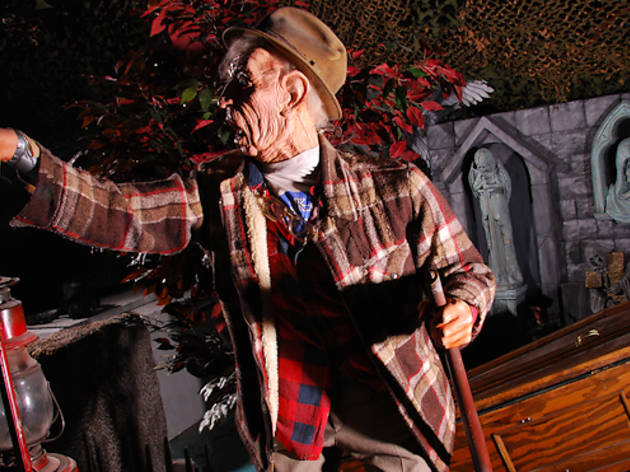 4/4
Asylum Xperiment
I'll be honest. I've never liked Halloween. And it's totally not because my parents wouldn't let me or my twin sister trick-or-treat when we were little or anything. I totally don't have a vivid memory of being one of only two people treading water at the pool during our Friday night swim class at the Finneytown YMCA on October 31, 1997.
This year, however, I've had a change of heart. (Meaning I had to organize TOC's annual haunted-house guide and couldn't corral enough volunteers to cover everything.) I decided to visit a haunted house, perhaps the ultimate indicator of true Halloween fandom—because those haunted-house tickets aren't cheap, and neither is the gas it takes to drive to them. We (four friends for moral support) headed west to Asylum Xperiment ("the number two Illinois haunt voted by fans and industry peers" according to its website) on its opening night at the Odeum Expo Center in Villa Park.
"Is it scary?" we asked a middle-aged couple as they were exiting, arms clenched tightly around their chests to avoid the chill. "Oh yeah," the woman assured us. "Plenty of screams."
And so in we went, the anticipation mounting steadily. "Come on, come on!" yelled an old woman with half her face chewed off (presumably: It was hard to make her out in the darkness, but there were certainly globules of fake blood), ushering us into line. "Don't touch us and we won't touch you," instructed…a magician? a vampire? Again, the smoke machines made his getup a little difficult to decipher. And then we were off into the first of 40 rooms with admirably varied themes. An actual haunted house was mandatory of course, the most chilling aspect easily being the girl force-fed forkfuls of spaghetti, speckles of vomit crusted around her mouth, the pasta smelling impressively rank. There was a pitch-black maze that prompted frantic groping of the space directly in front of me, and a hospital ward with desiccated corpses. In some sort of dystopian Harley Davidson–land, bikers banged on cars with clubs and wielded chain saws, fouling the air with the smell of gasoline. In another maze where the strobe-light action could rival a Hype Williams music video, the man in front of me whispered, "Jump out and scream at people" into his walkie-talkie and sure enough, the girl dangling off a bar in the corner of the room promptly obeyed.
After about 40 minutes of action, it was over. Consensus was mixed. The set design was impressive, realistic, innovative even, but the scares weren't all that scary. You wanted to applaud the effort, the sheer hell that organizing more than a hundred amateur actors must have been, while acknowledging that the recurring dream you keep having where President Mitt Romney sings "Who Let the Dogs Out" at the NAACP convention is a lot scarier. As we stepped back into the night, another couple on their way in asked the requisite question: "Is it scary?" We all looked at each other, wondering if we should ruin the suspense. The anticipation is a huge part of the experience, after all. "Yes," we answered.
Asylum Xperiment, Odeum Expo Center, 1033 N Villa Ave, Villa Park. Fri 11, Mon 14, Oct 18, 21, 25, 28, 31, 7–10:30pm; Sat 12, Sun 13, Oct 19, 20, 26, 27, 7pm–midnight. $25, VIP $40.