Bargain booze
MyOpenbar's head honcho picks the city's best offers.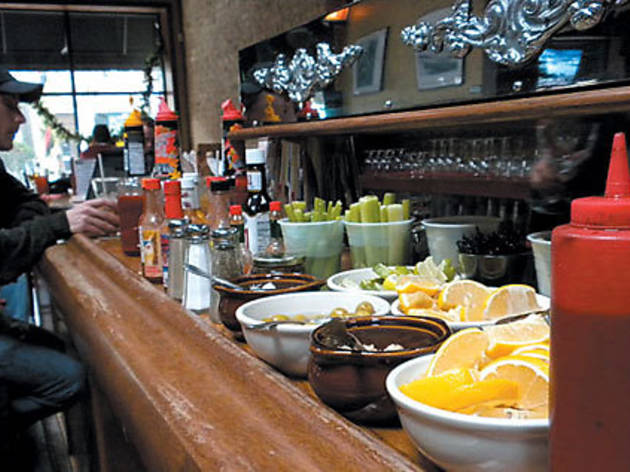 1/10
Photograph: Garin Pirnia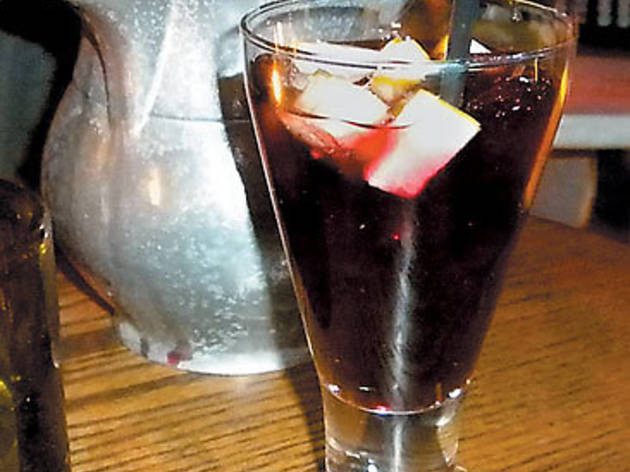 2/10
Photograph: Garin Pirnia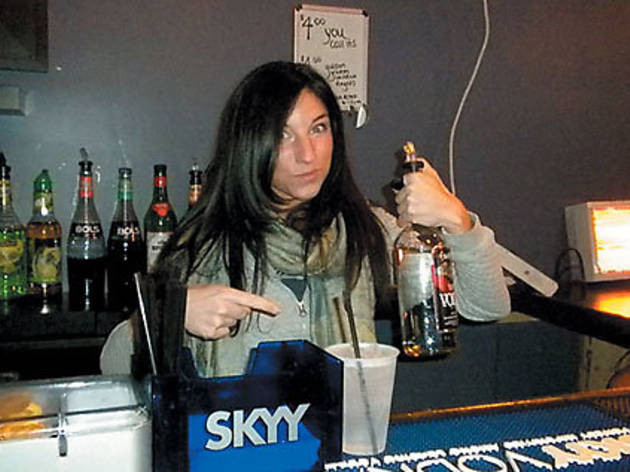 3/10
Photograph: Garin Pirnia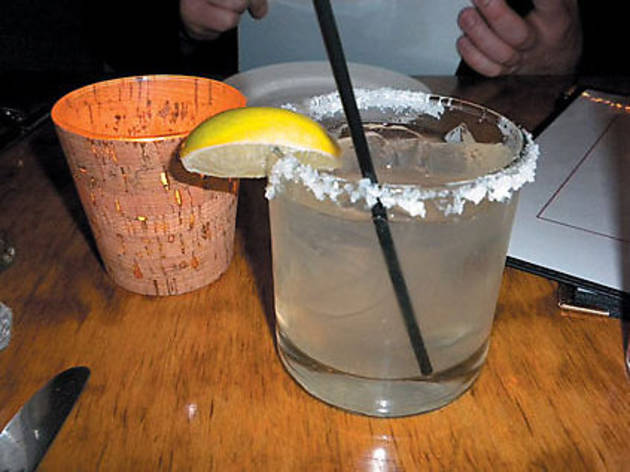 4/10
Photograph: Garin Pirnia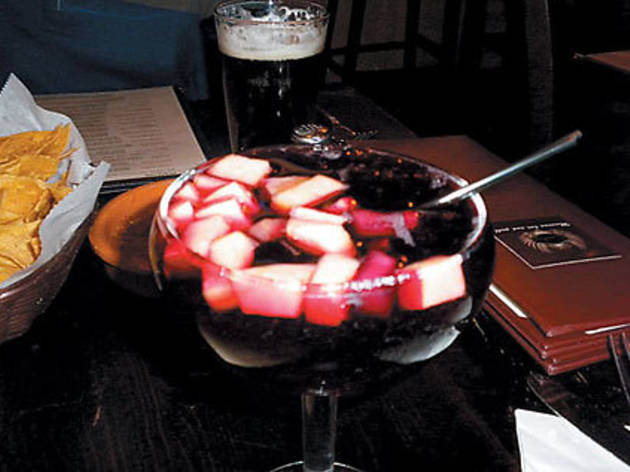 5/10
Photograph: Garin Pirnia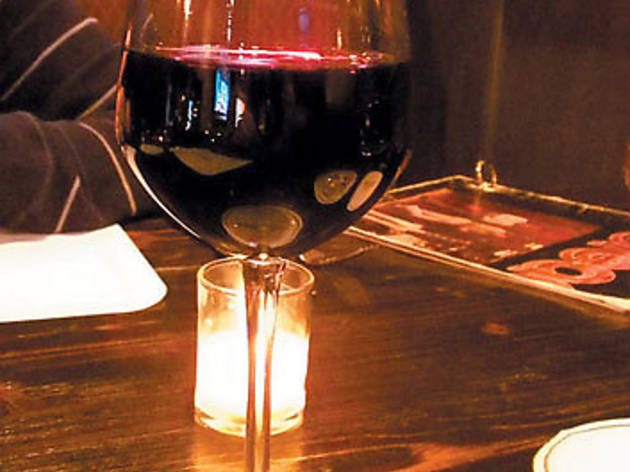 6/10
Photograph: Garin Pirnia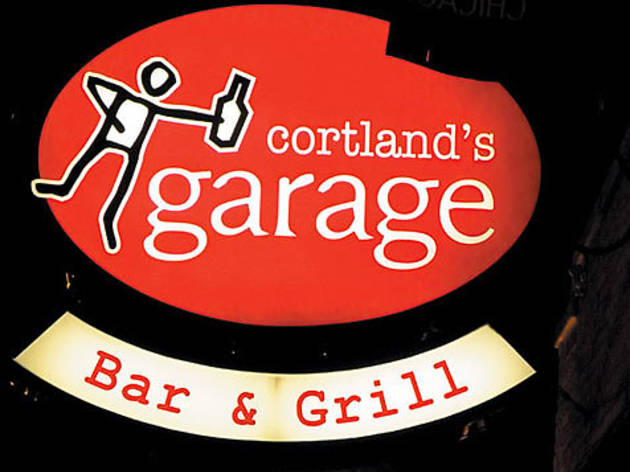 7/10
Photograph: Garin Pirnia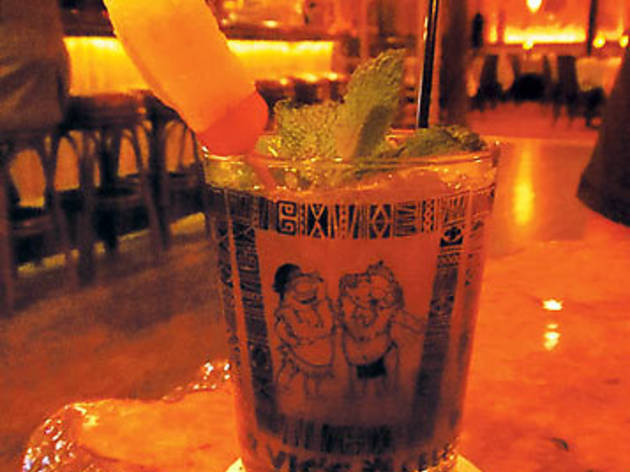 8/10
Photograph: Garin Pirnia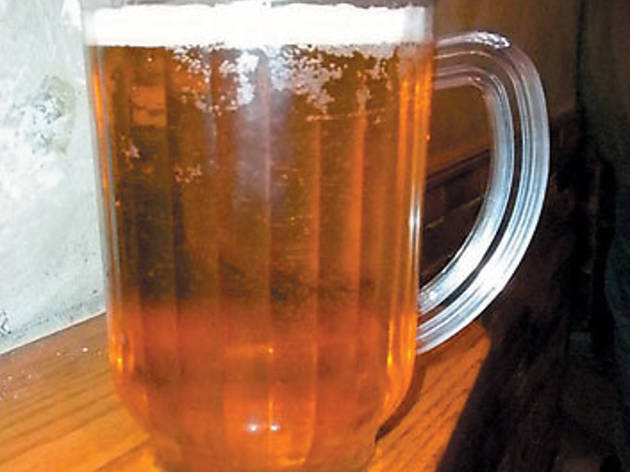 9/10
Photograph: Garin Pirnia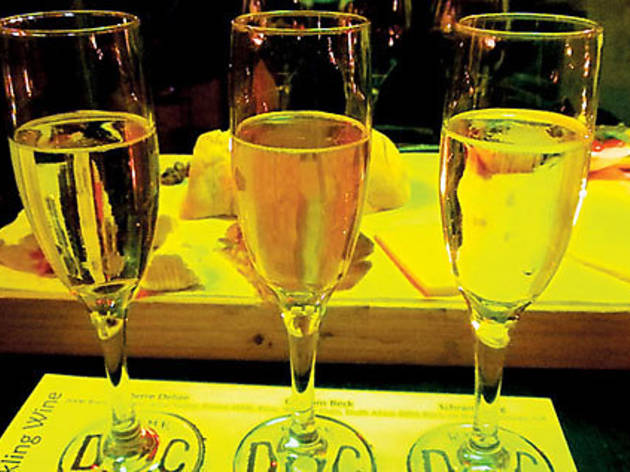 10/10
Photograph: Garin Pirnia
$7.75 unlimited Bloody Mary bar(1) at the Rail, Saturdays and Sundays 10:30am–3pm. The bartender pours some vodka in a glass and away you go to the buffet: Add Bloody mix, then shove in as many pickles, lemons, hot sauces (like Red Rectum), celery and olives as possible. Voilà—an entire day's worth of nourishment! 4709 N Damen Ave, 773-878-9400.
$6 sangria pitchers(2) at Coobah, Tuesdays 5–11pm. A pitcher of sangria usually costs $18 here, so no wonder this Spanish dining haven gets packed on Tuesdays. 3423 N Southport Ave, 773-528-2220.
$10 unlimited open bar(3) at Purple Haze, Tuesdays 7–10pm. Wrigleyville isn't always pleasant, but after three hours of nonstop tippling, you'll forget where you are. Well drinks are served in plastic cups and the decor is sparse (the purple theme is a tribute to Northwestern University), but for the best drink deal in town, a little goes a long way. 3415 N Clark St, 773-975-6677.
$3.50 house margarita(4) at Flo, Tuesdays–Thursdays 2:30–10pm, Fridays until 5:30pm. Drinking on a Tuesday afternoon could result in rehab, but in these tough times, no one's judging. Flo takes a salt-encrusted glass and tops it off with fresh juices and a lime wedge. 1434 W Chicago Ave, 312-243-0477.
$4 sangria paired with $1 tacos(5) at Caoba, Tuesdays. Buy a drink on special such as the $4 sangria and get unlimited mini chicken, pork and steak tacos for just $1 each. 1619 N Damen Ave, 773-342-2622.
Half-price glasses of wine(6), $4–$6.50 at Rockit Bar and Grill, Mondays. While sipping on moderate pours of pinot grigios, malbecs, cabs and dessert wines, impress your date by picking out those notes of berries and chocolate like a true oenophile. Albeit alluring, avoid the spendy $19 Rockit burger—Dionysus would've wanted it that way. 22 W Hubbard St, 312-645-6000; 3700 N Clark St, 773-645-4400.
$10 margarita pitchers at Cortland's Garage (7), Thursdays 5pm–2am. It's (scrumptious) taco night every Thursday at this Bucktown hangout. Bartenders might not blend the best margaritas in town, but a pitcher for what most places charge for one drink makes it better than average. 1645 W Cortland St, 773-862-7877.
$5 mai tais(8) at Trader Vic's, Thursdays 4pm–midnight. Polynesian joint Trader Vic's housemade mai tai might be the cheapest drink in the tony Viagra Triangle. Gold and dark rums are mixed with orange almond liqueur and fresh lime juice, then shaken and poured over crushed ice and garnished with fruit and mint. 1030 N State St, 312-642-6500.
$5 Leinenkugel pitchers(9) at Gallery Cabaret, Thursdays 5pm–2am. Part hipster and part old-man hippie bar, the always-lively Gallery Cabaret combines artwork (the gallery) and open mike (the cabaret) with a long list of daily beer specials, including Wisconsin's Leinenkugel pitchers and pints. Yes, the beer's cheap, but it's also surprisingly high quality. 2020 N Oakley Ave, 773-489-5471.
$10 wine flights(10)w at D.O.C. Wine Bar, Sundays 5pm–2am. A blazing fireplace, lounge music and comfy sofas make Dunlay's adjacent wine room conducive to sampling the world's best wines, from the Loire Valley in France to Calistoga, California. Choose from eight flights of red, white or bubbly. With three glasses per flight, you just might discover something unexpected. 2602 N Clark St, 773-883-5101.
We hope it wasn't Garin Pirnia's internship at TOC years ago that turned her attention to booze. The Chi.Myopenbar.com editor-in-chief and self-described cheapskate has since become a chief bar czar via the New York-born website that guides readers on drinking for nothing, or next to nothing, any day of the week.