Best of the fests | Dearborn Garden Walk + Chinatown Summer Fair
Travel to China and Hollywood at two distinctive summer festivals.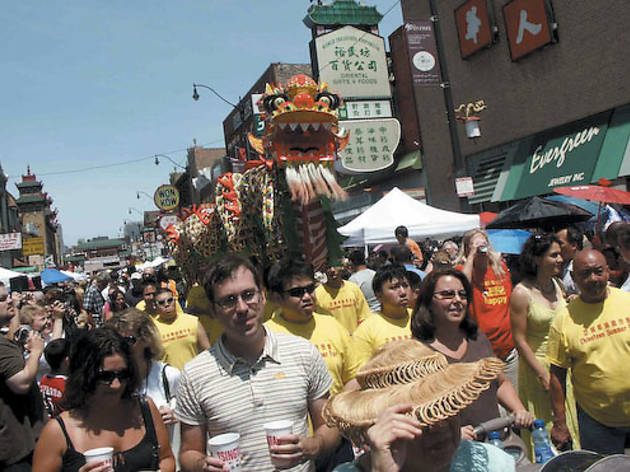 Dearborn Garden Walk
If your citified eyes are craving some flora, come see how the hoity-toity residents of the Gold Coast keep their gardens. The theme for this year's garden walk is Hollywood legend Elizabeth Taylor, who, according to the North Dearborn Association's publicist, "had rich ties to Chicago." Despite the questionable Chicago connection to Liz, the vignettes promise to be inventive: One garden mirrors the set of Taylor's film Cleopatra and another features the place where she launched her Passion perfume. Hand-picked local designers include Steven Burgert, founder of I.D. Chicago, and Amanda Wolfson of Oak Street Design. The walk includes a guided tour of the architectural beauties that line Dearborn Parkway as well as live jazz and classical music in select gardens. Enter at Latin Lower School, 1531 N Dearborn St (312-632-1241). Sun 17, noon–5pm; $35, advance $30.
Chinatown Summer Fair
At this 23rd annual fair, take time to explore Chinatown beyond window shopping. Listen to live, traditional Chinese music while sipping on discounted bubble tea from Joy Yee's or buy a purse or bamboo plants from the 40 or so street vendors. Catch the Dragon and Lion Dance Procession (12:30pm), a traditional dance hearkening back to imperial China—always a crowd favorite. Starts at 23rd St and Wentworth Ave (773-868-3010). Sun 17, 10am–8pm; free.