20 things that have changed in Chicago since 2005
Willis who? And what's a Toews? Here's a look back at some of the major changes in Chicago over the past 10 years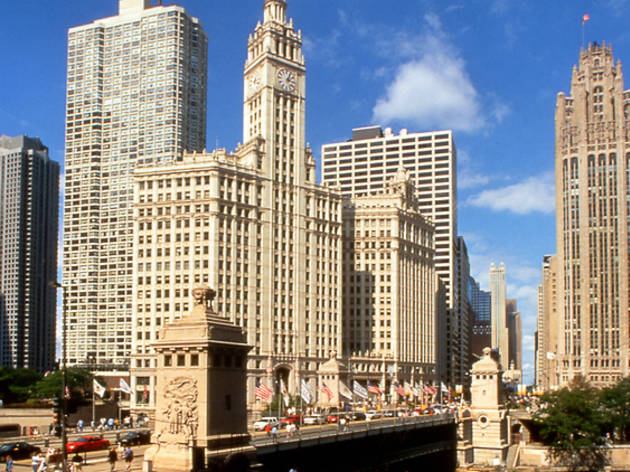 When Time Out Chicago launched in March 2005, the Sears Tower was still called by its proper name, cocktail bars had yet to catch on and our craft beer scene consisted solely of Goose Island.
Ten years later, Chicago has a host of new things to do, and Time Out's been there to chronicle it all. In the spirit of our tenth anniversary, here's a list of 20 things that have changed in Chicago since our launch.
RECOMMENDED: More on Time Out Chicago's 10-year anniversary
How Chicago's changed in 10 years
1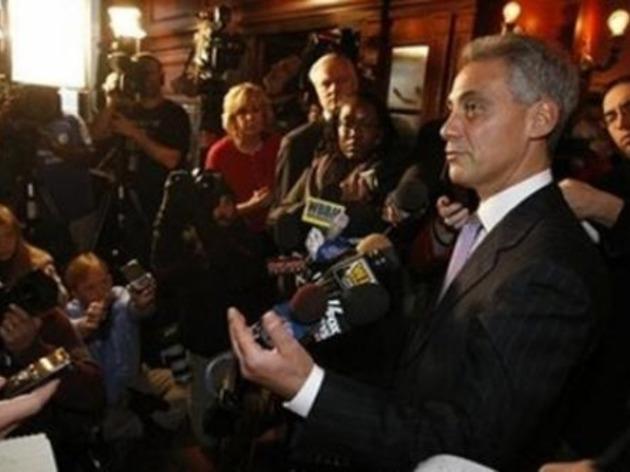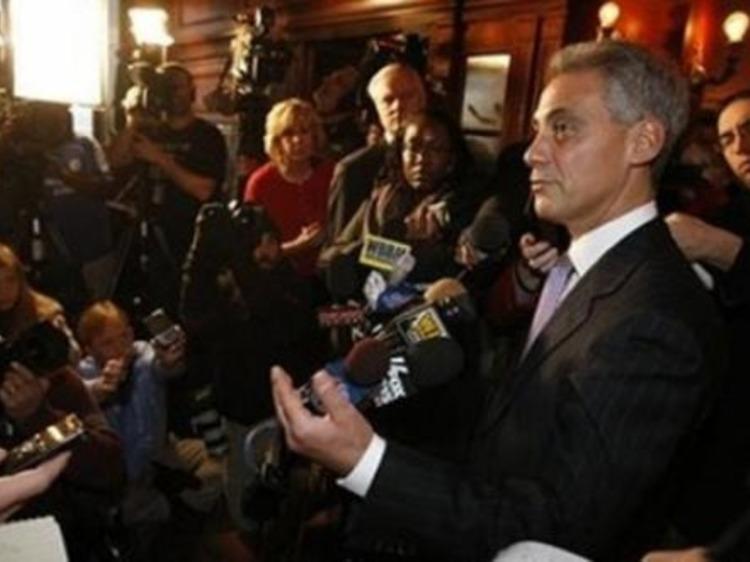 A new sheriff came to the mayor's office
An entire generation of Chicagoans grew up under Mayor Richard M. Daley's 22-year administration, which was the longest in the city's history. In 2010, that changed when Daley announced that he would not seek a seventh term. At that point, Rahm Emanuel left his position as White House Chief of Staff to launch his mayoral campaign, which he went on to win easily with a 55 percent majority. In last month's election, his seat came under contest when he was forced into an April 7 runoff against Jesus "Chuy" Garcia.
2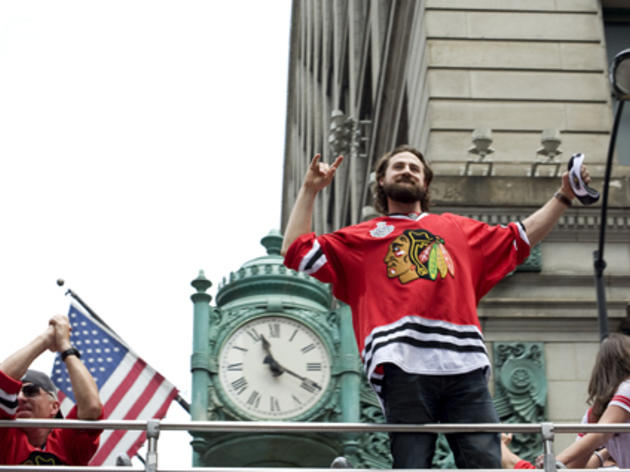 The Blackhawks became huge (and on TV)
Until Bill Wirtz died in 2007, the Blackhawks were better known at the Blackouts. The games were not televised. Accordingly, the team stunk, but at least you could get dirt cheap tickets to games. When Rocky Wirtz took over, the team returned to the airwaves, money pumped in, and we drafted Toews and Kane.
3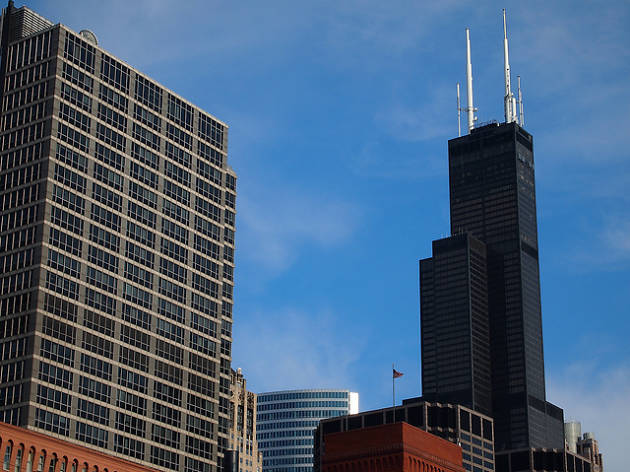 Jaysin Trevino/Flickr
The Sears Tower got a new name
From its completion in 1973 until 1998, the Sears Tower was the tallest building in the world. In 2009, the naming rights for the building were turned over to the London-based Willis Group Holdings, Ltd., which gave way to an endless series of
Diff'rent Strokes
references for the Willis Tower. The renaming was a long time coming — Sears sold the tower in 1994 and vacated it altogether the following year. Either way, any real Chicagoan calls the building by its proper name and knows that it remains the tallest building in the country (the spire on New York's One World Trade Center does not count).
4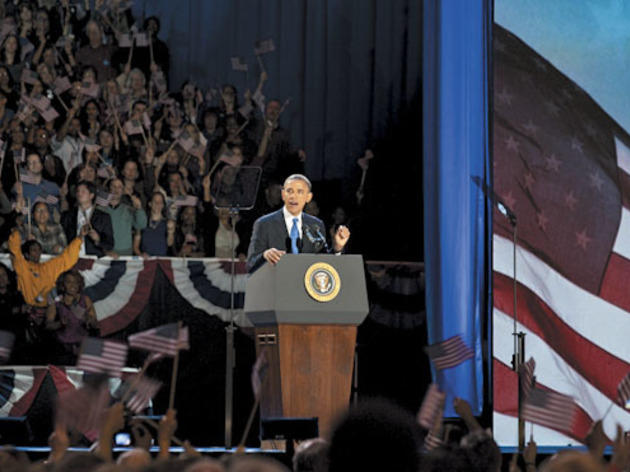 Obama went from senator to president
January 4, 2005, was Barack Obama's first day on the job as a U.S. Senator representing Illinois after winning a not-at-all hotly contested race against perma-candidate Alan Keyes. We all know what happened next.
5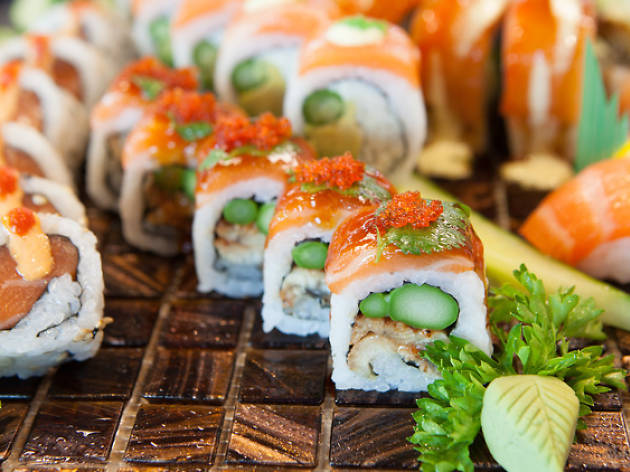 Photograph: Martha Williams
Dominick's left town, Mariano's moved in
In the late 1990s, Bob Mariano rose through the ranks to become CEO of Domnick's. After Safeway bought the company, Mariano left for Roundy's where he would be named CEO in 2002. Less than a decade later, Roundy's started opening up Mariano's Fresh Market locations across Chicago, many of which were across the street from a Dominick's. In 2013, Safeway announced that they would be exiting the Chicago market. Mariano's would go on to take over several of their former locations. There's no better way to say "F you" to your old boss than by running them out of business.
6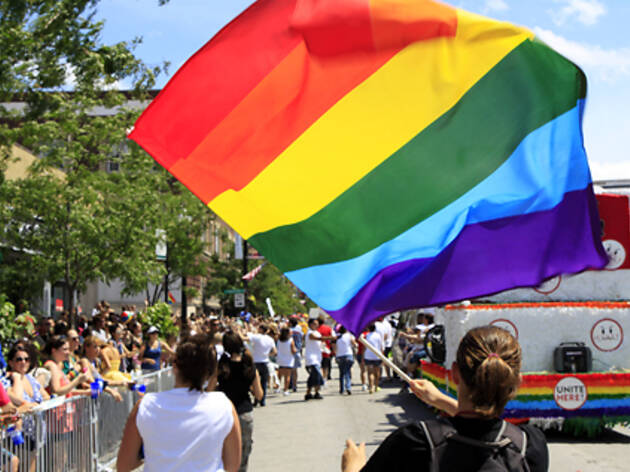 New legislation changed our lives
New legislation in Chicago and Illinois overall reveals how much the city has changed since 2005. Gay marriage became a legal practice across Illinois in 2014. The state passed a medical marijuana bill in 2013, and Chicago will see its first dispensaries later this year. You could light up a cigarette in pretty much any bar in the city until 2008, when the Smoke Free Illinois Act went into effect. Concealed carry is now a thing in Chicago, and is made clear by the anti-pistol signs plastered on business windows across town. In 2005, red light cameras were barely present in Chicago with a total of just 20 locations. Now, there are 174 red light camera locations with another 144 speed camera locations. Let's not forget about Daley privatizing the city's parking meters on a 75-year lease.
7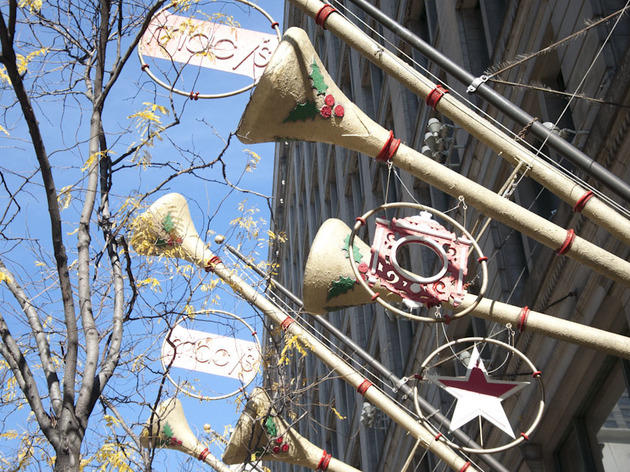 Photograph: Nicole Schneider
Marshall Fields's was acquired by Macy's
Nearly 10 years later, Chicagoans are
still
bitter about the iconic department store being acquired by Macy's in 2006. (Posted on Marshall Field's defunct Yelp listing on Sept 7, 2014: "
It is 2014 and I still miss Marshall Field's. This place will always hold a special place in my heart.")
While we think people need to get a grip, it's just a store, we will say the holiday windows have been seriously lacking since the takeover.
8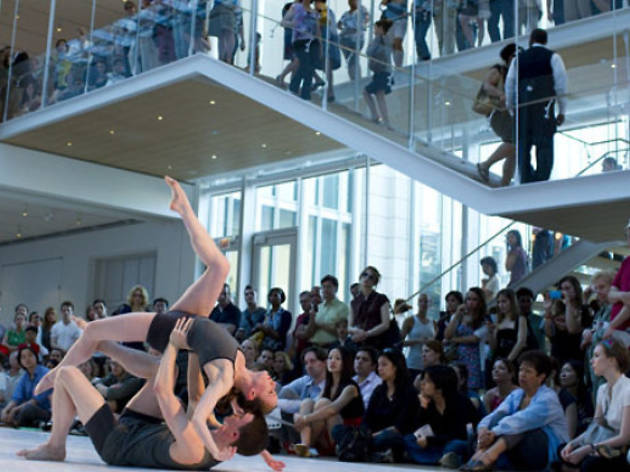 Photograph: Todd Rosenberg
The Art Institute added the Modern Wing
There is no shortage of classic masterpieces housed within the Art Institute, but when the museum's collection of modern art started to balloon, officials decided it was time for an addition. Designed by Italian architect Renzo Piano, the sleek, naturally lit Modern Wing opened in 2009, adding 60,000 square feet of new gallery space to the museum. If Ferris Bueller were to take a day off in 2015, he would probably stop by the Modern Wing to gaze at Gerhard Richter's "Kerze", a piece made famous after appearing on the cover of Sonic Youth's Daydream Nation.
9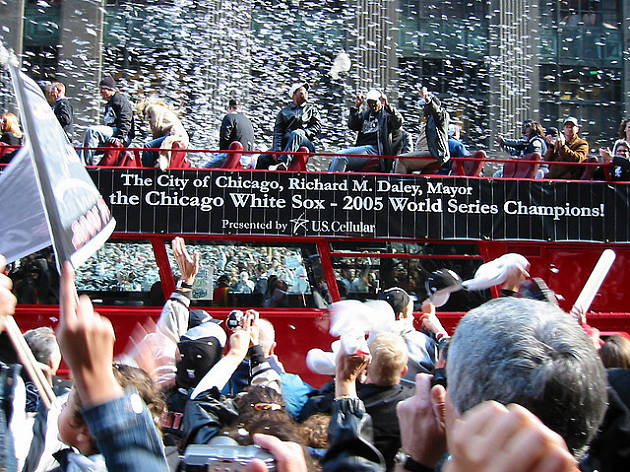 Derek Kaczmarczyk/Flickr
The White Sox brought a World Series title to Chicago
Chicago found its long-lost World Series title in 2005 with a stellar season from the White Sox. The scrappy South Siders led by eccentric skipper Ozzie Guillén tallied 99 regular season victories and lost just one postseason game en route to the club's first championship since 1917. The Cubs are still waiting.
10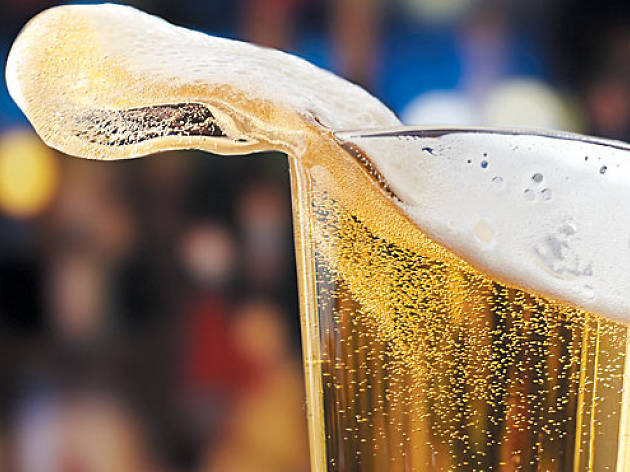 Chicago's craft beer scene was born
Ten years ago, there was Goose Island, and that's about it in terms of drinking locally. Now? If you're not drinking beer brewed down the street, you're practically trying to be contrarian. Dozens of breweries are turning out all kinds of brews and getting creative with it—Moody Tongue approaches brewing like cooking, Five Rabbit makes Latin-style beers, and Forbidden Root uses flowers, stems, roots and leaves to give its product unique flavor profiles.
11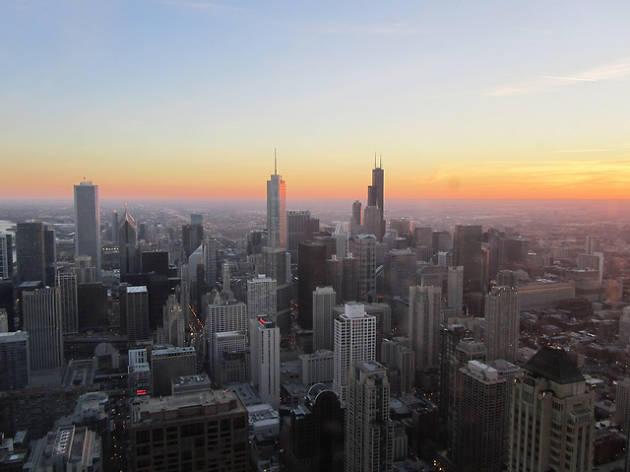 David Jones/Flickr
The skyline got some glassy additions
Though not quite the downtown we see in
Divergent
, the architectural additions to the Loop have contrasted our castle-like classics with futuristic glass skyscrapers. The Aqua Tower, Trump Tower, Loews Hotel and Roosevelt University make big action sequences in turkeys like
Transformers 3
and
Jupiter Ascending
sleek and twinkling, at the very least.
12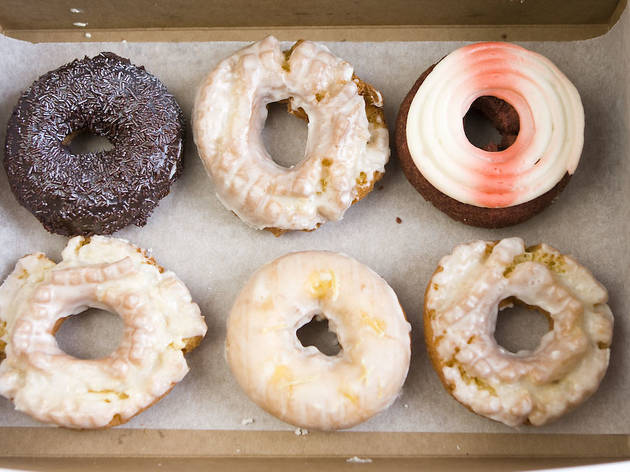 Photograph: Erica Gannett
Eating out became more complicated
In 2005, you know what we didn't have? Fancy doughnuts (Doughnut Vault, the forefather of the movement, opened in 2011); cold-pressed juices; an overabundance of fried chicken; fried eggs on everything; and overly elaborate burgers (Kuma's Corner opened in 2005). Eating in those days was simpler, but it was also less delicious.
13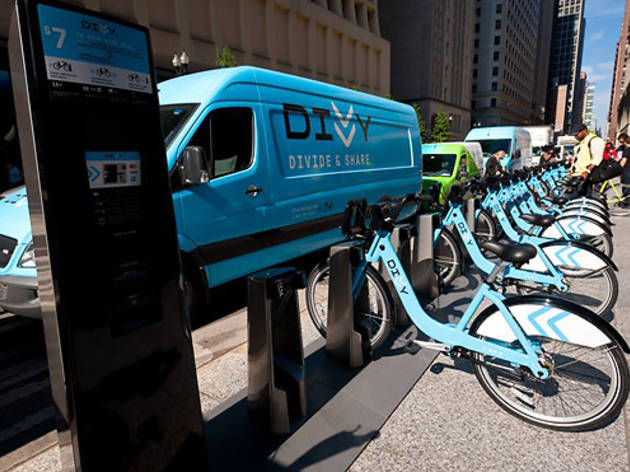 Biking in the city is a hell of a lot safer
Biking in the city is a whole different beast than it was a decade ago. In 2013, Chicago introduced the Divvy bike sharing program that gave thousands of commuters access to a bicycle. Over the past few years, nearly 100 miles of protected bike lanes have been installed around town. In 2014, Chicago was named the second-best city for cycling by
Bicycling Magazine
. Later this year, the 606 will offer an elevated, car-free path for cyclists between Humboldt Park and West Town.
14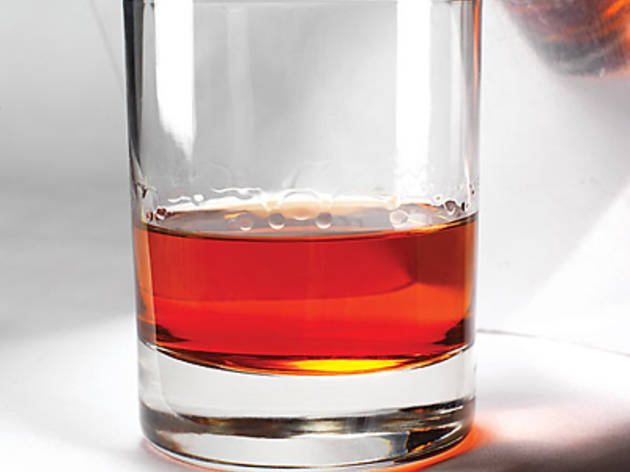 Photograph: Brendan Lekan
Cocktail bars became a thing
If you read our inaugural issue and wanted a cocktail, you'd probably head somewhere like Whiskey Blue in the W Hotel or Trader Vic's for tiki, but neither still exist. Chicago's current cocktail renaissance didn't start until 2007, when the Violet Hour opened, and since then there's been a constant stream of openings, from high-tech bars like the Aviary to low-key neighborhood spots that take cocktails seriously, like Sportsman's Club.
15
Larry Hoffman/Flickr
The city's population shrunk and prices have changed
How have things changed for us Chicagoans over the last decade? Well, for starters, there are fewer of us, as the population has dropped from 2.8 million in 2005 to 2.7 million at last measure. And yet, rental vacancies have plummeted from 9.26% to 7%, which could explain why we went from spending 24.9% of our income on rent to 31.3%. Speaking of income, it used to cost us just $1.75 to ride the CTA to work in 2005; these days it's $2.25. A beer at Wrigley set you back a fiver in 2005. Ten years later? Well, last season it was $8.50 and there are rumors of a jump to a full Hamilton. At least something is always looking up for the Cubs.
16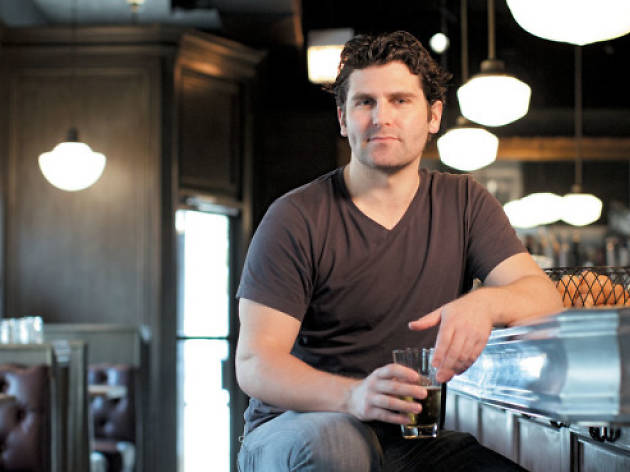 Photograph: Chris Strong
Brendan Sodikoff took the city's restaurant scene by storm
The prolific restaurateur didn't even live in Chicago in 2005—he was the pastry chef at Frasca Food & Wine in Boulder. After a stint at Olive & Ivy in Scottsdale as executive chef, he moved to Chicago and started working at the Lettuce Entertain You test kitchen in 2008. In 2010, he went out on his own and opened Gilt Bar, the first of a barrage of restaurants. While Dillman's, the high-end Jewish deli concept, didn't last long, Sodikoff has so many successful restaurants (Maude's Liquor Bar, Au Cheval, Bavette's Bar & Boeuf and others) that it's hard to think of the dining scene today without him.
17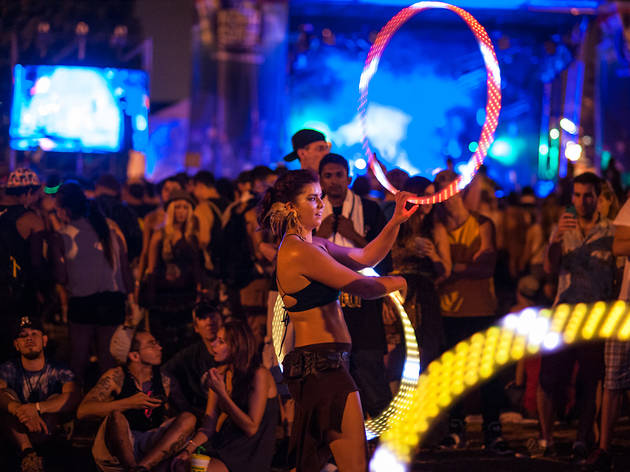 Photograph: Max Herman
A slew of festivals came to Chicago
Before 2005, Chicago merely had tired tourist draws like Blues Fest, Jazz Fest and the Taste. The arrival of Lolla and Pitchfork spurred a ridiculous proliferation of summer festivals, with Spring Awakening, Riot Fest, North Coast and so many more following. Heck, we even have festivals in January like Tomorrow Never Knows and Bluegrass and Blues.
18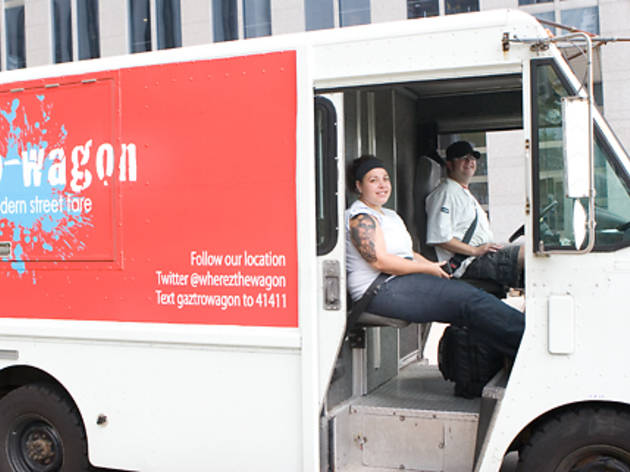 Photograph: Kate Dessa
City Hall let food trucks happen
After being mired in bureaucratic red tape, Chicago's food truck scene finally started to take off in the last few years. While we still have work to do to match great food truck cities like Portland or Austin, now that operators can cook onboard trucks and park more places, Chicago diners have access to pierogis, tacos, fried chicken sandwiches, tamales and more.
19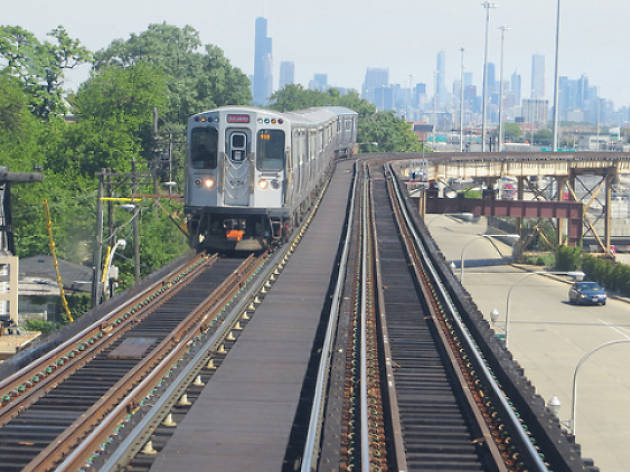 David Wilson/Flickr
The CTA added the Pink Line (and a few other stops)
Chicago's El has undergone a facelift over the past decade. In 2005, the Pink Line was just a branch of the Blue Line. The Morgan, McCormick Place and Oakton-Skokie stations were nonexistent. There was a Washington/State Red Line station until it was closed in 2006 to give way for a failed "superstation" at Block 37. With a

medley of projects on its bill

, things are looking up for the CTA — assuming that new Gov. Bruce Rauner's sweeping budget cuts do not interfere.
20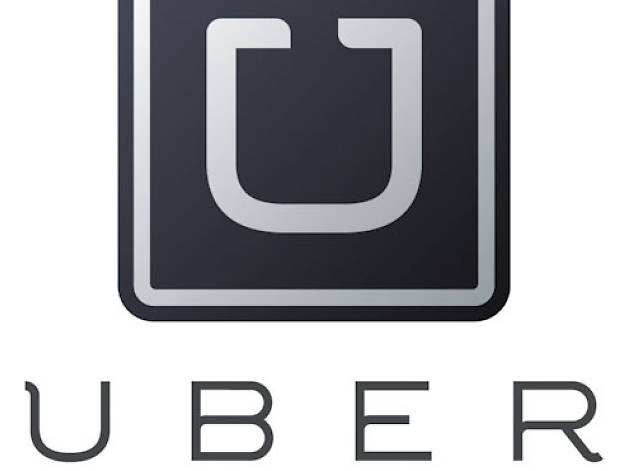 Everything you love was invented
Nearly everything you hold dear today didn't exist before 2005. Can you imagine your life without Facebook (2007), Twitter (2006), Instagram (2010), your iPhone (2007), Uber (2011, in Chicago), Netflix streaming (2007) and YouTube (2005)? We can, but we don't want to.