Exercise your options
Find the gym that fits your style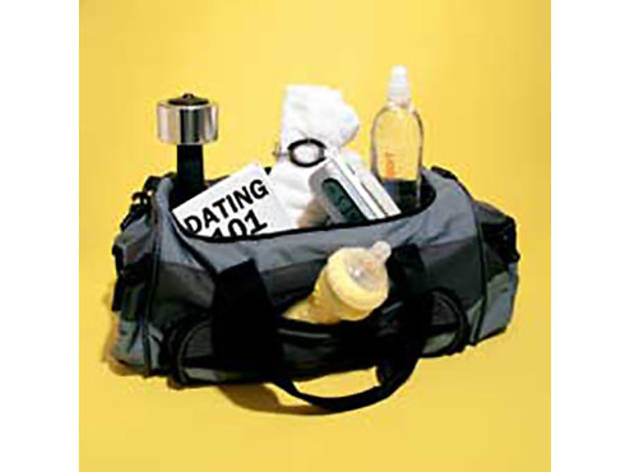 But what if you found a gym so perfectly attuned to your needs and personality that workouts weren't such a...well, workout? We scoured Chicago health clubs, from ultraposh dens of luxury to unintimidating neighborhood joints, to find the perfect gym for muscle-bound power-lifters, spa princesses and everyone in between. We also found spots that offer surprising perks, and give you some etiquette tips to keep you from getting stuffed into a locker. Now go lace up and prepare to meet your match.
Meathead meccas
Think Pilates is for pansies? Pile on the plates at these spots.
Quads Gym
3727 N Broadway, 773-404-7867,www.quadsgym.com
Quads was recently rated by Muscle & Fitness magazine as one of the top ten hard-core gyms in the country. Its members seek maximum results with minimal gym time, minus the attitude—no one's looking in the mirror and kissing biceps here. Free weights and machines, including Hammer Strength leverage machines, abound in this tidy facility. They've got six complete sets of dumbells so that no one has to wait around; two of those sets go all the way up to 150 pounds per dumbbell. Staff members are knowledgeable about equipment because they obviously use it. Quads' food shop, Manna, stocks healthy snacks and Intelligentsia coffee to give you the energy to push out that last rep, plus supplements such as creatine and half a dozen different protein powders.—Jen Hazen
B&W Gym
5920 N Ridge Ave, 773-561-9692,www.bwgym.com
This North Side gym claims to be the place for "people who don't want to do the health-club scene." Although staff is friendly and members appear engrossed in training regimens, the cardio equipment is limited. When asked about the treadmills, an employee pointed out which one "works the best." However, if you're dissapointed to see fewer than 20 cardio machines, you're probably in the wrong place anyway. On the other hand, if you're excited to see two big rooms containing 100 or so strength machines, you may have found your perfect gym. Unfortunately, the women's changing room consists of a small curtained area 20 feet away from guys grunting at squat racks. Membership is inexpensive ($206/year is the current deal) and personal trainers are available, but the beginning bodybuilder may want to work out elsewhere.—Jen Hazen
Lance's Gym
2980 S Archer Ave, 773-927-0008
If you're more Terminator Schwarzenegger than Governator Schwarzenegger (or want to be), Lance's Gym might be the place for you. The owner, Lance Karabel, is a power-lifter himself, and his large, ripped presence is an inspiration to work the 5,000 pounds of free weights here. Many of the members, both male and female, are power-lifters and body-builders who have competed in national competitions. A small cardio room with 11 machines is available, but the main focus here is getting pumped up. They have plenty of serious lifting equipment, such as power racks with built-in spotters designed to catch the weight if you lose your grip. This is also one of the few gyms that still offers good old-fashioned chalk. "I think other gyms may be worried that it will make a mess, but I do think chalk is better than gloves. It's amazing how it can help your grip," says Lance.—Emily Hiser
Let's get physical
Where Members pick up more than weights
Bally Total Fitness Century City
2828 N Clark St, 773-929-6900, www.ballyfitness.com
What this Bally gym lacks in updated equipment it makes up for with AT-TI-TUDE. Perched on the top floors of the Century Centre, this Bally outpost pipes subdued but fabulous dance music through the sound system as Lakeview ladies run shoulder-to-shoulder with toned Boystown boys on the 155 cardio machines dominating the first floor. On the second, a 12-laps-to-the-mile track borders the 5,000-square-foot free-weight room. But the real action happens in the wet area. The 25-meter pool sits next to a sauna and a huge, coed whirlpool, where we've seen some tiny Speedos on some very bulked-up guys. If it's socializing you're after, come during peak hours: This gym gets insanely packed (a crowd that looks to be equal parts male and female, and a mix of gay and straight) in the early morning and after work. If you want to get a workout, go between 10am and 3pm or after 9pm. Read the contract before you sign, though—Bally seems to favor long-term commitments.—Cecilia Wong
Crunch Fitness
- Lincoln Park: 2727 N Lincoln Ave, 773-477-8400, www.crunch.com
- Grand/Wabash: 38 Grand Ave, 312-828-9777, www.crunch.com
- North/Sheffield: 939 W North Ave, 312-337-1244, www.crunch.com
Hipsters burn carbs alongside the suit-and-tie crowd at the Crunch at Grand and Wabash. The gym's Technicolor walls, covered with images of drag queens and the club's bunny-suited mascot, set the stage for this windowless romper room. Members sip smoothies from the refreshment bar, chat with class partners and trudge along on ellipticals with eyes roving over passersby.
Crunch's facility on Lincoln Avenue in Lincoln Park emits a similar social vibe. The outrageously themed classes that set Crunch apart, such as Cardio Striptease and Cycle Karaoke (yes, you ride while singing along to your favorite tune), encourage role-playing and mingling.
At the Crunch on Sheffield and North, a super-size chess board, a Ms. Pac Man machine and a three-story slide put the fun back into going to the gym. The massive lofted space offers lots of little nooks to find your niche. Stretch while overlooking a killer city view on a second-floor balcony, or take a break and watch the tube while relaxing on mod couches and chairs shaped like giant hands. If nothing's on, get an eyeful of the peekaboo showers with translucent doors that show the silhouettes of the bathers within.—Jen Hazen and Leah Pietrusiak
Equinox Lincoln Park
1750 N Clark St, 312-254-4000, www.equinoxfitness.com
Social butterflies with a lust for modern luxury will adore Equinox Fitness's Lincoln Park location, the New York–based chain's first outpost in Chicago. (Its other locations are at 200 W Monroe St and 900 N Michigan Ave.) The club boasts three floors of the latest weight-lifting and cardio equipment, as well as state-of-the-art yoga and Pilates studios, all in a chic environment of skylights and exposed brick. Personal training is a specialty. But no fitness freak is an island; the club's clientele, a good 90 percent of them well-heeled Lincoln Parkers, mingle at parties centered around the vernal equinoxes, as well as the occasional club-sponsored wine tastings. Events held in cooperation with the Lincoln Park Young Professionals group increases the chance that Equinoxers will make a connection. —Jen Hazen
Steamworks
3246 N Halsted St, 773-248-7717, www.steamworksonline.com
This Boystown spot is more about hooking up than bulking up. The multilevel meet-your-man venue boasts a 2,000-square-foot workout space with a well-maintained assortment of machines and free weights. The clientele isn't typically coming here to work out, but many gay men (and the bicurious who love them) will hit the weight room to get the blood pumping. The two saunas, steam room and 5,000-gallon hot tub are nice, but the latter has been known to have condom wrappers floating around.—Jason Heidemann
In a family way
Perfect for those with tots in tow
Multiplex Gold Coast
1030 N Clark St, 312-944-1030, www.multiplexclubs.com
While this gym hardly measures up to Crunch or Equinox in terms of hip aesthetics (the pink and purple design motif in the ladies' locker room is reminiscent of your grandma's bathroom), its plentiful accommodations make it an ideal spot for parents on the run. In addition to long day-care hours (open until 8:30pm weeknights, $5 for two hours or $30 for the month), the gym offers family swim lessons in its Junior Olympic–size indoor pool.
Depending on the time of day, the clientele varies from senior citizens taking advantage of the rehab program and Rehabilitation Institute of Chicago (a much-lauded, nationally acclaimed hospital housed in the same building) patients using the facilities to young business folk on their lunch hour. An indoor track encircles a basketball court and a small army of strength-training machines and cardio equipment outfitted with TVs. The café lounge at the entrance, replete with a smoothie bar, salads to go, couches and a large-screen TV, is an added perk for the kiddies.—Jessica Herman
New City YMCA
1515 N Halsted St, 312-440-7272, www.ymcachgo.org
Between the Cubs Care Park, a playground, a gymnasium where young locals shoot hoops year-round, a 25-meter indoor pool, and parent/child and youth fitness and swimming classes, the New City YMCA provides ample opportunity for budding athletes to spread their wings.
The Y also looks after their parents, offering free day care for three-month- to seven-year-old tots in the Amazing Kids playroom, a spacious area with lots of equipment and toys. Children are restricted from the workout facilities upstairs, so those concerned about screaming distractions need not worry. The adult fitness rooms dedicated to weight-lifting and cardio equipment are extensive, if a bit musty-smelling, and the studios host martial-arts classes in addition to the traditional aerobics, yoga and Pilates. Members may participate in a complimentary 12-week personal-training program.—Jessica Herman
Evanston Athletic Club
1723 Benson Ave, Evanston, 847-866-6190, www.eaconline.com
Fitness-minded families who shop healthy at the Whole Foods on Chicago Avenue inEvanston and send their kids to Baker Demonstration School and Chiaravalle Montessori come here for full-service treatment. Besides complimentary child care for six-week- to eight-year-olds (with a two-hour limit) and a family locker room, the club offers family climb time at the indoor rock-climbing area (kids five years and up can participate) and an extensive kids swimming program for four-month- to ten-year-olds. Weekend afternoon family swim sessions make for popular bonding sessions, particularly during the colder, we've-got-to-get-out-of-the-house months.—Judy Sutton Taylor
Cheetah Gym Edgewater
5838 N Broadway, 773-728-6600, www.cheetahgym.com
It's a good bet your little ones won't barrel onto the childhood obesity bandwagon if you introduce them to the kids' facilities at this club, where there's a focus on children's fitness, not just busywork, while mommy's building her muscles. The supervised kids' room ($20 a month for a three-hour time limit per day) has a mini climbing wall, and pint-size treadmills and stationary bikes in addition to the requisite toys, books and videos. Cheetah Cubs classes for kids ages four and up include tumbling and beginner yoga. Older kids (ages 9–14) have their own fitness area filled with an array of cardio and strength-training equipment specially designed for smaller bodies.—Judy Sutton Taylor
The specialists
From racquetball to ping-pong, these spots offer hard-to-find amenities
Multiplex Union Station
444 W Jackson Blvd, 312-627-0444, www.multiplexclubs.com
The Multiplex's Union Station branch is housed in a brutal black box looming over the river, but it boasts some impressive facilities within its massive 80,000-square-foot confines. We're in awe of the pristine NBA-size basketball court, and only slightly less jazzed about the Junior Olympic–size swimming pool, spinning room, spa and Internet stations. But what really grabs us by the, uh, balls is the Ping-Pong. Yes, Ping-Pong. As far as we know, this is the only gym in Chicago with an Olympic table-tennis coach on staff: Sasa Drinic, who coaches national champ Ilija "Lupi" Lupulesku and leads a training camp Saturdays ($30 for two hours). During the week, members practice and compete in well-attended open-play sessions from 7:30 to 10pm daily. This is the only time we'll defer to a man with a paddle and bark, "Thank you, sir, may I have another!" Nearby garage parking costs just $5 for up to three hours, but elbow room and anonymity are the big draws here. The membership hasn't been oversold, and waiting for equipment is a rarity. You'll encounter lots of thirtysomething Loop workers (and suburbanites en route to the train station), but nary a showboat on the ellipticals.—John Dugan
Lincoln Park Athletic Club
1019 W Diversey Pkwy, 773-529-2022, www.lpaconline.com
Chicago rock climbers don't have to drive for hours for a great scaling experience: Lincoln Park Athletic Club boasts a nearly 70-foot outdoor climbing wall with enough nooks, crannies and overhangs to satisfy even the most committed rock aficionado. When the outdoor season ends in November, climbers head indoors to tackle LPAC's oscillating, 10-foot wall—think rock-climbing treadmill—that keeps those muscles from getting too flaccid. Nearby, trixies watch large TVs while running on treadmills and working the cross-trainers, while burly dudes in cut-off shirts sling iron in the expansive weight room. And for low-impact exercisers, the club offers yoga classes, a well-stocked spinning studio and a modest four-lane, 20-yard pool.—Joel Reese
Lakeshore Athletic Club Illinois Center
211 N Stetson Ave, 312-616-9000,www.lsac.com
At most gyms the swimming pool is an afterthought, but the 23-yard, four-foot-deep, eight-lane beauty here leaves plenty of room to perfect your stroke. If you're in need of instruction, you're in luck: Allan Feldt, the master swimmer on staff, teaches classes on Tuesday, Wednesday and Friday, and they're included in the membership price. Feldt's known to turn a doggy paddle into a triathlon-winning stroke. Water babies also hop in the water for weekly Master Swim, Aqua Fit and Aqua Pilates classes. Less appealing is the club's grayish-green, circa 1980s decor (seven floors' worth of the well-preserved stuff), which makes you want to get in and out quickly. That's easy to do thanks to the valet parking (fairly steep at $9 an hour) and, if you work downtown, the club's proximity to the Loop. The gym also offers dozens of treadmills and elliptical trainers, squash courts and a dizzyingly high indoor climbing wall.—Madeline Nusser
Bally Total Fitness River City
800 S Wells St, 312-431-0100, www.ballyfitness.comMaintaining the good ol' boys club tradition of racquetball, the River City Bally sports club draws a bevy of businessmen and traders. Two racquetball courts and one squash court are available by reservation only, except during nightly racquetball "challenge hours," during which winners take all—and retain control of the court until unseated. While you'll generally find men 30 and older on the courts, a remarkably diverse crowd, including competitive body builders, frequents the club at large. It's an ideal setup for triathletes, with its eight-lane pool, indoor track and spin studio overlooking the marina. Expansive stretches of carpet dotted with Bosu balls and mats leave plenty of room for stretching. Perks include a hot tub roomy enough for 30 (seriously), a coed sauna, steam rooms in the locker rooms, and an on-site nutritionist. A few words of warning: Bally is working out the kinks in the heating system and areas of the gym can get unusually toasty. Also, showers in the women's locker room tend to sputter every minute or two.—Jessica Herman
Northwestern University's Henry Crown Sports Pavilion
2311 Campus Dr, Evanston, 847-491-4300, www.fitrec.northwestern.edu
Surrounded by a wall of windows and overlooking Evanston's private North Beach, the second-floor indoor track at Northwestern University's Henry Crown Sports Pavilion (known among students as SPAC for sports pavilion and aquatic center) could entice any runner to blow off the treadmill. Scattered across the 165 meters of Tuflex are equal numbers of athletes, students and local residents of all ages trotting across designated "walk," "jog" and "run" lanes. While many Evanstonians frequent the gym for its excellent squash, tennis and basketball courts, you'll mostly find NU undergrad and graduate students sweating away between bouts of studying for exams. Choose your workout time accordingly: Despite plenty of state-of-the-art equipment and two rooms of free weights, early evenings find the place packed to the gills.—Jessica Herman
Chicago Athletic Association
12 S Michigan Ave, 312-236-7500, www.chicagoathletic.com
Hoops aficionados and other fitness enthusiasts will appreciate the CAA's sense of camaraderie and rich architectural design. Founded in 1890, this recently remodeled fitness center has a full-length basketball court, where members and their guests drop by for high-level lunch and evening pickup games. "I've never been, but everyone knows you don't turn down an invitation to play at the CAA," says one wistful basketball fan. In addition to competitive pick-up games, members enjoy regular 3-on-3 tournaments. If you're not in the mood for basketball, pound away on treadmills and weight equipment overlooking Millennium Park.—Jen Hazen
Hey, big spender!
SPEND A LITTLE TIME AT THESE high-end JOINTS
David Barton Gym
600 W Chicago Ave, 312-836-9127, www.davidbartongym.com
In this glitzy gym, everything is designer—the mod Panton chairs in the entryway, the wood-paneled locker room stocked with Bumble and bumble products, the huge steam room lit by fiber-optic lighting and shiny new Hammer Strength workout machines. (Pretty much what you'd expect from a gym located next to swank Japonais.) Even beefy gym owner David Barton can be occasionally spotted pumping iron in Air Force One sneakers, designer acid-washed denim and perfectly shagged hair. So it's only fitting that this NYC Chelsea-district import—the highest-profile addition to Chicago's workout scene—specializes in sculpting your body through one-on-one sessions with a stylish (and accomplished) trainer. But it might come as a surprise that the staff is as sweet and warm as your sweater-knitting grandma. Another bonus: The convenient parking is only a buck an hour.—Madeline Nusser
East Bank Club
500 N Kingsbury St, 312-527-5801, www.eastbankclub.com
At 25, the club that put posh workouts on the map is still the leader of the pack. If you can swing the monthly dues ($160 for individuals, with a $500 initiation fee), there's simply no place like it, whether your gym agenda is hard-core (Gyrotonic Pilates, racquetball, kickboxing) or you're more the couch-potato type (steam rooms, massages, manis and pedis, facials, lounging by one of several pools). You feel like an A-lister from the moment you valet park and get handed a complimentary newspaper on your way in, and you're in good company: Michael Jordan still stops by to play in the basketball league, and early risers wipe the sleep from their eyes to catch glimpses of Oprah on the treadmill.—Judy Sutton Taylor
Holmes Place
355 E Grand Ave, 312-467-1111, www.holmesplace.com
How best to describe this London import? In a word, posh. This pristine gym offers luxurious amenities such as heated locker-room floors, a full-service spa, supervised child care, an ozone-treated (i.e., less harsh than chlorine, and better for your skin and hair) stainless-steel pool and a café that serves sandwiches and smoothies. Floor-to-ceiling windows offer views of Lake Michigan, but plenty of flat-screen TVs are at your service as well. Have a personal trainer guide you on some of the latest equipment, or join the twenty- and thirtysomethings in popular spinning and yoga classes. It's a swanky club, but Holmes Place ranks surprisingly low on the snobbery scale—making it a no-sweat choice for those with discerning tastes and deep pockets.—Annie Tomlin
Wells Street Athletic Club
1513 N Wells St, 312-573-0203, www.wellsstathleticclub.com
Neighborhood clubs can have a weird, two-bit vibe sometimes. But if your neighborhood's Old Town, you wouldn't expect less than this top-notch year-old boutique gym. Billing itself as "home of the classic workout," this isn't the gym to sign up for the latest trapeze class. There's a small selection of yoga, spinning, ballet and toning classes, a full selection of strength-training equipment and the nicest cardio equipment we've seen anywhere—all in a space done up in classic subway tile and dark woods. The crowds are thin for now (and we like it that way), and there are lots of nice little touches, like eucalyptus oil misted into the steam rooms and an optional laundry service for your workout gear.—Judy Sutton Taylor
Off-peak performers
They keep the same odd hours you do
Chicago Fitness Center
3131 N Lincoln Ave, 773-549-8181, www.chicagofitnesscenter.com
Best known for its martial-arts classes, the Chicago Fitness Center is the headquarters for the U.S. Shidokan Karate Association and boasts a fully equipped dojo (training studio) and a 20-by-20 sparring ring. But you don't have to be a sensei to be a badass at this gym; flex for the Lincoln Avenue passersby as you work it (24/7, if you so desire) on the cardio machines facing the Lakeview street. Downstairs, strut on a small indoor track that encircles weight-lifting equipment and a studio for spinning, Pilates and muscle toning. Grecian god–like instructor Mondale Hackett is inspiration enough to attend class. Enhance your rippling muscles at the gym's tanning spa, and bring quarters to park in the lot behind the building.—Emily Hiser
Xsport Fitness Piper's Alley
230 W North Ave, 312-932-9100, www.xsportfitness.com
Tired of racing people to the only open stair-climber or swimming head-to-heel with strangers? Put an end to all that by working out at three in the morning. Aside from the spa and child-care center, everything at this 55,000-square-foot gym stays open all night. There are no spinning classes (or any classes for that matter) in the wee hours, but the 25-meter pool, two-story rock-climbing wall, full-size basketball court and a shitload of machines and free weights can be used any time of the day or night. In the evening, the bilevel, coed hot tub packs a crowd looking to soothe aching muscles. Few people show up late at night, but those who do pretty much have their run of the joint.—Mark Sinclair
One size fits all
Neighborhood spots for the rest of us
Cheetah Gym Andersonville
5248 N Clark St, 773-728-7777, www.cheetahgym.com
Socializing isn't a priority at this storefront gym; members are twenty- and thirtysomethings who just want to get in a workout and get out. Not that the loftlike gym isn't a great place to linger: Two three-story waterfalls flank the staircase, and hardwood floors, lots of windows, and exposed brick and beams lend a warm, homey feel. Nearly all the ellipticals, stationary bikes and treadmills are equipped with flat-screen TVs—just plug in your headphones and start flipping through channels. Yoga, Pilates and fitness classes are plentiful, but sign up at least ten minutes in advance for the Free Wheeln' (spinning) classes—they fill up fast. Locker rooms are clean, but a little cramped, and an ongoing dispute between the gym and neighboring bar Farragut's over a boiler has resulted in a hot-water shortage. So grab a salad, sandwich, wrap or smoothie from the gym's Energia juice bar, and shower at home.—Laura Baginski
Temoc's Gym, Fitness Center and Nutrition Bar
2118–20 S Halsted St, 312-226-9491
A true neighborhood storefront gym, Temoc's Gym is a workout oasis that's easily accessible from Highway 55 and Highway 90/94. Pilsen residents find plentiful parking on the street outside the gym. One room is full of cardio equipment, where you can find people working out and socializing, while the adjacent weight room is home to a "nutrition bar" offering healthy sandwiches, salads and smoothies. Head home to shower (when we say "true neighborhood storefront" we honestly mean no frills), but feel free to stash your belongings in a small locker in the back of the gym.—Emily Hiser
DePaul's Ray Meyer Fitness and Recreation Center
2235 N Sheffield Ave, 773-325-4555, condor.depaul.edu/~rec
DePaul's Ray Meyer gym is a versatile home for the weekend warrior, soccer mom, college student or neighborhood resident who wants to join a pickup basketball game, swim laps in a 25-yard pool, work out on state-of-the-art cardio and weight equipment, or check out a spin class. Avoid Saturday mornings if toddlers in tutus freak you out, and steer clear of 5 to 7pm on weekdays when bubbly coeds pack the place (unless that's your thing). Locker rooms are plush, and the juice bar is an ideal bookend to your workout. Bring quarters for metered parking on Sheffield Avenue.—Emily Hiser
Webster Fitness Club
957 W Webster Ave, 773-248-2006, www.websterfitness.com
Walk past Webster Fitness Club when it's crowded, and you might not be able to see in—windows tend to steam up from people pounding away on cardio equipment. A group fitness studio hosts kickboxing, yoga and Pilates, and new weight equipment and small-but-clean locker rooms round out the gym. Although WFC is right next to DePaul's campus, you won't find too many students here—most belong to the university's Ray Meyer Fitness Center. Instead, you'll find mostly neighborhood folks and a lot of artists.—Emily Hiser
McCormick Tribune YMCA
1834 N Lawndale Ave, 773-235-2525, www.ymcachgo.org
One of the newer YMCAs in the city, theMcCormick Tribune Y in Logan Square is clean and spacious. On any given day, neighborhood residents play basketball in the large gym while kids enjoy outdoor playground equipment. Upstairs is home to cardio equipment and a weight room, while large, spotless locker rooms reside downstairs. Spinning, step and yoga classes are included with membership, and plans are in the works to build an indoor swimming pool. Members can also participate in community volunteer programs.—Emily Hiser
Bucktown Fitness Club
2100 W North Ave, 773-235-3455, www.bucktownfitness.com
Long considered a muscle-man's gym, Bucktown Fitness is burdened with a heavy weight it can't lift: gentrification. But owner Jaime Rodriguez has lived in the 'hood for 40 years (he opened Bucktown Fitness 14 years ago) and is not planning on leaving anytime soon. Regular folks looking to harden their bodies will feel at ease in this small but well-equipped, impeccably kept gym. (The crowd leans toward a male clientele, but when we dropped in there were a handful of women working out hassle-free.) The first floor is mainly devoted to free weights, though there are treadmills in the back and more equipment on the second floor for a total of about 35 cardio machines. Rodriguez doesn't advertise, meaning that even during the busiest times (early evening on Mondays and Tuesdays) there's vacant equipment, so you can get down to business and out the door in no time.—Cecilia Wong
(See Chill Out for gym pricing and services information.)