Free things to do in Chicago in February
Close out winter with a happy wallet by taking advantage of these fantastic free things to do in Chicago in February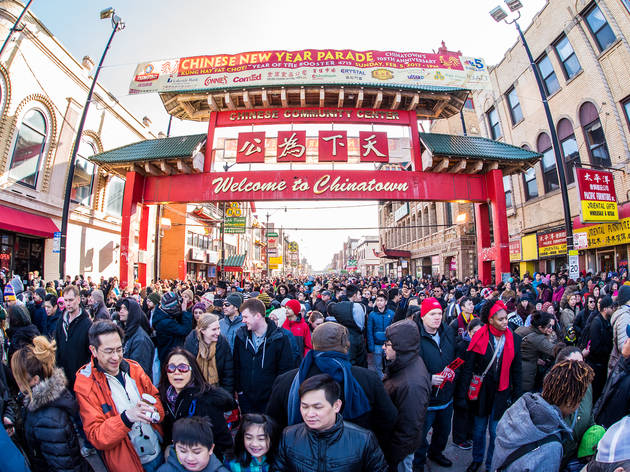 All right, Chicago, this is the tough stretch. It may be the shortest month of the year, but between the "Oh my god, it's still winter?" weather and Valentine's Day, February in Chicago seems to drag on forever. But don't worry! We've assembled this list of the best free things to do in February to keep you sane and happy, without going broke. Take in fantastic Chinese New Year events, check out incredible contemporary up and hit up concerts at the city's best venues, all free of charge. Just because the weather is miserable this month doesn't mean you have to be!
Recommended: Events calendar for February in Chicago
Free things to do in February in Chicago
Christopher Piatt hosts this weekly "live magazine," a cavalcade of culture, politics and wit featuring journalists, actors, comedians and musicians offering idiosyncratic reports on the news of the day. Head to Uptown's iconic Green Mill for a Saturday afternoon of drinks, hot takes and laughs.
Set a new high score at this arcade bar's monthly queer night. Guests can take advantage of free pinball (make sure you take a turn on the classic Star Wars and PIN·BOT tables), enjoy bar specials or bust a move in the back room with resident DJ Essential Logic.
We don't know if they're painting smiles on people's faces at the door or if they're mixing something into the booze, but everyone seems to be in a good mood at this energetic and inclusive queer party that's been going strong since 2008. It's worth getting there early, or else risk getting stuck in a line running down the block.
If you like your gays in skinny jeans, queer heaven awaits at this offshoot of Chances Dances, with the same inclusive spirit as its currently-on-hiatus sib but a more conversational vibe.