Free things to do in Chicago in February
Close out winter with a happy wallet by taking advantage of these fantastic free things to do in Chicago in February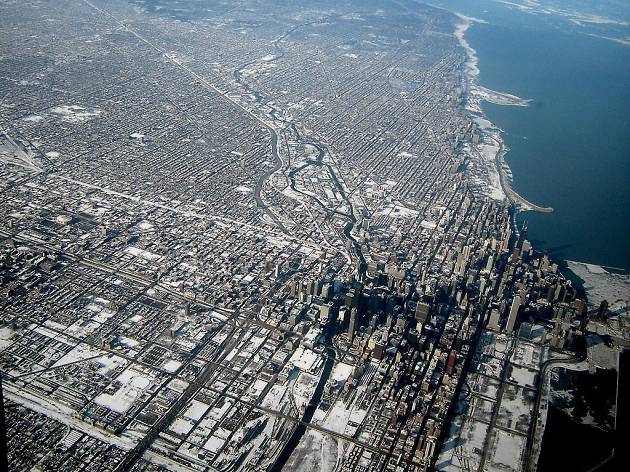 Alright, Chicago, this is the tough stretch. It may be the shortest month of the year, but February in Chicago seems to drag on forever. We've assembled this list of the best free things to do in February to keep you sane and happy. Take in fantastic Chinese New Year events, glide across the city's best skating rinks and more, all free of charge. Just because the weather is miserable this month doesn't mean you have to be!
Free things to do in February in Chicago
Polish American painter Ed Paschke grew up on the Northwest Side, attended the Art Institute and taught at Northwestern University. The Ed Paschke Art Center makes a collection of his work available to residents of the city he loved. His confrontational, brightly-colored paintings typically dealt with topics like fame, sex and violence, inspired by the pop art of Warhol. The gallery include a recreation of Paschke's 2004 studio and works from each period of his artistic career.
Read more
Under a glass dome and in greenhouse rooms on just more than a half acre thrive more than 40,000 plants representing around 200 species. Attractions include an extensive fern collection, a room full of dozens of orchid varieties and a 100-year-old, 50-foot rubber tree. Flower shows change with the seasons.
Read more
You don't have to look any further than Pilsen to find one of the largest Latino cultural organizations in the U.S. Visit the National Museum of Mexican Art and explore a 6,000-piece permanent collection, rotating exhibits, performing-arts showcases and educational programming that represents an illustrious Mexican culture.
Read more
Described as "landscape art under glass" when it opened in 1908, the conservatory, while being one of the largest in the world, also boasts revolutionary architecture. With the building's haystack shape and walls of stratified stonework, landscape architect Jens Jensen considered the Fern Room in particular, with its "prairie waterfall"—a stone and water element within a glass structure—to be one of his greatest achievements. About 120,000 plants representing some 600 species occupy the conservatory's 1.6 acres, and four times a year flower shows premiere to herald the change in seasons.
Read more
Founded in 1976, the Museum of Contemporary Photography collaborates with artists and photographers to present exhibitions of analog and digital images. Columbia College frequently presents works from its collection or commissions photographers to develop exhibits that display the capabilities of visual art. 
Read more
Since being converted to the Cultural Center in 1991 (it used to be the Chicago Public Library), this city-block-wide institution now offers free classical concerts Mondays, Wednesdays and Sundays. Most of the center's classical offerings take place in Preston Bradley Hall on the second floor near the Washington Street entrance, but the Claudia Cassidy Theater (named for the Tribune's venom-penned theater and music critic from the '40s) on the Randolph Street side is used for experimental concerts, too. Concerts are always free.
Read more
Show more