Chinese New Year parades and celebrations in Chicago
Celebrate the Year of the Rat with our guide to Chinese New Year festivities throughout Chicago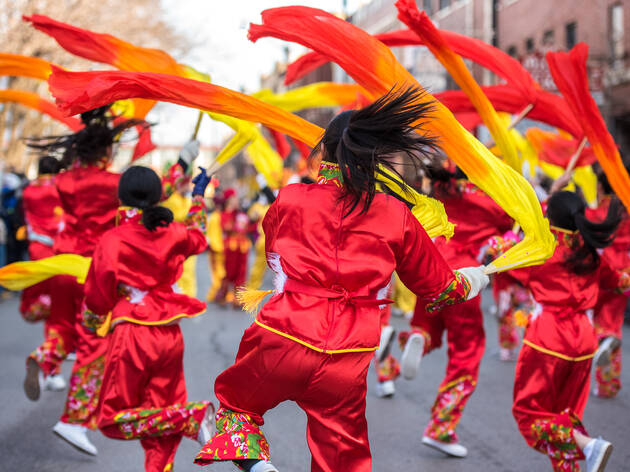 Thanks to the lunar calendar, the arrival of the Chinese New Year gives us an excuse to celebrate 2020 all over again (minus the boozy New Year's Eve parties). The Year of the Rat will officially begin on January 25, though the festivities marking the occasion take place throughout the month. Join the party by watching lion dancers at a parade, having a meal at your favorite Chinese restaurant or seeing a live performance of traditional music. Ring in the Chinese New Year with our guide to the best parades and events in Chicago.
What is the Chinese New Year?
The Chinese New Year, also known as the Lunar New Year, is one of the most important Chinese holidays. The centuries-old tradition honors deities and ancestors, coinciding with the arrival of a new moon between the dates of January 21 and February 20. According to the Chinese Zodiac calendar, 2020 is the Year of the Rat.
When is the Chinese New Year 2020?
The Chinese New Year arrives on Saturday, January 25. Parades in Chicago marking the holiday take place the following weekend, with Uptown hosting its procession on Saturday, February 1 and Chinatown holding its celebrations on February 2.
Find the best Chinese food
Chinese New Year archives