Chinese New Year parades and celebrations in Chicago
Ring in the Year of the Rooster at these Chinese New Year parades and celebrations all over Chicago, from Uptown to Chinatown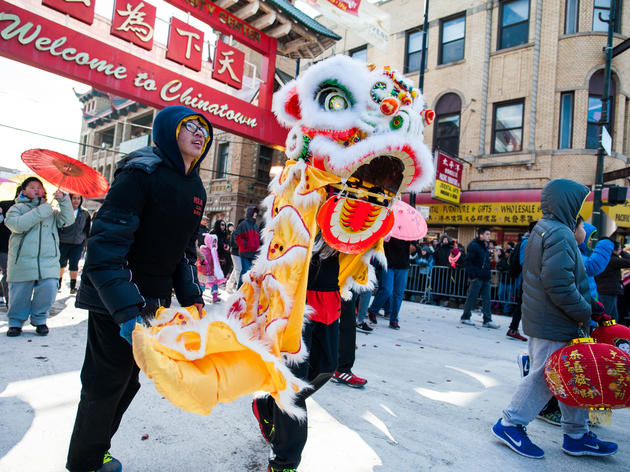 If you need a few extra weeks before digging into your New Years Resolutions, you're in luck: You've got another chance to begin anew on Chinese New Year. The Year of the Rooster falls on January 28 this year (though the festivities occur all month long). Whether you're more in the mood for a dragon dance or a great Chinese restaurant, we've rounded up some of the best Chinese New Year celebrations in Chicago.
What is the Chinese New Year?
The Chinese New Year, also known as the Lunar New Year or Spring Festival, is one of the most imporant Chinese holidays. The centuries-old holiday honors dieties and ancestors and much of the celebrations center around life at home, time for relaxation and family bonding. Traditionally, homes are cleaned, gifts are exchanged and red paper lanterns are hung to welcome and bring good luck in the new year. According to the Chinese 12-year animal zodiac, 2017 is the Year of the Rooster.
When is the Chinese New Year?
The Chinese New Year occurs on Saturday, January 28, 2017. The official Chinese New Year kick off celebration occurs at noon on January 30 at the Chicago Cultural Center. Two parades wrap up the holiday, including the Argyle Street Lunar New Year Parade on Saturday, Feburary 4 and the Chinatown Lunar New Year Parade on Sunday, February 5.