February 2018 events calendar for Chicago
Pack your February with the best things to do in Chicago for Valentine's Day, the Chinese New Year and more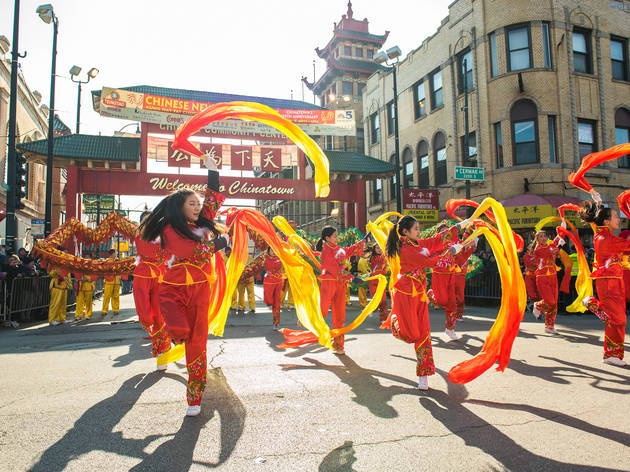 February can be a rough month in Chicago. The magic of the holidays is long worn off, you've been buried in your winter coat for months, and to top it all of, you've got to deal with Valentine's Day. Seems cruel, no? But as always, we're looking out for you, Chicago. Whether you're in the mood for ice skating under the skyline, or jonesing to cozy up with a hot cocktail at a bar with a fireplace, we've got dozens of ways make the shortest month of the year the sweetest. You've got no excuse to stay on the couch this month.
RECOMMENDED: Events calendar for Chicago in 2018


Featured February 2018 events
Art events in February 2018
In the late '60s, Sam Gilliam was part of a group of painters that began experimenting with color, making it the primary focus of their canvases. Gilliam developed "drape" paintings, featuring an unstretched canvas that was covered with paint and presented as a hanging sculpture. To celebrate the recent gift of Gilliam's painting "One," the Block Museum will present an exhibit devoted to his work, accompanied by pieces by contemporaries Alan Shields and Frank Stella.
Read more
The Museum of Contemporary Art explores the West Coast minimalism movement of the '60s, featuring art that was influenced by surfing, car culture and the region's relentlessly pleasant weather. "Endless Summer" embraces simple forms and glossy designs, featuring work by artists such as John McCracken, Larry Bell and Ed Ruscha.
Read more