Getting to Milwaukee
For one writer, the journey trumps the destination.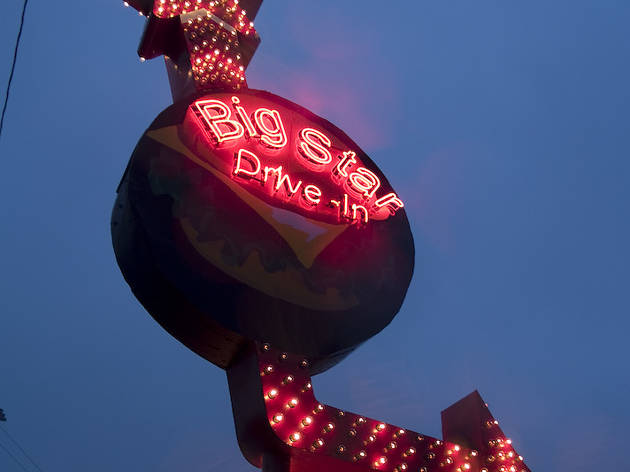 1/14
Big Star Drive-In Kenosha, WI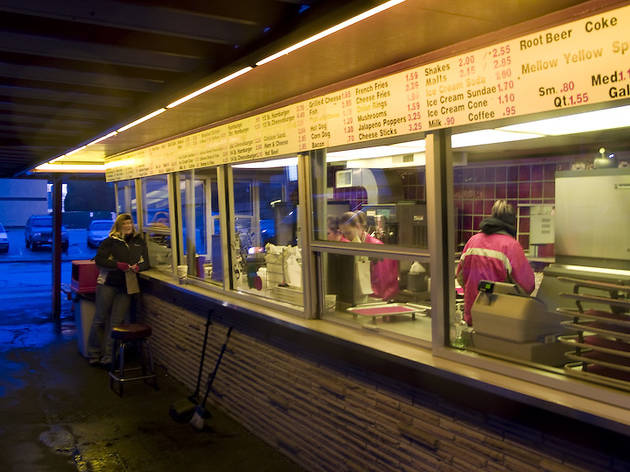 2/14
Big Star Drive-In Kenosha, WI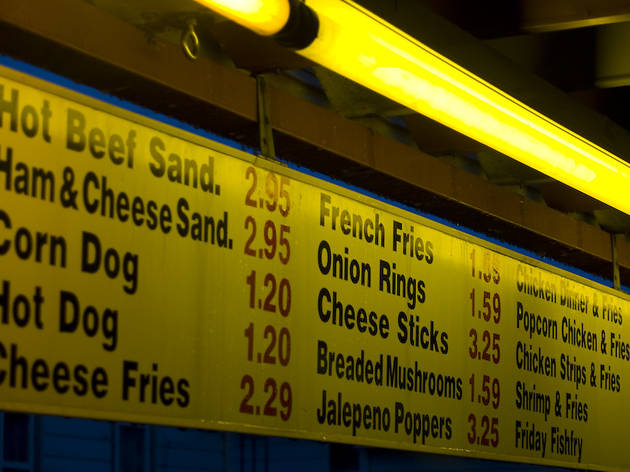 3/14
Big Star Drive-In Kenosha, WI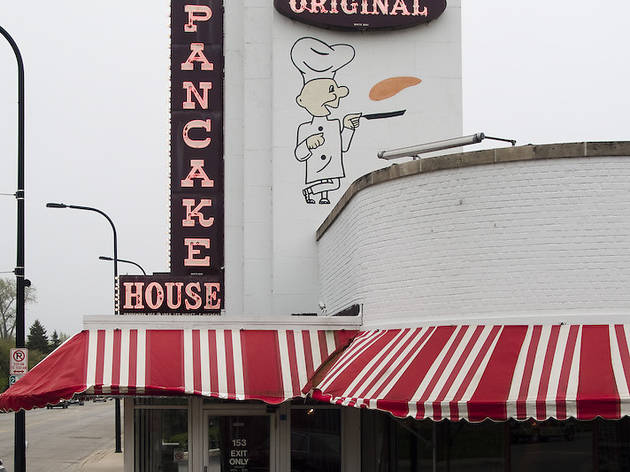 4/14
Walker Bros Original Pancake House, Wilmette, IL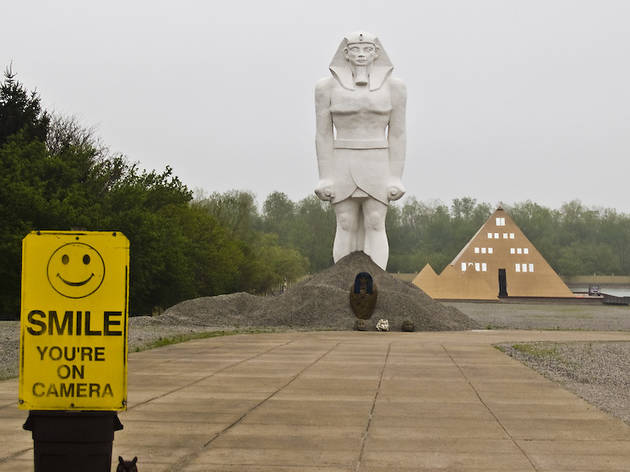 5/14
Gold Pyramid House, Wadsworth IL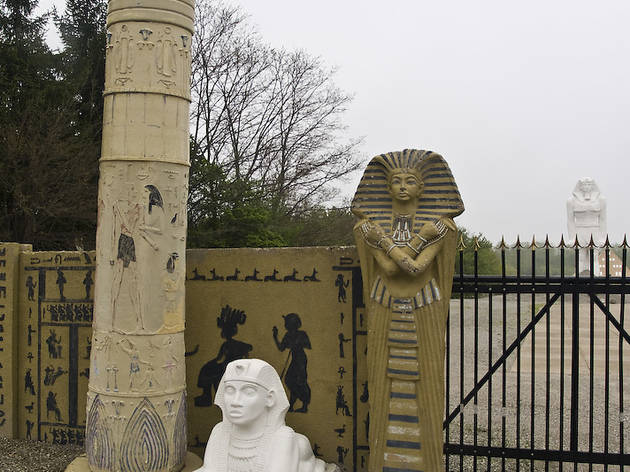 6/14
Gold Pyramid House, Wadsworth IL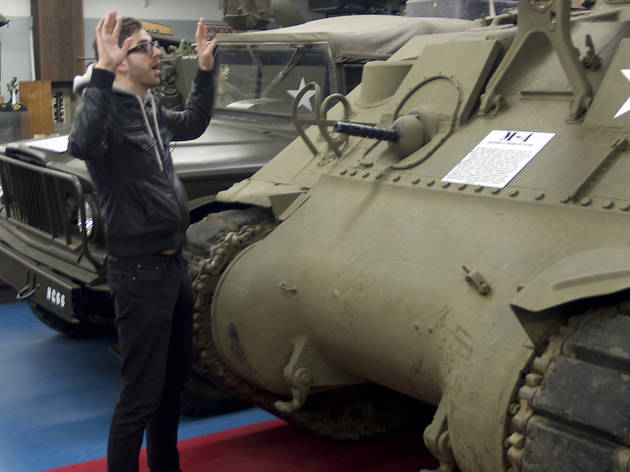 7/14
Russell Military Museum, Zion, IL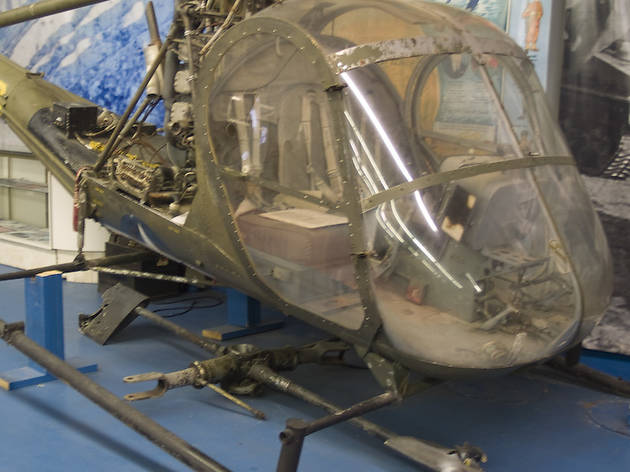 8/14
Russell Military Museum, Zion, IL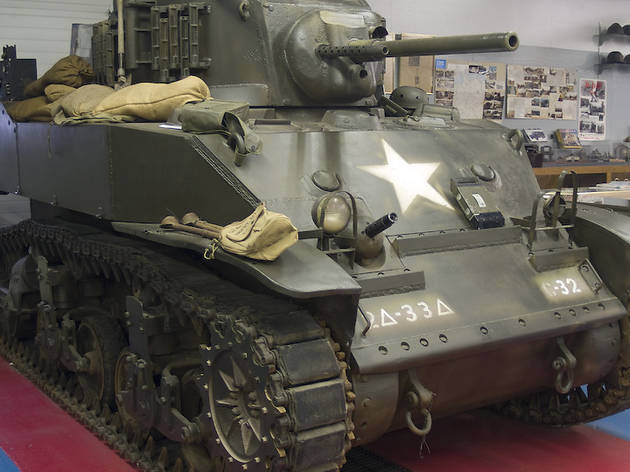 9/14
Russell Military Museum, Zion, IL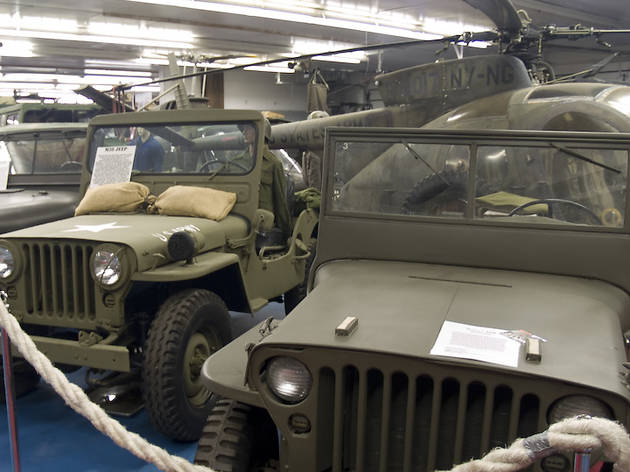 10/14
Russell Military Museum, Zion, IL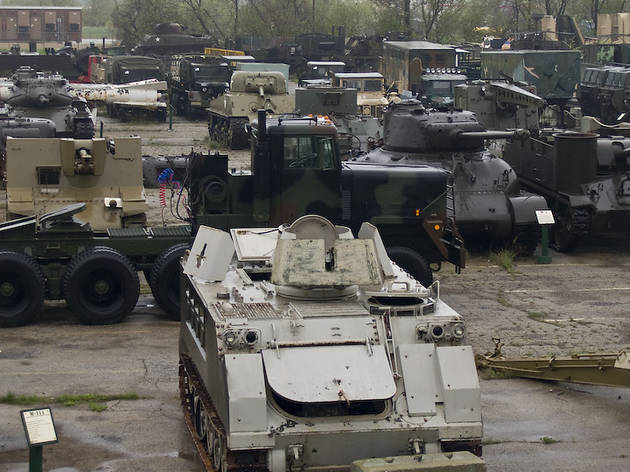 11/14
Russell Military Museum, Zion, IL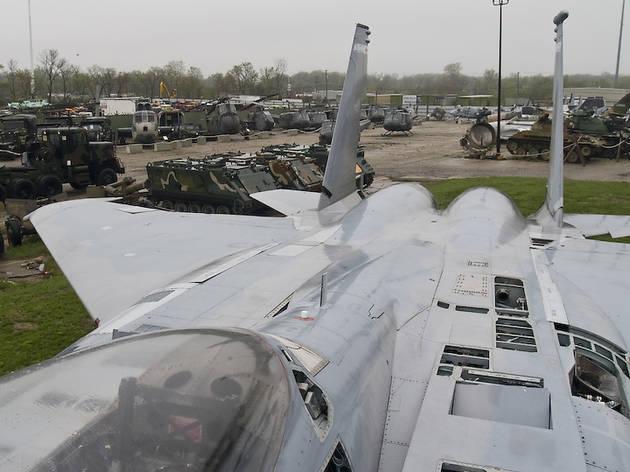 12/14
Russell Military Museum, Zion, IL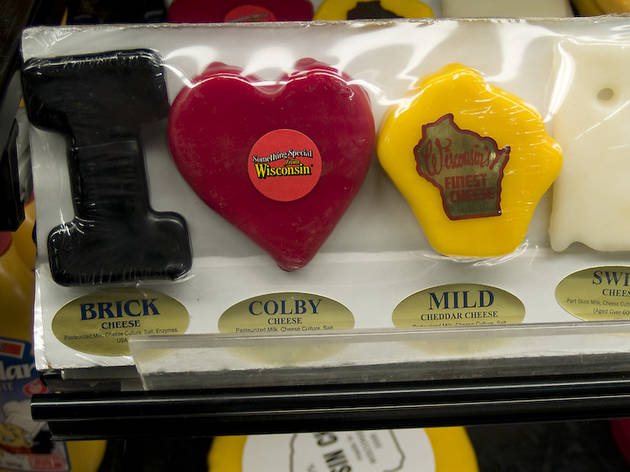 13/14
Mars Cheese Castle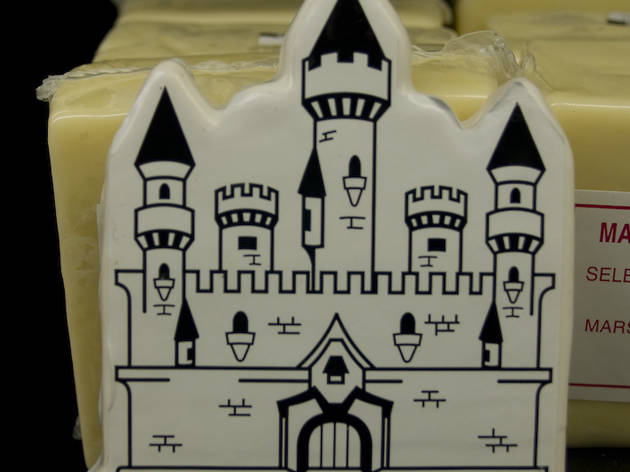 14/14
Mars Cheese Castle
There are really only two ways to road trip from Chicago to Milwaukee, and both options have less to do with route than mind-set: The destination-centric traveler will speed up uninspiring I-94 in less than 90 minutes; the journeyer, however, knows that slow and steady is a hell of a lot more fun.
Having no interest in an A-to-B jaunt, I climb aboard a borrowed Nissan on a recent Saturday morning and set coordinates for all points between. Steering clear of interstates as much as possible, I follow Sheridan Road—which first connected Chicago to Milwaukee in 1918—up the lakefront as the high-rise apartments of Rogers Park give way to the North Shore's majestic mansions. The gas gauge tilts toward full, but my stomach is empty.
I cut west ten blocks to take part in one of the North Shore's most hallowed traditions: waiting in the out-the-door line for a table at Walker Bros. Original Pancake House (153 Green Bay Rd, Wilmette; 847-251-6000). Without prompting, an older woman in the queue extols the virtues of the revered apple pancakes, and recalls when Robert Redford shot scenes for his 1980 Best Picture Oscar–winning drama Ordinary People at the restaurant. Food comes out of the kitchen hot and quick. Which is good—there's much to see and do on the road ahead.
Back on lush Sheridan, winding past country clubs, I arrive at 1258 Linden Street in Highland Park. In the living room of this stately residence, a young, tighty whitey–clad Tom Cruise danced to Bob Seger in Risky Business before turning the house into a bona fide brothel.
Four miles north lies Fort Sheridan (Old Elm and Sheridan Rds, Highland Park), the former military base built in the late 19th century that has been converted into a residential community; today, though some of Fort Sheridan is still taken up by Army Reserve training facilities, families reside in the historic rehabbed barracks. A paved hiking trail at Sheridan and Old Elm Roads leads to a beautiful stretch of Lake Michigan beach.
Twenty miles north, like something straight out of Giza, stands the so-called Gold Pyramid House (37921 Dilleys Rd, Wadsworth; 847-662-7777), built in 1977 by Egyptology-obsessed contractor Jim Onan. I want to get a closer look, but the 17,000-square-foot private residence, guarded by a 50-foot-tall King Tut statue, is behind a large steel gate.
Speaking of freakish roadside eyesores, how about an eight-acre parking lot filled with bomber jets, helicopters and tanks? Six miles up the road, just south of the Wisconsin border, I arrive at the Russell Military Museum (43363 Old Hwy 41, Russell; 847-395-7020), pay the $10 admission and proceed to be both impressed and frightened by the heritage of U.S. war engineering.
My aversion to highways aside, I cross the Wisconsin state line on I-94/US-41, bound for that most royal of dairy depots, Mars' Cheese Castle (2800 120th Ave, Kenosha, WI; 262-859-2244). The roadside standby is worth a return visit: In March, the 64-year-old institution reopened in a 25,000-square-foot building that resembles a castle, front-door drawbridge and all. I slide past the cheesy T-shirts and racks of New Glarus beer (sold only in Wisco) and pick up a bag of squeaky, made-that-day cheese curds and some kringle, a Danish pastry.
Heading east toward the lake, I'm greeted by a twinkling burger-shaped sign and cheery car-hop service at Big Star Drive-In (1500 Washington Rd, Kenosha, WI; 262-658-1572). It's almost worth the drive from Chicago for the 57-year-old restaurant's basket of broasted chicken.
The Cheese Castle kringle is a respectable substitute for concessions at the single-screen Keno Drive-in (9102 Sheridan Rd, Pleasant Prairie, WI; 262-694-8855). At 62 years old, it's the longest continually operating drive-in movie theater in the state.
Twenty minutes after the $8 double feature—and several hours into a day of roadside kicks—I finally reach the Milwaukee city limits and steer the Nissan back toward Chicago. This time, I'm taking the interstate.