Kate Arrington
Kate Arrington Steppenwolf actress starring in Bruce Norris's A Parallelogram, July 1–Aug 29What can you tell us about A Parallelogram? My...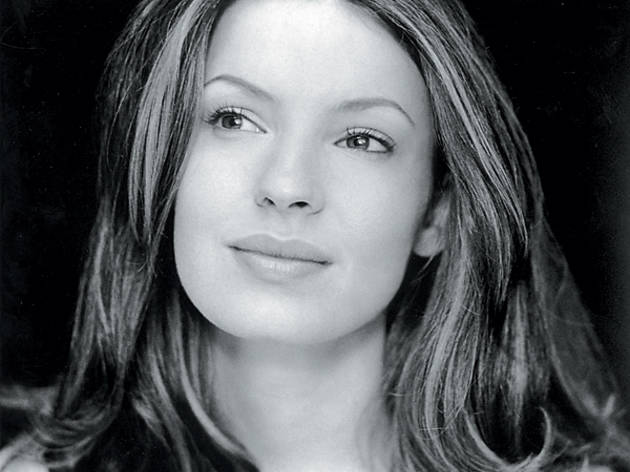 Kate ArringtonSteppenwolf actress starring in Bruce Norris's A Parallelogram, July 1–Aug 29
What can you tell us about A Parallelogram?
My character is trying to figure out what the hell is going on. She goes to the drugstore to buy some paper towels and meets a woman who claims to be her later in life. [The woman] has a machine that she claims controls time. It's a very bizarre play, really funny and quirky.
The play reunites you with Norris and director Anna Shapiro, after 2005's The Pain and the Itch. What's it like working with them?
It's fantastic; it doesn't feel like work at all. Anna and Bruce have a very funny, often contentious relationship—like siblings. And oftentimes what emerges from their plays is an effect of the general hilarity they produce. For example, the last three shows I've done, I've been blond, even though I'm naturally brunette. I e-mailed Bruce and Anna to ask whether I could do this play as a brunette. Anna said that would be great. Then a few minutes later, I got Bruce's e-mail: "Actually, no." And it became this back and forth between them. Finally, I said, "I'll leave it light for now, and we can just schedule an enormous fight over it later."
You live in Brooklyn with your partner, Michael Shannon, and your daughter Sylvia. But you'll be in Chicago for the summer. How do you manage it?
I'll actually be in Chicago for five months, because I do Lisa D'Amour's play Detroit at Steppenwolf after A Parallelogram closes. My daughter will be with me the whole time, and Michael is negotiating to have Sunday and Monday off from any films he does, so he can have my day off with us and be there two days a week for Sylvia.
What's your idea of a perfect summer weekend?
I don't think I've had many summer weekends in Chicago that didn't involve doing a play. But I do like the architecture tours. It sounds cheesy, but to have the sun dancing on the water…. My perfect weekend would involve the water and then I guess I'd go do my show.
Perfect Summer Weekends:
May 28–31
|
June 4–6
|
June 11–13
|
June 18–20
|
June 25–27
|
July 2–4
|
July 9–11
|
July 16–18
|
July 23–25
|
July 30–Aug 1
|
Aug 6–8
|
Aug 13–15
|
Aug 20–22
|
Aug 27–29
|
Sept 3–6
---
Stars of Summer:
Zooey Deschanel of She & Him
|
Greg Giraldo
|
Stephanie Izard
|
Sharlto Copley
|
B.o.B
|
Wanda Sykes
|
Lisa Cholodenko
|
Tony Tasset
|
Graham Elliot Bowles
|
Kate Arrington
|
Jay Franke
|
Bruce Sherman
|
Brenda Didier
|
Ben Goldwasser of MGMT
---
PLUS:
Best Summer Weekdays
|
Summer Festival Guide
|
Perfect family summer weekends