Mancow Muller on Q101's demise
The station's most successful on-air personality doesn't care to ponder his eight years with the Chicago station.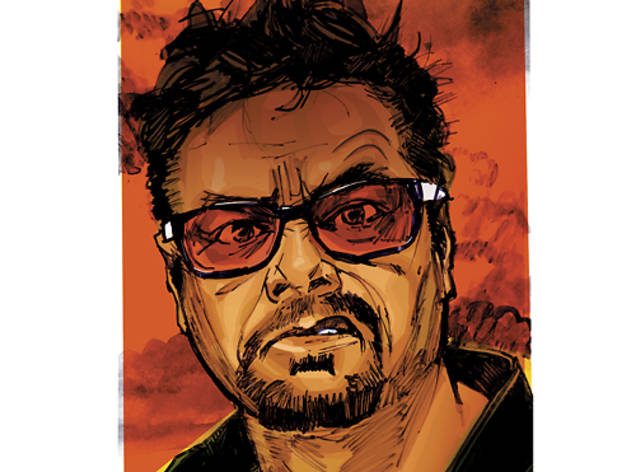 While family, friends and fans of Q101 gathered in its waning hours July 14 to share loving memories of a Chicago radio institution, the man who was its biggest star of the past two decades wanted none of it.
Matthew Erich Muller, the former shock-jock host of Mancow's Morning Madhouse, refused to participate in celebrating the history or mourning the passing of the station he had dominated for eight years.
"I found it repulsive," Muller, 45, later said of the outpouring of nostalgia. "I was invited to be part of it, but I chose not to because I don't live my life looking in the rearview mirror. I like James VanOsdol a lot. I hear he's writing a book. I was the biggest player in the story, and I wouldn't read a book about that. I don't understand why anyone cares."
Starting in 1998, when Emmis Communications lured him from Chicago's former Rock 103.5 FM, Muller redefined Q101 and brought stability to a station that had seen seven morning shows come and go in four years. With a colorful cast of characters (who can forget daredevil sidekick Jeff "Turd" Renzetti?) and the bluster of P.T. Barnum, Muller kept the show at or near the top of the ratings among men between 18 and 34 throughout his run.
But like many music stations with high-profile morning personalities, Q101 had trouble retaining Muller's audience for its alternative rock lineup the rest of the day. And Muller often found himself at odds with other jocks and alienated from members of his own crew.
"They had ratings with me, but they never appreciated what they had," he said of his former coworkers. "I found them to be a bunch of selfish, unappreciative people when I worked with them. Lazy, miserable, ultrahip nobodies who loved to hear themselves talk. They'd celebrate this local music show [Local 101] with ten people listening, and over here you've got Mancow with millions. Why was I not the hero? I'll never know."
By 2005, Mancow's Morning Madhouse was gaining traction in national syndication just as Howard Stern was preparing to leave terrestrial radio for the satellite frontier, opening many potential new markets for Muller. Then a combination of bad breaks followed: Emmis brought in new bosses who weren't as enamored with their million-a-year–earning morning star as their predecessors had been. Fairly or not, Muller was tagged as too edgy for some advertisers, who put him on their "no buy" lists. And he was dogged by an indecency crusader who filed more than 60 complaints with the FCC, resulting in $42,000 in fines against Muller and Q101. Emmis eventually signed a consent decree with the federal government, admitting the show had violated FCC regulations and paying an additional settlement of $300,000.
By then, Emmis had soured on Muller and parted company with him when his contract expired in 2006. But the story didn't end there. Claiming the company had made "false and disparaging statements" about him and discouraged potential employers from hiring him in the market, Muller sued Emmis for $6 million. The case finally was settled earlier this year, but terms were not disclosed.
Still based in Chicago, although not heard on the air here (Rockford is as close as the show gets), Muller hosts a scaled-down version of his morning show in syndication and a Sunday-night talk show for WABC-AM in New York. As for any animus toward Q101, he says: "I'm not bitter. It's the way you would look at an ex-wife. We had some great times, but I don't want to go back."