Milwaukee road trip: The music scene
Breakout bands from a nurturing scene, plus ample venues, make Milwaukee rock.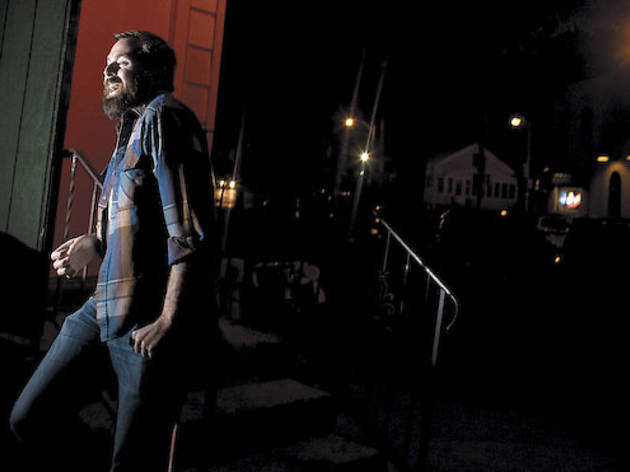 1/18
Photograph: Darren Hauck
Music expert Bob Purvis at the Cactus Club Milwaukee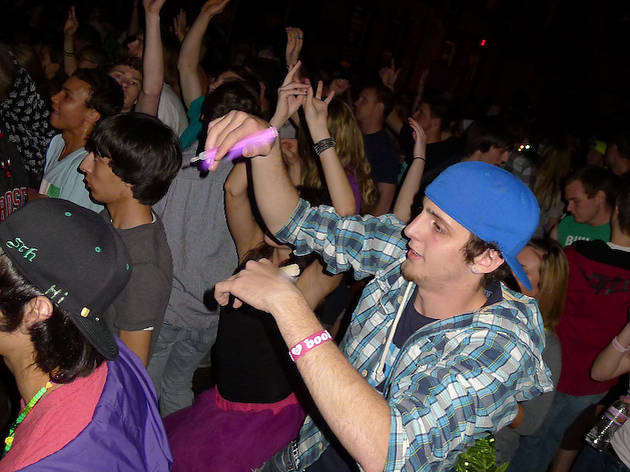 2/18
Photograph: John Dugan
Turner Hall, Milwaukee, WI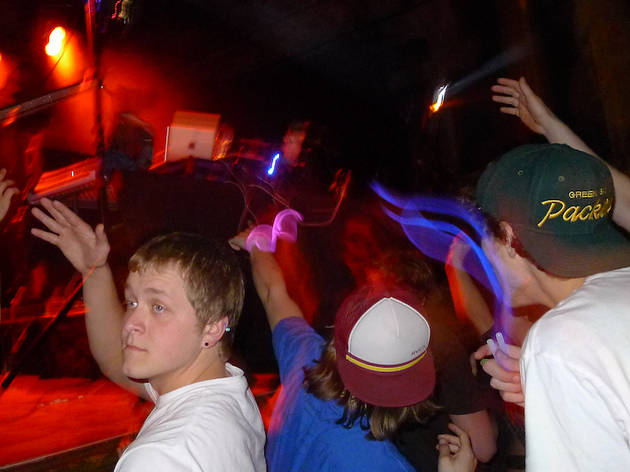 3/18
Photograph: John Dugan
Turner Hall, Milwaukee, WI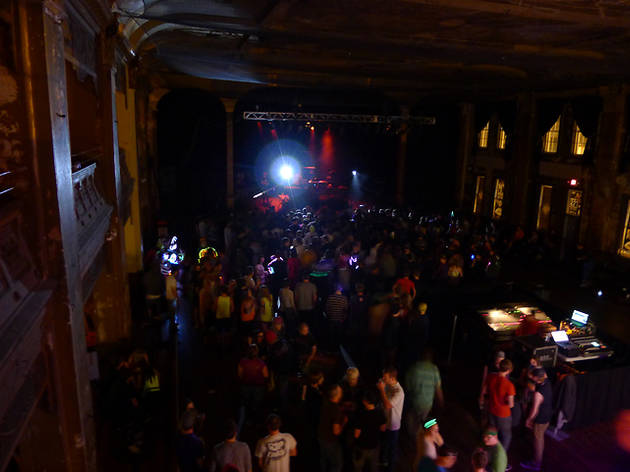 4/18
Photograph: John Dugan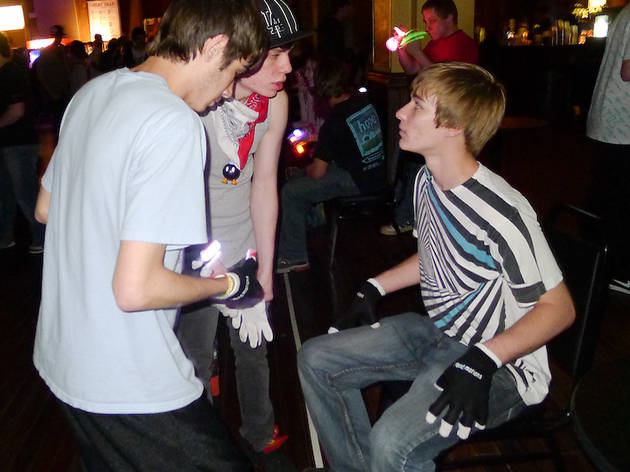 5/18
Photograph: John Dugan
6/18
Photograph: John Dugan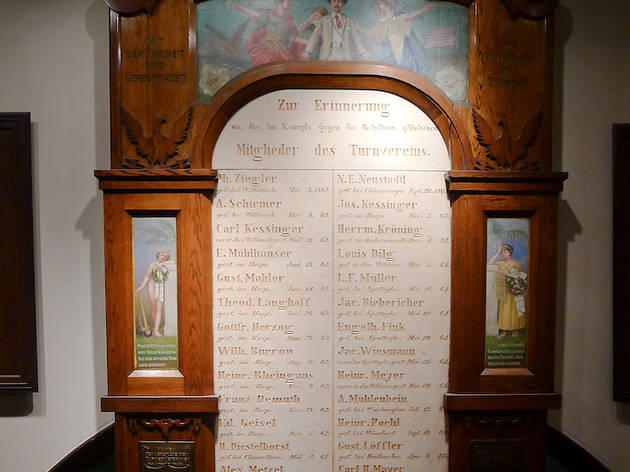 7/18
Photograph: John Dugan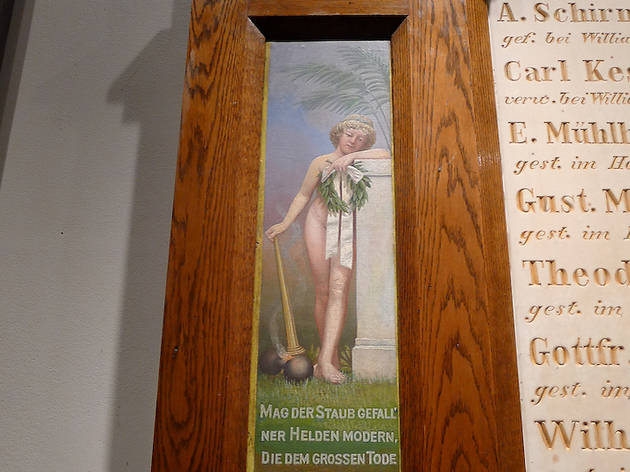 8/18
Photograph: John Dugan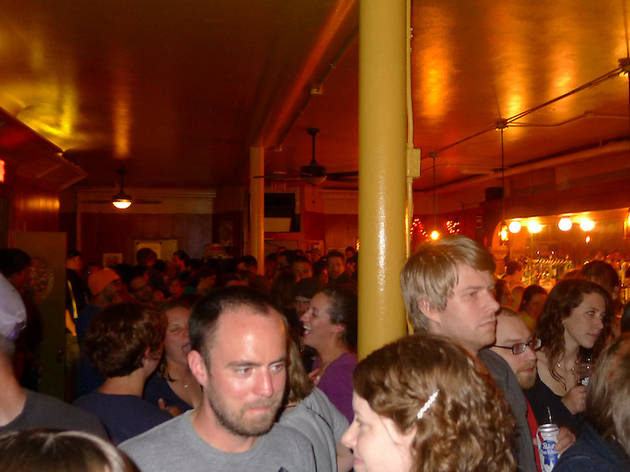 9/18
Photograph: John Dugan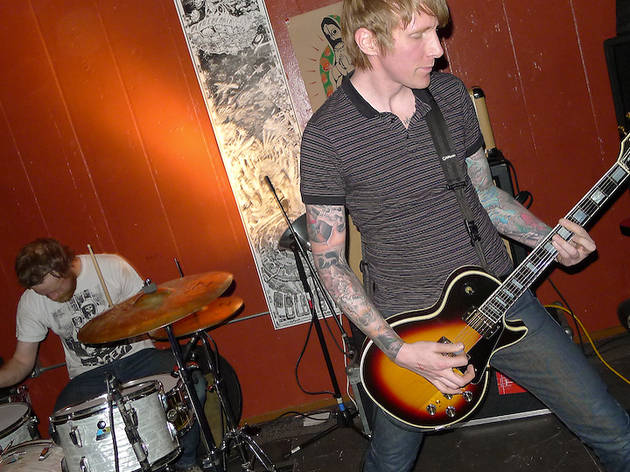 10/18
Photograph: John Dugan
No Future The Riverwest Public House, Milwaukee, WI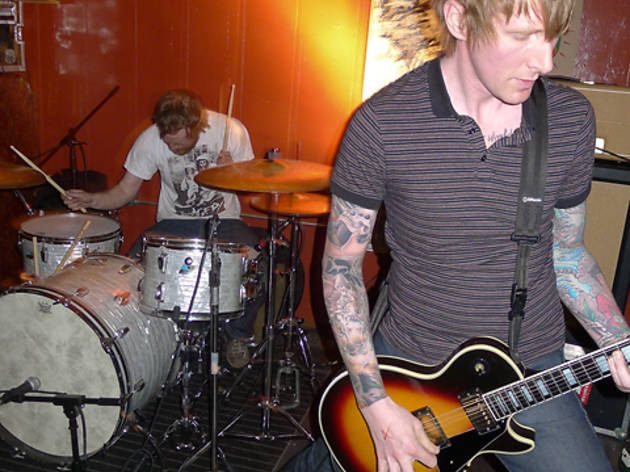 11/18
Photograph: John Dugan
No Future The Riverwest Public House, Milwaukee, WI
12/18
Photograph: John Dugan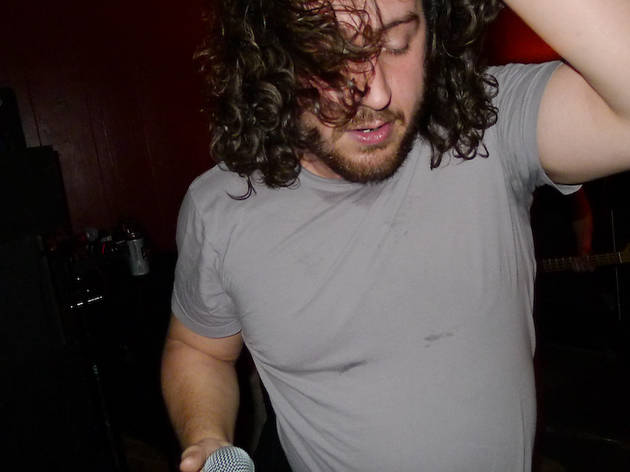 13/18
Photograph: John Dugan
No Future The Riverwest Public House, Milwaukee, WI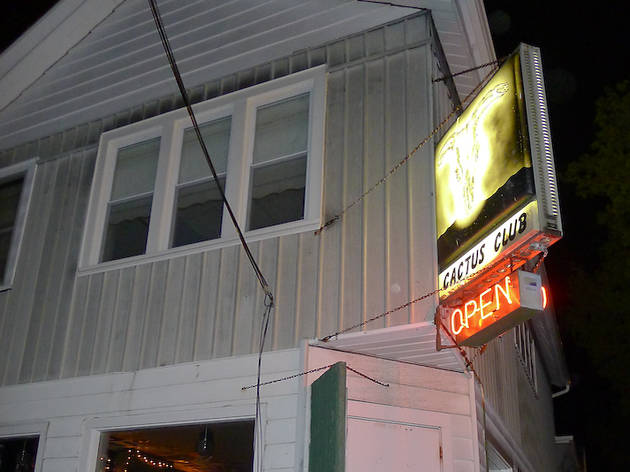 14/18
Photograph: John Dugan
Cactus Club, Milwaukee, WI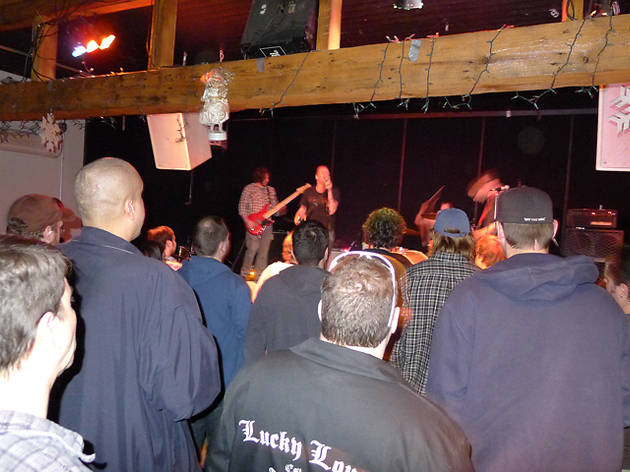 15/18
Photograph: John Dugan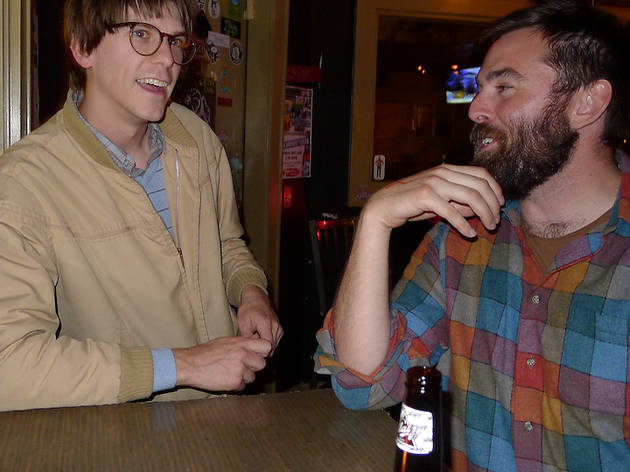 16/18
Photograph: John Dugan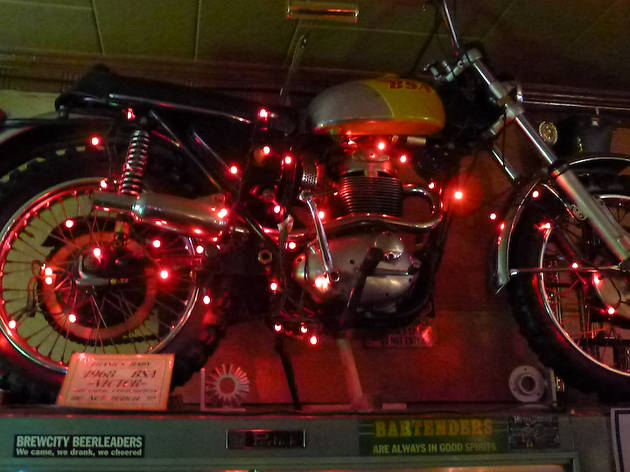 17/18
Photograph: John Dugan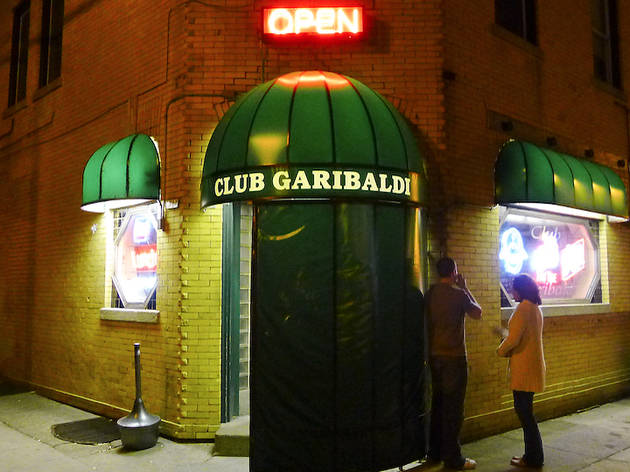 18/18
Photograph: John Dugan
Club Garibaldi, Milwaukee, WI
MEET THE EXPERT Bob Purvis, crime reporter–turned–music blogger
As we fuel up on burgers and cider at Honeypie Cafe in Bay View before our night on the town, music blogger Bob Purvis reminds me that in 2008, Milwaukee's Riverwest neighborhood proposed its own "River currency" to encourage locals to spend money within the community. To some, it sounded like secession talk, but that progressive spirit and local pride, along with the affordable cost of living, have fostered a nurturing Milwaukee music community not unlike those that produced the regional sounds of the '90s in Seattle and Chicago.
Purvis also tells me about the guys from the band Holy Shit, who he says "have devoted their life to just hooking people up with shows," often in basements. Combine that with enthusiastic crowds and Brew City becomes a kind of Shangri-la for burgeoning bands. "There was a stretch where the audiences would just shower the performers in beer for the entire set…[and] figure out how to crowd surf in a room with ten people," he says. Recent breakout acts include soulsters Kings Go Forth, who released a critical-fave on Luaka Bop, and Jaill, a psych-pop act on Sub Pop.
Our first stop of the night is an atypical dubstep dance night at Turner Hall Ballroom (1034 N 4th St, 414-272-1733), where the young summer-break set is raving enthusiastically. The venue, which holds roughly 1,200, is among a trio of updated venue developments that have come courtesy of the Pabst Theater Foundation, a nonprofit founded by Marquette Electronics magnate–turned-philanthropist Michael Cudahy. Over the past decade, the foundation transformed three venues that nab cream-of-the-crop touring acts—at least those that don't pass up Milwaukee entirely: the Pabst (144 E Wells St, 414-286-3663), an 1895 architectural and acoustic gem rehabbed in 2001 that holds about 1,300; the Riverside Theatre (116 W Wisconsin Ave, 414-765-9801), renovated in 2005, which holds 2,400-plus; and the rougher but still historic Turner Hall, which was taken over in 2007. Ticket prices (pabsttheater.org for all three venues) can be relative bargains, too: Admission for recent Sea & Cake and Neon Indian shows were $10 each at Turner Hall.
Meanwhile, old standbys the Rave/Eagles Ballroom (2401 W Wisconsin Ave, therave.com) and Shank Hall (1434 N Farwell Ave, 414-276-7288, shankhall.com) continue to land some name touring acts. Despite its so-so sound, the Rave has its advantages. "Sometimes you can catch a show there that may be sold out in Chicago," Purvis says. Cee Lo's August 4 gig, perhaps.
The well-appointed Northern Lights Theater at Potawatomi Carter Casino Hotel (1721 W Canal St, 414-847-7922, cartercasino.com) draws national touring acts, as well. "It's a beautiful room with great sound that gets some good shows on occasion, mostly old timers," Purvis notes. "Caught a good Kris Kristofferson and Merle Haggard show there a few months back."
After the dubstep party at Turner Hall, we spend much of the night hopping between rock bars in Riverwest and Bay View (while sampling local brews such as Lakefront Brewery's Riverwest Stein). New to Riverwest is worker-owned bar the Riverwest Public House Cooperative (815 E Locust St, 414-562-9472, riverwestpublichouse.org), which hosts indie, punk and puppet shows on its ample stage. We're treated to an amiable packed house for post-hardcore band No Future's set.
Back in Bay View, we settle in at the Cactus Club (2496 S Wentworth Ave, 414-897-0663, cactusclubmilwaukee.com), which, Purvis explains, once sported vintage vinyl upholstery and a padded bar that endeared it to an up-and-coming White Stripes (it got a more upscale makeover in 2007). It remains a mainstay for local punk, garage and indie rock bands, with a smattering of Empty Bottle–caliber touring acts in its rear live room.
Our final stop, the nearby Frank's Power Plant (2800 S Kinnickinnic Ave, 414-481-9200, frankspowerplant.net), is accessorized with motorcycles and known for booking local newbies and touring garage acts. It's far from the center of the music universe, but with its dirt-cheap beers and neighborhood atmosphere, the bar exemplifies a rare kind of unforced garage-rock innocence that exists only in places as cozy and unselfconscious as Milwaukee.