Milwaukee Summerfest vs. Taste of Chicago
Which summer fest should you attend?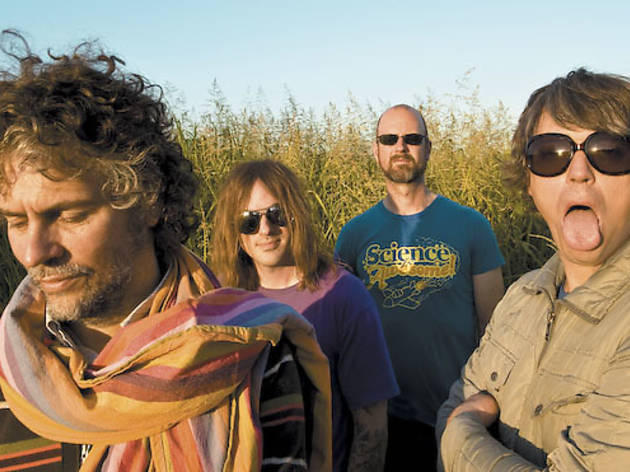 Milwaukee Summerfest
Basics
June 29–July 3, July 5–10
Henry Maier Festival Park (200 N Harbor Dr, Milwaukee; 414-273-2680)
$15, weekdays before 4pm $8; kids ages 3–10 and seniors $3, kids 2 and under free; three-day pass $33 (extra tickets required for Marcus Amphitheater shows)
Bands
Eleven stages with more than 700 acts; additional tickets required for some shows
Main music styles
Mostly pop and indie; some country, R&B and Latin
Headliners
Britney Spears, Peter Gabriel, Kanye West + Kid Cudi, Toby Keith, Kid Rock + Sheryl Crow, Def Leppard, the Black Keys, Katy Perry (additional tickets required for all, $30.50–$115)
Best bets
Edward Sharpe and the Magnetic Zeros, Sharon Jones & the Dap Kings, Flaming Lips, Wiz Khalifa, the Bravery, De La Soul (included with fest admission)
Restaurants
More than 40, mostly state fair–style eats (brats, mozzarella sticks, fried eggplant strips)
Festgoer fave
Robby's Roasted Corn, for its flavorful Tennessee kernels (plus, possible sighting of Speech from '90s hip-hop outfit Arrested Development, who took over the stand from his father in 2005)
TOC critic's pick
Wild mushroom ravioli from Sazama's Lakeside Grille
Signature drink
Summerfest housemade wine coolers
Bonus points
Permanent bathrooms versus portables; Skyglider ski lift­–style rides
Taste of Chicago
Basics
June 24–July 3
Grant Park (Michigan Ave and Congress Dr, 312-742-4387)
Free
Bands
Two stages with more than 70 acts, all free
Main music styles
'90s alt-rock, plus an added dose of Celtic, Latin, country and gospel this year, thanks to scraps of those former city fests being folded into the Taste
Headliners
Loretta Lynn, Lemonheads, Material Reissue (reformed Material Issue), Natalie Cole
Best bets
Loretta Lynn and Court Yard Hounds (featuring the Dixie Chicks sans Natalie Maines)
Restaurants
59, representing dozens of ethnic cuisines from neighborhoods around the city (West African, Polish, Vietnamese, Puerto Rican, soul food)
Festgoer fave
Manny's barbecued turkey leg
TOC critic's pick
Lao Sze Chuan's salt and pepper pork rib
Signature drink
Bud Light
Bonus points
Discounted advance-purchase food tickets in strips of 12 for $6 (versus $8) from Dominick's; entry and all entertainment are free
WINNER Depends. This year's band roster at Taste might be the saddest in its history (we still love you, Loretta Lynn), but the Chicago fest undeniably brings together restaurants—and people—from every corner of the city. And it's free. Summerfest, of course, has the big acts, but most of the top shows require additional tickets, making the fest far less accessible. And the food? One of the most exciting things you'll find at Summerfest is a tough slab of gator on a stick. Verdict: Taste for food, Summerfest for music.